Black Friday and Cyber Monday are coming! Retailers beware. Whether you've been preparing for the holiday shopping season all year long or are throwing together a last minute strategy, we've got you covered with 10 last minute e-commerce marketing tips for Black Friday and Cyber Monday.
#1: Proof Read Emails Thoroughly
Email is the most direct channel to your customers and your emails will be a huge factor in driving shoppers to your site. Be sure to proof read all of your emails to make sure you're relaying the right message to your customers. You also want to test all links within the emails so you can guarantee that people will be directed to your site and specific holiday sale landing pages. Lastly, check your email compatibility with multiple devices. Tablet and mobile shopping are continuing to become more prevalent so be sure to appeal to shoppers on all platforms.
#2: Send Emails Before and During 
According to Ometria, 20% of total Black Friday sales come directly from an email. Everyone's inbox is going to get a barrage of emails from various online retailers on Black Friday and Cyber Monday so it's important to stand out from the crowd.
For this reason, I recommend sending emails leading up to the big sales days. Subject lines are key in standing out in the inbox. Here are some Black Friday subject line ideas. Your subscribers will be looking for deals in advance so hit them with promotional newsletters spaced out through November. Email your subscribers on Black Friday and Cyber Monday to put your sales on display and capture last-minute shoppers and impulse buyers.
#3: Create Black Friday and Cyber Monday Promotional Campaigns
This one's a no brainer. Black Friday and Cyber Monday are specifically for retailer promotions and discounts. You have to advertise your discounts and other promotions on your site.
Create a special Black Friday design and run different kinds of promotions on different pages. For example, offer 30% off of purchase on your homepage and offer free shipping to shoppers on the checkout page.  You can convert sales while preparing for next year's email and social media marketing campaigns!
Are you a Justuno user?     
Check out Justuno's pre-built holiday templates for quick and easy promotional setup! 
#4: Be Ready for Increased Traffic and Customer Service Requests
On these big shopping holidays, you're guaranteed to see increased traffic. Make sure your site can handle your expected traffic and be ready for a ton of customer service questions. It's going to be crazy so prepare!
Staff your employees as necessary, turn on live-chat, man the phones, and anticipate what shoppers may be asking about. Customer service can make or break a sale and it is imperative in acquiring repeat customers. With increased traffic, don't miss out on this monster opportunity to grow your customer base!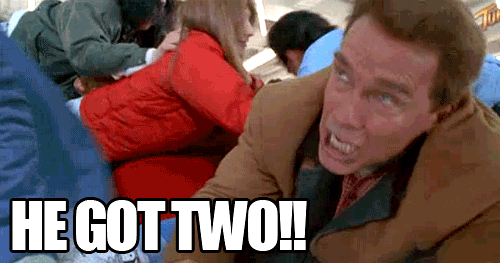 #5: Exit Intent Pop-Up Offers
Retailers face a bunch of competition during Black Friday and Cyber Monday and sometimes it's difficult to keep shoppers on your site. Target these leaving visitors with exit intent offers that present your promotion to visitors that are about to leave your site. Create a specific exit intent promotion to catch the eyes of visitors and drive them back on your site with a great promotional offer.
Since many retailers will be offering big discounts, think about going a different route. More than half of Black Friday and Cyber Monday shoppers expect free shipping on every order so free shipping is a great way to meet the expectations of shoppers and can get you more conversions.
#6: Justuno Tip: Run an Exit Intent Offer on your Cart Page
Keep valuable shoppers on your site and on your cart page to increase conversions by running an exit intent offer on your cart and checkout pages. Shoppers on these pages are close to completing their purchase so present them an offer that gets them to check out. Free shipping, a larger discount, or a product giveaway are all potential promotions to offer visitors leaving the cart and checkout pages. Justuno users, here's a tutorial on how to set up an exit offer from your cart page!
#7: Upsell Products
Upselling is when you persuade a shopper to purchase a more expensive version of their selected product. According to Smart Focus, upselling outperforms cross-selling on product pages by up to 20 times and can account for over 4% of sales. Whether you're upselling or cross-selling, present products that are relevant to the current products and to the shopper. For example, if you are selling a DSLR camera, display another DSLR Camera with a more versatile lens or higher megapixel count under the "You May Like This" section. Since Black Friday and Cyber Monday shoppers are buying gifts, they may be more inclined to buy the more expensive product. Offer them a few similar options that will fit the same need.
You can setup upsell and cross-sell offers quite easily with Justuno and Shopify:
#8: Check/Manage Inventory
It may be a bit late to stock up on inventory, but make sure you have an accurate item count on all of your products and organize to make the sales and shipping process easier on you. Nothing upsets a customer more than purchasing an item thinking that they will receive it in a few days only to get an email stating that the item is sold out. This is another area where you can win long-term customers by fulfilling expectations and offering great customer service.
#9: Use Countdown Timers to Create Urgency
One of the most effective ways to create urgency is by using a countdown timer promotion. Nudging your shoppers to complete a purchase is imperative during the holidays. Here are a few ideas for countdown timer promotions.
Timer counting down to a specific date (Black Friday, Cyber Monday, Green Monday)
Countdown timer to display remaining time in a sale
Countdown timer to display remaining time for a specific deal
Here's support documentation on how to add a countdown timer.  
#10: Learn from Last Year and Take Notes for Next Year
If you went through Black Friday and Cyber Monday, think of what you did right and what you could've done better and apply that knowledge to how you approach this year's shopping holidays. Did you stock out early? How did you handle customer service? Make sure you get it right this time around. It's also never too early to start preparing for next year. Analyze what strategies worked and what didn't. Take note of occurrences that you didn't think of in your planning. It's the busiest time for online shopping all year so don't miss out on opportunities and continue to better your e-commerce craft!