We're finally past the slow summer months, and speeding toward the biggest shopping season of the year. As the eCommerce landscape continues to grow and evolve, Q4 becomes an even bigger and more competitive opportunity.
This year, 2021, may be the best e-commerce has seen yet. As we continue to recover from the economic damage of the pandemic, many people are back to work and excited to enjoy the season they may have missed last year.
According to a Justuno survey, 75% of U.S consumers are planning to shop online this year and in Tinuiti's 2021 Consumer Spending Trends Report, 85% of shoppers say that they will spend the same or more than they did last year during the holiday season. That's a MASSIVE opportunity for e-commerce brands to dominate this year's holiday shopping season, with consumers ready to shop and looking to do their spending from the comfort of their own homes. Another change to the economic landscape besides the explosive growth of e-commerce is the shift in buying power as younger generations flood into the market with more money and influence.
Let's dive into some important demographic trends that will help you refine your strategy for this year through buyer personas allowing you to properly target and market to each generation of shoppers.
Gen Z
Gen Z will be a reliable segment of online consumers more so this year than any year before. Tik Tok exploded onto the social media scene this year, raking up influence on purchasing decisions for this demographic that is second only to Instagram. In fact, 84% of surveyed Gen Z responders reported that they rely on social media for gift guidance and shopping. Plus, the recent partnership of TikTok and Shopify to power in-app purchases means that brands can't afford to ignore this channel if your target audience is Gen Z.
Another trend for Gen Z is the rising popularity of 'Buy Now, Pay Later' payment models. This payment option allows buyers to make larger purchases, they can pay over a series of installments as an alternative to traditional purchase models. This raises the average order value for stores, encourages consumers to buy items they may not have been able to before, and provides an easy, reliable way for shoppers to splurge on gifts this year.
Gen Z is not the early preparation type like Millennials, Gen X, and Baby Boomers, they plan to to begin their holiday shopping primarily on and after Black Friday. Sourced from the Tinuiti study above, 27% of Gen Z plans to begin shopping before Thanksgiving, and 36% plan to begin on Black Friday.
Out of all respondents, Gen Z led the way by a considerable amount in supporting social and environmental initiatives with their shopping. About 44% of Gen Z responders reported that they plan to do more this year to support these initiatives, so offer a way for these shoppers to make an impact this season through their purchases. Giving Tuesday is a great way to do this, making your brand stand out with charitable support as your differentiator in a crowded e-commerce landscape. Use an app like ShoppingGives to make donations easy to either a specific charity or leave the choice up to the shopper to support a cause important to them.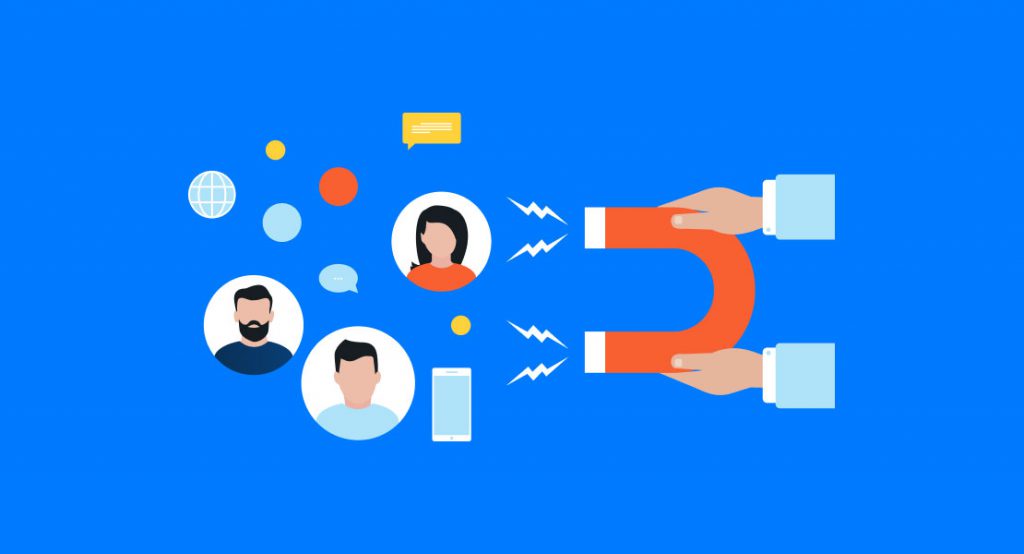 Millennials
Millennials are also hopping on the social media train in search of gift guidance and products. About 81% reported that they rely on social media for inspiration every year. Unlike Gen Z, Facebook is the preferred platform of Millenials, though Youtube and Instagram are tied with a great amount of influence as well (about 46% of Millennials reported that they rely on these two platforms for gift guidance).
This group is all set to lay away this year as 51% of reported "buy now, pay later" (BNPL) users were millennials. On top of that, 35% of these users plan to spend over $500 during this holiday shopping season. Adding BNPL options to your checkout flow could be a great way to capitalize on big spenders this year, and provide your customers with a way to affordably purchase gifts for their loved ones.
Millennials are getting started early this year, as responders report that 39% of millennials plan to start their holiday shopping before Thanksgiving, 18% plan to start on Thanksgiving, and 28% plan to start on Black Friday.
Finally, Millennials are socially conscious like Gen Z with many using their spending power to support the causes that matter to them. These younger generations are pushing for brands to publicly take a stand on issues, forcing companies to be aware and conscious or risk losing their business. They'll look to see how stores have supported their employees, made impactful changes, and spoken out about the issues they hold dear.
Gen X & Baby Boomers
Gen X and the Boomers are lined up for the early bird special this year, reporting that 52% will start their shopping before Thanksgiving! If you have an audience and channels to reach these age ranges, it would be advisable to start early!
Like the millennials, these generations have chosen Facebook as their preferred platform, as about 45% of Gen X reported relying on it for gift guidance, and about 26% of Boomers said the same. YouTube came in as a close second with about 34% of Gen X and about 20% of Boomers reporting usage. The 'None of the above' option was the next most popular selection.
Trends Across All Shoppers
Mobile First
There were a few very important trends that fit about evenly for all of these generations and demographics. Among them was the use of mobile devices for online shopping.
75% of all respondents reported that they primarily use their mobile phones for online shopping. Desktop came in as a close second with 50%. Keep in mind that a customer may use multiple devices within the same journey, doing initial discovery and research on mobile before converting later on a desktop. The key takeaway here is that stores must optimize for a great mobile experience this year in addition to the normal desktop experience and make sure it's cohesive across both.
A newer solution for creating a seamless mobile experience is by creating a mobile app. Vajro is a platform that allows users to create a fast, seamless mobile app experience, and even integrates directly with your Shopify store.
On the mobile website side of things, Google has recently prioritized the mobile-first experience, and bases many search engine optimization signals and factors off of a website's mobile experience. Optimization in this area is an absolute must for any store.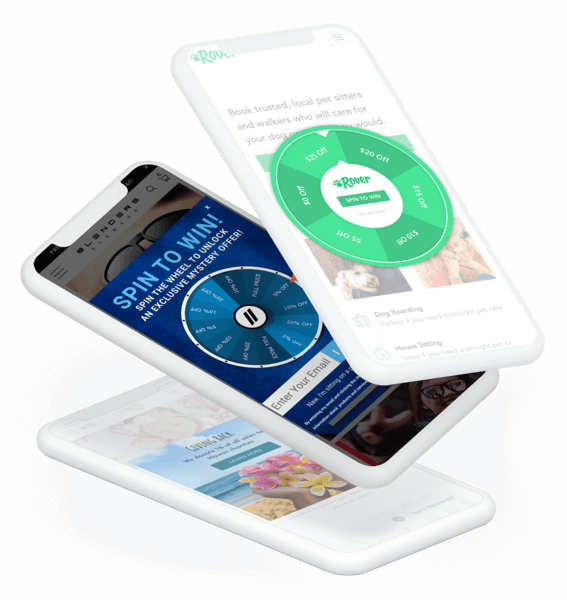 Top Purchasing Factors
When asked to rank the factors that ultimately influenced their buying decision, respondents reported that price, sales or discounts, and free shipping were the top three. Price came in at 44%, sales or discount came in at 20%, and free shipping finished at 14%.
Interestingly, fast shipping finished just below free shipping at 10%. This is likely due Amazon's ability to offer two-day or even next day delivery on most orders, making that the standard in the eyes of most consumers. Offering free shipping is highly recommended and if your margins don't allow it on all orders, use free shipping thresholds to give it to those whose order value offsets your costs.
Another factor may be the shipping delays and supply chain issues we experience in 2020 that have continued into  2021 with many orders being delayed or back ordered in-definitely. Make sure to manage expectations here, providing reliable shipping information on your website and immediate communication of any delays.
Key Takeaways & Conclusion
This holiday season is set to be another record-breaker with the continued impact of the pandemic, explosive growth in e-commerce, and the changing economic landscape. Let's recep a few takeaways so you can head into Q4 prepared:
85% of shoppers plan to spend the same or more as last year, and "Buy Now, Pay later" payment options have greatly increased in popularity.
The vast majority of shopping will take place on mobile devices.
Many shoppers, particularly Gen X and Boomers, plan to begin holiday shopping before Thanksgiving.
Social media is better than ever for reaching younger audiences, especially with the massive growth of Tik Tok bolstered by their partnership with Shopify
Many shoppers, Gen Z in particular, plan to support brands whose values and support of social causes reflect their own.
Keep in mind these trends and generational differences as you plan your marketing campaigns, each requires different channels, messaging, and style. You know your target audience the best and how your brand fits into their lives, take a few of these trends and use them to tweak your campaigns to maximize sales this holiday season!
The Justuno platform is centered around increasing conversions on-site, and will play an instrumental role in many brands' conversion strategy this Q4. If you'd like to see how our platform could help you fully capitalize on traffic this season, check out our 14 day free trial.
Good luck this year!