The fashion e-commerce sector has seen a meteoric rise over the last few years. No surprises here, this trend is set to continue with an increase of 18% in overall sales in 2015. While online fashion retail has made apparel and accessories of any kind accessible to individuals all over the world, e-commerce entrepreneurs still face some huge problems along with new competitors popping up daily. To help you tackle these problems, We've provided five tools that every online fashion retailer must be using. Let's jump right in!
ShopPad
With upwards of 30% of your traffic coming from mobile devices, a responsive website is a necessity. Most fashion products are visual and primarily mobile social channels like Instagram and Pinterest are sending you a good deal of mobile traffic. If your site isn't responsive to various devices, your shopping experience is suffering, your customers are frustrated and you're missing out on sales.
ShopPad solves this problem by creating a mobile responsive website without you having to write a single line of code. ShopPad supports over 95% of mobile and tablet devices and creates an app-like experience for your store. Your customers will never have to worry about pinch-and-zoom and your products will be beautifully displayed. Check out ShopPad today for a simple mobile solution for your store!
Stitch Labs
Inventory can be a nightmare, especially if you're selling across multiple channels. With fashion retail, inventory can literally make or break your business which means you need a tool that can accurately keep track of sales/inventory across multiple channels.
Stitch Labs allows you to gain complete control of your inventory, saving you time and money associated with business operations. Stitch also centralizes inventory and orders across all of your sales channels so you and your shoppers can get accurate numbers on inventory. This allows you to effectively sell through multiple channels and fulfill orders with ease. Same time and money with Stitch Labs.
Like2Buy and Fanreel from Curalate
As an online fashion retailer, Instagram is where your social marketing begins. The visual platform has become the place where consumers go to view the hottest styles in clothing and accessories. But for brands, it's difficult to say that Instagram has directly led to sales, even if you have a massive Instagram following. Curalate provides two simple tools that drive your Instagram followers to make purchases.
Like2Buy simply creates an Instagram-like website in which you can display images with product descriptions that link directly to your product pages. Instagram users can see something they like and directly visit the product page to purchase. Just paste the short link in your Instagram bio and you've added another sales channel for your store.
Fanreel allows you to use photos taken by fans and followers for different things. Use these photos as product images or display them throughout your site. By incorporating user-generated content, you can drive more engagement, display your products used in real-world situations, and use customer testimonials. By incorporating user-generated content, you can create brand loyalty and save some time with product photography!
Virtusize
The biggest problem for online fashion retailers and shoppers is sizing. As a shopper, it's always been difficult to determine how something will fit which can kill a sale and also leads to a high rate of returns. So as a business owner, you need an alternative to those sizing charts that just aren't cutting it.
Virtusize is an interactive fitting solution which virtually displays how garments fit. The tool lets you measure your own pieces of clothing as a reference to see how a particular piece will fit you. Don't know what to measure? Virtusize gives you a complete tutorial on what to measure.
This is one step closer to bringing the in-store experience online. Decrease sizing-related returns, improve your store experience, and increase brand loyalty with Virtusize!
Justuno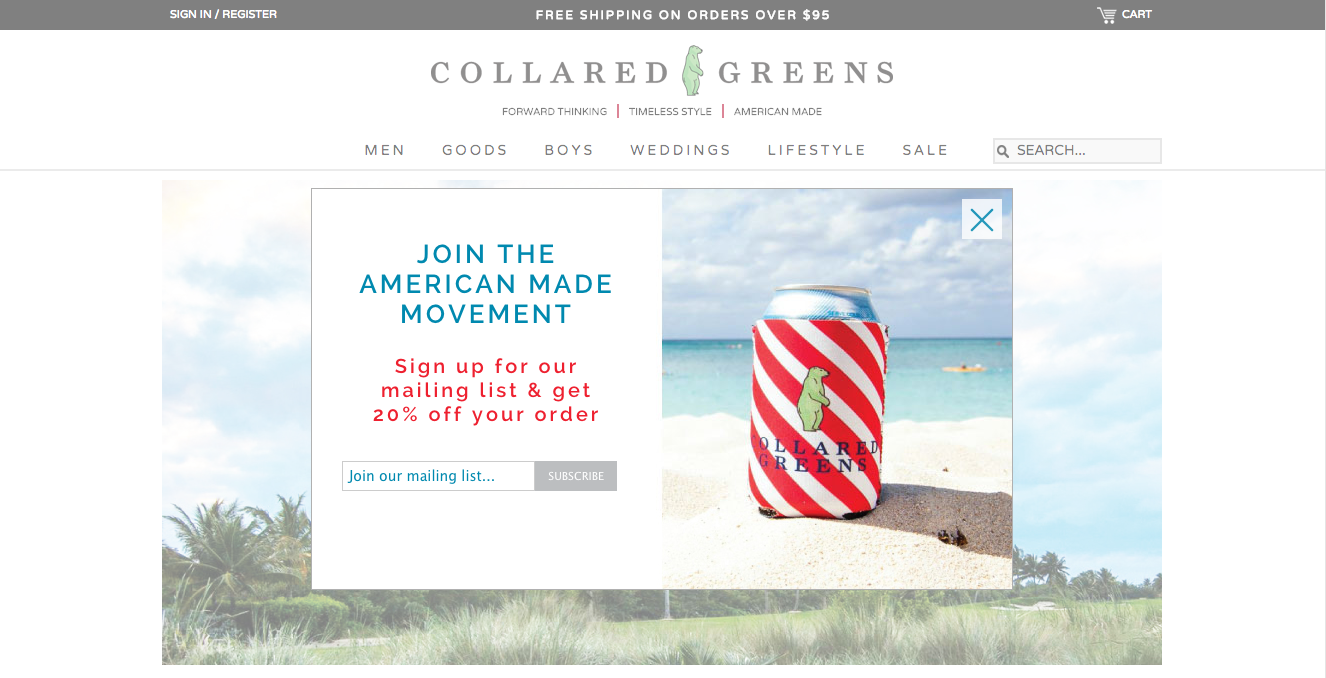 You're putting a lot of effort into driving visitors to your site and you've got your marketing in place to retain these customers. But what are you doing to convert these visitors into leads and customers? The answer for fashion retailers is to use pop-up promotions.
By implementing on-site promotions, fashion retailers can directly engage their most valuable shoppers with enticing offers like discounts, free shipping, giveaways, and more. These promotions can be used for a variety of purposes including boosting sales, accelerating email list growth, growing your social fanbase, and clearing inventory. Even tackle that cart abandonment problem with exit offers! Engage and convert your shoppers in a practical way using on-site promotions!
Let us know if there are any other must-have apps for online fashion retailers in the comments below!