For this week's staff picks, we decided to feature our favorite pop-up designs. These are some excellent examples of what you can design using Justuno and should help spur some creativity for your designs. Enjoy our picks and check out these companies below for some incredible products!
Training Mask has created a training device that replicates the effects of high altitude training, forcing your body to process oxygen more efficiently which leads to higher athletic performance. With world class athletes like Marshawn Lynch, Dwayne Wade, and UFC champion Sean Sherk using Training Masks to amplify their workouts, it's evident that this product is a must for fitness enthusiasts. Robbie is a huge fan of Training Mask's clean pop up and their killer promotion of 15% off your order!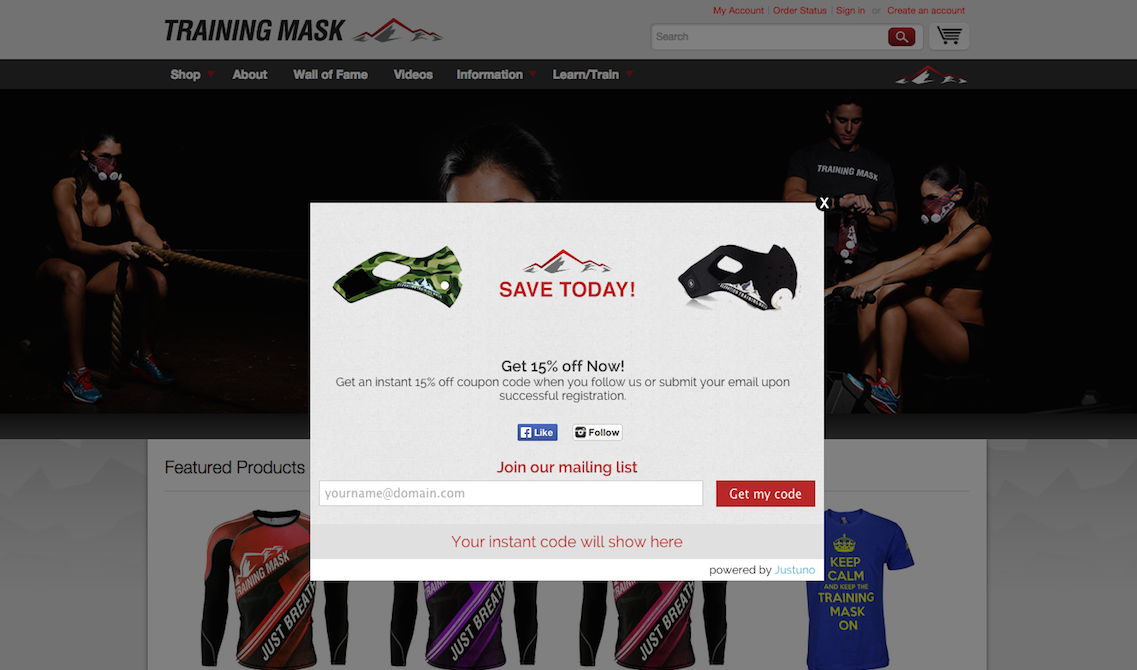 Skinny Me Tea is a tea company that provides people with detoxifying blends of tea to assist in living a healthy lifestyle. With a variety of tea blends for specific purposes, customers are bound to find something that works for them. Alvaro loves SMT's visually pleasing site and its representation of their brand. SMT took the same approach with the implementation of their pop-up which matches their site's design perfectly!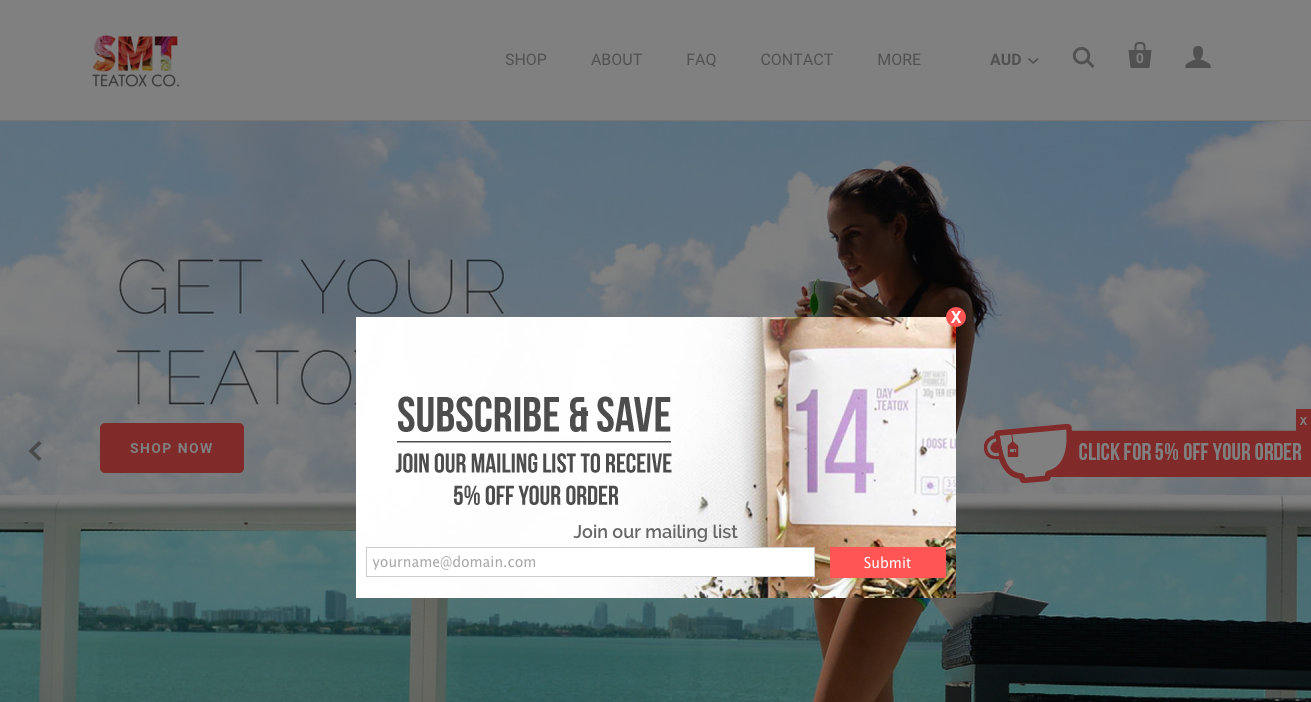 It's tough to ignore the appetizing aroma and taste of garlic. It's powerfully flavorful, healthy for you, and repels the trendiest vampires of 2010. But if there's one thing we can agree about garlic, it's how difficult it is to peel. Garlic Shaker makes peeling garlic a breeze with its easy to use product! With a free recipe book that you can receive on their site, it's even easier to get more of that garlic taste that you love. Head to their site to get your recipes through an awesome pop-up!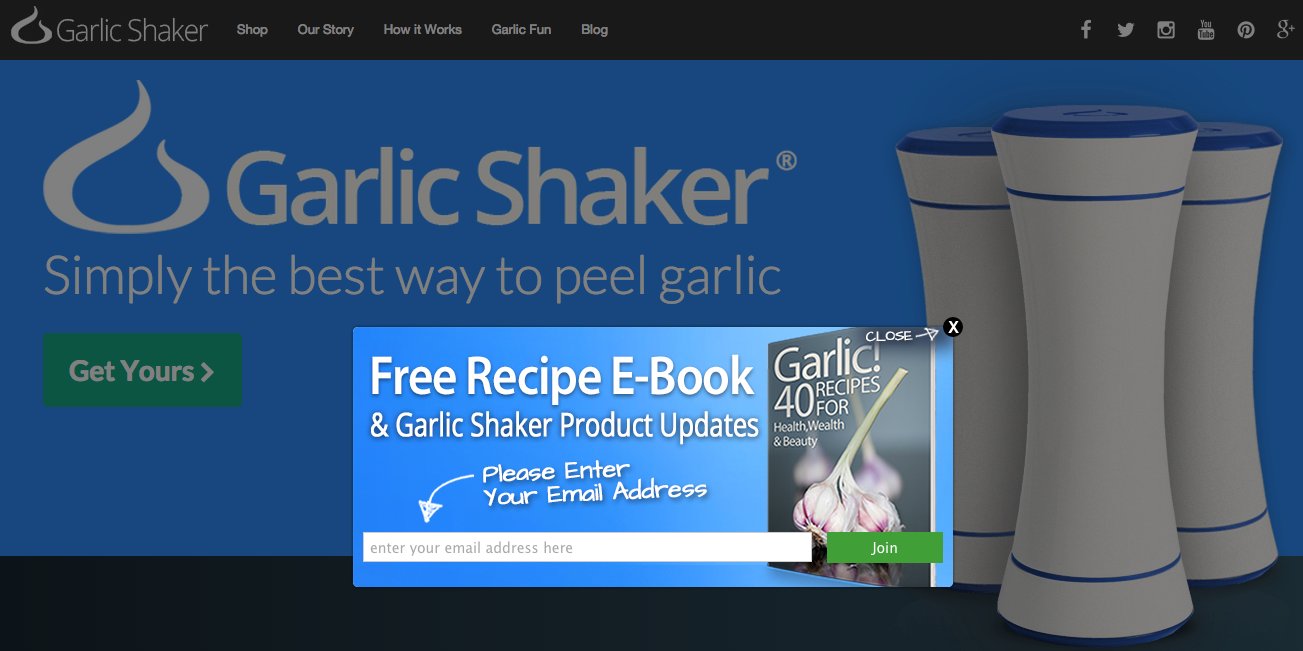 Those of you who can't get enough of the surf have to cruise over to Isle Surf and SUP for a terrific selection of stand up paddle boards and surfboards. Right now, you can enter for a chance to win an inflatable paddle board travel package by simply entering your email! Just click on the tab on the right-hand side of the website and enter your email in the pop-up. Rachel's pick is a perfect example of how to use design elements to increase visitor engagement. It also looks pretty darn cool on their site. Great job Isle Surf and SUP!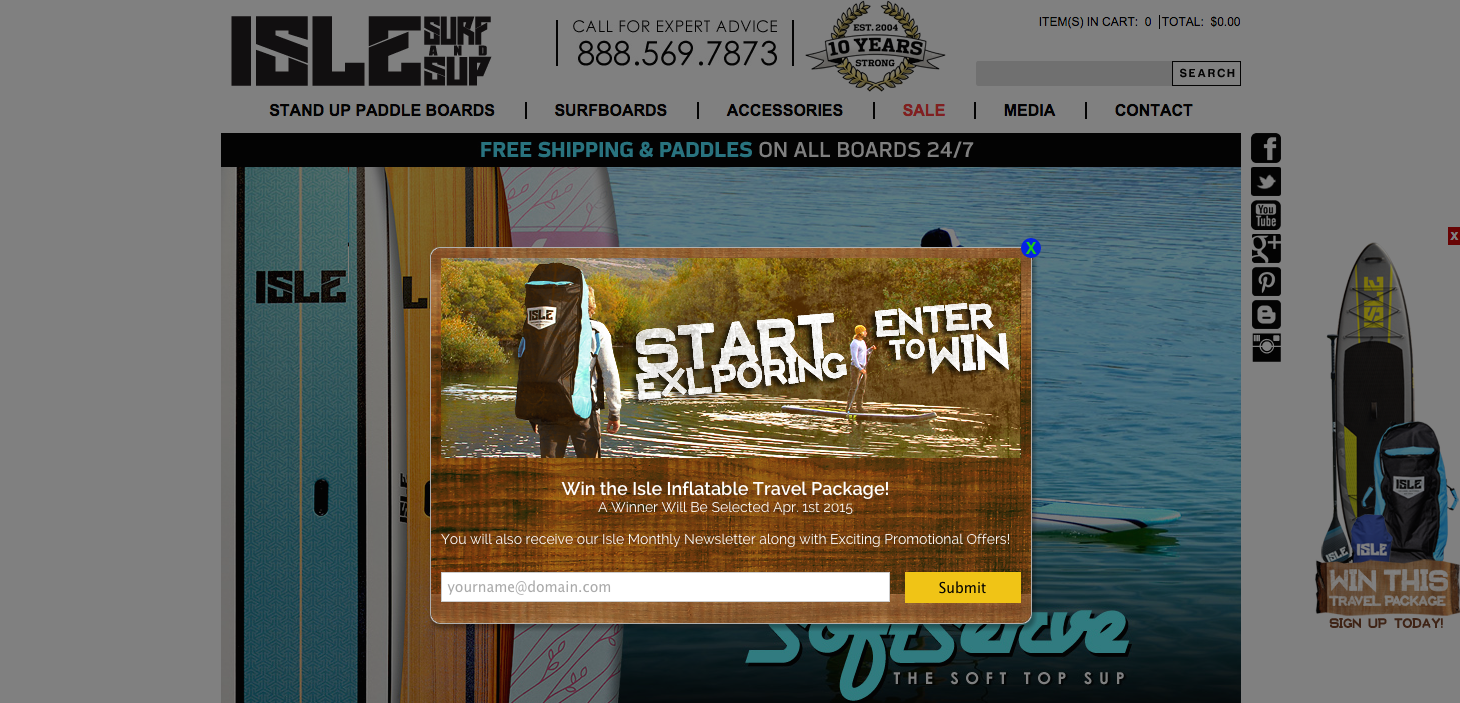 Four Star Clothing is a men's skate clothing retailer operating out of Carson, CA. They carry their own branded clothing along with other up and coming skating brands. Four Star provides some fun with their colorful promotion along with an awesome 20% off discount. Jenna loves the contrast of the vibrant pop-up from the simple site design because visitors won't miss the promotional offer which should increase engagement and email opt-ins. Four Star's pop-up may be the GOAT!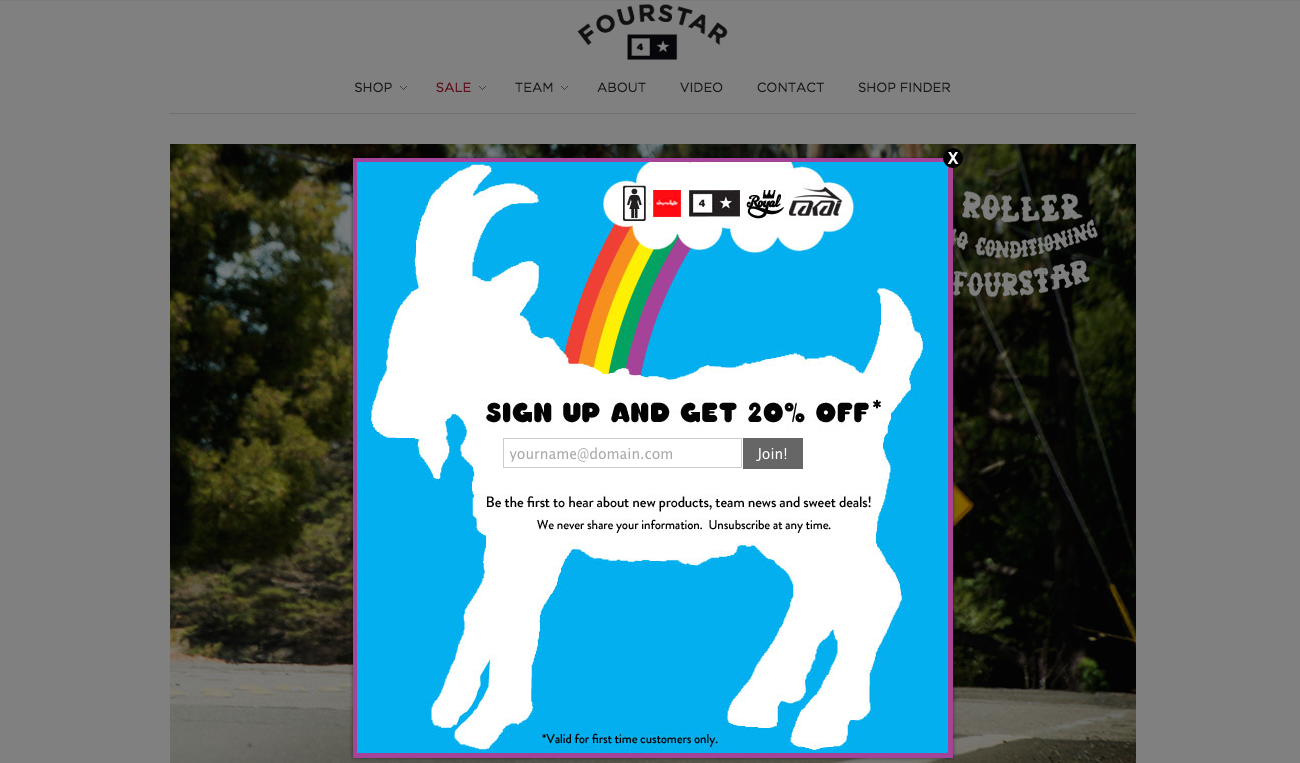 Guava Family specializes in creating simple, efficient, and elegant baby gear. This family-oriented company prides itself on using safe, high-quality materials and excellent customer service. Corey loves Guava Family's use of their Justuno pop-up because of its clean design, effective call to action, and how it matches the website design. Visit Guava Family for cribs, bassinets, and other baby products!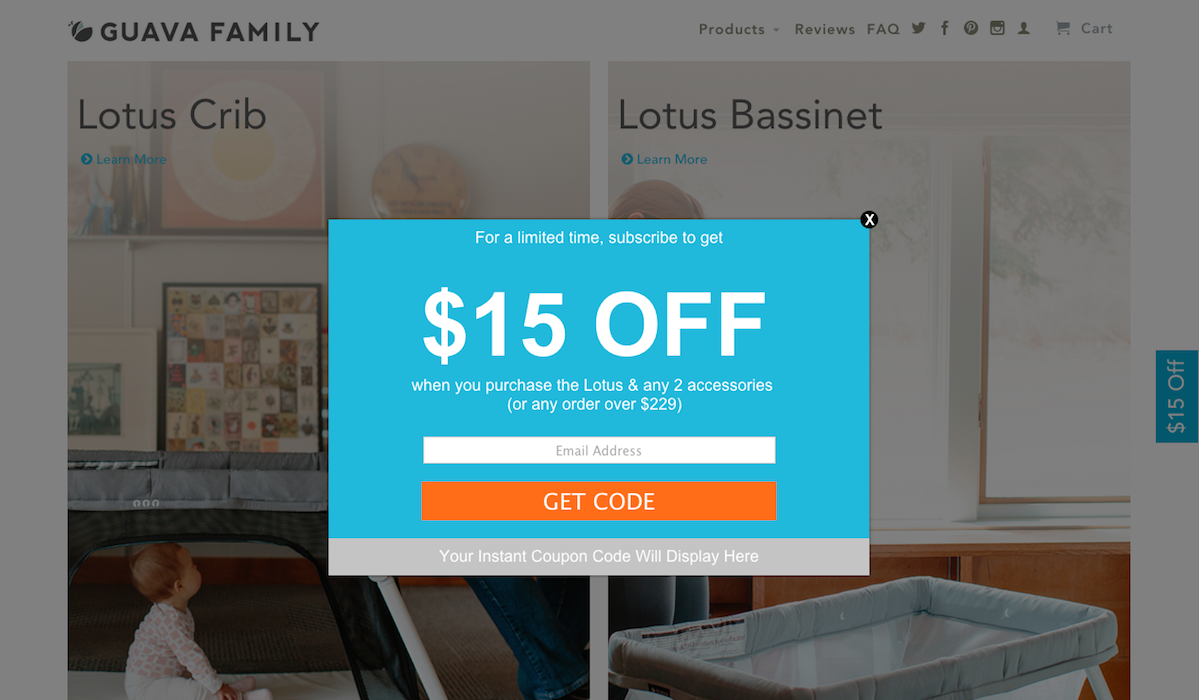 If you knew Chris, then you'd know that he's the flashiest person in the office. Bright colors, bedazzled accessories, and pop music videos are just a few of Chris's favorite things. It comes as no surprise that his pick is Zero Gravity. They have a huge variety of stylish cell phone cases to fit anyone's personality…even Chris's. Their pop-up matches the website's branding and has been an effective email capture tool. Keep it up Zero gravity, we love your designs!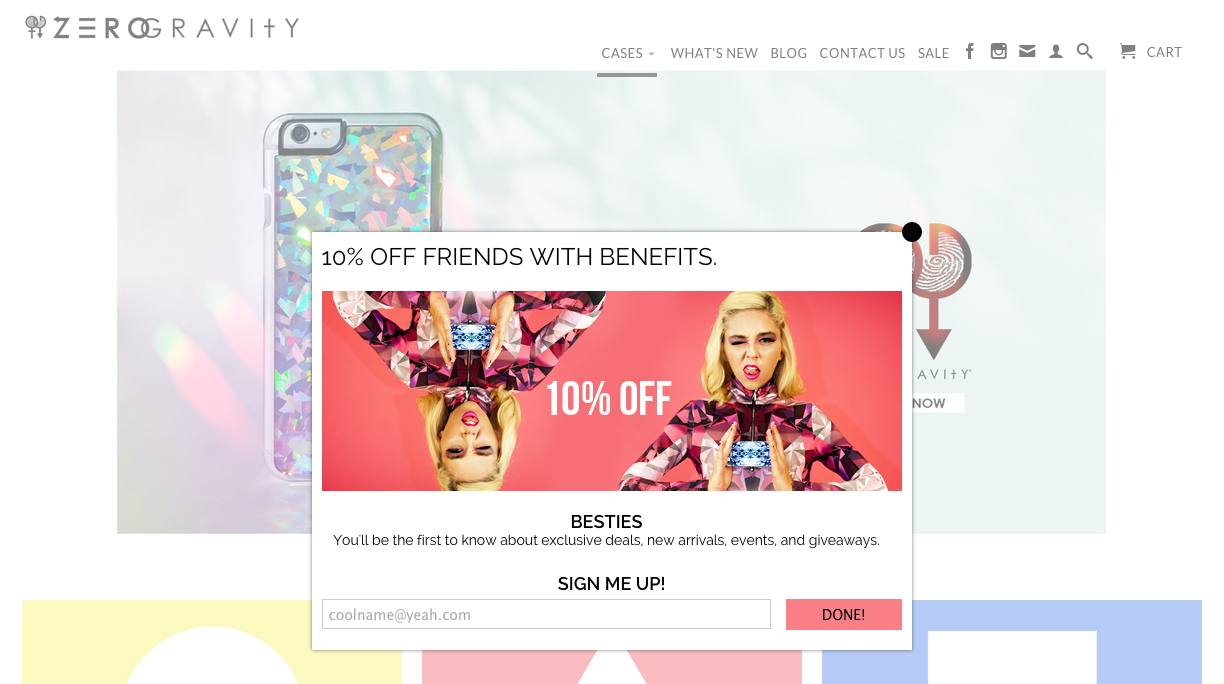 Maggie's Organics is a specialty retailer of socks and other accessories made from all natural fibers. Lauren is a huge fan of socks and loves their serene, calming pop-up. Like their products, Maggie's Organics kept it simple with their pop-up. It exemplifies their mission and completely fits the website design. Keep up the excellent work at Maggie's Organics!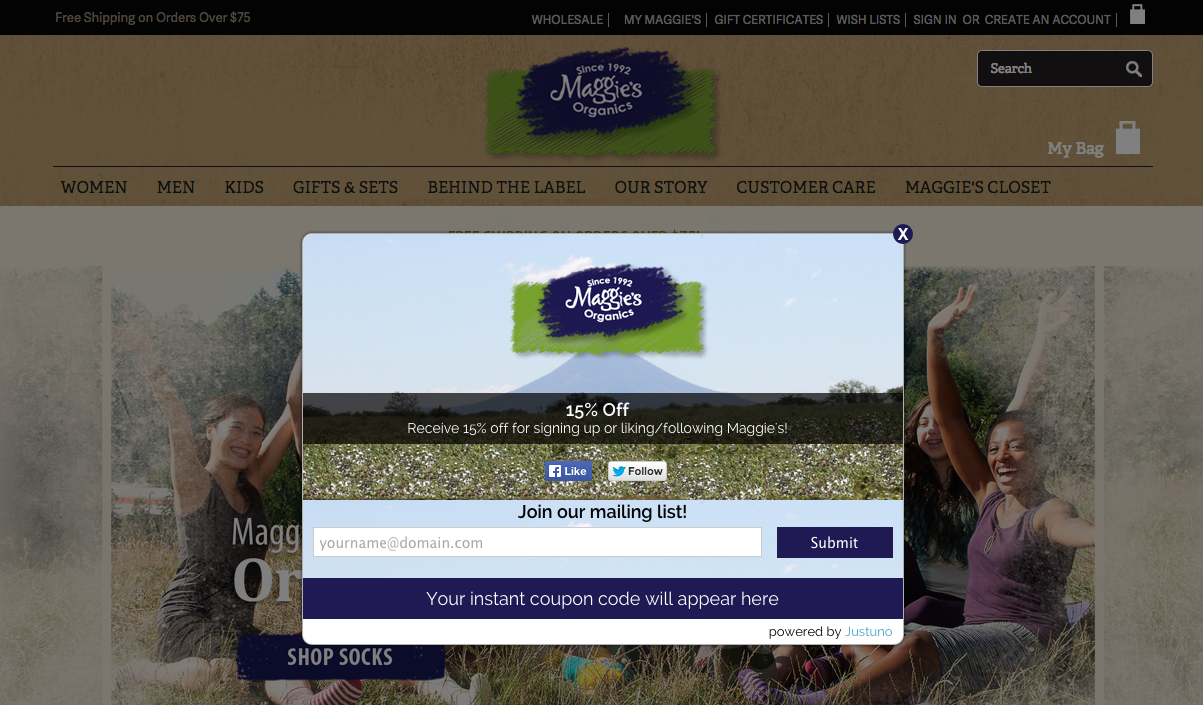 We hope you enjoyed this week's staff picks! Our clients continue to blow us away with the amazing pop-up designs that they create using the Justuno design suite.