We are always stoked to see our customers launch new campaigns and the month of March brought some incredible promotions that we just had to share with you. Check out our favorite recently launched campaigns from March!
Hillary Clinton has not officially announced her campaign for the US Presidency but that's not stopping her supporters from getting the word out. Bill for First Lady 2016 has already caught the attention of many news outlets, including the New York Post and Washington Post, and rightfully so. This fun and clever campaign is bound to have Hillary supporters repping some sweet Hillary gear! Robbie says the pop-up is "Hillary-ous" and is going to be an extremely effective addition to the Bill for First Lady campaign.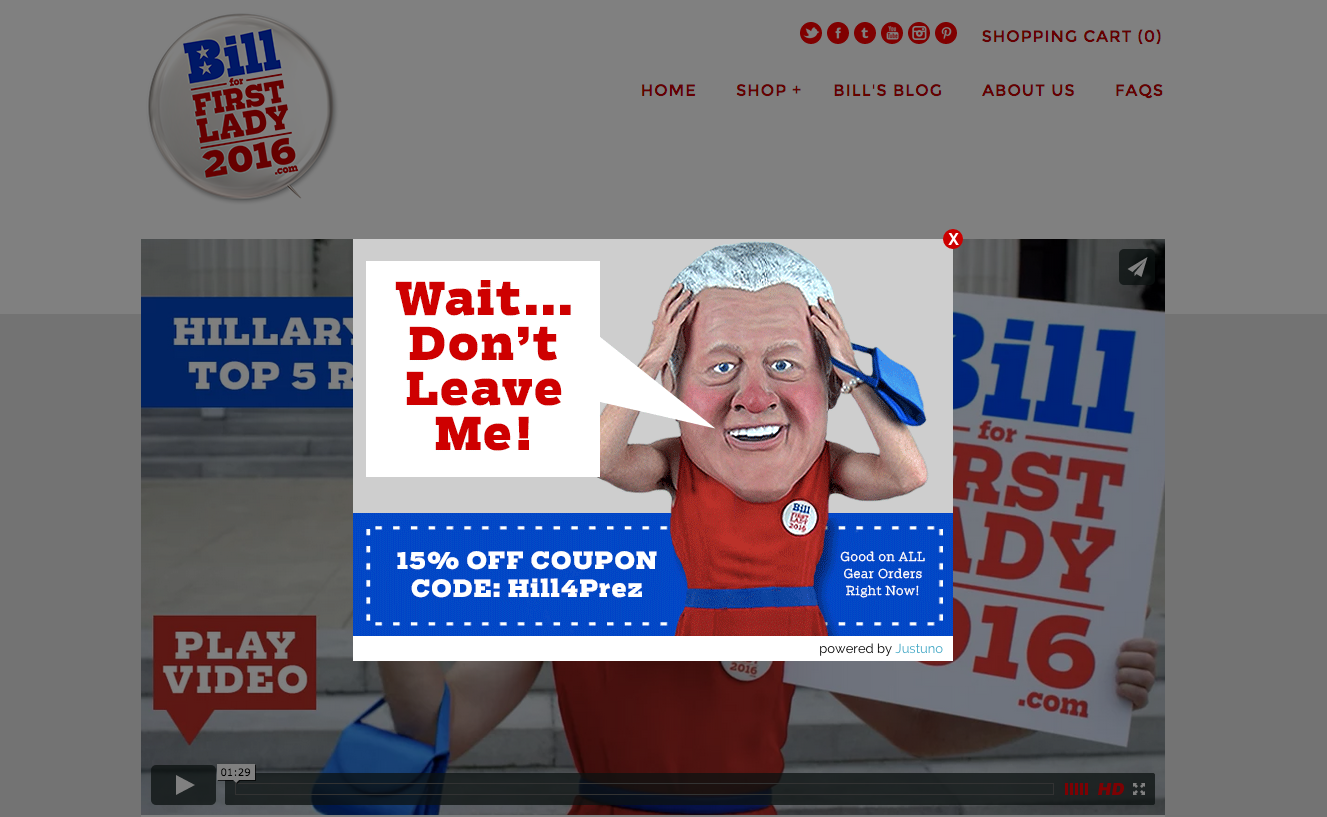 Retailer of American made ties and clothing for men, Collared Greens recently launched a 20% off promotional campaign through Justuno. Their email list opt-in pop-up spectacularly represents their brand and looks perfect on their site! I'm a huge fan of what Collared Greens has done with their design and highly recommend you check out their site for an excellent selection of menswear. They've got a bunch of color schemes that are perfect for your Easter Sunday outfit!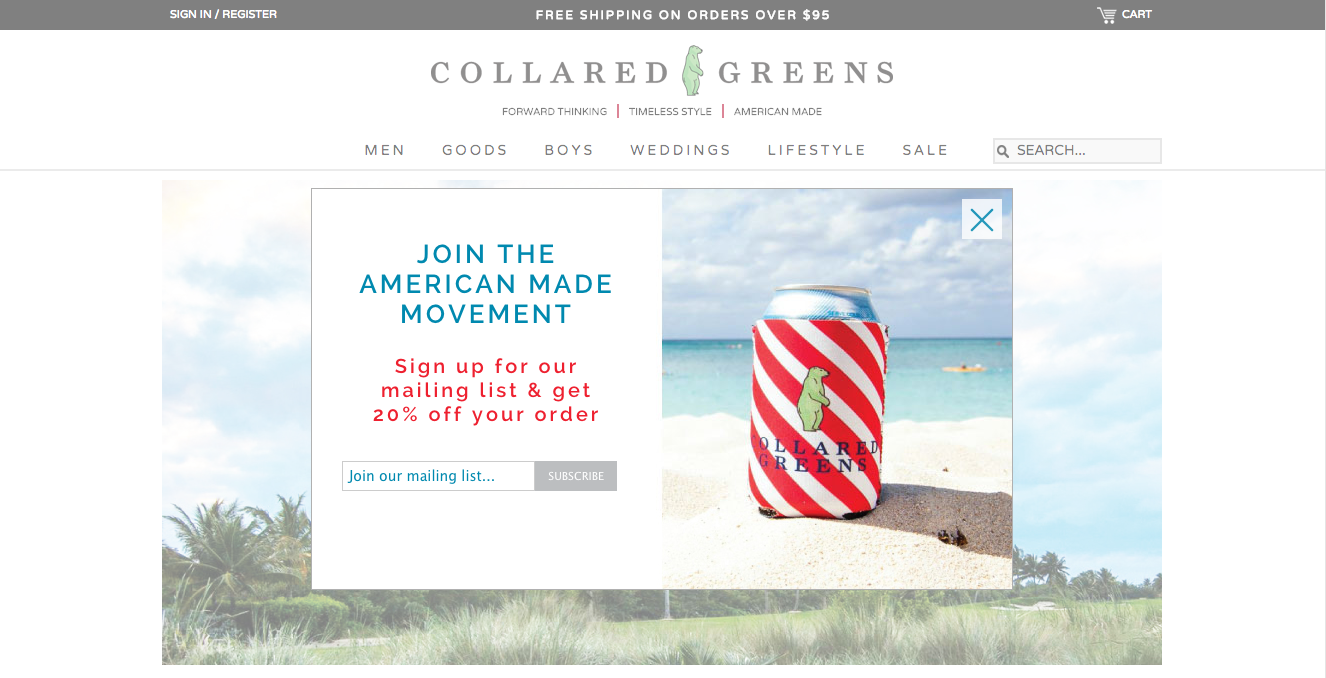 When it comes to gifts, nothing really compares to gift baskets. You get a little bit of everything you want! Great Arrivals is the go-to spot for personalized gift baskets for any age and occasion! They offer a variety of options for holidays, types of gifts, and even have baskets for your furry friends! Lauren has her eye on one of Great Arrival's Easter gift baskets and you should too! Order yours today to see some epic smiles on April 5th!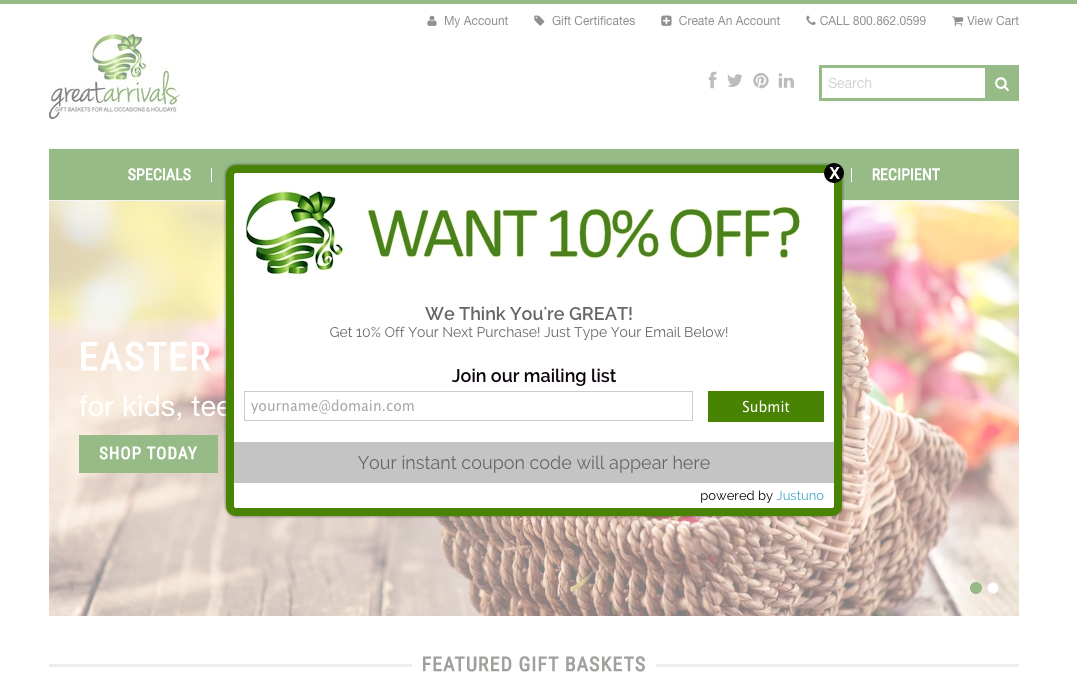 Tweek Geek may have a funny name but they aren't messing around. They have a tremendous selection of the highest quality audio gear on the market. They offer big components as well as cables and even have a used section for those deal hunters. As someone who thoroughly enjoys the musical experience, Jenna sees the value of what Tweek Geek provides to their customers. They've got a great pop-up and an even better newsletter so hop on over to Tweek Geek for your audio needs!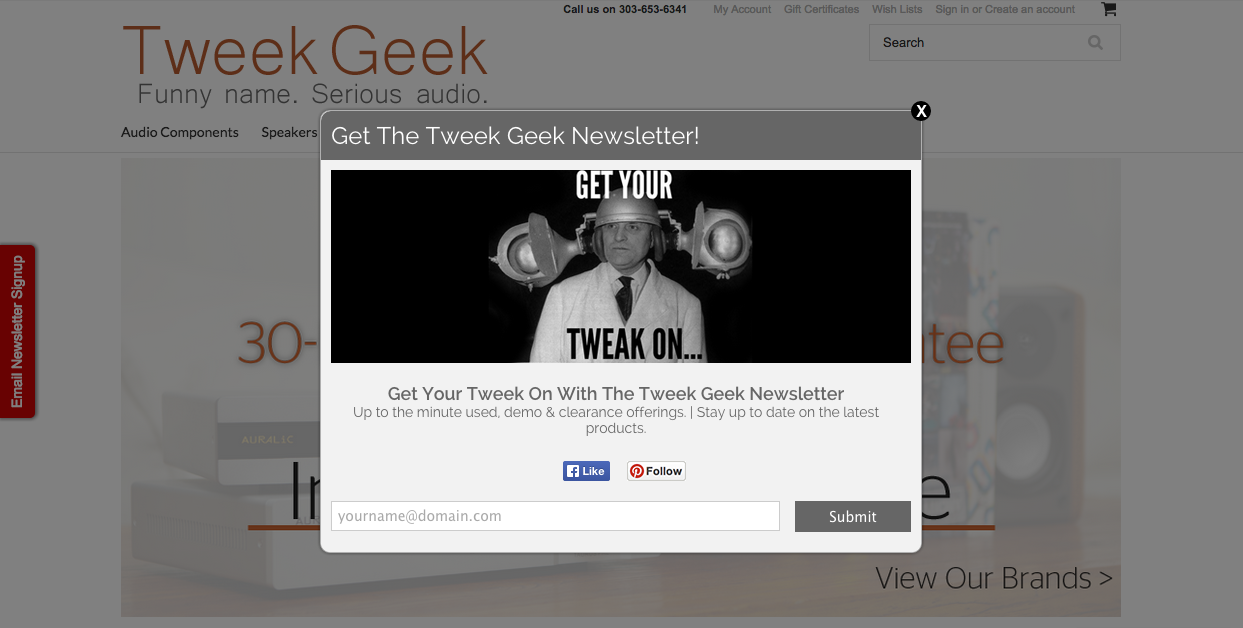 M7 Tuning is the one stop shop for Mini Cooper accessories at a great price point. They offer performance parts, lighting, and even body kits for all Mini Cooper models. As a car enthusiast, Chris knows the value of having a reliable parts retailer to go to in your time of need. He loves their slick tab and site design. If you drive a Mini, head on over to M7 Tuning for a massive selection of performance parts and accessories!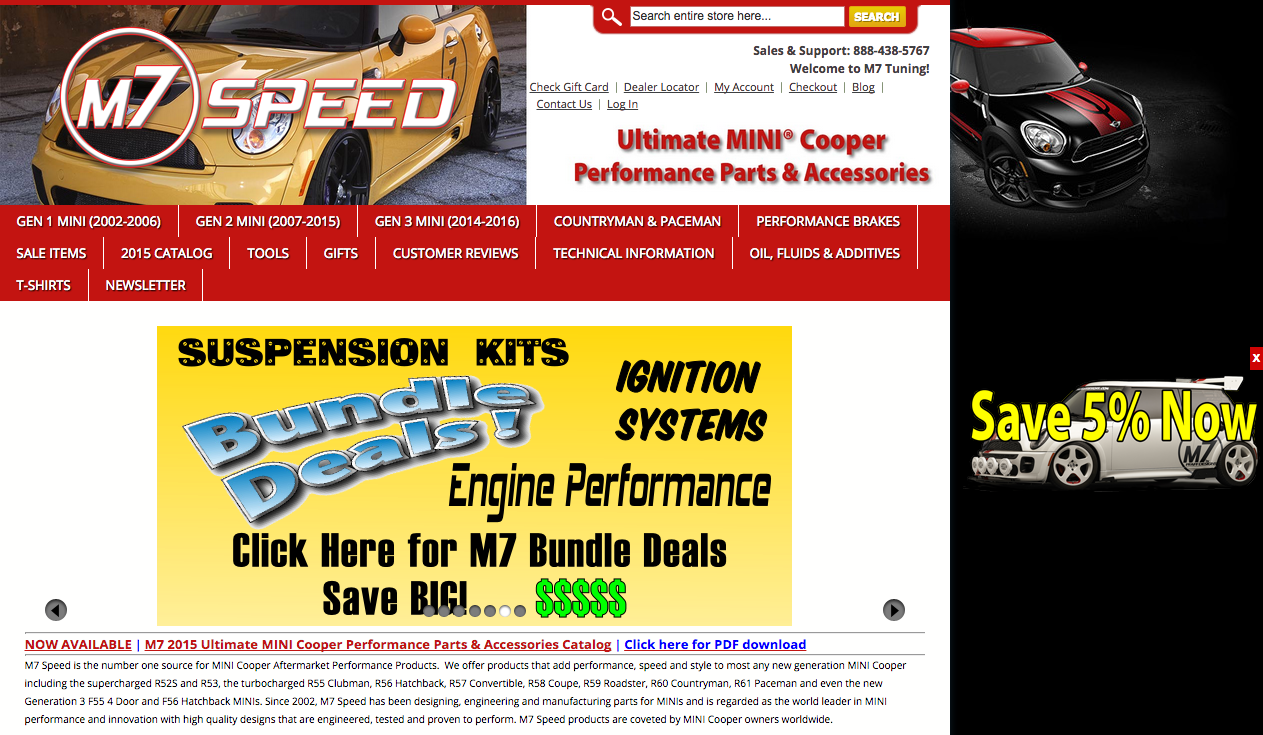 Refactor Tactical is a retailer of high-quality tactical gear and accessories. From survival gear to dog leashes and toys, they've got a bunch of cool gear to meet your needs. Mat really likes their website design and says their Justuno campaign is going to really help them with email acquisition and sales conversions. Check their selection out now, they've got some great stuff!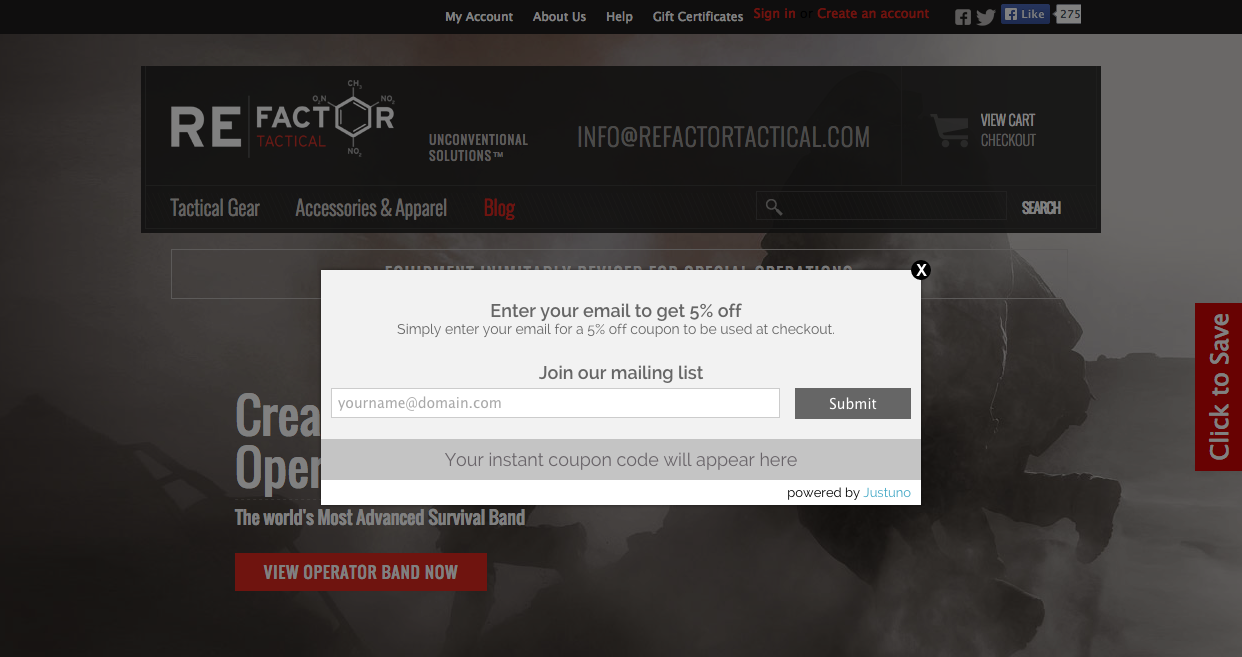 I hope you enjoy our staff picks as much as we do. We encourage you all to implement new campaigns to keep things fresh for your shoppers. We are always here to help you with ideas to get the most out of your promotions! Don't forget to update your tab and pop-up designs to match the time of year!