Success Stories
Redline Steel
Explosive List Growth: How Social Media Lead to 79K+ Emails in One Month
HOME DECOR + BIGCOMMERCE
How did Redline Steel capture so many emails in just one month? With a little help from the rockstar Shopify Plus agency, MuteSix, Redline Steel crushed their November goals and generated over $1.2M in a single month!
Contact Us
Results
Learn how Redline Steel, a home decor company, collected over 79,000 emails and reduced their abandoned cart rate by 15% in one month using intelligent on-site messaging and an organic social media presence.
79K+
Over 79,000 emails collected in one month alone
"Utilizing Justuno for email lead generations allowed us to generate over $1.2M in a single month through segmented flows and campaigns."
Colin Wayne, CEO & Founder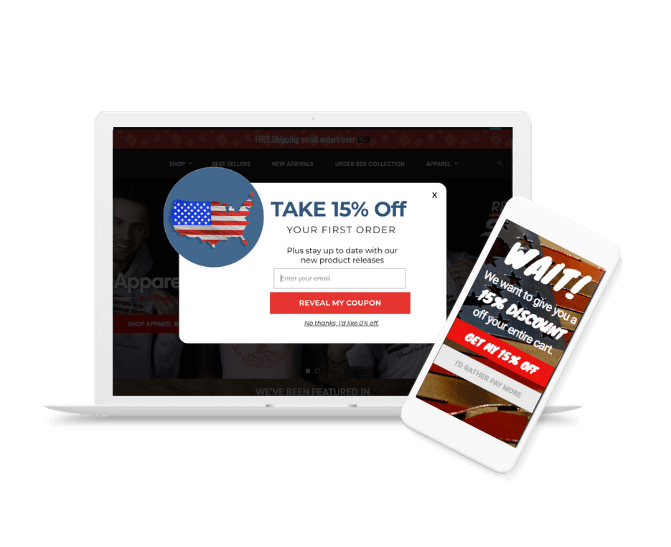 About Redline Steel
Redline Steel is a military veteran-owned, customized steel manufacturing company operating on Shopify Plus. Redline Steel specializes in custom steel home decor, and they have found a home decor niche that was underserved. They have quickly overtaken the market.

Founded in 2016, Redline Steel is a standout in the e-commerce industry for its huge success and growth in just two years. The company is on track to gross more than $30 million in revenue this year.
Download The Case Study Today!
In this case study, you'll find how Justuno, Klaviyo, MuteSix, & Shopify Plus worked together to Significantly boost email capture, Reduce cart abandonment rates, Increase engaged conversions from on-site pop-ups, Generate insane sales in a short time frame
[hubspot type="form" portal="289858" id="f7fc69fa-b302-44f0-839f-6711da3b708e"]