Back to Ebooks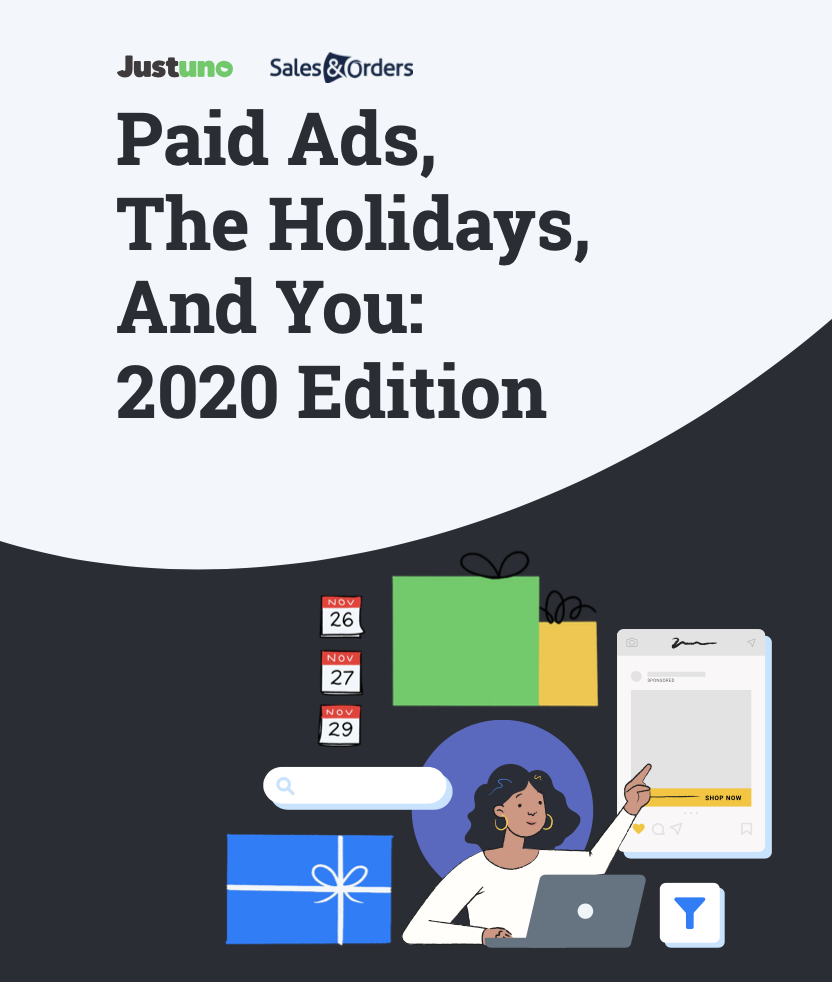 Ebook
Paid Ads, The Holidays, And You: 2020 Edition
Download this holiday guide with strategies and tips from Justuno and Sales & Orders. Learn about the performance and trends of 2020, how to properly structure your accounts, and the strategies that will make your holiday paid ads killer this year.
Download Ebook
Our Partners
Download The Ebook Today!
Don't miss out on how to maximize your marketing's performance. Sign up below to receive your copy of the guide in your inbox today!
[hubspot type="form" portal="289858" id="a791c7eb-cdd8-4e14-8ff4-8dda37bf2620"]