Want to improve your ecommerce business? Try new things and build good habits.
There are dozens of tactics marketers can test to improve their ecommerce businesses. The data-experts at Tydo chatted with nine agency experts in order to focus the list. 
The consensus? There are three habits brands should bake into their routines:
Get a better understanding of how customers interact with your store
Double down on differentiation—standing out from the crowd is essential
Better manage your data and let it guide your decisions
As a bonus, we're also sharing one habit worth breaking. (Believe us, it will feel good to leave this one behind.) Let's get into it!
3 Ecommerce Marketing Habits to Make in 2023
1. Get a Better Understanding of How Customers Interact With Your Store
A great way to understand how customers are interacting with your store and products? Implement heatmaps, scrollmaps, and record user sessions on your site in order to see where real customers are clicking and concentrating their attention.
"Store owners tend to make assumptions about the way customers interact with their website. Most never go back and analyze their design choices to find pain points or areas of opportunity," says Shawn Khemsurov of Electric Eye. "Leveraging this data, brands can start to iterate on design and make their online store experience streamlined and intuitive."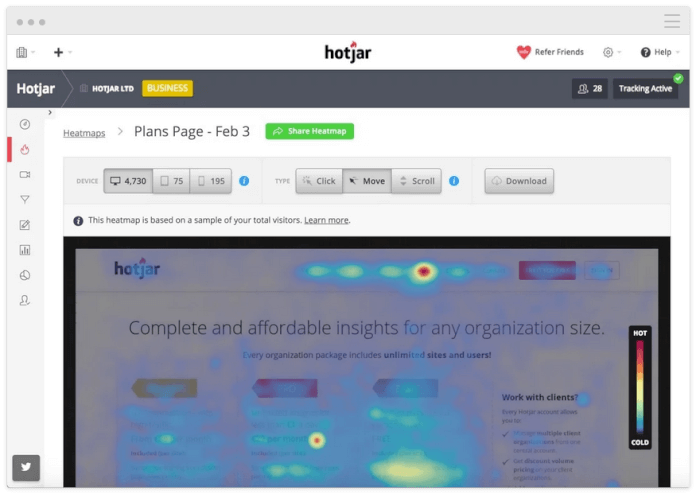 Heatmaps help to visually represent where users move, click and scroll. Try adding a tool like Hotjar to your ecommerce site and learn now to:
Determine if your changes worked: Are users engaging with your latest update?
Spot QA issues: Are there buttons that can't be clicked or content that won't load?
Stop guessing: Know where users hover & click
Map the user journey, from entry to exit: Record playbacks of scrolling, moving, u-turning, etc., and compare cohorts
2. Double Down on Differentiation
There will be a lot of headwinds this year and standing out from the crowd will set you apart. Try adding AI-powered personalized video to your marketing mix. 
Personalized videos are powerful. They allow consumers to get to know you and see the faces behind a brand.
In the world of ecommerce, Maverick is leading the AI charge, and uses AI-powered videos to help ecommerce stores build relationships with their customers. Most people are surprised and appreciative to receive a personalized video in their inbox or messaging app—and a typical ROI for using Maverick is between 10-60x.
When Maverick was first getting off the ground, they saw brands primarily use the platform for post-purchase thank you messages. Now, brands embed Maverick across the entire customer journey—into abandoned cart reminders and post-purchase thank yous.
So, what makes a personalized video a success? The most effective videos are around 15 to 20 seconds and feature the real people behind the brand.
"The most important piece is recording someone who can authentically engage with the customer," says Maverick's founder, Debarshi Chaudhuri.
Chaudhuri also recommends offering something, such as a discount code or contact information (i.e. "Hey! Here's my phone number if you have any issues with your order."). It makes the content more compelling. 
Maverick customer Yaw Okyere, who runs the all-natural skincare brand Ava Estell, uses the platform to strengthen his customer relationships. In his Maverick videos, he calls out the customer by first name, making them feel seen and heard. Okyere has been able to recover around 12% of his abandoned carts and get a 40x ROI on his Maverick spend. Additionally, he's seen a 45% click-through rate and a 12% reply rate.
The DTC space is crowded! Brands that challenge themselves to double down on innovation and creativity will be able to distinguish themselves in a crowd.
3. Better Data Management to Power Data-Driven Decisions
One of the most important things brands can do in 2023 is to better manage their customer data—both ethically and effectively.
The experts at adQuadrant advise there's an opportunity for brands to know their customers better than ever before—a clear benefit for both the customer and the brand. When you manage your data correctly, you'll create stronger and more personalized ads, creative site experiences, and so much more.
"Let the data guide you. Go where the buyers for your products are and communicate with them on a personal level (i.e. by persona and funnel position) and nurture those relationships (past, present, and future customers). It's possible—all through data.
Start paying heavy attention to data, specifically around retention.
"We see a lot of effort put towards acquisition with the assumption that once someone buys, they are your customer forever," says Wes Buckwalter, CEO, SeaMonster Studios. Instead, get to know your customer, understand their needs, and analyze their behaviors once they are on-site and judge their sentiment after they have visited."
Break This Ecommerce Marketing Habit in 2023
Stop allocating budgets to low-hanging fruit that don't move the needle on conversion.
Think about what's really going to improve your customer experience and the return of undertaking different initiatives. "If your 'easy' marketing strategies don't have a growing ROI—change course," says Tom Rees, Founder, WIRO.
The experts at In Social recommend this checklist:
If customers aren't clicking on your emails, try a new CTA.
If your ads are driving good metrics at a small spend, start scaling.
If your customers are complaining about a product, look into QA! If the data tells you something isn't working, let it go and try something else!
Implement Good Habits & Improve Your Ecommerce Business
Quick recap! If you want to improve your ecommerce business in 2023, get ready to try new strategies and build good habits.
Use technology like heatmaps, scroll maps, and session recordings to get a better understanding of how customers interact with your store.
Push the creative limits and double down on differentiation. Experiment with AI-powered personalization.
Better manage your customer data and make data-driven decisions (with special attention to retention).
Bonus tip? Sign up for Tydo's free Email Reports, and get daily summary metrics delivered to your inbox. It's the easiest way to keep a pulse on your store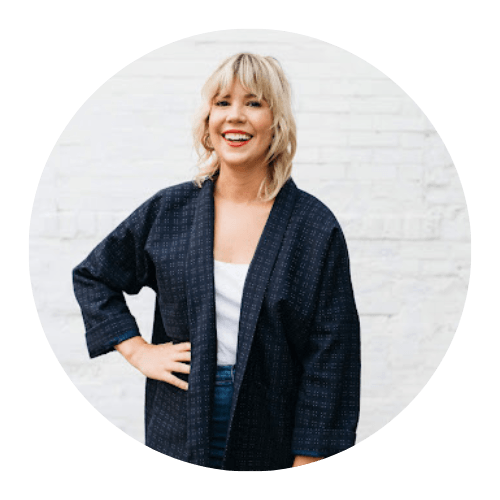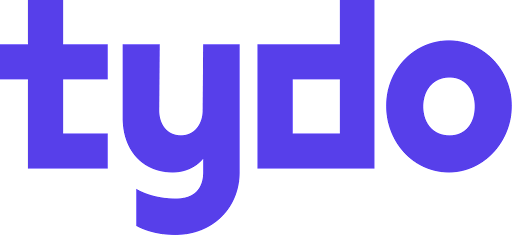 Kate Cassidy
Kate calls Philadelphia home and has a passion for building educational marketing content for DTC brands and relationships with Shopify partners. She currently works at Tydo, a Shopify app that connects your brand's data, marketing sources and tools to solve your biggest problems and uncover your biggest opportunities.