If you had one shot, one opportunity, where email addresses were everything you ever wanted, would you capture them or just let them slip? Lose yourself and capture those email addresses in a way that respects subscribers' inboxes, of course.
Here's a few examples of how to build your list with simple strategies to collect more email addresses.
Pop-Up Form
We've added a cheeky pop-up form on the RGE homepage for people who aren't logged into their account to let them know they're missing out on some really good curated content.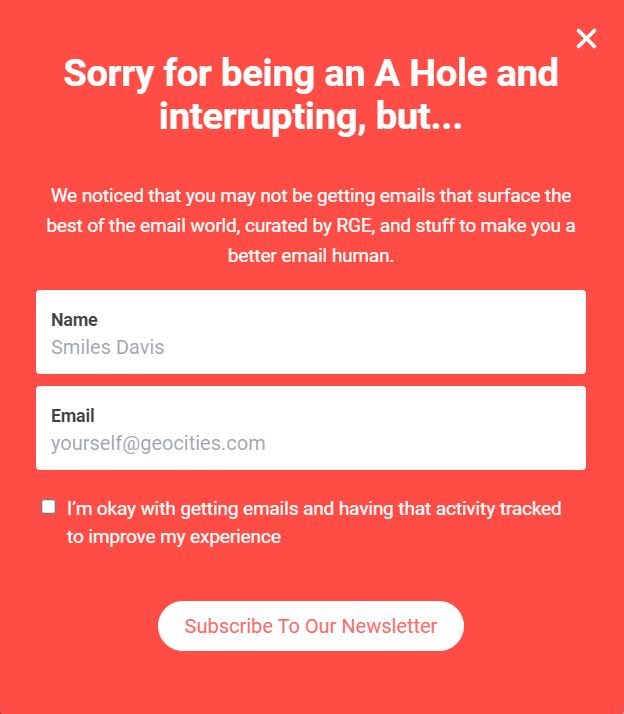 You can customize a pop-up form to fit your company's brand colors, fonts, imagery, and messaging while explaining the value of people entering their name and email address. Build one from scratch using a solution like Justuno or choose from over a hundred pre-built designer templates in their library,
Keeping your messaging consistent across platforms (website, social media, forms) can help carry your brand further. Create an on-brand form that speaks for you, in your company's voice, that will entice your audience to sign up for your product, service, or newsletter. Cheeky copy like that in our RGE pop-up is one of the best ways to capture visitor attention and show what your brand is about.
Freebie or Discount Offer
Providing an offer to customers and website visitors can be an easy way for e-commerce companies, writers, and education providers to collect email addresses.
For retail companies, you can incentivize email signups with 15% off their next purchase. And then deliver on that promise (nearly immediately, especially for those shoppers who sign up while in the store, expecting that discount). It's best to auto-apply the coupon for them during the session so they don't have to go to their inboxes searching for it and risking a distraction that keeps them from coming back.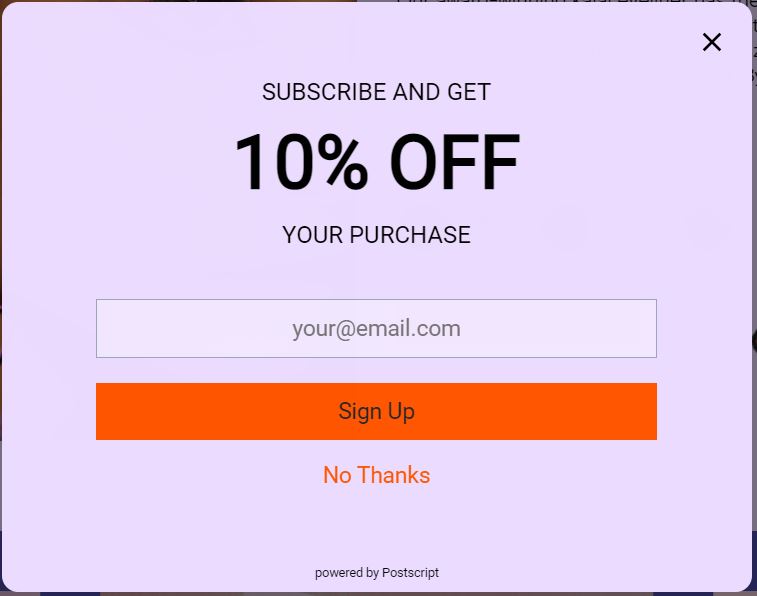 If a SaaS company actively promotes its blog, as a free resource that both current users and potential customers visit, that could offer a free downloadable PDF, such as "The email marketer's checklist," in exchange for someone providing their email address and opting into the company's newsletter. They're expanding on the value already being provided to their readers, by offering them access to even more of the content they're already interested in.
Over time, they can build a relationship with this audience, nurture them through email interactions, and promote its services, potentially leading to new customer signups or referrals later on.
Discounts and free educational content are some of the best ways to immediately provide something in exchange for their contact information. Create something truly valuable for your audience, tell people what they'll get for signing up, and then deliver on your promise.
Newsletter Signup
Adding a top bar, sidebar, or pop-up to your website can be a quick way to ask people to sign up for your newsletter. Wherever you add this signup option, include a sentence or two about what your audience can expect from your newsletter.
Will you be emailing them once a week? Once a day? What kind of content will they see in their inbox?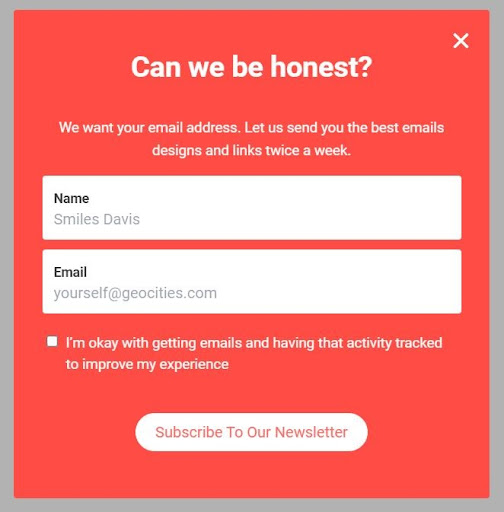 We've got this newsletter signup featured on this page on the RGE website (yep, another pop-up!) with some quick info on what we're sending, how often we're sending it, and we're sharing a secret. ("We want your email address.") Depending on what your company does, a simple newsletter signup box is all you need to connect with visitors and collect signups. B2B sites, media/publishing companies, tech apps, etc. are all sources of content and thought leadership in their space, making it a natural connection to sign up for their newsletters to receive even more helpful content.
Cross-Promote with a Company or Fellow Email Geek
Partner with a company or fellow email geek whose voice is similar to yours for added reach in sharing your blog posts, newsletter, videos, or other forms of content. You can offer an incentive for this company to share your content, such as posting a photo and caption on your social media to promote them, in exchange for getting your product or service in front of their audience. You could also create content together, swapping videos or written content to promote to one another's audiences.
Another option would be to track the company's referrals and send them company swag after a certain number of referrals. Creating valuable partnerships in your space is great not only for your company but your audience as well, expanding their horizons.
Plus, the added aspect of social proof for someone else vouching for you will inherently make it easier to connect with new audiences based on their trust in the partnering company.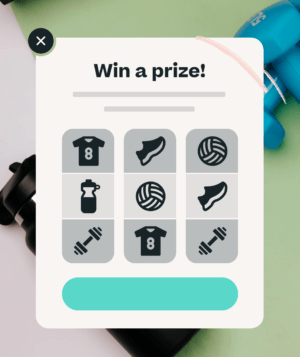 Account Signup
Encouraging people to sign up for an account on your website can be another way to capture email addresses. On the RGE site, people can sign up for an account to collect their favorite emails and share those with their team for email inspiration, to improve their development skills, and peek behind the email curtains of code.
Plus, when someone signs up for a Really Good Emails account, they're opting into the twice-a-week newsletter filled with random song lyrics, spam-kus, and email inspiration backed by science (or inspiration that can help their team create the very best emails).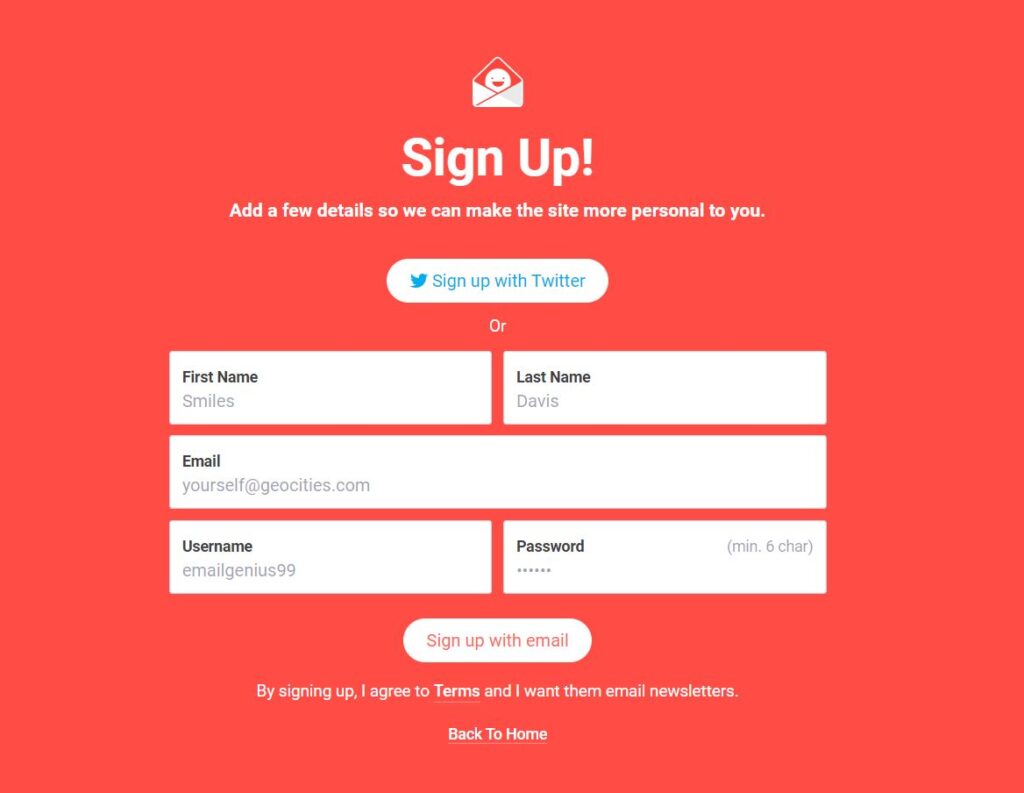 We've included a link to our terms on the account signup page on how we protect people's information and how we unspam their inboxes. If you combine an account signup with a newsletter signup and you're clear about the terms, this can be a good recipe for growing your email list and continuing to nurture relationships with your audience through transparency from the start. Plus, the added benefit of unlocking more features to make their website experience even more enjoyable makes it worthwhile and ultimately worth it for those who are repeat visitors to the site.
If you're a retailer, you can wait until after someone has completed a purchase to encourage them to sign up for an account so you're able to take the next step in the relationship, maybe offering them 10% off their next order or double the loyalty points on today's purchase. It's not recommended to require account sign-ups to complete purchases since gatekeeping the checkout experience will only result in a lower overall conversion rate. Get the sale first, then encourage account sign-ups for a stronger relationship!
Email is Relationship Designed
Remember to build relationships, not lists. Whether you're designing an email signup pop-up, partnering with a company to cross-promote, or offering a downloadable resource, the intention behind the strategy comes back to serving your audience.
If you make those interactions less transactional and more relational, you can create long-lasting relationships that continue to grow and progress as you and your company evolve.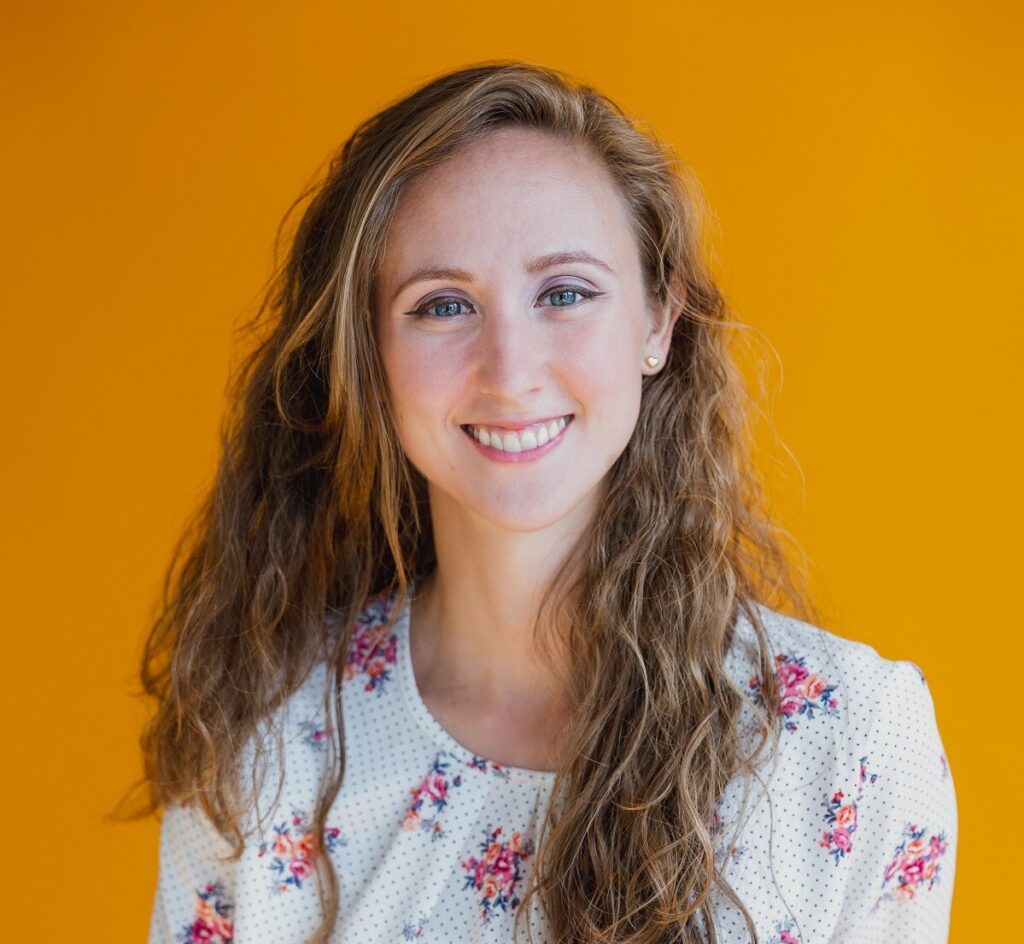 Kelly Lamano
Content Marketer @ Really Good Emails
Creative storyteller, pun enthusiast.