First, the third-party cookie began to crumble, destroying a trail of much-needed customer behavior data in its path.
Next, Apple continued to stir things up with iOS 14+'s App Tracking Transparency.
Mix the two privacy-first measures together and what do you have?
Not a recipe for data disaster, according to the DataSix team at MuteSix.
While Google won't officially phase out third-party cookies in the Chrome browser until 2023 (having delayed it as a courtesy to marketers by two years), other browsers like Safari and Firefox have implemented some degree of blocking against third-party tracking cookies since 2019. However, since Google Chrome is the largest slice of the internet browser pie–accounting for a whopping 69% of the global market share–its shift will be more consequential for brands, though the magnitude remains to be seen.
The panic, on the other hand? With 41% of marketers fearing they won't be able to track the "right data," and 44% preparing to bump their advertising spend by 5%-25% just to maintain the status quo, it's safe to say, it's real.
But that doesn't mean it's necessary.
Before the sun sets on third-party cookies and rises in the so-called "cookiepocolypse," MuteSix's DataSix team has a few data points to share when it comes to navigating a cookie-less world where first-party data will soon be every brand's (bigger, brighter) North Star.
But First: What is First-Party Data?
First-party data is that which is collected directly from a company's marketing initiatives both on-site and off. It's the valuable data willingly provided by shoppers, which may include preference center data, purchase intentions, and personal context, all shaping how the consumer wants the brand to recognize them.
Whenever a visitor lands on a brand's website, browses its products, opts into SMS messaging, or fills out a survey, that first-party data can be collected (read: coveted) by the business to help personalize marketing efforts.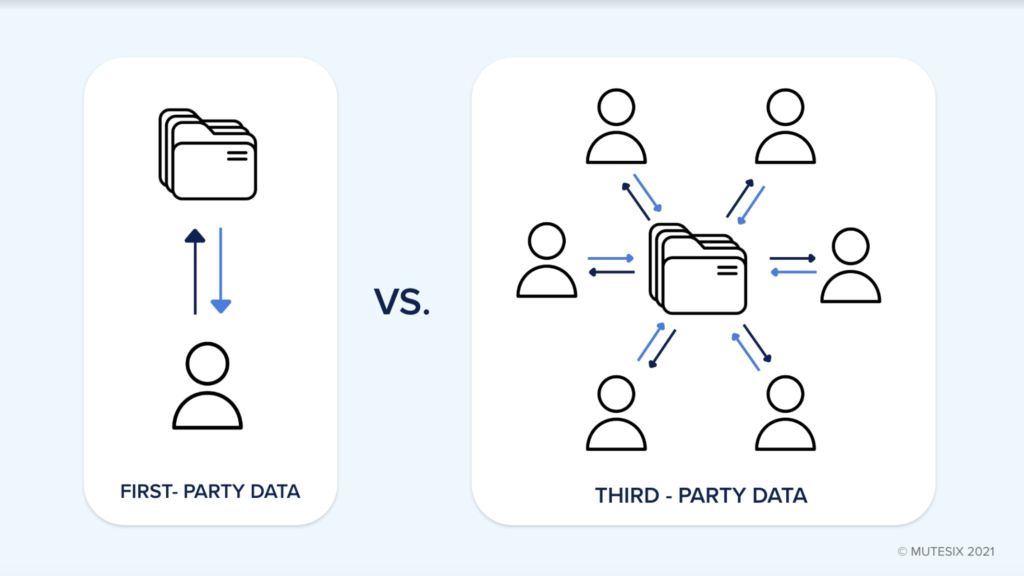 Third-party data, on the other hand, is compiled from an alternate data source outside of a brand's direct marketing initiatives, including data sourced from cookie-based tracking on internet browsers.
Third-party data is collected, aggregated, and sold to publishers' advertising partners to help them build effective advertising and retargeting strategies. This type of hyper-targeted, automated advertising fueled by cookie-based data is so powerful for brands that it's estimated to account for 90% of digital media today.
However, despite the heavy dependency on such cross-site tracking data, the verdict's still out on how effective it actually is, considering it's not collected from the customers themselves and it's available to not just your brand, but your competitors, too.
Why First-Party Data is First-Rate Data
Since it's proactively provided by the shopper, first-party data is considered the most reliable, most relevant, and most robust data out there. It's also the most resilient, as only one particular brand owns it, protecting it from their competitors as well as the increasingly tight privacy restrictions increasingly threatening third-party data.
The best part? It's basically free money in a brand's pocket. The more data brands gather from their customers, the more they can extract key insights from it, deepen engagement with their most valuable audiences, and increase ROI across all their marketing efforts–all the way from the top-of-the-funnel down.
Scale First-Party Data Without Fail
First-party data unlocks a world of invaluable, essentially bulletproof data for brands to leverage in order to learn more about their shoppers and thus inform their marketing decision-making.
For one, site analytics enables brands to optimize the on-site user experience for both current and prospective customers to ensure an optimal shopping journey that ultimately fuels sales and growth.
What's more, customer analytics provide brands with a wealth of data to inform both retention and acquisition marketing decisions. Lifetime Value (the net profit contributed to the whole future relationship with a customer) and Retention Rates (how many customers are continuing to engage with your brand or make repeat purchases) are invaluable, as they allow marketers to better segment customer cohorts to inform when, where, and how to put the most effective creative in front of audiences.
In other words, by learning about shoppers based on insights provided directly by them, brands can personalize the content they show to any particular one, making the shopping journey a seamless one for the consumer and a revenue-generating one for the brand.
Additionally, first-party data allows brands to predict future patterns with a high degree of confidence. By studying past purchasers' preferences and their purchases, these analytics can shed light on which advertising tactics are most effective when it comes to acquiring high-value customers with the potential to truly tip the scales.
Tackling the Loss of Third-Party Data Headfirst
With Google's decision to depreciate cookie-based tracking technologies looming on the not-so-distant horizon, it's more important than ever that brands get ahead of it by future-proofing both their tracking and measurement approaches.
Before the Google Chrome cookie crumbles, brands should focus on obtaining more valuable first-party data on current customers and prospective customers by enhancing their data collection practices through good ol' customer-relationship-building measures like newsletters, surveys, and consumer feedback.
Another smart tactic is to prioritize on-site Conversion Rate Optimization to ensure a seamless on-site shopping and purchasing experience. From a marketing perspective, this means brands should slice and dice through their first-party data to better understand their customer cohorts, which will inform their contextual ad targeting at the acquisition point in the funnel.
With less granular cookie-based tracking available to marketers, it is also important to rethink and recalibrate KPIs to determine the success of media investment relative to business objectives. To do this, the DataSix team suggests keeping a close eye on Customer Lifetime Value and Retention Rates.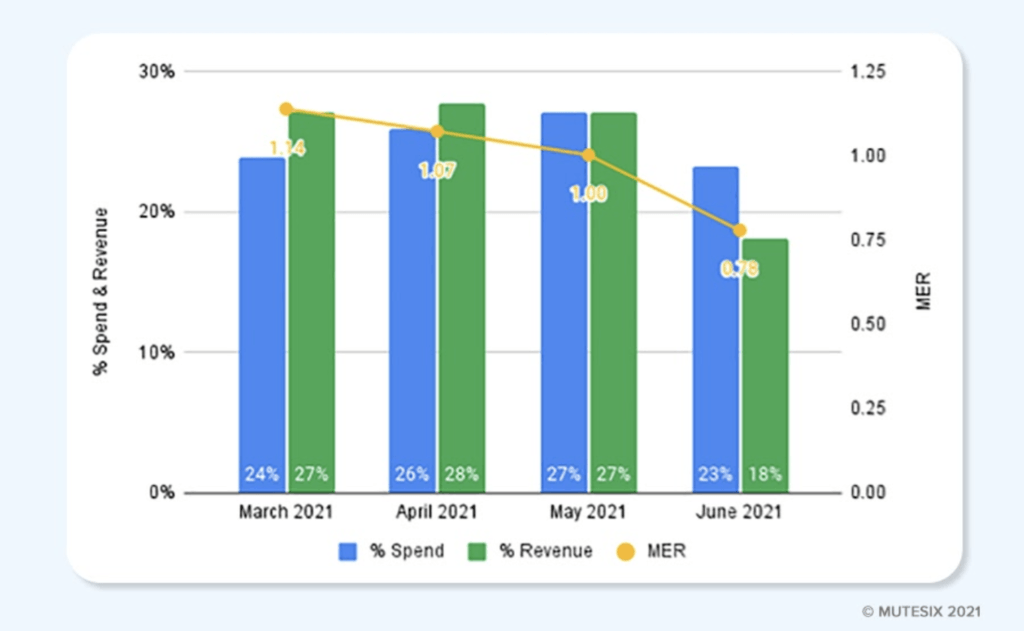 Moving away from more granular KPIs like ROAS or CPA and moving toward more macro-level KPIs like Marketing Efficiency Ratio (MER), which is calculated by the Total Revenue / Total Media Spend, is also a smart place to start. Brands can also explore more robust measurement frameworks like Media Mix Modeling (MMM) or Geo-Match Incrementality Testing to better understand the impact of their marketing efforts on driving purchases and maximizing revenue.
A Final Word: First-Party Data Is Here to Stay & Meant to Scale
If you're thinking the "cookiepocolypse" is overcast with doom and gloom for e-commerce brands, rest assured the future is bright with that first-party data North Star directing your marketing efforts.
So, with only a one-year supply of cookies left to satisfy brands' cross-site tracking appetites, there's no better time than now to double down on collecting, dissecting, and scaling your first-party data for success.
With no price tag attached to it and infinite revenue-generating potential, it's worth its weight in gold.
Consider us sold.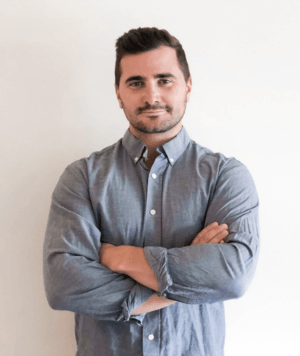 Gary Stentz, Jr.
Gary Stentz, Jr. is the Head of Marketing Science – DataSix at MuteSix. In this role, he analyzes data to the nth degree to help navigate the often challenging world of performance marketing and solve complex business and marketing situations.