The holidays are coming up fast and that means you'll have some extra time to listen to podcasts while traveling. We've scoured the internet to find the most highly recommended and relevant podcasts to help you succeed in the e-commerce arena. Below are ten of our favorite e-commerce podcasts and episodes to help you put the finishing touches on your BFCM strategy.
eCommerce Fastlane was created as a way to foster a community between Shopify owners while keeping them informed and successful. Founder, Steve Hutt, gives advice based on personal success from his time working in e-commerce. Shop owners get to hear techniques for building and scaling their businesses with various apps and platforms. No matter where you are on your e-commerce journey there is something for you and it doesn't hurt that Steve is on Shopify Plus' Merchant Success Team. A recently featured blog article gives you 26 tasks to prepare for BFCM, from early research to turning first-time visitors into lifelong customers.

Shopify Masters is just what the title claims to be, a Shopify podcast brought to you by the experts. It's the official Shopify podcast, hosted by Felix Thea. Brought to you weekly, Felix covers a wide array of topics about how merchants can be successful through all phases of building and running an e-commerce store. In this episode Felix talks with Quan Nguyen of 100 Percent Pure, a $40 million Shopify Plus business, on how they gear up for BFCM.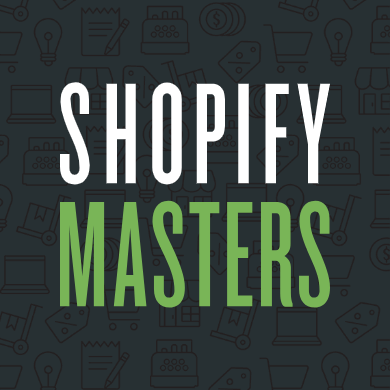 The unofficial Shopify podcast, hosted by Kurt Elster, is another great resource for learning how to grow your online business. He covers e-commerce from all angles. Listen to Episode 203, "Black Friday Advertising: Preparing Your Facebook Ads for #BFCM." It helps guide you through Facebook Ad strategies for before, during, and after Black Friday that won't break the bank.

Steven Chou hosts this personable podcast, incorporating his own experience starting an online business so his wife could quit her day job. Their success has led him to help other entrepreneurs who want to better their situations. He brings in small business leaders who bootstrapped their own companies to do interviews about how they made their businesses so successful. This blog post gives a handy guide for shipping with USPS, breaking down different shipping methods by cost package specifications such as size and weight.
This podcast is broken into three volumes as it has evolved with host Terry Lin changing careers, focus, and growing his skills. Volume One is an interview style podcast with other e-commerce store owners, Volume Two adds co-host Travis Marziani and is no longer interview based. It instead shifts to their joint experiences running their stores. Volume Three is still about digital marketing and e-commerce but adds in a discussion of software. Episode 157: The Ultimate Checklist for Setting Up an Online Store is the first of a two part series. Part One covers more of the back end of setup while Part Two is about basic marketing tools and plugins.
Episode 59 "Effective Abandoned Cart Campaigns with Jordan Gal," is one of our favorite episodes because it focuses on abandoned cart campaigns. Here at Justuno, we can't stop preaching the importance of combating cart abandonment. Jordan's app allows you to customize your Shopify checkout page and streamline your process to increase conversions.
The Empowered Marketer is an interview style podcast with the goal of helping B2C businesses with actionable strategies to grow your business. During this episode host, Cara Hogan, interviews editor in chief of the Shopify Plus blog, Aaron Orendorff. Aaron gives his insights on the landscape of e-commerce right now and what companies should be focusing on, upcoming trends, and what traditional materials are still cash cows.
eCommerceFuel is a private community of 7-figure plus store owners that requires an application to join. With only about 1,000 store owners and professionals in the community, you know that the bar is set pretty high with regards to member quality. The podcast is focused on tips and strategies for six and seven figure store owners. This episode focuses on how to make BFCM your best sales day of the year with frank discussions between host Andrew Youderian and Bill D'Alessandro of RebelCEO.com.
MuteSix's Spend $10K a Day Podcast is here to help you grow your business through profitable campaigns on Facebook and Google advertising platforms. An added bonus is the early access to beta programs because of their relations with both companies. Episode 3: Facebook Lead Ads for Ecommerce give a recap on ways companies can leverage Facebook lead ads.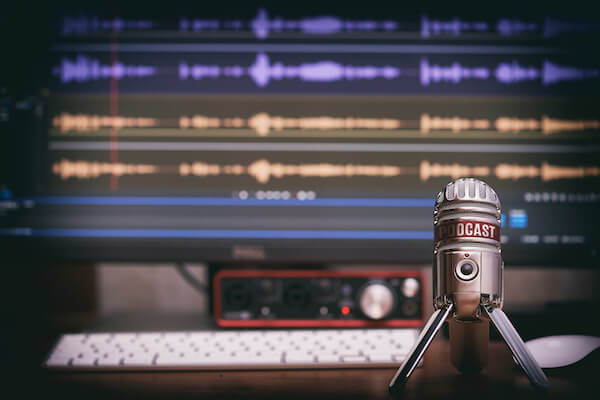 Hosts Austin Brawner and Andrew Foxwell bring you this weekly podcast that prides itself on transparency while discussing what has worked for them in the e-commerce space. In episode 165: How Kim Kardashian West Helped LuMee Create Massive Growth – Jeremy Horowitz of Lumee talks about what his timeline and strategy for tackling BFCM are as well as what email strategies have been successful for Lumee. One of the topics he covers is what pages you should be placing pop-ups on to increase your sales, amongst many other topics, plus they use Justuno to do it!.
Closing Thoughts
Hopefully listening to a few of these episodes will help inspire you with regard to BFCM planning or your year-round marketing strategy. Listening to podcasts is a great way to stay up to date on e-commerce strategies and continue to learn and grow from the experts. We know what we'll be listening to on our holiday travels!