2022 JU wrapped is here!
Last year we launched a new pre-built template library featuring designs for every occasion and strategy. From holiday or seasonal designs to specific strategies from our partners, our library has it all!
There are hundreds of designs to choose from that you can use as is to go live in under two minutes or tweak them a bit to fit your brand style. Not to mention they have best practices already set up for rules and target audiences to maximize efficiency for you as well! Template downloads made up more than a quarter of the 83,966 promotions launched by Justuno users in 2022!
Let's check out the top designs from the library!
*Links below will take you to our template library, and you'll be prompted to log in to your account. If you're not a Justuno user, just sign up for a free trial!
1. Postscript: Email + SMS Capture – Desktop
This two-step lead capture from our friends over at Postscript is perfect for building your email and SMS databases at the same time. With SMS compliance and best practices already built in, this is the perfect option for brands looking to add SMS opt-ins to their onsite experience. As one of the first partner designs to be available in the library, it's no surprise it took the top spot with nearly 600 downloads this year.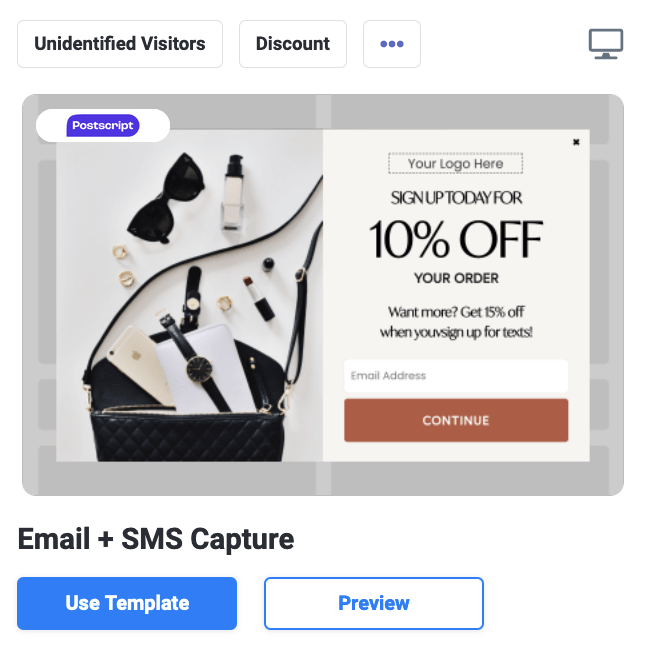 2. Basic Spin to Win – Desktop
Spin-to-wins are the most popular gamification option we offer, which is no surprise, considering they average a 13% opt-in rate for our users! But building them out can take more time than some brands want to invest, which is why this template is the second most popular (only a few downloads behind #1)–all you have to do is set your prizes and the winning offer to go live!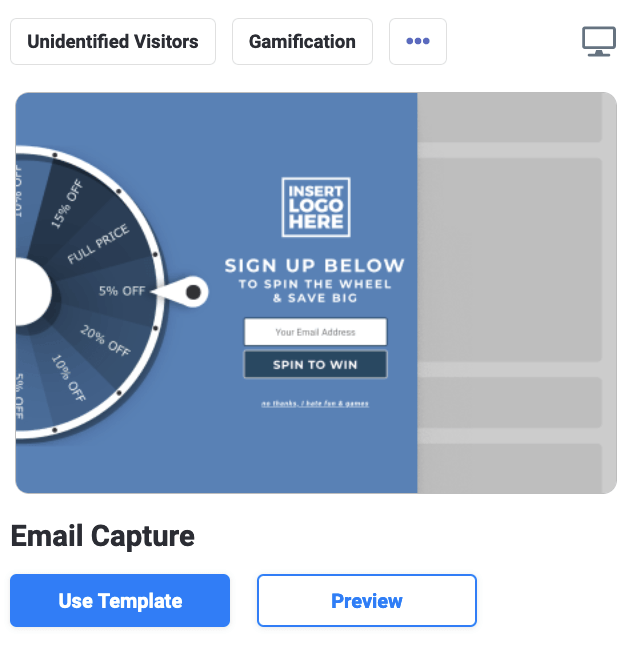 3. Gatsby: Email + Social Media Handle Capture
While most people think of lead captures as either email or SMS—there are a lot more options for list building, including Instagram and TikTok handles! Combining emails with one or both of these fields empowers brands to identify customers with the potential to become ambassadors or affiliates. Link up this template with our partner Gatsby for a seamless and automated experience.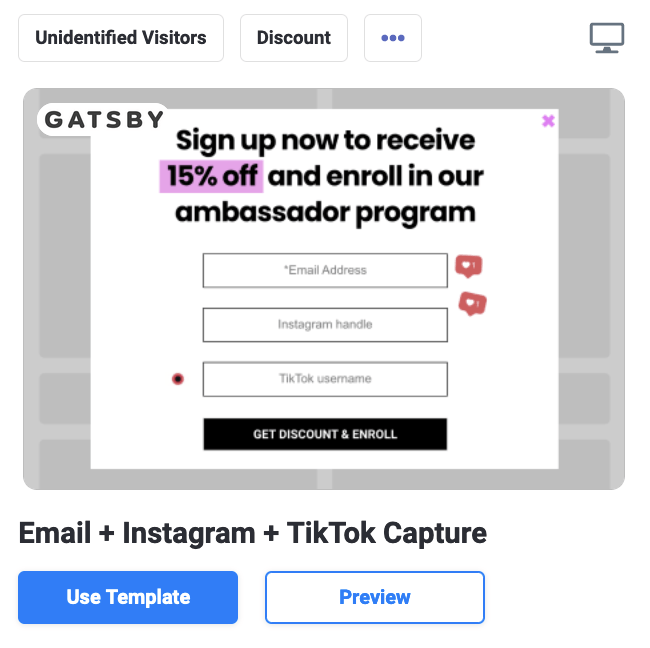 4. Black Friday Lead Capture
We don't usually advocate for lead captures during BFCM, but for some brands, it's a winner! This design could be used during the big holiday weekend or in the weeks leading up to it to collect new subscribers using early/VIP access to your biggest Q4 deals.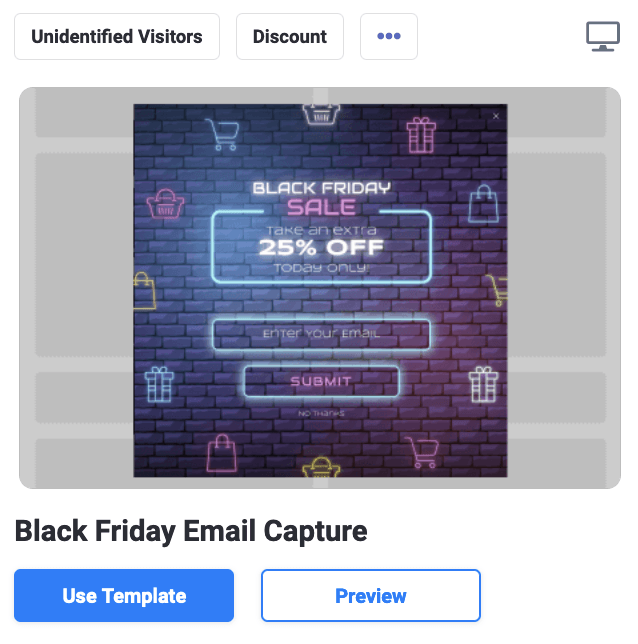 5. Black Friday Banner
Banners are one of our most popular pop-ups during Black Friday, and for good reason! They're perfect for sitewide information, non-interruptive, and high-converting. During BFCM 2022, banners converted nearly 15% of visitors and had the highest AOV of all the pop-up locations!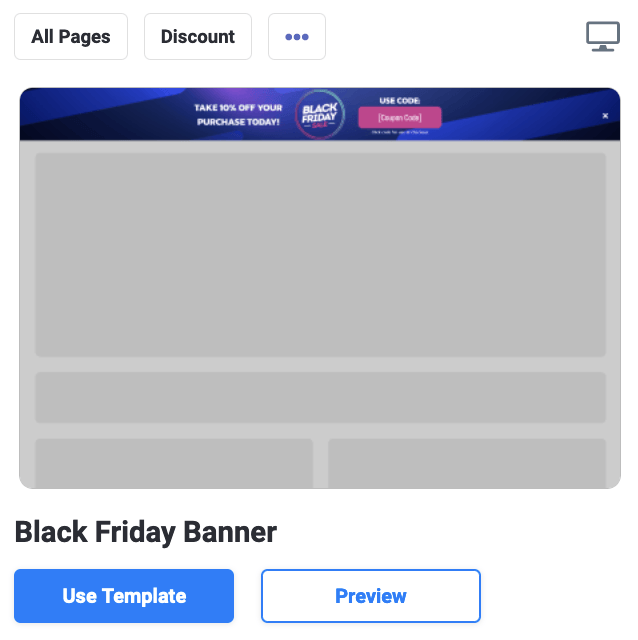 6. Left-Side Image Email Capture
The best things are sometimes the simplest. This template is a standard, clean pop-up design for email opt-ins that has design best practices for image placement and dimensions pre-built into it. Sometimes it's all in the spacing.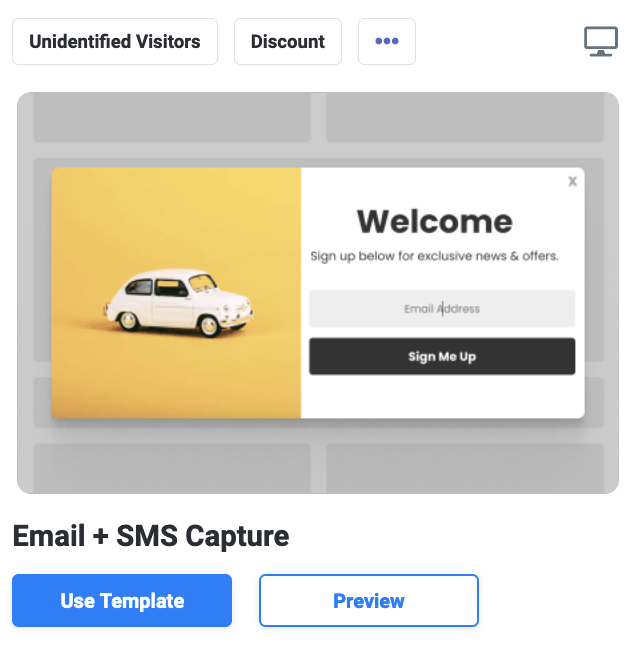 7. Postscript: Email + SMS Capture – Mobile
As the mobile version of the number one design, this is another obvious choice for brands. Utilizing our tap-to-text feature where mobile visitors just tap on the CTA to open a pre-populated message and tap again to send—growing your SMS list has never been easier!
Not to mention its clean design and SMS compliance guardrails built-in, Postscript hit another home run with this template!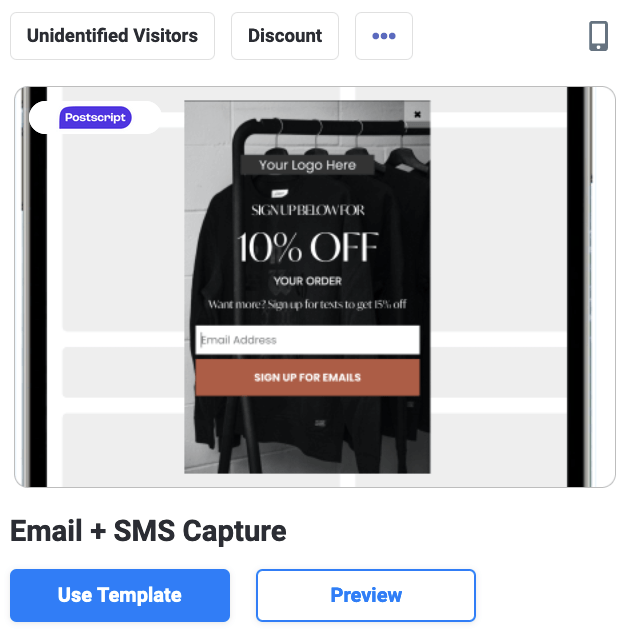 8. Andzen: Product Recommendation Cross-Sell
This template is an amazing one for brands looking to take their onsite experience to the next level but need somewhere to get started. This design is set up to fire when a visitor has added an item to their cart, spotlighting complementary products they might also like to help personalize the onsite experience and increase AOV. The best part is the CTA to add these recommendations directly to their cart for maximum engagement!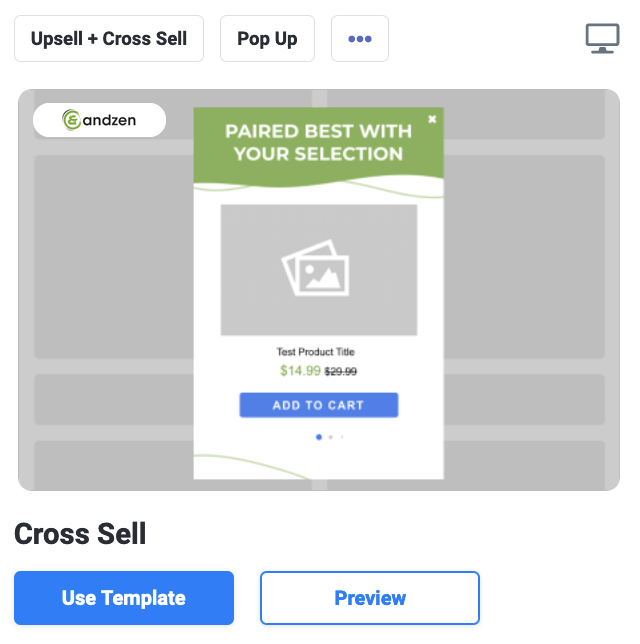 9. Fuel Made: Bundle Upsell
If you want to implement an upsell strategy but aren't sure where to start, this bundle template from Fuel Made is perfect for you. Set up to offer a discount for shoppers when they bundle two products together, this clean and thoughtful design is sure to drive sales. Not to mention it can be perfect this time of year to show this bundle option to new holiday shoppers you just acquired or are trying to clear out leftover inventory to make room for new products!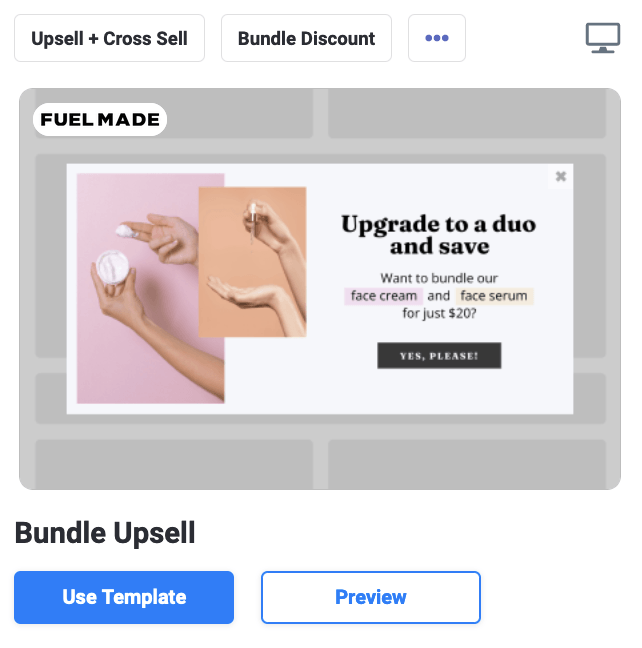 These are just a few of the most popular options available in our template library. No matter the strategy, segment, or design you're looking for, we've got something for you. If you already have a Justuno account, just log in to start exploring your options. If not, start a free 14-day trial and get access to these designs in just minutes!