Sometimes less is more. That's the golden rule we live by when creating promotional strategies with our clients.
Especially when using a new tool, it's easy to get excited about planning your strategy and go overboard with on-site promotions. But too many on-site distractions can negatively impact your customer's experience and make it increasingly difficult to allocate marketing resources efficiently.
Creating 200+ personalized experiences at once
Legacybox, a Justuno Managed Services client, is an e-commerce company that helps families get organized by digitally preserving their home movies, photos, and film. The team wanted to strategically target a variety of visitor segments, displaying unique offers and on-site experiences to each.
While this is a great way to offer an extremely personalized website experience, it also meant Legacybox.com needed to provide 200+ unique experiences at one time. A massive undertaking, to say the least, getting the unique on-site campaigns to fire as intended and not conflict during a user's session encouraged Legacybox to enlist the help of the Justuno team.
The simple solution
With so many promotions running at once, Legacybox's marketing campaigns had become large and over-complicated with clashing rule sets that led to a disjointed user experience. Simplifying its promotions was the first project Legacybox tackled with its Professional Services manager.
The Justuno team utilized a best practice involving coding a script to read UTM parameters in order to pull in a specific discount to display in a banner pop-up.
This small maneuver enabled Legacybox to display a unique discount based on which marketing channel the visitor arrived from, utilizing advanced segmentation and targeting rules to determine which site experience to fire.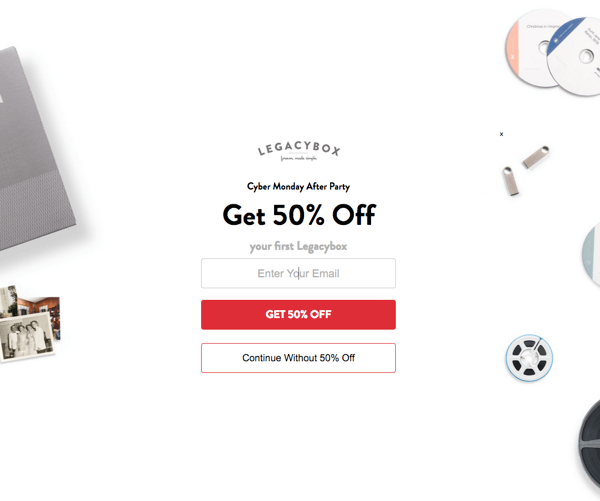 The big reveal
With help from Justuno's Managed Services team, Legacybox streamlined their account from 150+ promotions down to 20, all of which are triggered by the exact same visitor segmentation parameters.
This simplification was a huge win for the Legacybox team. Not only are the promotions easier for Legacybox to maintain, but it's also easier for the team to ensure every visitor is getting the intended experience.
On average, Justuno clients can expect a 3-5% conversion rate from promotional campaigns, however, Legacybox was able to achieve a whopping 15% average conversion rate on these UTM promotions.
Our favorite part
The main thing the Justuno Professional Services team loved about this challenge from the start was the level of extreme segmentation and personalization.
When asked about her experience with Justuno Managed Services, Jill Wilson, CMO at Legacybox said the Justuno white glove service has given them greater exposure to more in-depth and technical targeting strategies that they didn't realize were possible before.
"We've been grateful having access to professionals who live and breathe Justuno and on-site experiences."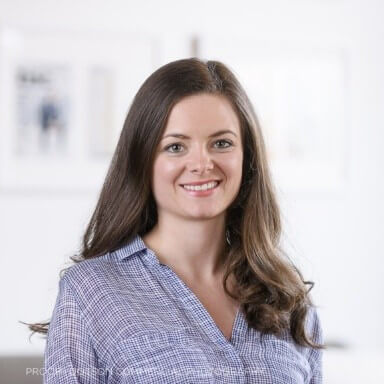 Justuno Professional Services department provides superior guidance to help you meet your brand goals, no matter how lofty they may be. Whether you need to start from scratch or migrate your strategy from a different tool, we've got you covered. Click the button below to learn more about our fully managed services plans.