As you continue planning for 2018 Black Friday and Cyber Monday (BFCM), you'll find the devil is in the details.
General best practices for your holiday marketing strategy will help you to capitalize on the holiday shopping madness. But for the professional marketer looking to make a lasting impression on potential customers, the standard best practices just aren't enough. You've got to get personal.
You've heard it all before — From start to finish, your leads need to see consistent personalized messaging across the buying journey. However, how do you actually put that into action?
At this point, you've planned your BFCM campaign and know what you should be doing, so let's take it a step further. With advanced targeting and tracking parameters, you can add a sophisticated level of personalization to your messaging strategy.
In this article, we'll cover three ways to use segmented targeting to amplify your marketing strategy for the biggest cyber sales weekend, yet.
Cross-Device Tracking
Cross-device tracking allows you to see when a user logs onto multiple devices with the same email address.
To best utilize this and further customize the user experience on your site, set up targeting rules to show messages in a certain order based on their device logins. For example, if a visitor first enters your website on a mobile device, doesn't purchase, and then returns to your website within 24 hours on a desktop, you can assume one of two scenarios:
Your mobile experience isn't as user-friendly as you think and the visitor was forced to come to the desktop version to purchase.
The visitor is in research mode and found your product via a mobile device, but is now on a desktop trying to comparison shop.
Both scenarios indicate a high purchase intent and therefore an ideal time to show a discount offer. For scenario one, the visitor will feel rewarded and be appreciative of the added discount, thus balancing the negative impact of a bad mobile experience. For scenario two, the discount offer may be enough to undercut your competitors and therefore be the better price option for the visitor.
In addition, you can opt to not show certain promotions if a visitor has only been to your website on a single device. For example, if a visitor only comes to your website via a mobile device, it may indicate they don't have access to a desktop and therefore probably making a lower value purchase. In contrast, if a visitor only comes to your site via desktop, they're most likely in an older demographic and therefore less interested in those five-inch gladiator stilettos.
More than half of consumers start researching in October or earlier, so being able to track those consumers across their devices now will help you display applicable on-site messaging throughout their journey.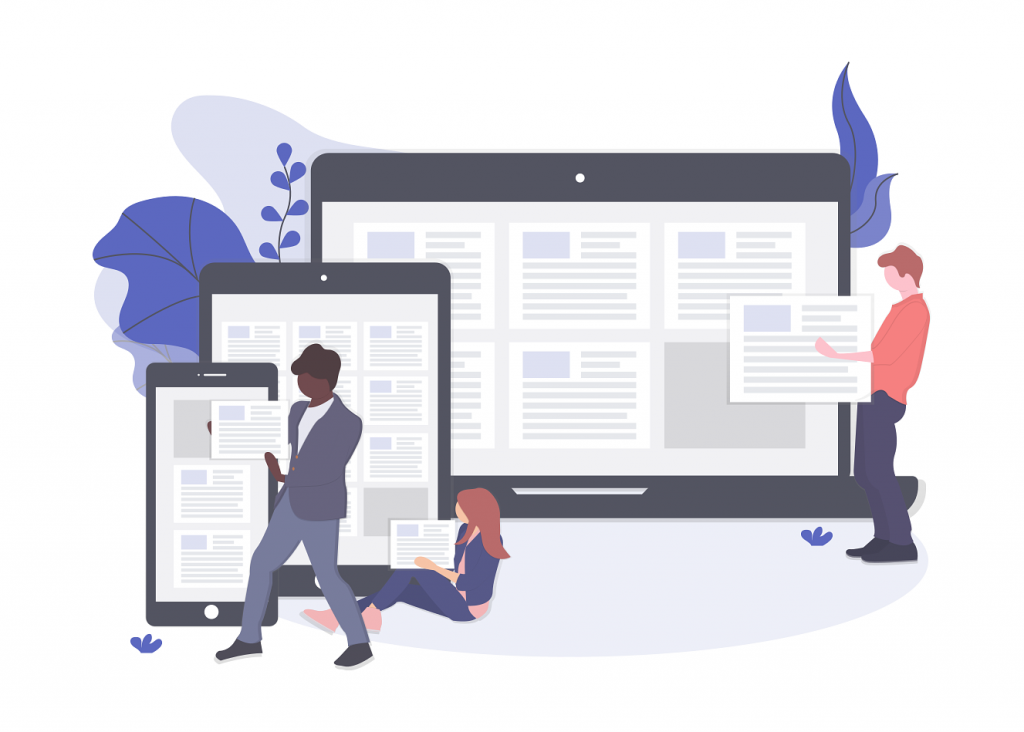 Geo-Targeting
In conjunction with your cross-device tracking, you can also utilize geo-targeting — using a visitor's location to serve them specific site messaging that is more personalized and applicable.
Snow Monkey, a vegan ice cream company, recently utilized Justuno to create pop-ups asking for visitor's zip codes along with their email addresses. This allowed them to create a geographically triggered email campaign letting customers know when the ice cream hit shelves near them. Consumers don't mind giving up more personal information if they know they're going to get something special in return.
For brick-and-mortar locations, keep shipping costs down by offering special discounts to customers who pick up in store or gift-wrapping services as bonus add-ons. According to the National Retail Federation, 50% of consumers plan to take advantage of buying online with in-store pick up this holiday season.
For non-brick-and-mortar stores, geo-targeting can still be of great use by offering free shipping in a more cost-effective manner.
Offer free or discounted shipping to visitors who are in the same state as you or you can offer guaranteed delivery by dates to those located closer to your warehouses.
The more you know about your visitors as a result of cross-device tracking and geo-targeting, the more personalized, relevant, and optimized your messaging will be.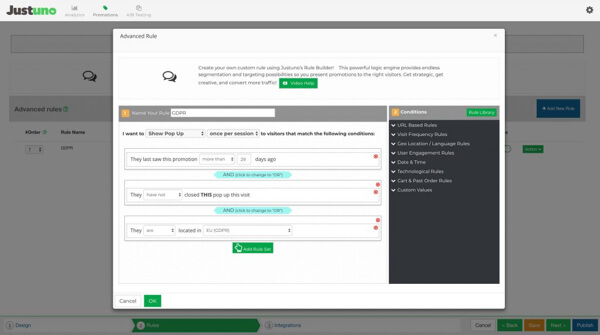 Loyalty-Tiered Promotions
If you want to take your targeting rules to the next level, target visitors based on their lifetime value to your site.
For example, Customer A has an Average Order Value (AOV) over $100. Whereas, Customer B has an AOV around $20. These two customers are very different and therefore should receive different messaging and rewards.
Customer A has a higher Customer Lifetime Value (CLV) for your company and offering a better deal to reward their loyalty is a great way to recognize and delight them.
Customer B shouldn't be ignored but should be offered a lower discount to help your bottom line. This is a twist on the idea of personalization, but it's a technique that will help your ROI.
Often, smaller retailers offer the same discount across the board, regardless of CLV because they don't have the bandwidth and/or resources to differentiate that granularly between consumers.
But for experienced marketers or those who work for larger e-commerce retailers, this should definitely be a part of your BFCM strategy and also your loyalty programs and year-round on-site promotions.
Rewarding loyal and higher-spending customers with exclusive perks will not only help to strengthen that relationship but also provide an incentive for lower spending customers to attain.
Review
You can use just one or all of these targeting suggestions not only for BFCM but also for your year-round campaigns. As you're preparing your BFCM campaigns, think about what kind of information would enable you to better serve your consumers a more relevant experience.
The level of difficulty for implementing these advanced targeting rules depends on your platform and additional marketing tech stack.
Prior to planning your campaigns, assess the level of technical skill required to implement your targeting rules and be sure that your team/platform has the resources.
Before you're scared away by additional developer time or costs, remember that the more you segment and specifically target consumers, the better returns on your marketing efforts you'll see.