During the current COVID-19 crisis, many consumers' buying patterns have become heavily altered, and, depending on your industry, sales may be lower than usual. But that doesn't mean it's time to stop marketing; it just means it's time to have an emergency plan.
If your sales are low, try out lower-cost marketing strategies that can still move the needle for your bottom line and grow your list. Focus on providing value to your customers and testing new initiatives that can position your business for success when consumer behavior normalizes.
Here are some ideas on how to pivot your already-existing marketing channels:
Marketing focus
Pivot from paid content to getting more personal
Content marketing is a great strategy at any time, but during the current crisis it can be an especially powerful way to keep your customers engaged, even when they may not be buying. This refers to the owned media created for your social media followers, blog readers, and more!
While purchase behavior is uncertain, this can be a great time to try out new methods on your owned channels, creating deeper connections with customers and bringing brand authenticity to the forefront.
Use Instagram stories to give customers a peek into WFH life for your brand's team (Brooklinen does a great job at this) or dust off that podcast idea you left behind a few months ago.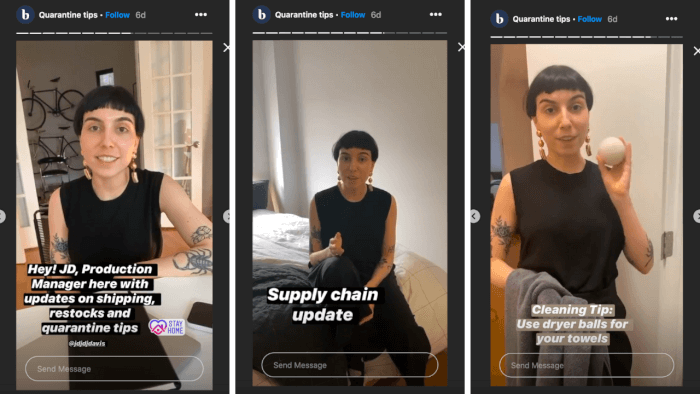 Do you want to bulk up your onsite social proof? Create a giveaway for customers to source product reviews or user-generated content (UGC) to use on product pages.
There's no end to the initiatives you can run on your owned channels, connecting with followers and focus on creating value through content rather than simply selling.
"You also have to be meaningful. This is your chance to show the emotional side of your brand, not the hard sell. Show that you understand who your audience is, what they're facing, and where you fit in that new world as a brand."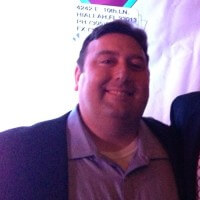 Optimize loyalty programs
The number-one driver of revenue is repeat customers and there's nothing better for encouraging multiple orders than loyalty programs. If you already have one, take a look at it–are there dormant customers in there who you can reach out to? Add in referral offers or bonus rewards for an added boost in customer acquisition while other efforts may be paused.
Loyalty programs are a top resource for your business during this time as they're full of your most engaged and loyal customers. Take this time to look at the rewards system to what can be revamped or what can be optimized for your high-value segments.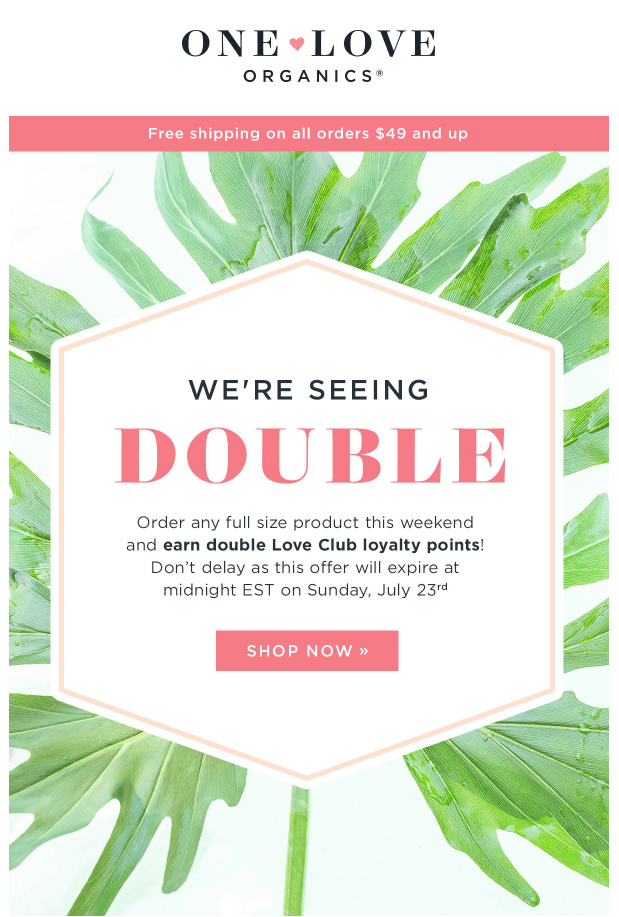 Shift into high gear with onsite messaging
With online traffic at an all-time high across the world, there has never been a better time to focus on lead capture. Don't leave your website traffic on the table! Banners and other website messaging are key for COVID-19 related information, but you can still collect emails with lead captures right now.
This helps you grow your list now to market to in the future. These don't have to include product discounts, as long as you provide your targeting audience with value! Depending on your business you could:
Offer access to a community resource.

Example: an athletic apparel company can show an offer to op-in for access to daily workouts.

Free content to download.

Example: an educational site for children can show an opt-in for resources to help with homeschool lesson plans.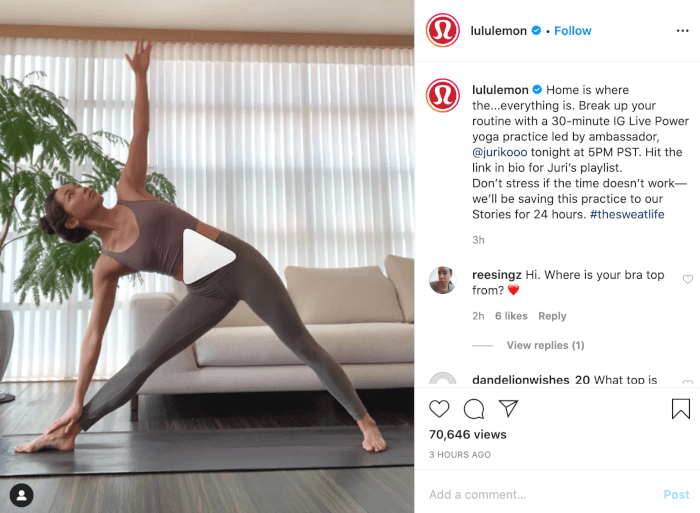 Pivot from auto-pilot to improving your customer experience
When was the last time you conducted customer interviews? Take this time to virtually interview top customers and segments to figure out how they experience your brand, what's important to them, and how you can improve.
It can be helpful to take a step back, put yourself in the customer's shoes and try to understand what makes them tick. You'll be able to make more informed marketing and business decisions, understand how to find more of these top customers and give them more of what they really want. Not to mention, this is a great way to connect on a personal level with your top customers and show them how much they mean to your brand.
First-time online seller?
If you're a small business who has never sold online before and been forced to move online, you're not alone! There are many e-commerce platforms out there ready to help with the big shift and get your SMB started off on the right foot. Check out the four major e-commerce platforms below and see which may be a fit for your business:
Conversion focus
Pre-order campaign
If you have products on your website that are planned for spring-time launches or are currently out of stock, you could run a pre-order campaign. Offer a percentage-off that works with your store's margins for those who place orders now to be filled at a later date. This generates cash flow for your business now and lets customers place orders for items they want. As long as you use clear messaging to communicate timelines for fulfillment, it's a win-win!
Pro-Tip: This also works with gift cards for items not able to be fulfilled like workout classes or restaurants that are closed. These small businesses can let customers pre-pay for items to use when they're able to re-open their doors while giving them the cash flow needed to get through this time.
Spring cleaning
With the start of April it's time for many of us to do a little spring cleaning, and why not start with excess inventory! For many businesses right now keeping inventory moving and preventing your sales cycle from becoming stagnant is a high priority. Flash sales or bundles can be powerful convertors for consumers who are looking to shop right now especially in industries who are experiencing a surge of demand: home workouts, puzzles, cooking, etc.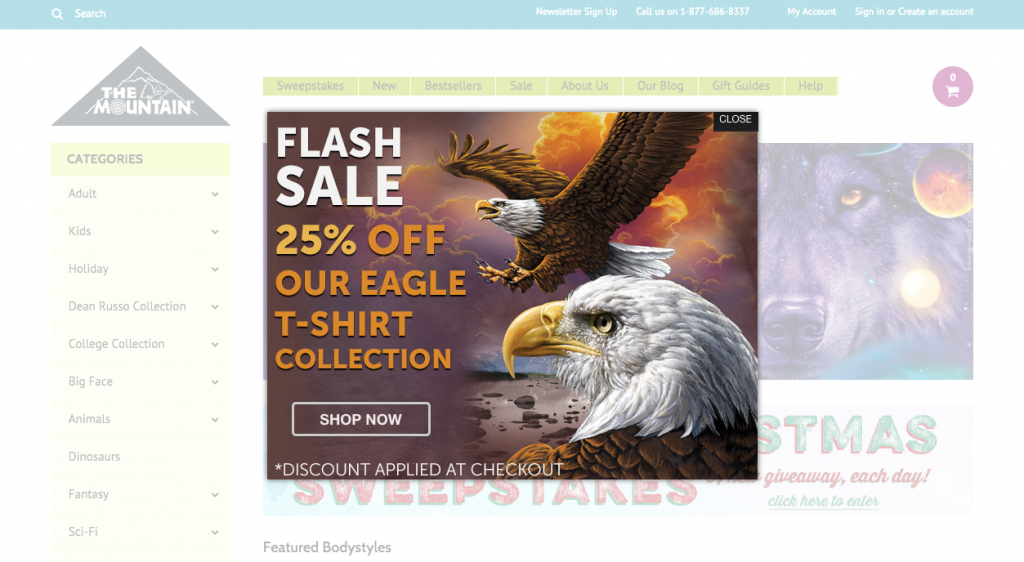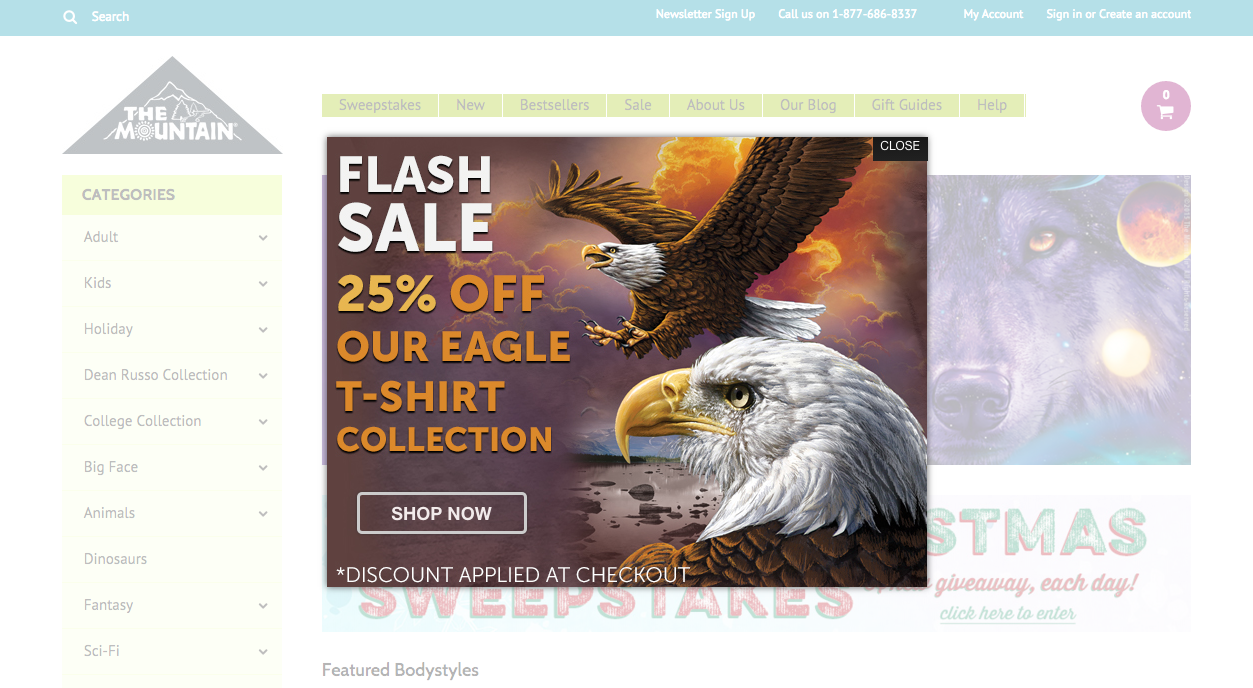 Buy now, save later
Another tactic for generating sales now and ensuring repeat business later would be to offer shoppers buying regular-priced items now with a substantial discount on their next order. For those struggling with current cash flow issues, this is a great strategy for mitigating the impact to your bottom line. Give your customers an opportunity to support you now, while giving you a chance to return the favor later on.
Communication is key
Navigating this COVID-19 crisis is tough and it can feel wrong to be marketing or selling at a time like this. That's why it's important to be transparent and sincere with your messaging, don't rely on quick gimmicks but rather on connecting with and solidifying your customer base. Loyal customers don't want to see their favorite brands go and many shoppers are looking for ways to support small businesses during this time.
Take advantage of this time to slow down, re-think some of your marketing strategies, and try some new tactics out–you never know what you'll learn!