Inventory management requires constant attention and is incredibly important to your business's success. Yet, even the most successful e-commerce stores still run into problems every year getting lower-demand products off of their shelves. Following this simple guide, you will be armed with the tools you need to sell excess inventory during those slower months.
Down time for sales often occurs in the early months of the year, as well as at the end of seasons when new products come into demand. Rather than clinging onto these items in hope that someone will suddenly purchase them, it's best to find ways to clear your stock as quickly as possible.
Here are a few things to keep in mind when discussing slow-moving and excess inventory:
Cash Flow is the life-blood of your business. Selling an item at a very low-profit margin or even at a loss is better than it taking up shelf space.
Inventory should usually be sold within 90-120 days. If items haven't moved in this amount of time, it's time to get rid of them.
Holding on to old and excess inventory is costing you. Whether it's the opportunity cost of not being able to bring in fresh inventory or the cost to rent shelf or warehouse space, you're paying for that dust collecting inventory. This applies for drop shipping e-commerce businesses as well.
The problem of slow-moving and excess inventory happens to every retailer. Even if you heavily research your market and accurately forecast sales, nothing ever goes exactly as planned. So don't stress.
Here are 14 ways to turn slow-moving and excess inventory into cash.
Have a sale
The most obvious way to clear out inventory is to discount old and excess stock. In order to create demand for these products, you'll need to heavily discount your items. Consider offering discounts between 35-70%. Yes, this seems like a lot and you may end up selling it at cost (or even a loss), but these products need to go! That way, you can look forward to future months and leave old and excess stock in the past. Effectively notify your shoppers of your sales with e-commerce promotions.
While sales are a great way to drive shoppers to purchase, it's important to keep the frequency of sales in mind. If you have too many sales throughout the year, they may lose their appeal and effectiveness. Here are a few types of sales to focus on:
1. Clearance sale
This is an opportunity to flush out any stock that hasn't sold in the past 3-6 months. Reach out to your shoppers via email and social. If you have data on a shopper's sizes or product preferences, this could be the perfect time to hit them with personalized emails. If you can send me an email featuring size 10.5 sandals that are currently on sale, I'm going to be much more inclined to purchase.
Another thing to consider is to have a clearance section accessible to shoppers at all times. This way, bargain hunters can check up on deals and you can post old inventory whenever you feel it's time to clear the shelf space.
2. Flash sale
Urgency and FOMO (the fear of missing out) have a serious psychological effect on consumers, which makes flash sales a slam dunk way to convert some sales. Be sure to notify your shoppers of a limited time sale. It's important to build anticipation, so send out emails a few days before along with reminders. Notify shoppers via social media and set up an on-site promotion to create urgency on your site. Here's everything you need to know about running a successful flash sale!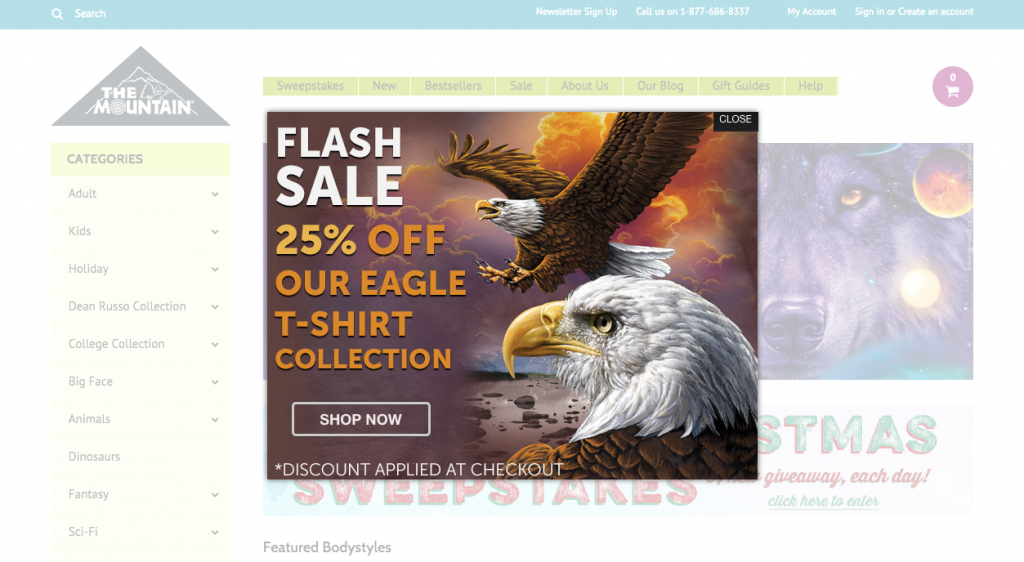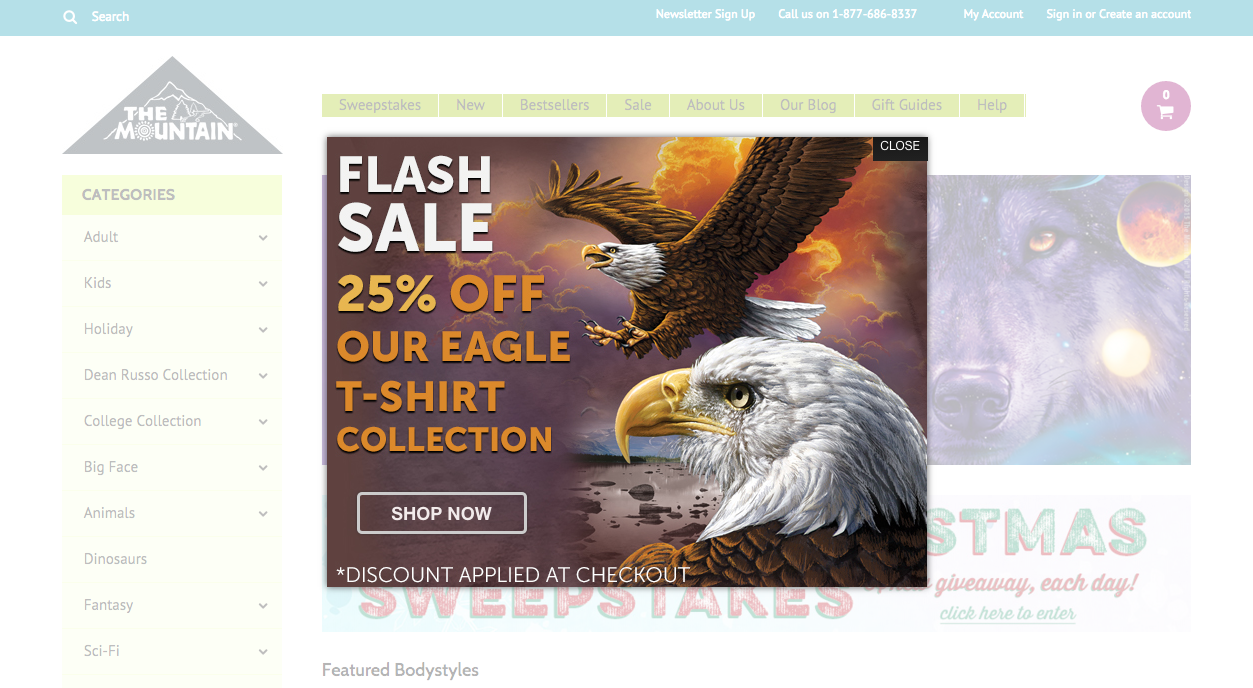 3. Specific item sale
Sometimes a lack of focus with sales can be its very downfall. If you find that your sales aren't yielding the results you've anticipated, try narrowing the focus. Put on a sale that is aimed at a particular type of shopper, product, or need. PLNDR almost exclusively runs sales, which means they have it down to a science. Check out this marketing email that showcases a sale on joggers, a trendy pant style for 2016.
4. Seasonal sales
A change in the season may mean that your product line is changing as well. This is a great time to market towards the bargain hunters who are actively looking for deals and to make room for seasonal stock on your site. Okabashi used a pop-up promotion to notify shoppers of their 40% discount after-Christmas sale. There's also another gift-giving holiday on the horizon, with Valentine's Day coming up in February. Start your marketing campaigns early for some quick wins.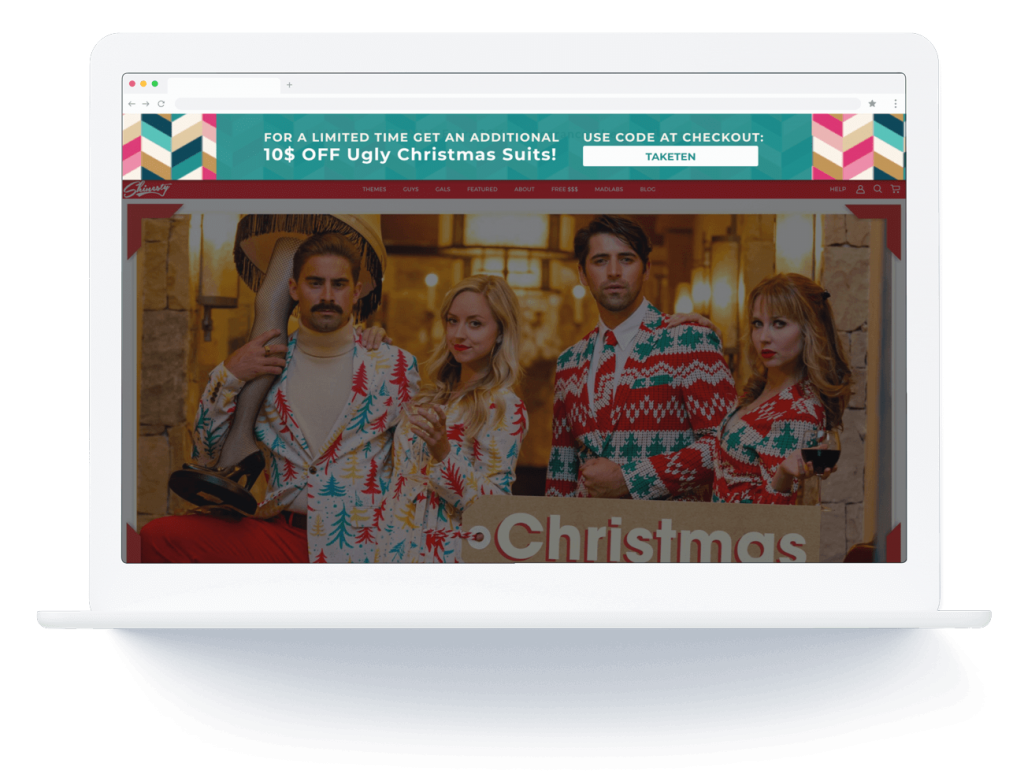 Remarket and reposition
Products may not be selling because of how they have been marketed. Sometimes you just need to freshen up the product marketing to get these items to sell. Take a look at some quick changes you can make.
5. Take new product photos
Product photography is incredibly important and can also be quite difficult to get right every time. Give your products a fresh look with newer, more attractive photos. Make sure the images are high quality, show the item from multiple angles, and maybe throw in a lifestyle shot to play on emotion. Don't have time to master photography? Check out Pixc, a simple solution for product photography!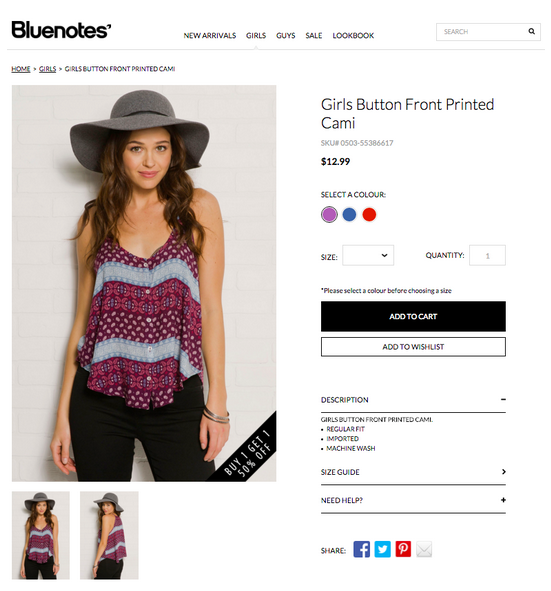 6. Place items in new places on-site
Ever consider that products aren't selling because of the category or location on your site? This could be the case. Visibility and accessibility improvements could help you move stale inventory. Whether this is creating a new landing page or moving items to different categories/sections of your site, a change of scenery could help these items sell. Make your site as navigable as possible so shoppers are more inclined to explore.
7. Use new keywords in product title and description
Writing product descriptions that not only evoke a need to purchase but are also sound for SEO is a tough task to manage. If a product isn't selling very well after a couple of months, it's time to give copywriting another go. Shopify provides some excellent tips for crafting excellent product copy that will drive sales.
If all else fails, then do your best J. Peterman impression.
Bundle products
Next to discounting, bundling is the most popular pricing method used by retailers. Bundling is when you take a group of products and sell them as a bundle for a slightly lower price than if they were sold separately. While you are discounting inventory, this allows you to maintain your margins and profit on a sale.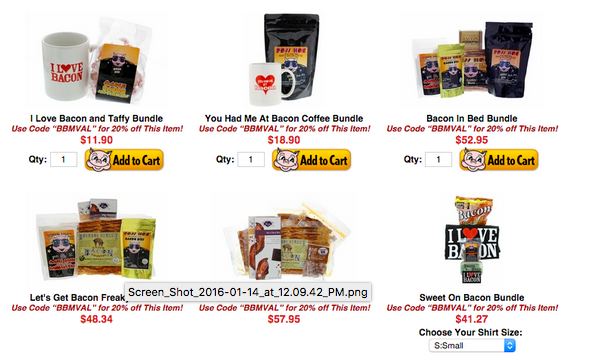 8. Bundle fast-moving products with slow-moving products
A common tactic for making slow-moving inventory look more attractive is by bundling it with items in high demand. Shoppers who are interested in purchasing a top-selling item will view a bundle as a bargain and are more inclined to go for the deal. Also, consider pairing high margin items with low margin items so you can attach a more enticing price to the bundle.
9. Bundle multiple units of the same product
If you're sitting on a bunch of excess stock, make those particular items more attractive by offering a bundle of multiple units at a discounted price. This way, every sale will be of a higher dollar amount and flush more units of stale inventory.
10. Bundle complementary products
If your slow-moving stock could act as a complement to another product, consider bundling those two items together. For example, you are selling a french press that is selling very well and a coffee blend that isn't selling well. Bundle these two products together for an attractive package deal!
Use low-cost items as incentives
If you find that an item is very difficult to sell, then try using it as an incentive for your shoppers to take action. Small incentives can be very powerful when it comes to driving the desired results.
11. Drive email capture with products
One of your major goals with converting traffic should be collecting an email address. Email converts at a 4X higher rate than other traffic sources, making it your most effective for driving sales.
Present an offer for a gift with purchase to shoppers on your site. "Subscribe to our newsletter and receive a free pair of socks with your purchase!" This is not only an incentive to subscribe to emails, but also an incentive to purchase. Build your email list and flush your excess inventory with this simple promotion. Need an email capture solution? Look no further than Justuno's email pop-ups, exit pop-ups, and sign up bars.
Start building your list with Justuno today!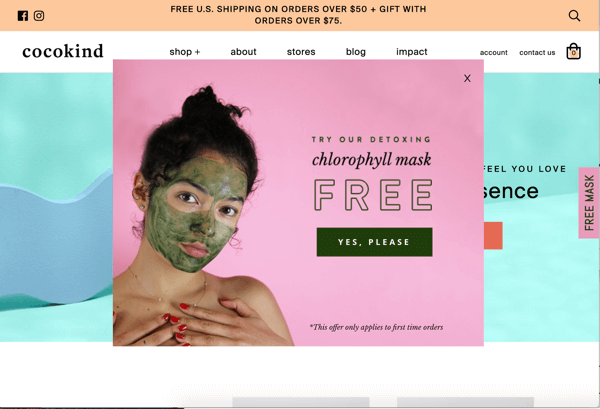 12. Use products as an incentive to increase order size
Another option is to incentivize shoppers to increase their order size. Threshold offers like "Spend $75 or more and receive a free water bottle!" can help you get more out of each sale while also getting rid of those old water bottles that are sitting there collecting dust.
If all else fails…
Here are a few options for when you've tried everything else.
13. Donate to receive tax deductions
Let's face it if you can't find a way to sell old inventory, then donating it may be your best option. There are plenty of organizations that are willing to accept donations- and your business can benefit from helping others. Here's a great post on how to cut your taxes with excess inventory.
14. Contact suppliers to see if returns or exchanges are possible
While this is a shot in the dark, asking suppliers if returns or exchanges are possible never hurts. There are a few points of leverage that may make your case for a return more plausible.
The product is wrong for your market
The inventory is packaged and undamaged
The supplier wants to keep you as a customer
Wrapping up
Excess and old inventory is inevitable. Although having a down month may seem like the end of the world, you're a savvy retailer who will find ways to turn your inventory into cash. The various tactics listed above should provide you with some creative ways to clear your shelf space and pile up some revenue in the process. So go get started and convert your slow-moving and excess inventory into cash!