As a marketer, getting a realistic picture of your campaigns' success starts with a tech stack that integrates seamlessly. That's why Justuno works hard to make sure we continue to expand our integrations portfolio and upgrade existing integrations to keep performance at its best.
Whether you want to hook up your ESP, CRM, SMS provider, or all of the above — we've got an integration for everyone. Check out the newest companies we've added to our partner list as well as the updated and deeper integrations with existing partners below.
New Integrations
Attentive
Attentive is an SMS marketing platform that empowers over 500 leading brands to interact with mobile shoppers through personalized text messaging.
By focusing on fast list growth and highly personalized content, brands who work with Attentive achieve impressive results— 30%+ click-through rates and 25x+ ROI. It's clear why text-based marketing from Attentive has quickly become a top 3 revenue channel for innovative brands.
Justuno and Attentive work together to rapidly grow your SMS subscriber base. With this integration, you can seamlessly share data between Justuno and Attentive, effortlessly capturing email marketing subscribers while driving opt-ins for your SMS subscriber lists powered by Attentive.
With Attentive, brands can quickly grow a new performance marketing channel and engage with customers in a personalized way. Learn more about how Attentive is powering rapid growth for 500+ retailers here.
We're excited to expand our partnership with Justuno, offering the benefits of a seamless integration for our shared customers.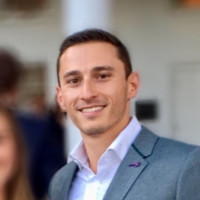 Listrak
Listrak is an ESP, CRM, and marketing automation platform designed to deliver results. With customer data at its core, Listrak extracts actionable insights from your analytics to power personalized experiences.
Listrak's omnichannel platform helps you build a 360-degree view of your customers so you can create 1:1 interactions that nurture visitors through the buying journey.
Justuno and Listrak work together to unite on, and offsite marketing efforts through lead captures, personalized messaging, and conversion optimization, so your customers have a seamless brand experience tailored to them.
List growth across all customer journey touch points is critical to our clients' success. Our proven integration with Justuno allows email addresses acquired from Justuno to automatically be sent to Listrak for advanced segmentation and superior personalization strategies.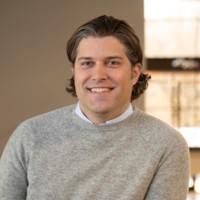 Retention Rocket
Retention Rocket is an SMS marketing provider specializing in retention marketing for e-commerce retailers.
Their platform spans multiple channels with the aim of cultivating repeat customers. Text-based marketing, on average, adds $500-$1,00/day for retailers, which makes sense since more and more shopping is taking place on mobile devices.
Justuno and Retention Rocket work together to collect phone numbers and opt visitors into text-based alerts. Once opted-in, visitors are ushered through nurturing flows like abandoned cart messages or shipping notifications to continue the customer relationships.
Learn more about how Retention Rocket has added $20 million in increased client revenue here.
The brands we work with love being able to capture both phone numbers and email addresses on the first visit using Retention Rocket's direct integration with Justuno. Combined, Justuno and Retention Rocket's tools allow brands to segment, personalize, and automate text messages to nurture new visitors into becoming loyal customers and engaged fans.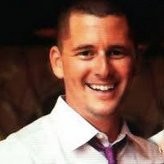 Postscript
Postscript is an enterprise-level SMS marketing solution for Shopify retailers. Users can easily create and manage their text marketing campaigns to focus on boosting sales revenue, not just clicks.
Need to correspond 1:1 with customers? Not a problem, respond directly to questions or customer support needs directly inside Postscript. Postscript's automated flows help Shopify retailers craft relevant messages that nurture shoppers through the entire customer journey.
Justuno and Postscript work together for Shopify retailers to collect phone numbers and power united onsite campaigns. Learn more about how Postscript guarantees its users 4x ROI here.
Integrations are important to our customers, which make them important to the Postscript team. Merchants like choice – they want to use their preferred tools to collect phone number subscribers. In that vein, we're very excited to officially launch this integration, which will allow Shopify merchants to integrate Postscript & Justuno with 1-click, making it easy to build targeted lists of SMS subscribers using Justuno capture technology.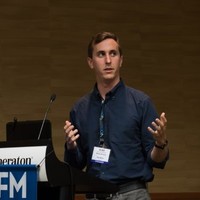 Xverify
Xverify is an intelligent verification solution for your digital marketing needs. There's nothing worse for a marketer's email database than low-quality leads or spam. Xverify instantly validates emails to improve deliverability and list health.
Xverify and Justuno work together to grow your subscriber database the right way. If you're looking for phone verification, Xverify has you covered, too.
Not all data is good data, learn more about how Xverify can make sure your data collection is intelligent and how validation is the key to successful marketing campaigns here.
Entry and exit pop forms exist on almost every retail site, but around 50% of the emails collected via these forms are invalid. Xverify's integration with Justuno helps retailers build that perfect intelligence profile by verifying one of the most critical data points, the email address.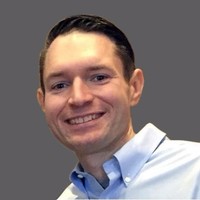 Upgraded integrations
In addition to our newest integrations, you may have noticed that a few of our pre-existing integrations have a new look and feel. That's because we updated the UI to make finding integrations easier as well as deepened our backend connections to improve performance and functionality for the following integrations:
Conversio (Now Campaign Monitor I Commerce)
Final thoughts
We understand every marketer and every website has unique preferences and needs — which means our clients use a variety of technologies ranging from heatmaps to loyalty to social proof and everywhere in between. Here at Justuno, we want to make sure your marketing campaigns run smoothly from end to end, which is why we strive to make continuous improvements based on your feedback.
Check out the rest of the integrations we offer and get started building a marketing stack that works together. Don't see your integration? Submit your suggestion to our Product Team below, and we'll add it to our list.