So, you're managing a budget and spending ad dollars on digital marketing campaigns, but how do you evaluate performance and ensure that the money you're spending on campaigns is functioning as intended within your overall marketing strategy? And, most importantly, is it a good use of the budget and will you see a return?
When spending ad dollars on marketing campaigns ROAS (Return on Ad Spend) and Performance are critical metrics to consider. It's very common to get amazing – almost unbelievable – performance metrics from a fresh marketing campaign, which sounds like a good thing. The problem is unless you are a seasoned digital marketer, you may not know how to properly evaluate whether the performance report you're looking at holds any value or not.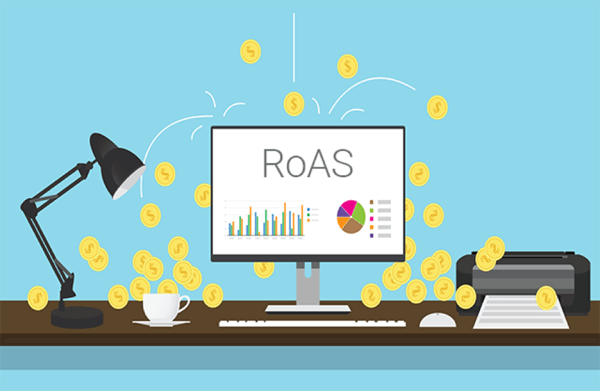 Marketing strategies and metrics
There are lots of moving parts to a successful marketing strategy like paid ads, organic website traffic, SEO efforts, email campaigns, and conversion optimization. In this article, we'll address two important metrics and strategy health indicators for your efforts: ROAS and performance. These metrics are made up of paid ad spend and your website's conversion rate. Let's break down what this means.
ROAS (Return on Ad Spend) is simply the total revenue generated by a specific marketing channel (like Facebook and Google PPC) divided by the total spend on that channel: you pay (x) and get (y). Let's look at a breakdown of what this consists of in terms of stats like cost per result. Most of the time, we define a conversion as a shopper taking a desired action like add to cart, product view, checkout initiation, or an actual purchase. But at the end of the day, the only conversion that matters when considering your ROAS is what you pay out in ad dollars and get back in revenue or lead generation.
Paid marketing campaigns
Google and Facebook are the top two paid channels in digital marketing. Within these channels, there are lots of metrics that can affect the return you get on paid ads. It's common for an ad campaign to perform great in the first month and then see a drop off in ROAS for several possible reasons.
The first and most common reason why ad campaigns don't perform is due to incompetence. A junior marketer will look at things like cost per clicks, website traffic, and overall performance. In addition to that, a senior marketer knows to look at more specific data points like time of day, day of the week, device, location, frequency, or ad feedback which can be positive or negative. Evaluating your strategy based on too few metrics will handicap your brand's ability to grow and take full advantage of the market in the long run. Digital experts are hard to come by, so make sure to do your due diligence and work with a team of seasoned digital gurus like Trellis.
The second reason why an ad campaign doesn't perform is budget. Yes, while you hear this all the time, it's partially true that Facebook and Google's algorithms are not designed to provide premium returns on small audiences with small budgets. A knowledgable marketer that's well versed in both platforms can breakdown results correctly and optimize a budget to create a winning paid ad strategy. Lastly, conversions may not be returning the way you expect them to because of other factors contributing to campaign performance. At Trellis, we use Justuno in combination with paid ads to bump clients to the next level. We drive users to our client's sites with paid ads, primarily from Facebook or Google with an intended objective. Once the user is on the site, Justuno then assists in applying various rules and implementing techniques that optimize their website and convert visitors.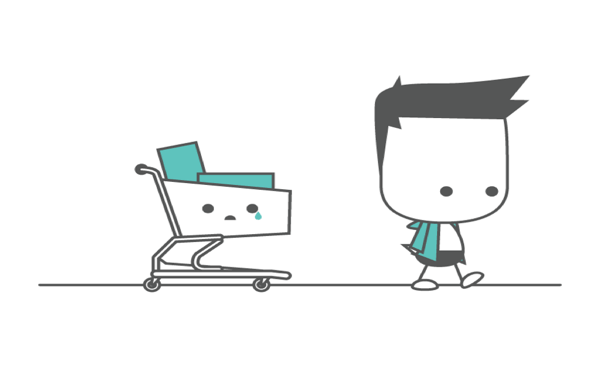 Cart abandonment
The daily struggle of cart abandonment can finally be solved using a tool like Justuno. You have to remember that online shopping is no different than a brick-and-mortar shopping experience. The biggest difference is that you don't have a sales floor associate to assist customers. I like to think of Justuno as a digital sales associate that helps push when your customers aren't completing their shopping experience. Even the best marketing campaign can't fix a bad onsite shopping experience, which is where Justuno comes in.
At Trellis we are a data-centric company. We use data to create rule-based campaigns to optimize our clients' online shopping experience. Justuno is a powerful platform, and a data-driven strategy amplifies it even more. When we are creating specific experiences like a pop-up on certain item's pages or product collection as a whole, we are doing this because the data has shown us where there are holes in the shopper's journey. This data comes from tools like Google and Facebook Analytics, showing everything from page engagement, scroll rates, button clicks, and different traffic sources. After we compile the data, we tell Justuno to write an 'if > then' type scenario to provide different shopping experiences for the shopper to drive campaign performance even higher.
Trellis has a dedicated team of marketing experts that can take you through the fundamentals of digital marketing and then fine-tune your digital strategy to suit your specific goals and needs. Marketing efforts should be synchronized across various channels, and budgets allocated by channel efficiency. With decades of experience on the Trellis side, there is no shortage of expertise and advice when it comes to optimizing your digital strategy. Rather than focusing on projections or conjecture, our analysts use real data for auditing sites and campaigns to make the best suggestions for your brand. Digital marketing methodology should be easily tracked and evaluated to build trust and grow client's businesses.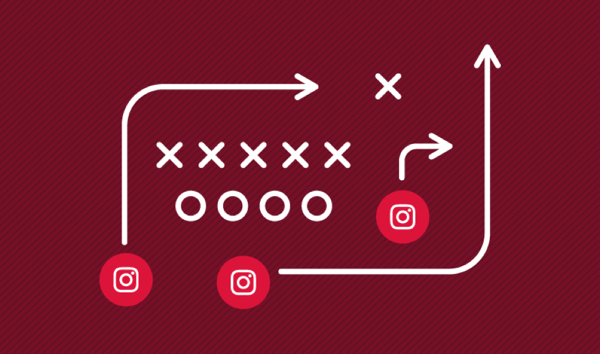 Final thoughts
Marketing campaigns can quickly lose traction after their initial launch because the shiny new factor wears off. It's critical to optimize the front end (PPC) and back end (shopping experience) to create a full circle strategy. The combination of a senior-level marketer with a full circle strategy and a tool like Justuno to optimize the customer's shopping experience makes for a winning combination. A great digital marketing strategy looks a lot like a playbook for a sports team. While specific roles are seen as more important, a team effort is necessary for a winning strategy. Real digital transformation comes from strong communication, coordinated goals, and creating expert strategies by working with industry leaders like Trellis and Justuno.