Let's talk about an elusive online unicorn, a really good sales promotion. Not all promotions are created equal, so let's take a moment to highlight some great examples to get your creative juices flowing.
Sales promotions are critical for driving your customers buying behaviors. People naturally respond to incentives, but helping your shoppers through their buying journey via the right promotional format and great design is key to driving sales. If your site is currently operating without any live promotions, you're leaving customers and their sales up for grabs!
Below are four types of sales promotions that appeal to customers in different ways so that you can find what works best in appealing to them on your site.
1. Holiday-themed promotions
Below is an example of an ungated promotion, these work extremely well when you want to offer the discount to all of your site's visitors. Since the only action you are encouraging them to take is purchasing, you can leave this ungated (meaning you aren't asking for anything in return for the discount).
Times, when you would want to extend the same offer to all traffic, would be things such as holidays or other widespread events where people have come to expect some sort of associated promotion.
Back Nine did a wonderful job with a full-screen overlay that also plays on the thematic elements of the holiday. Make sure if there are expectations surrounding a holiday (such as green for St. Patrick's Day) you seamlessly include those details in your design.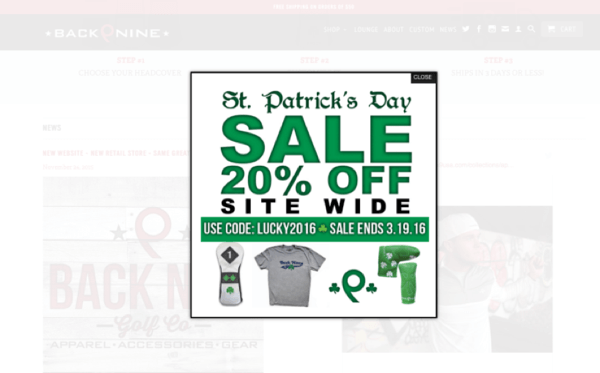 2. Countdown timer promotions
Countdown timers are a great way to instill a sense of urgency in your customers with regards to completing their purchase. The idea that the deal is only available for a limited time creates a sense of loss in their mind if they don't take advantage while they can.
As shown below, Halo Sport did a great job of creating a stellar mobile promotion. They managed to add an air of exclusivity to a simple email capture Pop-up and pulled it all together with a sleek, elegant design.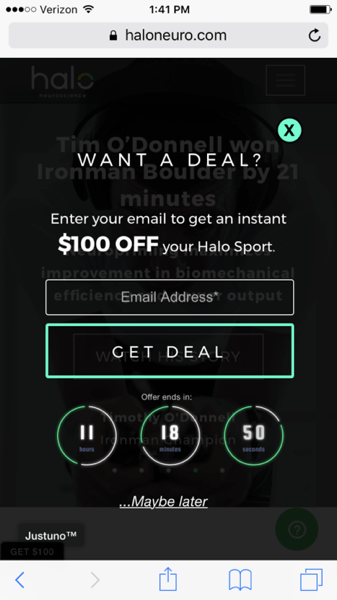 3. Spin-to-win promotions
Spin-to-win promotions are a great way to provide a thrill to your customers. This is a form of gamification which is a proven way to entice customers into taking the desired action and this format has one of the highest conversion rates of on-site marketing efforts. The varying incentives give the customer an opportunity to try their luck, thus providing a chance to engage and delight.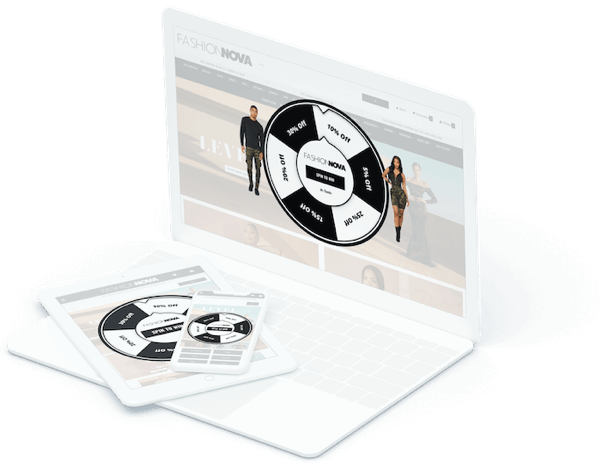 4. Quantity threshold promotions
Quantity threshold promotions are a great way to boost your sales and move product, while also providing your customers with goods they already wanted. Everyone loves a win-win!
These are promotions that are especially ideal when you have a perishable product or your inventory may soon become outdated. The changing seasons or short shelf life of a trend are two examples of why one might want to quickly move a high volume of product.
Advertising as a quantity threshold promotion, as opposed to a lower per-unit price, is simply taking a psychological approach to your marketing, the "more bang for your buck" mentality can be a powerful motivator.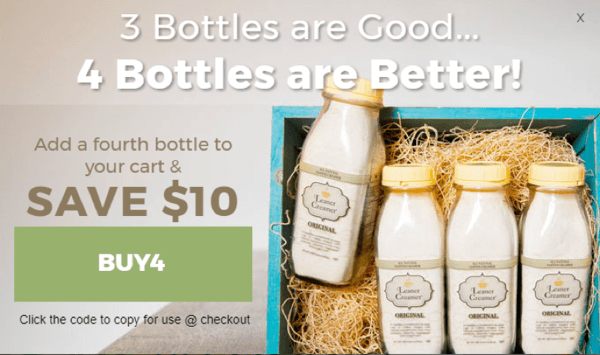 These examples are just a few of the many different variations you can take on a basic sales promotion.
Choosing the one that will work best for you depends on your customer base and what it is you are trying to accomplish with your promotional efforts. Sometimes it may take time and adjustments to fully optimize your promotional efforts to reach their full potential, but that's what we're here to help you do!
Here at Justuno, we're more than just pop-ups, we're your partner.