As an e-commerce retailer, your time is, quite literally, money. With all of these separate marketing channels, how do you divide your hours? Let's get something straight first, omnichannel marketing is a given. What changes between the vast multitude of sites is your voice and how you position yourself. Ask yourself some questions.
What type of good are you selling? How visually pleasing is it? What's your target market? Here are some examples.
Retailer Alfalfa sells luxury sport watches called 'Shaken, not Stirred' for men and women. Alfalfa has created an avid social media following but is beginning the dive into an online storefront and immediately decides he will market heavily in Pinterest and Instagram by creating professional grade product photos. His social media following is concentrated in those two channels and he will run attractive promotions (using those photos) that link to his site. Mr. Alfalfa has his 

lead conversion funnel

setup already to get the most ROI on his advertisements.

Retailer Betty is a wakeboard/watersport retailer at 'Fin, Tail, Noggin, Dude.' She has seen huge engagement on her

in house videos

of her on some gnarly sets in Hawaii and wants to invest in video marketing. She lays out a clear content roadmap for producing videos and learns the basics of video production herself. She uses this content as fuel for her PPC ads on Facebook. Betty, like Alfalfa, has a

lead capture funnel

in place for the traffic driven from the money spent on PPC adverts.
As you can see, each retailer has its own personal flavor in their marketing. Now, this is not to say that Alfalfa and Betty aren't spending time in other fields/channels such as blog posting but they spend their valuable time where it works for them. No one knows their audience better than Alfalfa and Betty because these e-commerce retailers think like a consumer, not a company. Both of them understand how to turn their carefully created content into fuel for his/her other channels. Knowing and understanding your business is a must for a successful e-commerce conversion strategy.
Voila. Omnichannel marketing done intelligently. Now, don't take our word for it. We brought several industry experts to weigh in on the subject.
---
With all of these hyper-popular marketing platforms where do you think e-commerce retailers should focus their attention?
I like the killer combo of Pinterest and SEO for traffic + Facebook ads for retargeting. Throw in a little Instagram for visual branding and personal story telling, and do not neglect email. Even if you feel you have 'nothing to say,' capture your visitors' email addresses and get in front of them regularly.
 Katherine Raz, Small Craft Advisory, Instagram, Twitter, Facebook
Small Craft Advisory provides tools and training for small e-commerce businesses to master their own online marketing.
"I'm Katherine Raz and I'm the founder and chief content creator at Small Craft Advisory. In 2009 I founded a pop-up vintage market in Chicago called the Vintage Bazaar which ran for 3 years before we merged with the Renegade Craft Fair."
Slightly biased – but it's email marketing! New customer acquisition is only one factor in e-commerce growth and it requires time and money $$$. Store's can easily 2x their sales by increasing their repeat purchases and AOV. You don't need new customers to do this, you can leverage your existing customers and their data to make the products and content you send more personalized.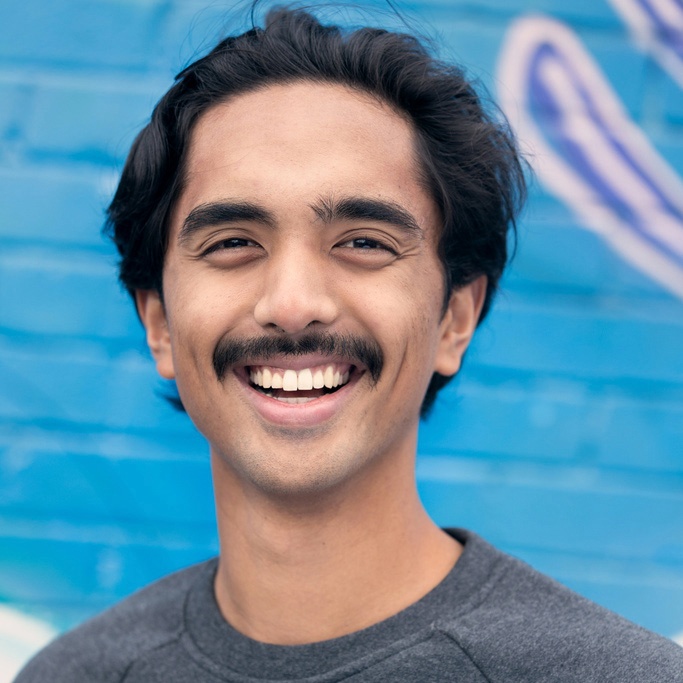 Josh Reyes, SmartrMail, Twitter, Facebook, LinkedIn
SmartrMail is an e-commerce email marketing tool that helps stores get more sales by making it simple to send the right products to the right customers.
"I'm the Marketing Lead at SmartrMail. Since SmartrMail's launch last year we've helped stores generate over $20 million in extra sales. Our co-founders George and Phil previously founded Bluethumb – Australia's largest online art marketplace. With Bluethumb they found there was no easy way to email customers products based on previous purchases and items they were currently browsing on site. So they built SmartrMail!"
It may come as no surprise, but the best platform would be email marketing. It has the highest ROI and has been a consistent, lucrative channel for decades.
     Bernard Meyer, Soundest, Twitter, LinkedIn
Soundest is a surprisingly easy eCommerce Email Marketing tool that helps shop owners increase conversions.
"I'm the content and marketing guy over at Soundest, and while I love marketing, i also have a passion for food. I even have my own food blog–although I wish I had more time to focus on it."
Performance Marketing is the most important channel when starting out. Especially Facebook Advertising. Paid advertising campaigns provide you with quick feedback which is essential to find the best-selling products and understand who's your target customer. You cannot ignore other marketing channels too (Email Marketing, Social Media, and SEO), but they are better suited for scaling, optimizing, or improving the sustainability of the business.
    Tomas Slimas, Oberlo, Twitter, LinkedIn

Oberlo is the leading marketplace for entrepreneurs to search and find products to sell online. The platform connects merchants with suppliers who ship products directly to consumers. This method, known as dropshipping, significantly lowers the barrier to entry for entrepreneurs. Since the company's founding in September, 2015, Oberlo merchants have sold over 85 million products around the world.

"Tomas Slimas sold his $3M dropshipping business and now helps store owners automate their dropshipping stores at Oberlo as its co-founder and CMO."
We may be biased, but we think email is the highest ROI channel for B2C retail businesses. For new retailers, it's a simple formula. Find ways to entice prospective customers to subscribe to your list, consistently deliver valuable content to those subscribers over time, build trust, capture mindshare, and at some point in the future, those prospects will be ready to buy. Regardless of marketing channel, retailers should think more like publishers and consistently deliver valuable content to their customers.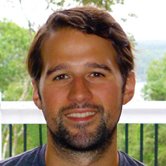 Mike Arsenault, Rejoiner, Twitter, LinkedIn

Rejoiner is an email marketing solution for online retailers that takes care of everything – from design to delivery so you don't have to hire! – www.rejoiner.com

"I love sailing and lived aboard a 36′ race boat in Boston for a few years."