So you've gotten a customer to place their first order with you, but what's next? You may have already met your primary objective by closing the sale, but with a little strategy and careful guidance, you can build on this initial interaction, cultivating a long-term and extremely profitable relationship with your business. Getting things right with these new customers can make the difference between a one-time purchase and a consistent, loyal customer.
One of the keys to a successful retention strategy is personalization, which has become a way for companies to differentiate themselves from one another. Creating the ideal personalized experience will not only help your company boost its overall revenue but also builds customer loyalty and increases CLV (customer lifetime value).
In fact, according to McKinsey, businesses that excel at personalization generate 40% more revenue from those activities than average players.
In this post, we'll explain what customer retention is, why it is important, and how to implement strategic personalization on your site that's aimed at creating more of these repeat customers.
What Is Customer Retention?
Customer retention strategies are activities that businesses use to decrease the number of customer defections, build loyalty, and improve customer lifetime value.
Customer retention is all about relationships. Consumers view their relationships with brands in a manner similar to how they view their relationships with other people. In other words, they like brands that are trustworthy, authentic, and conscious of their needs.
Why is customer retention important?
Did you know that retaining existing customers is far less expensive than acquiring new ones? To be more precise, acquiring a new customer can cost up to 25 times more than keeping an existing one. This is due to the fact that it is significantly simpler to convert existing customers into repeat ones since they already trust your brand. You don't need to invest lots of money in marketing or sales outreach. On the other hand, new customers usually need more persuasion in order to make that first purchase.
Here are a few more reasons why customer retention is so important for your business:
Customer loyalty. Loyal consumers are less interested in doing business with your competitors and are more likely to refer your company to their friends, family, and coworkers, i.e. provide valuable word-of-mouth marketing free of charge.
Increased customer spend. Loyal customers are also more likely to buy from you again and are even willing to pay a premium price.
Improved bottom line: Even a 5% increase in retention rates can result in a 25–95% increase in revenue.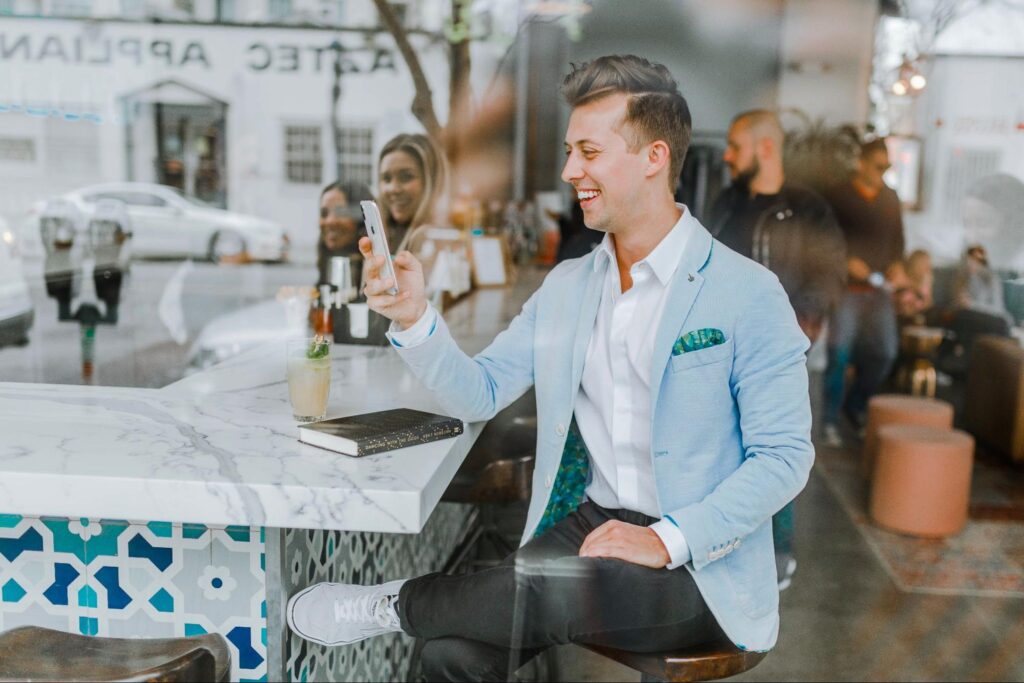 How Can Personalization Help with Customer Retention
Personalization in marketing is used to engage consumers at an individual level. This makes them feel like the brand is aware of their specific preferences and, as a result, they feel valued and recognized. It's about being part of an engaging and exclusive brand community that makes them want to return to purchase again and again. In fact, consumers value personalization so much that 90% of them are willing to share their data with companies in exchange for relevant content and product recommendations. 
According to McKinsey, receiving personalized offers encourages customers to make more purchases. On top of that, companies that use personalization tend to see increased customer satisfaction. 
In addition to improving customer satisfaction, personalization strategies can also help you save resources on customer acquisition and increase the number of loyal customers. Moreover, focusing on customer personalization, you help shorten your customers' time to value, encouraging them to engage more and increase their lifetime value.
Why Personalization Drives Customer Loyalty
At its core, personalization fosters loyalty because it capitalizes on the following fundamental emotions:
Commitment and care. When you make an effort to create a long-lasting relationship, customers get the impression that you care about them.
Trust. If you take the time to personalize the experience for each customer, they will feel like you are genuinely interested in their wants and needs, and that you have their best interests in mind.
Reciprocity. Because you went out of your way to get to know them, your customers will repay the favor by keeping your brand at the forefront of their minds.
How to Apply Personalization in Your Marketing Strategy to Increase Customer Retention
As you can see, personalization is a key component of successfully retaining customers. Below are some tips and ideas for using personalization to keep your customers engaged and satisfied in the long run.
Start by collecting customer data
In order to truly personalize your customer experience and increase your customer retention rate, you need to pay attention to the data. Your personalized marketing strategy should be based on data analytics. Focus on collecting valuable zero and first-party data about your customers, such as their name, age, location, and interests.
You can then use this information to map your ideal customer profiles. You'll want to focus on those who are within your target audience when creating these experiences that will enrich their brand experience and promote loyalty. Mapping your ideal customer profiles onto your newest customers will help you segment them appropriately and create retargeting campaigns aimed at their interests.
Leverage their purchase history, browsing patterns, referring source, and more to develop content aimed at getting them to return to your site. Cross-selling campaigns for complementary goods and emails with information on how to make the most out of their recent purchase are both great ways to engage with customers without coming across as overzealous.
Implement customer loyalty programs
Loyalty programs are a great way to maximize your personalization marketing efforts. Customer loyalty programs reward customers for remaining with the company and referring it to others. Rewards can include anything from subscription discounts, cashback, free subscription months, and feature upgrades to free trials,free branded swag, and more. 
Nearly 85% of shoppers say they are more likely to stick with a brand that offers a reward program. In addition, loyalty programs have a strong track record of success when it comes to using personalization to boost retention. Once their loyalty has been cultivated, you'll be able to convert one-time customers into recurring customers, then into brand ambassadors.  
Photo by Solen Feyissa on Unsplash
Send targeted emails
Email marketing is an easy way to reach a big number of people quickly. However, shoppers get dozens or even hundreds of emails from companies promoting their goods and services every day. This is why you must therefore differentiate yourself from the competition by giving your customers exactly what they want. Leveragng the customer data you collected, you can segment your audience depending on demographics and send relevant emails to these groups.
One great way to personalize your emails is by creating a short personalized video that shows customers how special they are to your brand and sending it via email. You can easily personalize your video with the customer's name and the length of time they have been doing business with you, along with a strong CTA to your site or a particular product page.
Offer relevant recommendations
This customer personalization strategy uses first-party data collection to identify the types of products, services, or promotions customers are most likely to be interested in based on their behavior and interactions with the brand. By learning about customer preferences, companies can tailor recommendations and influence their next purchase.
For instance, if you have an online store and you use cookies, your website can already predict what a returning consumer wants immediately after arriving. By presenting these returning shoppers with relevant recommended products, based on their browsing history and previous purchases, you'll score a ton of loyalty points. Setting up a 'recommended for you' section on your eCommerce website is fairly easy but can also be a shortcut for customers to the checkout page, which will be beneficial for both of you.
Use Social Media
For many consumers, it doesn't get much more personal than their social media accounts. People spend a lot of time on social media and many of them use these platforms to discover brands and products. So, you can do a lot on Facebook, YouTube, Instagram, and other channels when it comes to retaining your customers. Here are some suggestions:
Create a sense of community. In addition to your general social media page, consider creating a community group for loyal customers, where they will be able to engage in discussions and gain access to exclusive updates and deals.
Engage on a regular basis. If you have an active social media account, you should expect posts, comments, and direct messages from your customers. Be sure to respond to each of these (even the negative ones).
Post frequently. If you want your followers to stay up to date with your brand, posting content from time to time isn't going to cut it. Be sure to create posts frequently, and use a variety of content formats to keep your followers interested.
However, be sure to steer clear from invasive personalization and engagement tactics bombarding customers with ads on social media sites after they have browsed your website because 35% of them find such strategies 'creepy'. 
Take advantage of the holiday season
You may have already noticed that website traffic and customers during the holiday season are made up of different consumers than the rest of the year. Whether they're buying for themselves or others, habits will shift, and this can be an unparalleled opportunity for customer acquisition and retention.
Consider adding a gift receipt option to checkout if you don't already have one, and then segment all these customers as those buying gifts for others. By identifying the groups outside of your traditional ideal customers, you can tailor your remarketing to directly target this audience with useful resources such as gift guides, volume-based discounts, and more.
Not to mention that you can re-target these holiday/gifting segments again throughout the year for various giftable holidays depending on your industry and again the following Q4 holiday season!
Be patient when building customer relationships
As mentioned earlier, customer retention is about building a relationship, not just getting a one-time purchase with no hope for another. Slow, drip campaigns that are informative and properly targeted are the best way to build loyalty and create interest.
If you come off too strong at first, it can be overwhelming to customers. Don't immediately bombard them with messaging after acquiring their email, and resist the urge to try and push for a second sale before the end of the year.
Power your customer personalization with AI & Automation
You might be thinking, "I don't have time for all of this personalization!" If so, you'll be happy to learn that scalable personalization is more accessible than ever thanks to artificial intelligence. Let AI take the grunt work out of identifying visitors and serving them a behavioral-based recommendation experience.
Justuno's intelligent product recommendations and other automation features are but one way you can implement a high degree of personalization in your on-site experiences with minimal effort. Quickly create powerful product recommendations designed to convert with numerous filters and algorithms, for specific goals like upselling and cross-selling, or promoting the most viewed or purchased products. 
Automation on your site is critical to consistently providing a personalized experience, and our proprietary intelligent visitor profiles allow for unparalleled segmentation of website traffic. Not to mention our modular workflow builder that makes it easy to create data-driven, repeatable experiences for every segment that visits your website.
When it goes wrong
Personalization is great until it backfires. Get your targeting completely wrong and you'll quickly have a lost opportunity on your hands. There's a huge difference between receiving a generic marketing email and getting one that's highly personalized…but not to you.
This is where careful segmentation, analysis, and data monitoring come into play. Ensure you are confident about your audience segments, confirm you have accurate customer information (like their first names), and also, don't overstep with your personalized marketing. It needs to feel personally relevant, but not creepily accurate. Justuno helps empower you to collect more useful data, providing actionable insights that guide personalization and build onsite experiences designed to convert.
The Bottom Line
While often overlooked, customer retention is one of the most important parts of a marketing strategy and one of the hardest to get right.
Effective personalization is a fine line to walk for marketers, and you'll inevitably get it wrong at times, but that's okay! Marketing is by no means a perfect science and customers often understand that. To avoid pitfalls, make sure to test, test, test, and confirm, confirm, confirm.
Customers will come and go, that's simply a fact of eCommerce life, but there are many effective tactics for mitigating the losses and building on the gains. Combine your meticulously designed campaigns with highly refined audience segments for the ultimate customer experience.