As we head into a new year, we'd like to take a moment to reflect on the year's biggest accomplishments and highlights.
At Justuno, we measure our accomplishments by our customer's success and happiness — and 2018 was a doozy.
To lead everyone into a brighter 2019, we rounded up the content that made you, our audience, the happiest and put it all in one, easy-to-find list.
So, without further ado, we present your favorites from 2018.
Every year, we put together a sales and marketing calendar to help companies plan ahead for the biggest sales days to come.
We love seeing our customers take advantage of the more outside the box holidays, like National Cheese Day or Ugly Christmas Sweater Day, but we also know some of the bigger sales days can creep up fast, too.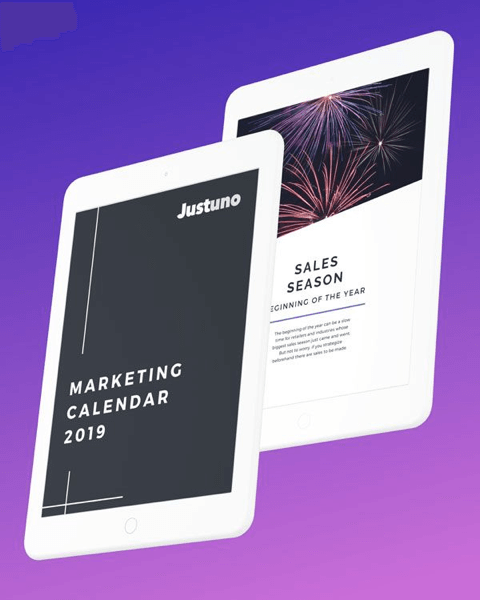 Planning your promotion strategy early gives you time to infuse more brand personality into your marketing and make sure every visitor is served a personalized experience.
To plan ahead for the new year, check out our 2019 calendar, which not only includes the monthly holiday list, but also sales trends and opportunities for each season of the year.
Age verification is one of our most used pop-ups and is generally utilized by retailers who are in product categories we refer to as "next generation."
Since age verification is legally required for these retailers, we've made these pop-ups as easy as possible to implement.
Simply add the age verification theme in your Justuno account and use the design canvas to customize your pop-up to match your site's branding. Use the video below to see just how easy it is to comply with your industry's regulations!
"No B.S." isn't just a marketing ploy for RXBar, it's their entire brand.
It's exactly why these bars are such a hit at the office — we love knowing exactly what we're eating when trying to push through that '2:30 feeling.'
In this article, our professional services team dove into the RXBar site experience, as well as sales data for the health food industry, to create three promotions to optimize the customer journey and boost sales.
The three suggestions Justuno made kept in line with RXBar's brand story and bold copy ensuring a consistent customer experience.
Be sure to give this conversion strategy a read and see why your brand personality and messaging matters to the customer.
Let's start by saying, we are a huge fan of the art of the selfie (as evidenced by our "CEDog" Bean).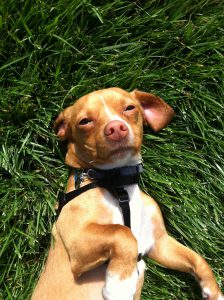 But nobody likes a dull or grainy image with terrible lighting. That's where the LuMee phone case comes in.

Since this is a product for phones, it makes sense  that a large percentage of their site's traffic (almost 80%!) is from mobile devices.

To help them make the most of this incredibly high traffic source, LuMee switched from Privy to Justuno for a more flexible and functional mobile promotion experience.

Since making the switch, LuMee achieved a 41.4% engagement rate on mobile promotions and a 41% mobile engagement to conversion rate on abandoned cart promotions.

To help them make the most of this incredibly high traffic source, LuMee switched from Privy to Justuno for a more flexible and functional mobile promotion experience.

Check out this article to learn how LuMee harnesses every bit of mobile traffic to leverage it into conversions.
Most people think that President's Day is the first big sales date of the new year, but right before that is everyone's favorite holiday of love, Valentine's Day.
Whether you dread Valentine's day or are counting down the days, it's hard to argue with $20 billion in U.S. sales.
This is an especially great time to utilize any gifting guides — because what do you get a boyfriend…ish… anyway? — as well as cross-selling and up-selling tactics to encourage higher average order values — because he's learned his lesson to never show up with just a card again.
Check out this list of 10 tips to coordinate your marketing messaging to make the most of the day and drive sales.
Last but not least is our round-up of 13 Shopify Plus apps our client, Pura Vida, used to achieve their multi-million dollar success.
These apps span the range of e-commerce needs, from loyalty and rewards to referral programs and list-building (that's us!).
Pura Vida is a client we love to highlight not only because they have a fun product, but also because they are a stellar example of what can happen when your marketing has a clear direction and goal.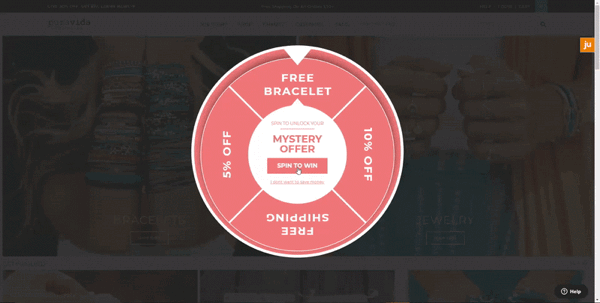 Pura Vida CEO, Griffin Thall, has created a loyal and dedicated following for whom he strives to create valuable content.
Added Bonus: Heroes Training
As an extra bonus, here's one of our forever favorites: 2018 Holiday Heroes Training.
Over a series of four webinars, our VP of Customer Success, Robbie Hammett, outlined tips and best practices for preparing for BFCM and the holiday season.
Live Q&A sessions helped users iron out the kinks in their holiday planning and go into the busiest time of the year confident in their campaigns.
As you can tell from our December Product Updates Roundup alone, 2018 has been a big year for Justuno.
We're proud of our 2018 accomplishments and the increased revenue we helped our customers achieve.
We're looking forward to a shiny and new 2019 and can't wait to share even more updates that will make our customers even happier in the new year.