Emails are an effective marketing tool and a universal method to engage with your audience for various reasons, including sharing relevant content or company news, announcing a discount or new product arrival, and communicating with your audience.
However, it's becoming increasingly tough to stand out in today's digital world. When an email arrives in their inbox, most people merely look at the sender's name and the subject line.
As a result, the subject line is critical and plays a significant role in the overall success of your email marketing campaigns. In this article, we will explore how to boost open rates and stand out in the inbox of your potential customers.
When Is Your Subject Line Strategy Efficient?
You can understand the power of your subject line by utilizing professional email marketing platforms. Email marketing tools give full data on each email campaign you send out and statistics to help you assess your performance.
When it comes to subject lines, the open rate of your emails, or the percentage of people who open your message, is vital. According to studies, an average email open rate is around 20.94%, so anything above that is a win!
Let's find out what's behind an excellent subject line and how to use psychology to increase your chances of success.
The "How-To" Type
The key to producing an effective subject line is to concentrate on the specific benefits and positive outcomes your readers will experience after reading your emails.
The "How-to" subject line may appear too cliche, yet it is a timeless classic. The strategy works because it promises your prospect that what they're about to read will teach them something.
Here's an excellent Skyscanner example:
Subject: How to see the great outdoors from home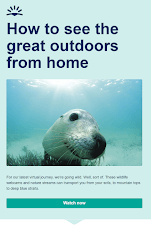 This email subject line provides you with an opportunity to learn something new. Still, it also uses a few other psychological parameters crucial for your campaigns' success, which we'll cover below!
The Shortcut Type
Let's talk about a psychological concept that we all know is true: humans are lazy. Our minds are built to seek the best return for the least amount of money invested.
For example, we don't want to spend months or years growing an email list from scratch; we want a quick fix. Everyone wants to avoid lead generation and start with a stacked database, leading some marketers to try and get ahead of the game using blackhat tactics (we don't endorse this btw—use a tool like Justuno to build an email list effectively the right way!)
But for this reason, we're drawn to read more when we encounter terms and phrases like "in 15 minutes" and "secrets." Powerful words like these make most people want to know more about the content, and thus, these subject lines are powerful. It triggers our motivation to stay in the know and get ahead of everyone else.
Here is an interesting example from Lululemon
Subject: Secret's out: MIRROR trainers make goals happen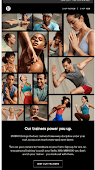 The Scarcity Type
Creating a sense of anxiety or social pressure in an email reader is one of the most effective techniques to get their attention. Making them feel like they might lose something – fear of missing out (FOMO) is a tremendous motivation. Still, time, Limited time, Expiring, Last Day, and Last Chance are some of the most effective terms for adding urgency to a subject line.
Unlock closed doors using this strategy, Google guides its subscribers into opening emails and immediately taking action with a mix of forceful language.
From: Google
Subject: "Final call: Last chance to save."
Follow their lead and use a deadline to create a feeling of urgency, reminding customers of the little time they have left and encouraging them to take advantage of your last-minute bargain as soon as possible. Alternatively, this works for saving carts (get it before your items sell out), early access for X amount of time, etc.
An event, a valuable resource, and, in most cases, a good offer is exploited by scarcity marketing. Take a look at another email from United Airlines: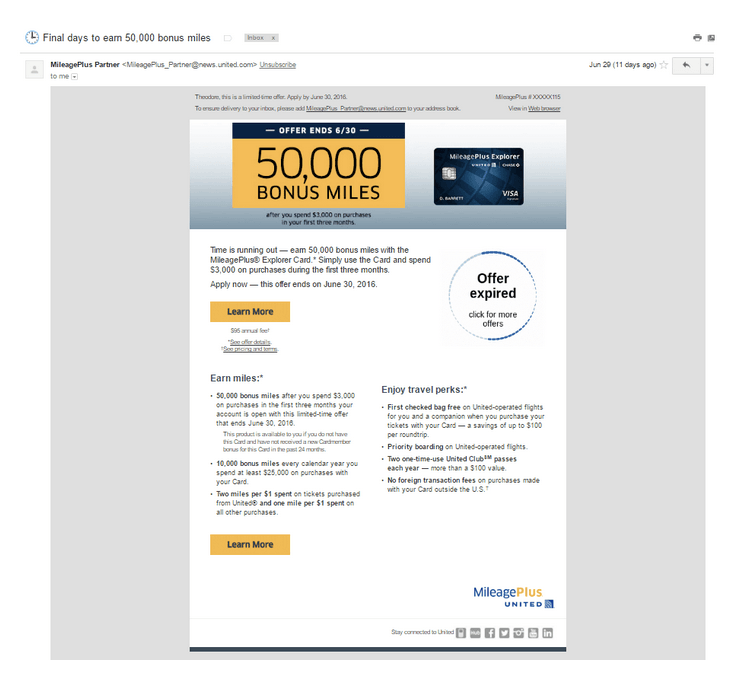 If scarcity appears to be overdone in marketing, it's because it works, just like the "how-to" subject line.
Pro Tip: It's crucial not to be overly salesy while leveraging FOMO. Marketers should choose specific terms and phrases to suggest a limited-time deal and consider email spam filters. Spam trigger words may send your communication directly to the trash folder.
The Curiosity Type
Curiosity is another excellent approach to getting your subscribers to click your emails. Humans are curious beings that seek knowledge and solutions to their inquiries. To keep your email readers wondering, leave your subject line open-ended.
To make this method work, you must concentrate on the readers' areas of interest, which are the primary reasons they signed up for this email in the first place. For example, some readers may be excited about email marketing, blogging, and other online company owners' experiences.
Remember that the "curiosity gap" decreases, implying that we've become immune to over-hyped headlines like "This young inventor's new technology may clear tons of waste from our oceans."
The doesn't mean you should abandon curiosity entirely, it can create powerful outcomes for email when used wisely and selectively.
Take the next email subject lines, for example: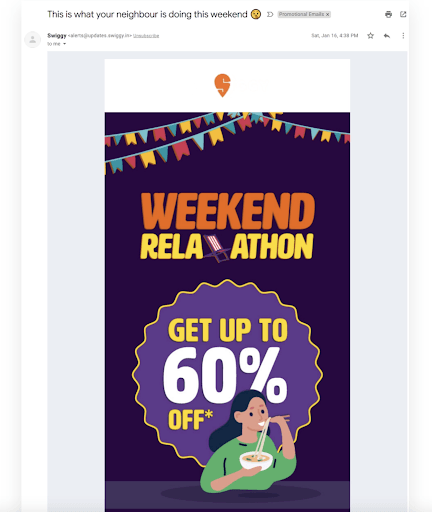 Keep in mind that your prospects have a certain amount of time on their hands. If people can't determine from the subject line of your email that opening it will be worthwhile, they'll either ignore it or toss it in the trash.
The Exclusivity Type
Are your subscriber's members of an exclusive group? Remind them, as the following email subject line does:
From: State of
Subject: Skincare Made Exclusively for You (Really)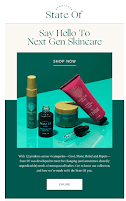 Even in their inboxes, people desire to feel unique. Making them feel as if they're part of something that only a few others are might be the key to getting them to open your promotional email.
People love to have access to inside knowledge and information. They seek access to stuff that isn't available to the general public. I've discovered that by sending out special deals that aren't available anywhere else. You could, for example, use sentences like:
"(Customer's Name) here's your exclusive invite."
"Get your unique access today!"
"Get your free present (Customer's Name)."
Get your early access now!
The objective is to make individuals feel unique, and your subject line should accomplish that goal.
This is also a great strategy to use when collecting emails, exchanging early or VIP access for their sign-up. This works well for annual or holiday sales, product drops, etc. Anything they can anticipate & you can build hype around!
The Question Type
It's simpler to open up a conversation with a customer or possible lead by asking readers to offer their ideas, experiences, and insights in the form of a question. When you want to send a survey or acquire more testimonials, subject lines with questions are your best bet.
Your readers will be encouraged to answer simply by seeing that you value their opinions. Readers are drawn in by questions, and it's a terrific method to get their attention and stir their interest.
On their own, questions also feel incomplete. Readers will open the email to find an answer if you use a question in the subject line.
The following examples show different types of equally powerful questions and can help you get some feedback and engage with your readers.
GFDA | Subject: What did you think?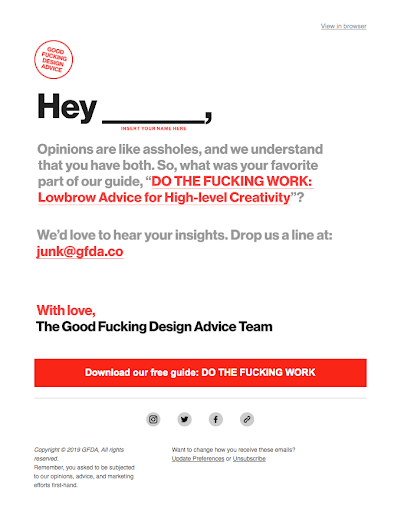 Tailor Brands | Subject: Penny (or more) for your thoughts?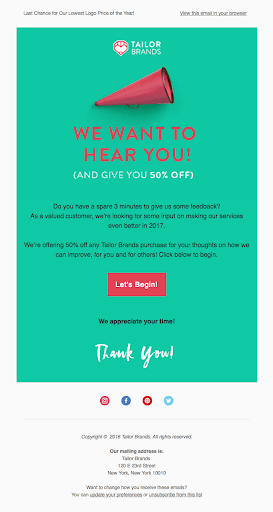 The Facts Type
When you have something worthwhile to share, sometimes it's best to just say it. Have you just finished accumulating a year's worth of industry data or created some templates that your email subscribers may use to improve their marketing? Let them know first thing in your subject lines.
If it's a good resource, you won't need to get creative with curiosity or add scarcity to your subject line. A simple one, such as the ones described below, should be enough to make them click.The helpful/educational content is compelling enough on it's own—no need to dress it up!
Blinkist | Subject: Introducing State of Mind: A Blinkist original series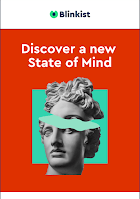 Allset | Subject: Introducing the new Allset app

Although you might think that these subject lines are simple, there is a high chance that your recipients will open emails because they get the value right away. If they've demonstrated high-intent or interest in your products or services, a direct subject line is your best bet.
Takeaways
Crafting the subject lines of a new email marketing campaign can be challenging for many brands. Following the tips above and investing some time in analyzing the examples will ensure that you're on the right track to crafting your next successful email subject line.
Focus on providing value right from the start and use one of the types explained in the article to pique the interest of your readers. Standing out in the inbox of your email list isn't easy, but if you follow some basic steps and keep track of your data, you can make data-driven decisions to make each new subject line more efficient. As always A/B testing is the key to finding the right style and strategy that appeals most to your target audience!
For every single one of you who stayed until the end of the article, here is a free subject line tester to take your email marketing efforts to the next level.
Until the next one, keep sending emails.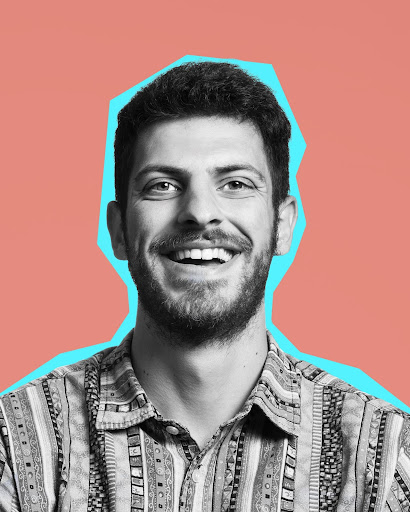 Alex Souchoroukof
Alex is a content writer at Moosend. He leaped faith in the digital marketing world from an architecture background and has never looked back. You will find him traveling in places around the world in his free time.