While it's the front end of online selling that gets most of the attention – how to attract website visitors, optimize conversions, and build online communities – it's the less visible back-end operations that play a huge role in shaping the customer experience. Namely, the process of turning online orders into shipped packages bound for your customer's doorstep.
Fulfillment is one of the most dynamic and fluid parts of being an online seller. It's an area constantly subject to changes in technology, retail trends, and consumer behavior, making it challenging for merchants to stay on the pulse of customer expectations.
In this post, we're going to discuss the four biggest trends shaping the future of fulfillment both online and offline (and how Whiplash + Justuno can help makes everything go a little more smoothly!)
1. More Brands Are Recognizing The Value Of Wholesale
The statement above might cause a double-take. Wasn't it only recently that brands were talking up selling direct and ditching their wholesale partners?
With the likes of Nike, L'oreal, and even Coca-Cola ramping with their direct-to-consumer (D2C) ecommerce sales during the pandemic, this seemed to send a clear message to department stores and online marketplaces: you might need us, but we don't need you. This was backed by D2C ecommerce sales reaching an eye-watering $111.5 billion in 2020.
But while direct sales and fulfillment may mean greater profit margins and more control over the brand experience, the cost of doing so can be high.
As D2C darling Allbirds recently found out, the price of opening stores, labor, and managing logistics can put a serious dent in revenue. The footwear brand recently announced that it was exploring wholesale retail opportunities, citing its past partnership with Nordstrom as an example.
As the cost of paid ads on social media and search continues to rise, it's getting harder and more expensive for digitally-native brands to get in front of prospective customers. Once growth online has been maxed out, the support of well-resourced wholesale partners with strong supply chain management is the key to building a sustainable brand.
Underwear brand Proof selling via Target and toothbrush brand Quip entering into a partnership with Walmart are just a couple of examples of D2C brands who are capitalizing on their online success by putting their product into an extensive store network.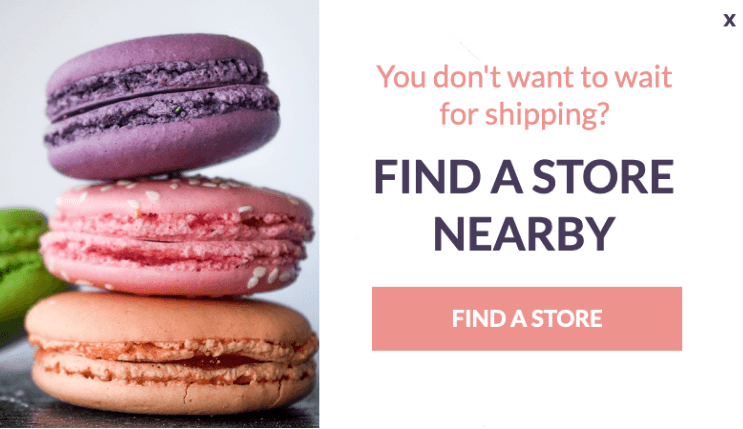 As greater inflation and possible recession loom, we can expect to see more ecommerce brands embrace wholesale retail alongside direct sales to increase brand recognition and find greater ease in fulfilling orders.
2. Rate Shopping To Keep Shipping Costs Down
The cost of shipping has spiraled during the pandemic, thanks to peak season surcharges being routinely supplied by carriers to manage higher year-round demand. With the Russia-Ukraine War now affecting shipping and air transportation and making the price of oil even more volatile, it's never been more important for brands to shop around to protect their profit margins.
Yet these unfavorable conditions also align with an unprecedented amount of carrier choice. The growth of last-mile delivery partners operating within regional areas has made it possible for brands to look outside of the USPS/FedEx/UPS trinity to keep costs low. Meanwhile, the growth of logistics services from the likes of Amazon and Walmart has added more competition to the marketplace.
Regardless of whether you are shouldering the cost of shipping yourself or passing it on to your customers, optimizing your shipping strategy for both cost and speed is the key to meeting customer expectations. This requires maintaining relationships with multiple parcel carriers depending on the service level, DIM weight, and destination of a parcel so that you can save crucial cents on every shipment.
Partnering with an ecommerce fulfillment provider that can provide you with real-time rate shopping software is the best way to reduce shipping costs. For example, Whiplash's SmartRate Selection tool can also analyze a merchant's order history to design the optimum shipping strategy for their needs.
3. More Reliance On Store-Based Fulfillment
Once a necessity during the COVID-19 pandemic as retailers switched from offline sales to ecommerce, store-based fulfillment and ship-from-store strategies are continuing to offer retailers greater flexibility and speed during the last mile.
Because store locations tend to be more favorably placed than traditional distribution centers when it comes to same-day delivery capabilities, brands have been taking advantage of the greater numbers of consumers working from home. Transforming suburban and metro area stores into hybrid locations that can handle direct sales and ecommerce fulfillment mean better access to local customers interested in services like curbside pick-up and BOPIS (Buy Online, Pick Up In-Store).
Retailers including Target, Best Buy, and Walmart are currently ahead of the curve, with Target now fulfilling a whopping 96% of its sales via store locations. This strategy naturally favors retailers with a large store footprint, but can still be practiced by any brand with at least one store location and an online sales channel.
To prevent the in-store experience from being negatively impacted by fulfillment, you need to plan out your hybrid strategy carefully to maximize efficiency. Designate a behind-the-scenes space for fulfillment activities away from the shop floor, and make sure you have plenty of staff to manage both serving customers and coordinating fulfillment.
4. Fulfillment Automation To Increase Time/Cost Savings
Time-consuming, manual processes are becoming increasingly costly to retailers that are pursuing greater speed and efficiency in fulfillment. As order volumes grow, it takes more manpower and infrastructure to keep pace with demand – meaning that fulfillment costs can end up spiraling fast.
Automated fulfillment is one way that brands can reduce the time and cost it takes to fulfill orders and ensure that delivery timeframes stay competitive. Automated fulfillment takes many forms, including Warehouse Management Systems that connect seamlessly with your ecommerce platform, inventory levels that adjust automatically with purchases and returns, and even robots roaming the warehouse floor to guide pickers to the right location (just like the Locus robots in Whiplash facilities!)
In addition to speeding up the fulfillment process, automation is the answer to many ongoing issues in logistics, from labor shortages to a lack of visibility during fulfillment and delivery. For this reason, automation is set to be one of the biggest investments that 3PLs will be making in the near future. The global warehouse automation market is estimated to surpass $30 billion by 2026, up from just 15 billion U.S. dollars in 2019. Meanwhile, an ARC Advisory Group survey from July 2020 found that 79% of respondents think it's 'likely' or 'very likely' that they'll be investing in warehouse automation within 1-3 years.
This is part of a gradual shift of 3PLs becoming technology partners just as much as warehouses that move goods from A to B. As brands continue to embrace a broader array of digital selling channels, any prospective 3PL must be able to support your business via fulfillment automation.
As a technology-led fulfillment provider, Whiplash has invested heavily in automation to bring merchants an intuitive platform that enables them to manage their fulfillment operation in real-time. Edit, pause, or cancel orders, check inventory levels, monitor order status, and set custom rules for packing orders – all from one interface.
Justuno + Whiplash: Building Memorable E-Commerce Experiences
Transforming fulfillment into a competitive differentiator for your ecommerce brand isn't just about where you fulfill orders or how fast. It's also about offering a memorable shopping experience that personalizes every touchpoint, from the very first site visit to the moment a parcel lands on your customer's doorstep.
Whiplash and Justuno are dedicated to helping merchants grow by enhancing the brand experience both before and after purchasing, By bringing together best-in-class ecommerce fulfillment with advanced personalization and customer support during the shopping journey, merchants can design flexible, responsive shopping journeys and fulfillment strategies that boost customer satisfaction and loyalty.
You can learn more about the Justuno + Whiplash partnership here.
Author Bio: Beth Owens is a content marketing manager of Whiplash. Her primary subject areas include e-commerce, customer experience, retail trends, and digital marketing. Her work has been published by the likes of BigCommerce, ShipBob, Big Cartel, and Easyship.