Advanced Targeting and Personalization
Create high-converting onsite experiences delivering the right message at the right time to the right visitor that turns more website traffic into customers.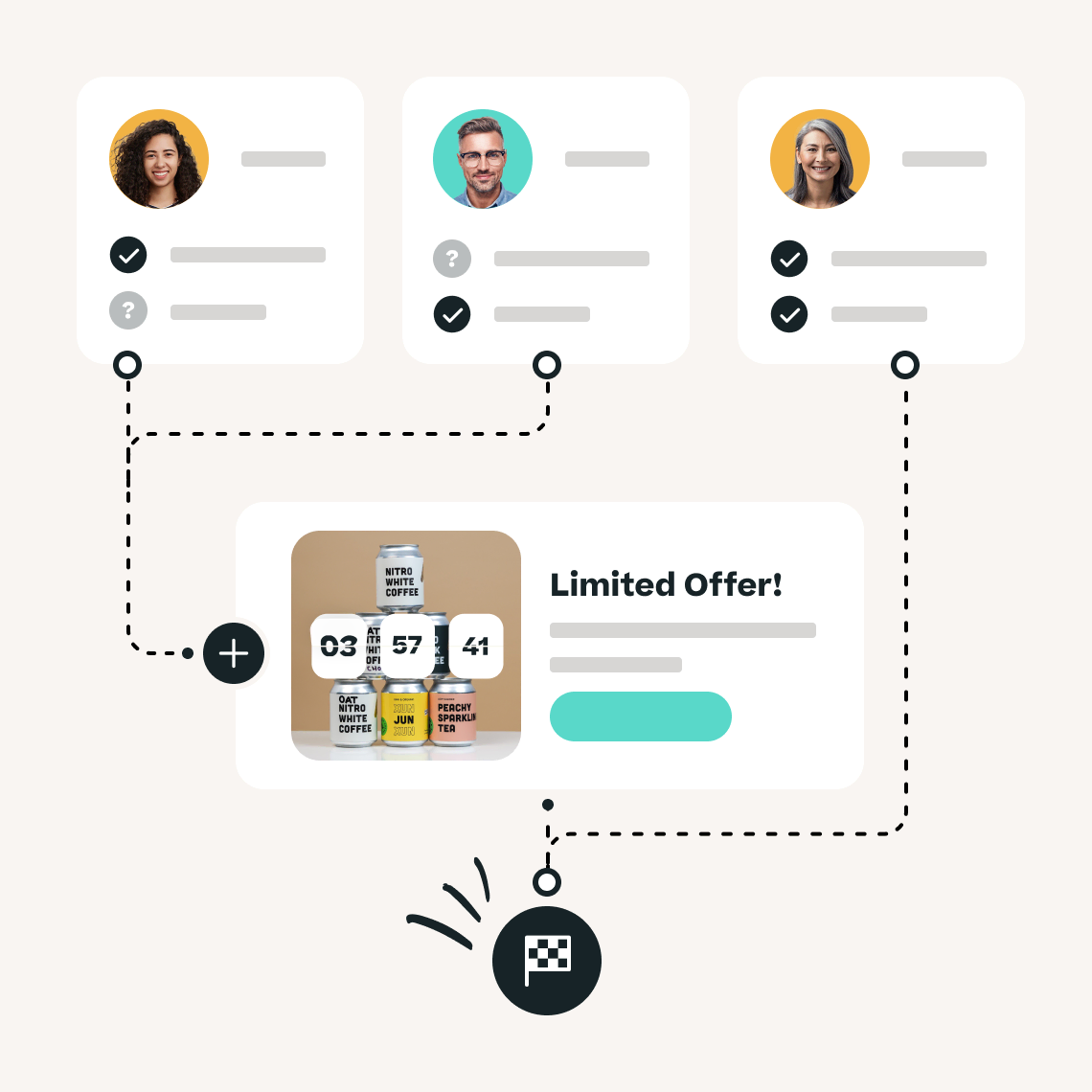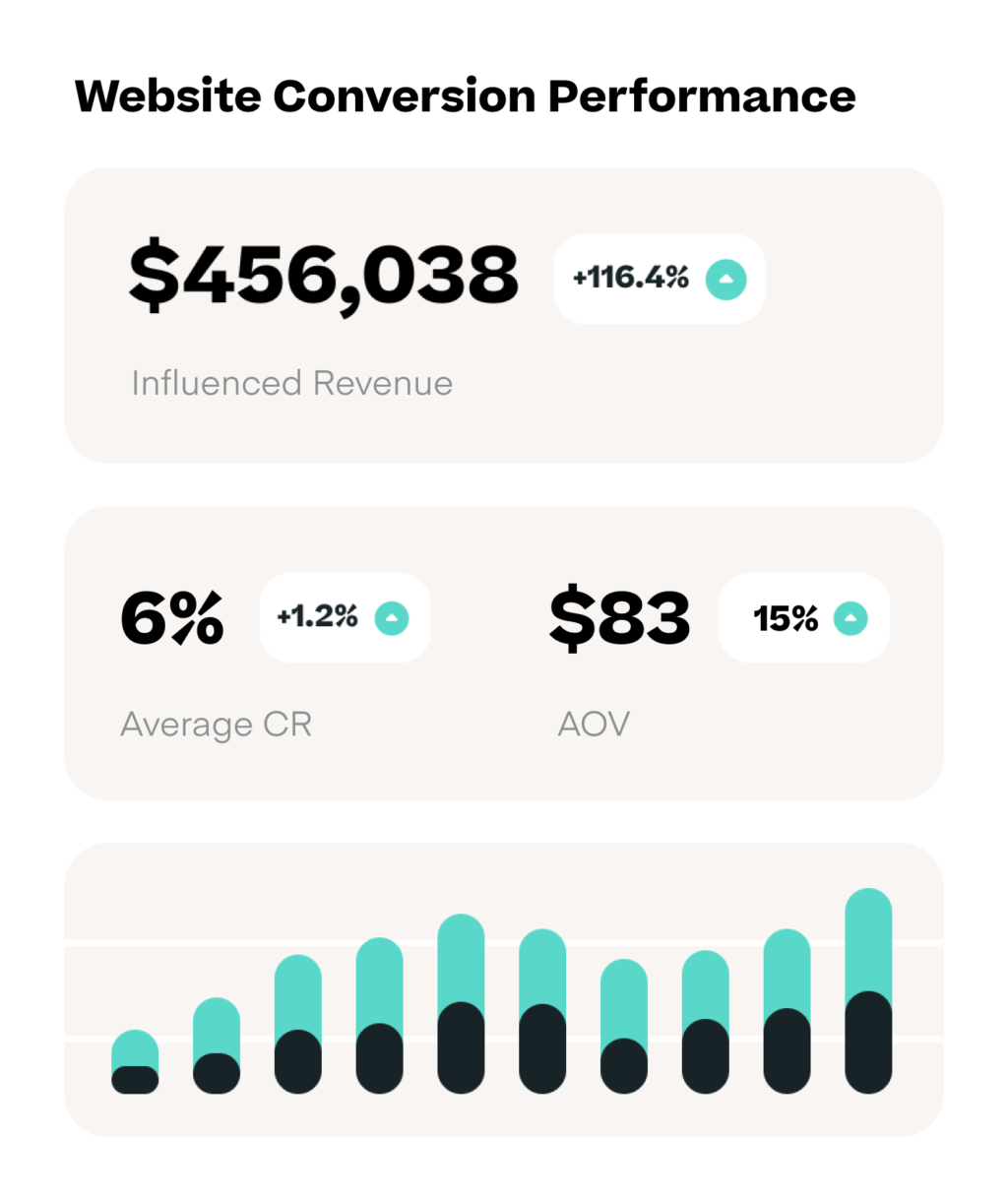 Create Comprehensive Visitor Profiles
Justuno's proprietary visitor intelligence technology analyzes billions of data points every second to create intelligent visitor profiles that identify, track, and analyze every person who lands on your website. Sync behaviors across devices for a 360 view of your website visitors to understand what's important to them and eliminate the clutter. These profiles allow you to serve a highly-targeted personalized experience to capture and convert visitors faster than ever before.
Seriously Hone in on Your Target Audiences
Target every visitor with exactly the onsite messaging they want at the most effective point in their journey. Combine 80+ advanced rules to create an experience for every segment and every campaign. For example, traffic source + UTM + device + location + cart contents = a messaging rule set that turns traffic from a new arrivals email campaign, browsing on their phones in a certain zip code with previously added related items….into reality as a high-value micro-segment.
Just a Few of Our 80+ Advanced Targeting Rules
Technical:
Explanations:
They HAVE NOT ever ENGAGED WITH FORM on any pop-up
Prevent visitors who have opted in to email or SMS before from seeing lead captures.
(Session) Cart Total QTY IS GREATER THAN 0
Fire a promotion based on cart contents, fire a cart abandoner as they go to leave or use it to save cart info to show a pop-up when they return.
They matched this targeting rule MORE THAN _ sessions ago
Limit exposure by how many times a visitor has been to your site, ideal for those with a longer sales cycle with many sessions.
Has scrolled X percent down the page
Trigger pop-ups by how far a visitor has scrolled on the page, ideal for blogs, informational pages, and buying guides.
Matching element EXISTS:
Target site specific information like if a visitor is logged in, loyalty program details, and more. This rule is limitless, if it exists onsite, you can target it.
They ARE located in X zip code
Drive foot traffic to your brick and mortar or notify visitors of a popup shop, also great for events.
(US only)
They HAVE NOT seen this pop-up this visit
Keep pop-ups from firing multiple times during a single session, for example, if someone goes to leave twice, your exit offer will fire only once.
Their day of the week IS WEDNESDAY
Great for weekly offers or if you have a rotating discount schedule.
They HAVE NOT placed an order before
Use this rule to be more aggressive with offers for visitors who have not made a purchase before to drive conversion.
(session) Items in cart with ITEM VARIANT IS EQUAL TO 123:
Target pop-ups to visitors with specific items in their cart. Great for brands with complementary products to boost AOV or those with high cart abandonment rates on specific items to focus on reducing those sales.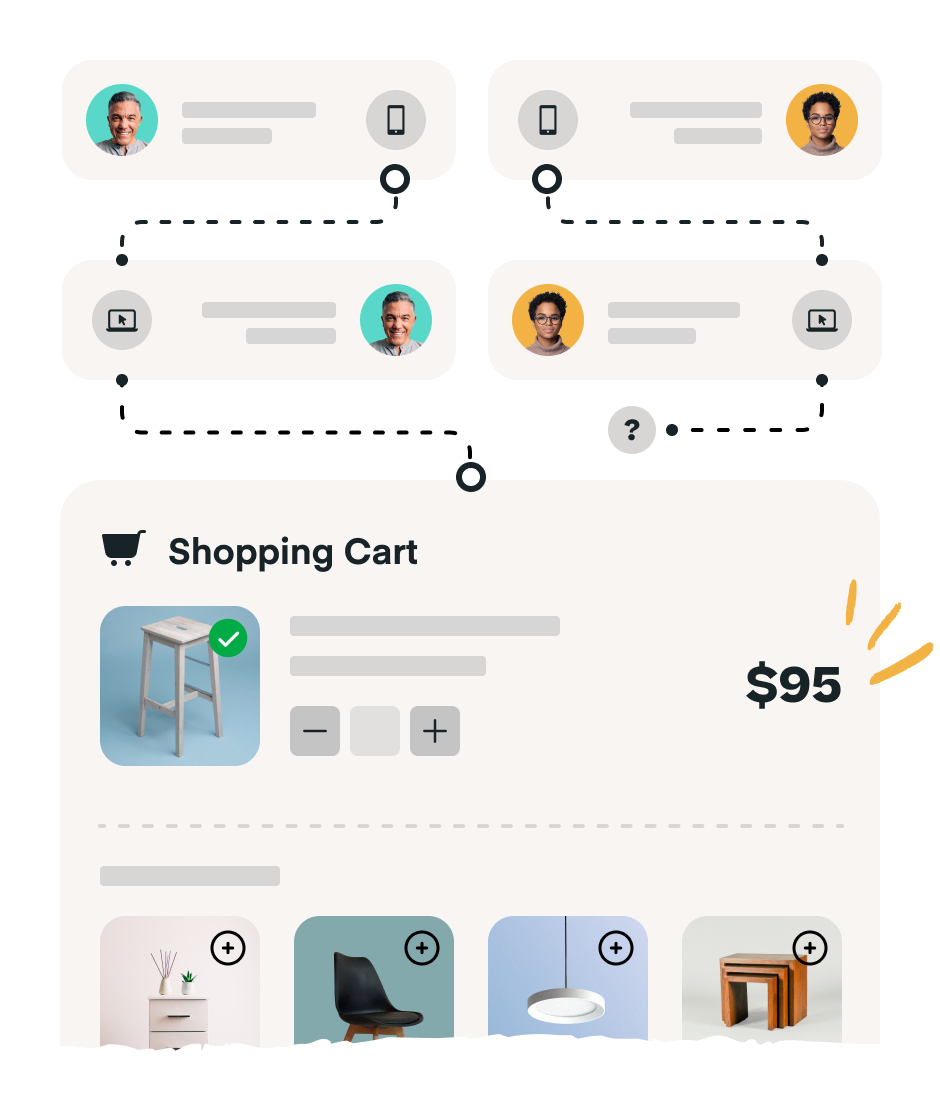 Track Performance Across The Journey
Use Justuno's in-depth analytics dashboard for comprehensive journey data and actionable insights that help you deliver a personalized and holistic buying experience — not just a touch point. As we continue to unveil increasingly powerful automation and AI-powered features, our core technology will further help your business discover new opportunities and speak to hidden segments.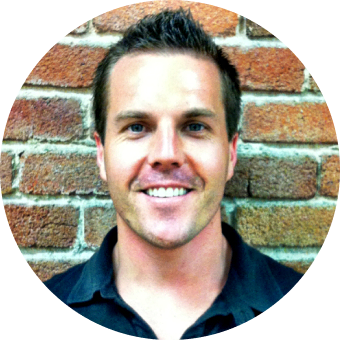 "The Justuno rule engine is second to none, meaning, configuration of customer journey messaging and promotional campaign messaging is no longer a headache for us to manage."
Anthony Painter, Director of Operations, Ellus & Krue

Power Deeper Personalization
Learn how you can increase your conversions while our technology does the hard work for you, sign up for a walkthrough of how our advanced personalization and AI-powered features work for you.
4.6/5 — from 200 reviews

4.6/5 — from 2200+ reviews