In order to create a great shopping experience for your customers, you need to treat your site as an actual storefront. Yes, there are significant differences between e-commerce and brick-and-mortar stores, but the essentials are the same. Your goal is to create a shopping experience that results in sales, happy customers, and brand advocates in order to drive new and repeat customers.
Here are 10 ways that you can create a distinguished shopping experience for your customers.
Implement Simple & Functional Design
Store design is an aspect that shoppers are either actively or subconsciously forming an opinion on and therefore creating an initial opinion on your website. Make sure that your design makes a positive impact! Flat design has become the new standard for sites, and it does make sense for many e-commerce sites. This is an emphasis on vivid colors, clean shapes, typography, high-quality images, and, most importantly, usability.
Letternote's website design is just as spectacular as its line of lifestyle products!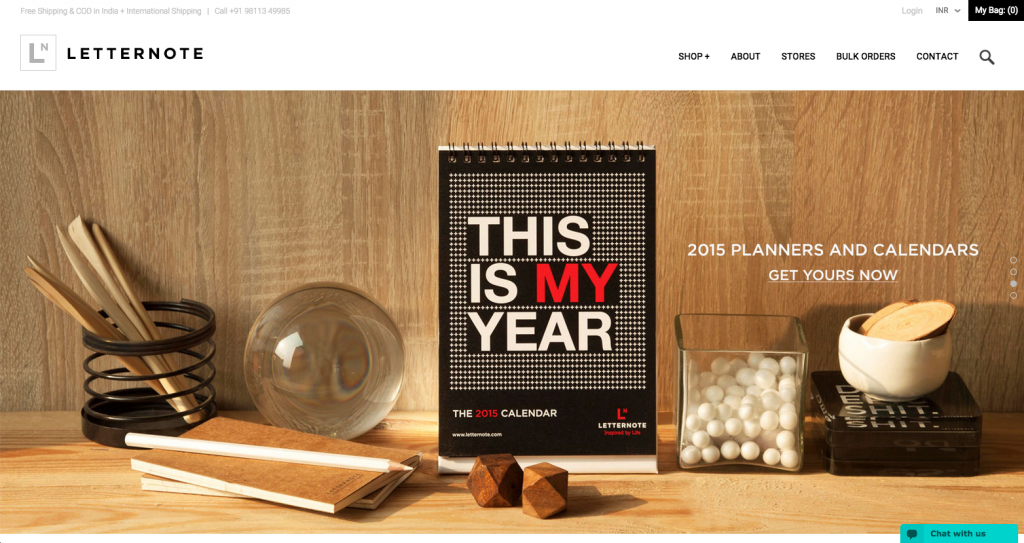 Present Promotions & Coupons On-Site
Online shoppers try to find deals and coupons at every chance they get. If they can't find these deals on your site, then they're going to either go to find a coupon elsewhere or to a competitor's site. There is no guarantee that they're coming back, and they most likely won't. So present them with what they want by offering them coupons on-site with an email pop-up. Overlay pop-ups are the most effective way to display promotions.
With Justuno, presenting and distributing promo codes has never been easier. Simply offer visitors a coupon that they can instantly receive on your site by entering an email address, phone number, or performing a social action.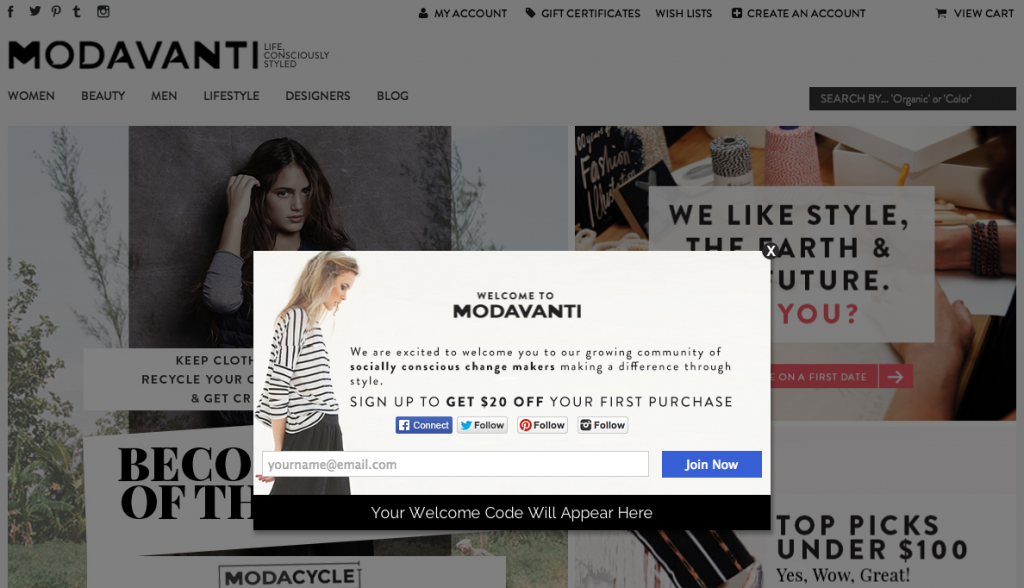 Provide Multiple Shipping Options
Shipping options are quite possibly the biggest factor in a purchasing decision. Unexpected or high shipping costs are the top cause of abandoned shopping carts (Pressroom UPS).
In addition, 63% of shoppers view the delivery date as an important factor in their purchasing decision. I won't go into too much depth here, but the key is to have a variety of shipping options and to inform shoppers of shipping costs early on in the purchasing process. Shoppers are much more likely to purchase from you if you're upfront with additional costs, regardless of how high they may be.
Get More Customer Reviews & Testimonials
Customer testimonials and reviews are how many shoppers make the decision to buy, decide to buy, especially if it's a type of product that they have no experience with. Having a solid amount of positive reviews will result in more first-time purchases and will help with your brand perception. Be aware that shoppers review all aspects of the experience. Your customer service, shipping, and packaging all make a difference.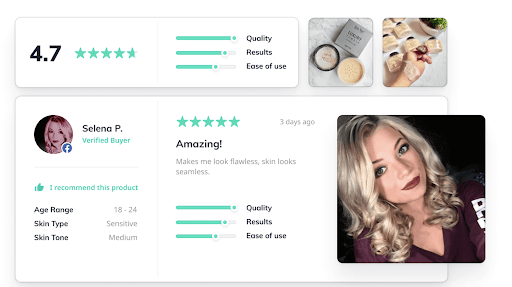 Make Customer Service Your Strong Point
Go above and beyond to please your shoppers and customers with customer service. Based on a study by Econsultancy, 83% of consumers require some form of customer support when making an online purchase. It is important to be there for your customers so be sure to provide an email address and phone number.
Displaying a phone number shows legitimacy as well as a human presence in your online store. Be sure to implement live support chat on your site. According to Forrester, 63% of online consumers are more likely to return to a site that has LiveChat.
Interact On Social Media
Social media is the most common way for individuals to interact with a brand. You don't have to be on every social channel, but pick a few that you are familiar with. We'd recommend Facebook, Twitter, TikTok, or Instagram since these are the platforms where you see the most interaction between brands and individuals.
Social media is also a very common channel for customer testimonials as well as customer complaints. Make it a goal to thank all customers for positive posts about your brand and to resolve all complaints received on the particular channel. Complaints on social media can drastically hurt brand perception if they go unresolved.
Packaging
This isn't an on-site element but is very important in terms of the whole purchasing experience. Be sure your items are neatly packaged. There's nothing worse than receiving a package that looks like it was thrown out of the back of a truck on the highway. Also, look for ways to add value. For example, I ordered some protein products from Hippie Butter recently and received a handwritten letter from the owner, Brad Irvin. Little things like that can go a long way toward building a reputable store.
Check out our webinar, all about creating the ultimate customer experience from unboxing to onsite here.
Website Security
Security is very important, especially with recent occurrences. Assure shoppers that your site is secure with an SSL certificate along with some badges on site stating that your site is secure. I'm sure most sites are SSL secure these days, but having it on display will be helpful with uneasy shoppers.
Here's an example of Country Club Prep's secure, one-page checkout.

Create Additional Value With Content
Content is one of the best ways to differentiate your brand from others. Educational content will add value and can assist shoppers who are on the fence about purchasing. Content about your brand, story, and culture makes your company more relatable, and if individuals associate with your brand, they will most likely purchase at some point. Put more effort into your content marketing strategy, and you'll see positive results over time.
Tenkara Rod Co. posts amazing blog content, including people profiles, high-quality photos, and instructional fishing videos.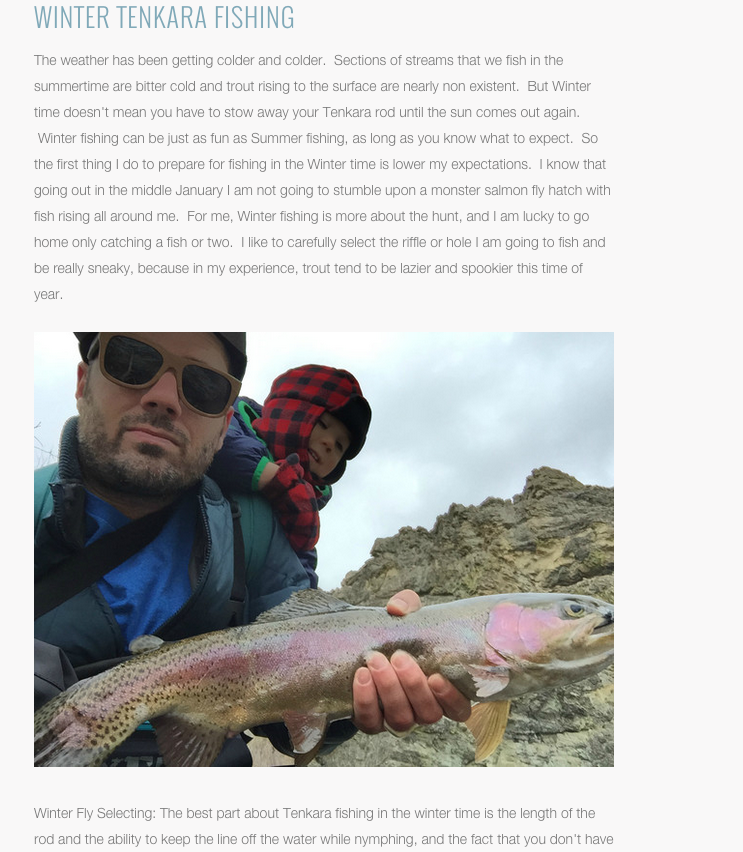 Mobile Device Compatibility
Consumers are using multiple devices to either research or buy items online. You need to have a responsive website that will be functional on desktop, mobile, and tablet screens. More and more platforms are offering mobile responsive website designers, so it is much more accessible for any online business.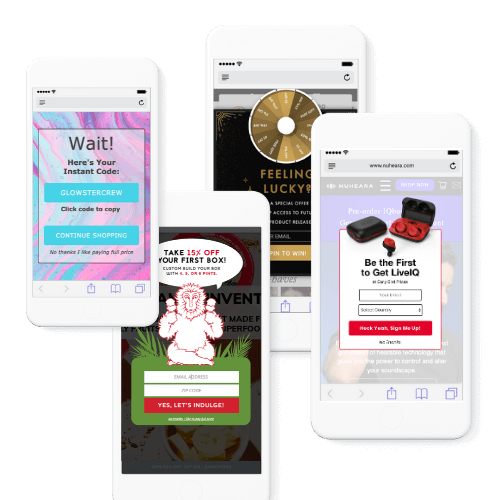 Any online retailer can create a fantastic shopping experience for their customers, and with this list of 10 ways, you can get started immediately. If you have any other tips that you think may be helpful for other e-commerce store owners, let us know!