Okay, now that you've got some great ideas on the types of content to create, let's review how to make this your highest converting lead magnet campaign ever!
Key elements of a high-quality lead magnet
I think everyone has an experience where a lead magnet does not meet their expectations. This can frustrate newly acquired leads and hurt brand perception. This doesn't mean that your lead magnet has to be full of a lot of content, it just has to deliver on what the person signs up for. 
Here are seven criteria that make for an exceptional lead magnet:
High Value – A quality lead magnet has both high perceived and actual value.
Relevant – Make it relevant to your expertise and relevant to its placement on your site. If you have a blog post on SEO best practices, drop a lead magnet for an SEO cheat sheet on that blog post.
Easily Accessible – Be sure your lead magnet is accessible throughout your site and the process to receive the piece of content is straightforward.
Addresses and Solves a Problem – This goes for all types of content but especially for lead magnets. This should provide insight on problems that people need help with.
Provides At Least One Actionable – Your readers should leave with one key thing to apply to their life or business.
Organized and Easy to Absorb – Do you really need all of that content? Trim your piece down to exactly what it needs to be. Sometimes shorter and condensed content is more powerful.
A Call to Action on How You Can Help – Provide a relevant call to action on how your products, services, or content can help this individual.
These criteria can also be applied to other areas of your content marketing strategy. Here's a great lead magnet example from Momentum Mag. This content upgrade covers a relevant topic to Momentum Mag readers and its extremely easy to understand what value the reader will receive by downloading the guide.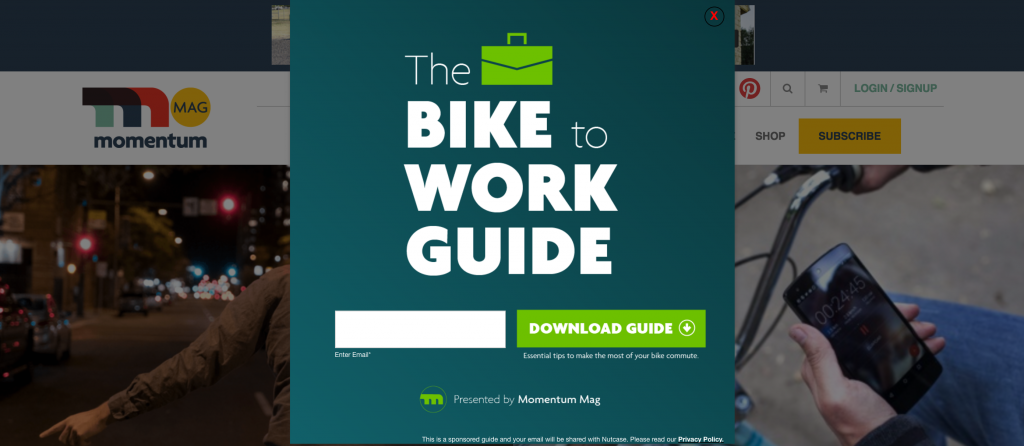 Re-purpose your current content
You've already spent a great deal of time and effort in creating high-value content. Start with what you have already. Take one of your high performing posts and re-purpose it into a new form of content. This can be an e-book, cheat sheet, slide deck, or an infographic. This way, you can be confident that the lead magnet is relevant to your readers and can implement the campaign much more quickly to start seeing conversion results!
Free tools for content creation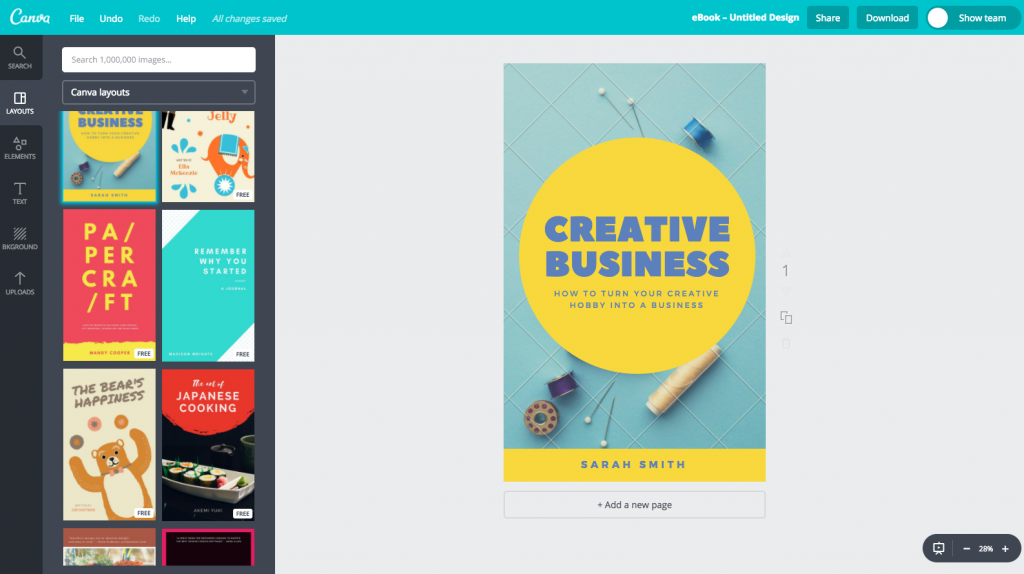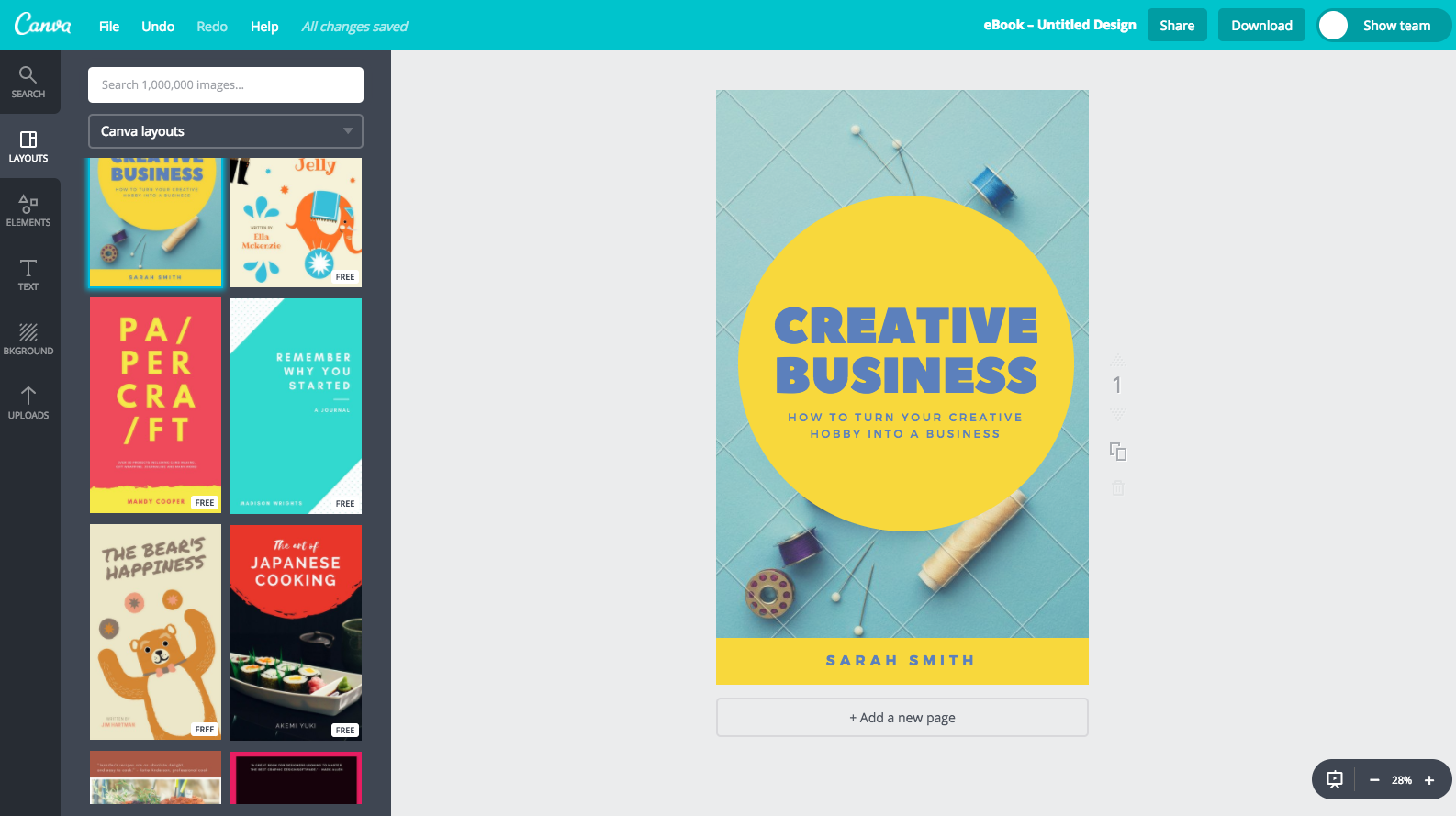 Canva – Canva is the ultimate free tool for creating spectacular e-books, whitepapers, infographics, and much more. This is a designer that anyone can get accustomed to using and even comes with a bunch of helpful templates to give you some direction.
Slideshare – Simply create a slide deck and host it on Slideshare. You can embed the slides on a landing page or share via link. It's also on display through LinkedIn for even more exposure!
Youtube – If your lead magnet is a video, you use a private Youtube video which is only accessible through a unique link!
Example lead magnet workflow for optimal conversion rates
When following up after a subscriber has opted in through your lead magnet, keep things simple and let your piece of content do the talking for you. Here's an oversimplified follow-up workflow that you can use and expand upon to fit your needs.
Present visitors with a lead magnet. Use a pop-up or landing page for increased exposure.
Visitor opts in to list through a lead magnet.
Provide access to a piece of content on the post-engagement or thank you page.
Send an email containing the lead magnet (you can also include a quick pitch for your products/services if it makes sense).
If the email is not opened, send a similar email in 1-2 days. Test out a different subject and create some urgency.
If email is opened, follow up 5-7 days later with an additional, relevant piece of content or an offer to try products/services.
Expand this current workflow to include more content, place completed contacts in proper bucket (blog subscriber, marketing qualified lead, etc.) or place in a specific drip campaign.
This example flow will ensure that you do not let any opportunities slip through the cracks and will help fuel your targeted email campaigns with interested leads. This type of flow will give your content and product/services the best chance of getting seen by your prospects. Here's an article showing you how to set up your lead magnet pop-up campaign. 
Add a lead magnet and start converting!
You've got all of the tools you need to create an awesome lead magnet but that's just half the battle. Content marketing isn't easy and you'll need an effective way to engage and then convert visitors with these lead magnets.
Justuno, an on-site visitor conversion platform, provides you with every tool needed for the job. Email pop-ups, banners, exit offers, and more with unrivaled design and targeting capabilities. Check out our product suite and see how we can help you start converting today!