Shopify is an excellent e-commerce platform for businesses of any size. It's accessible and affordable for new e-commerce brands, while also offering enterprise solutions for high-growth and large businesses with Shopify.
One of the best things about Shopify is their extensive selection of applications to optimize your store with. With 12 main categories and over 10,000 apps within the Shopify ecosystem, it can be daunting to find the right solution to solve your business's needs. So, we decided to make it easier for you!
Below are 16 Shopify apps in various categories, from social media marketing to managing logistics operations and data analysis that can give your store the edge and reach the next level of growth.
Gatsby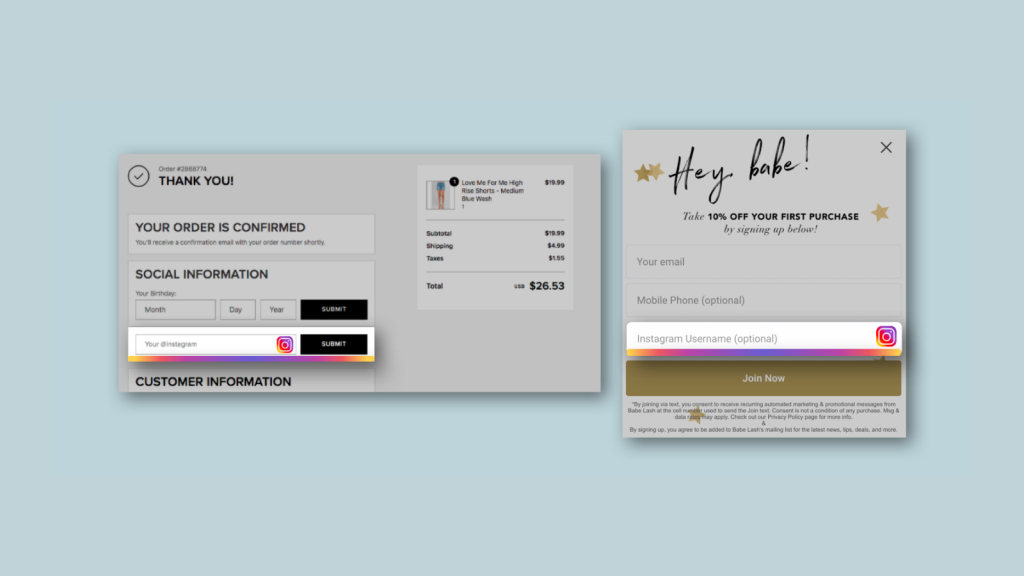 Gatsby is a micro-influencer marketing automation platform using onsite integrations and AI to predict your best customer influencers. Their dashboard helps source, track, and measure engagements automatically to streamline the logistics of influencer marketing.
Influencer marketing is one of the fastest growing channels for e-commerce brands which makes it critical to build a program that can scale. Gatsby helps you do that if you're just starting out or an established brand – you can build fully automated influencer strategies at any level.
Check out our e-book with Gatsby on how to boost your brand with micro-influencers!
Shopify Rating 5/5
ShoppingGives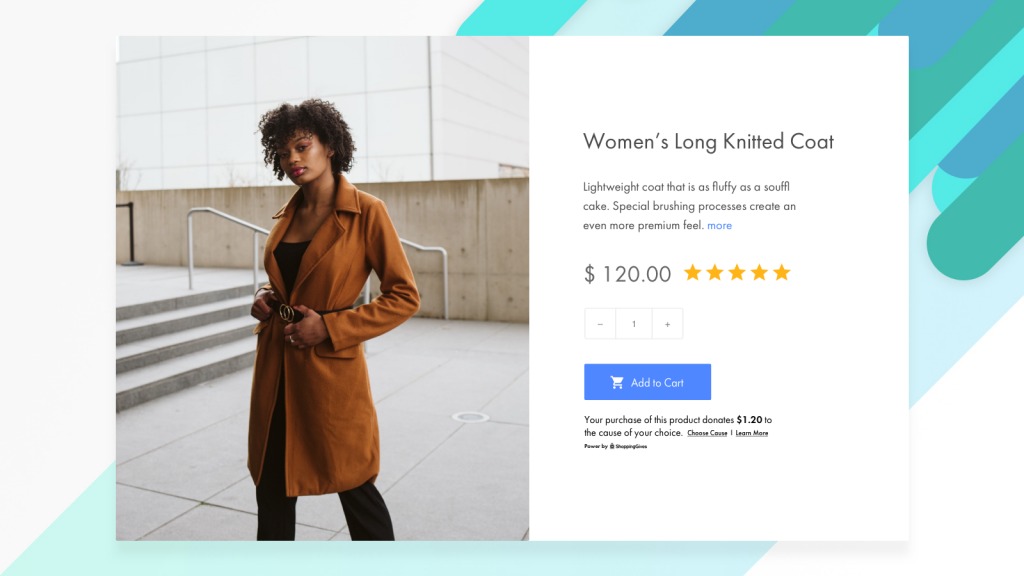 Change Commerce – Donation App by ShoppingGives is a seamless donation solution for brands of any size so you can add company or customer donations to your purchase process. You can create customizable giving experience to support 1.5M+ nonprofits with ease by designating specific charities, causes, and donation amounts.
Empower customers to make a difference with their purchases or even create a loyalty program through integrations for donations that fit your target audience. Social responsibility by brands is becoming a key factor in purchase decisions for customers, which is why apps like Change Commerce are a great way to streamline the process and make customers confident in how you're giving back to the causes important to them
Shopify Rating 5/5
Daasity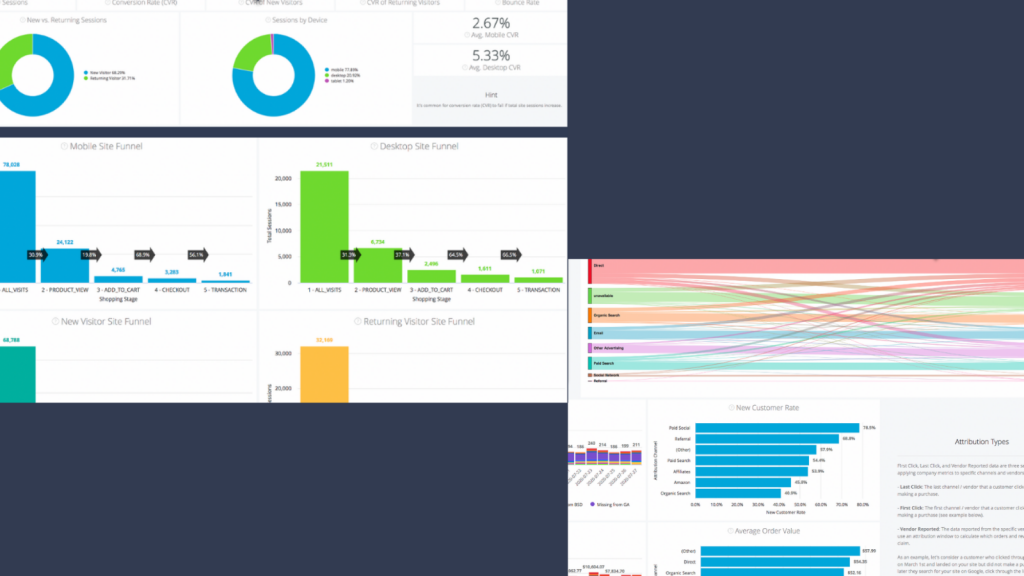 Daasity is a data analytics solution designed for the non-technical user so you can get the answers you need to grow your DTC business without hiring a team of data scientists.
By consolidating all of your data sources into a single dashboard, you're able to uncover actionable insights to drive marketing and business decisions. Integrating with Shopify, Amazon, Retail POS, and more sales channels makes Daaasity the only app on the market to consolidate the top DTC platforms in one. Data is a marketer's best friend and Daasity makes it accessible to everyone.
Check out our webinar with Daasity & EnquireLabs on Finishing Q1 Strong & Prepping for Q2
Shopify Rating 5/5
Gorgias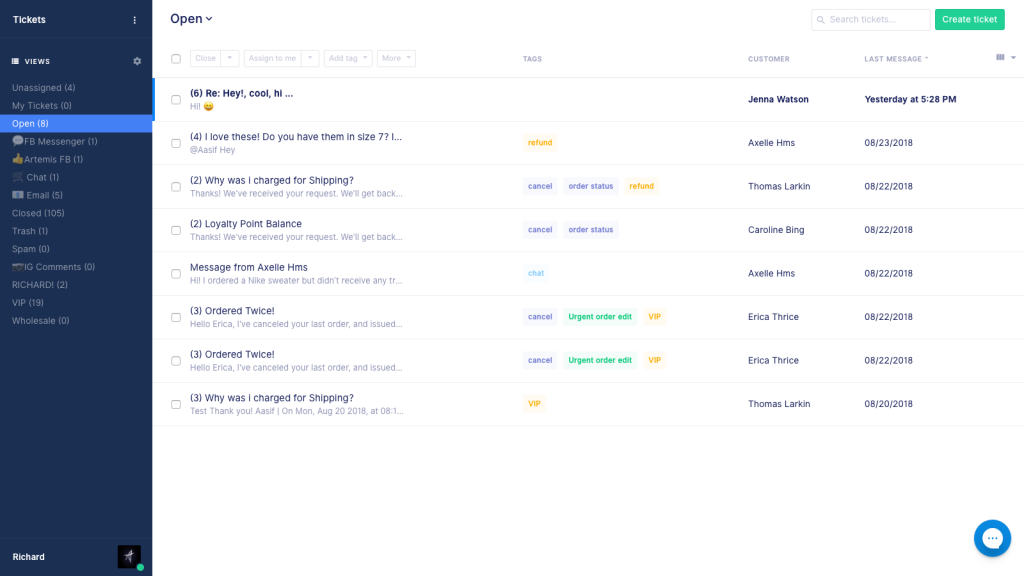 Gorgias helps you centralize all customer service channels, so Facebook, Email, Instagram, chat, SMS, and calls are all in one place. Reducing response time by 43% for faster resolutions and happier customers.
Customer service (CS) is one of the most important factors in building customer loyalty and repeat customers. Even if they return one order, they customer service can be the difference of willing to order from you again Their deep integration with Shopify and Shopify Plus means order details and resolution functions are all available within the app streamlining each interaction and helping your CS team simplify tasks.
Shopify Rating 4.7/5
ReCharge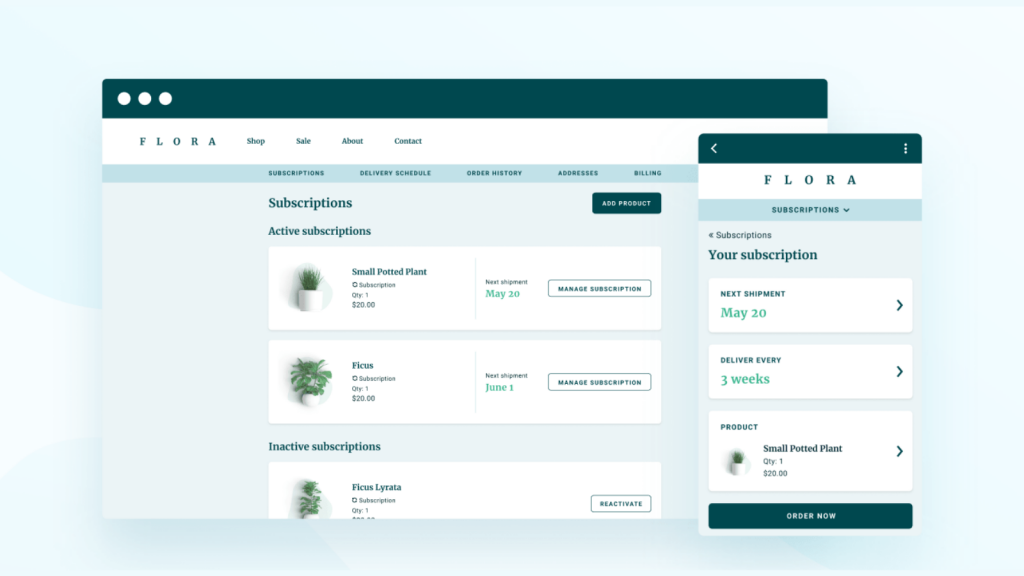 ReCharge helps grow your subscription business and easily manage the logistics of repeat purchases. ReCharge gives customers the tools they need to manage their own subscriptions easily reducing churn and increasing loyalty and CLV. Plus, it consolidates data so you can learn from your customer's behaviors to better meet their needs.
Subscription services are a growing part of e-commerce as they're a sustainable recurring revenue machine. ReCharge helps you build out your own program so you can grow your Shopify store even faster.
Shopify Rating 4.7/5
EnquireLabs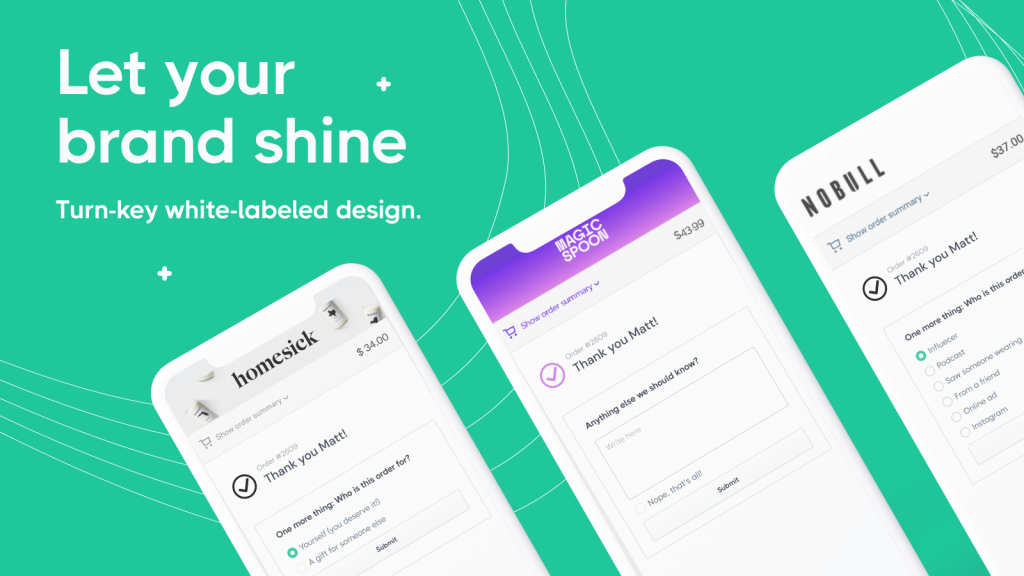 EnquireLabs is a post-purchase survey application that makes collecting your own customer dataset a breeze. Improve attribution for more impactful campaign planning, CRO with insights on today's shopping experience, and finally, personalization by understanding who your customer base is.
Surveys can be hard to implement but EnquireLabs placement on order confirmation pages boast 50% completion rates on Shopify and Shopify Plus!
Shopify Rating 5/5
Shogun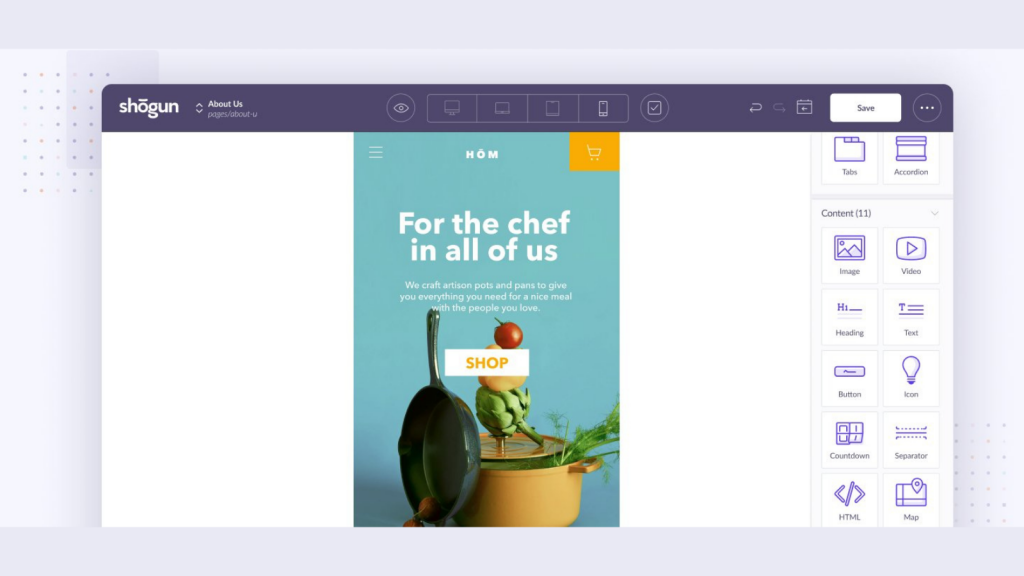 Shogun is a web page builder with a drag and drop designer for easy custom home pages, PDP, landing pages and more. You'll be able to improve your conversion rate with SEO-friendly pages for every campaign so you can properly segment messaging and onsite experiences.
Shopify Rating 4.8/5
Klarna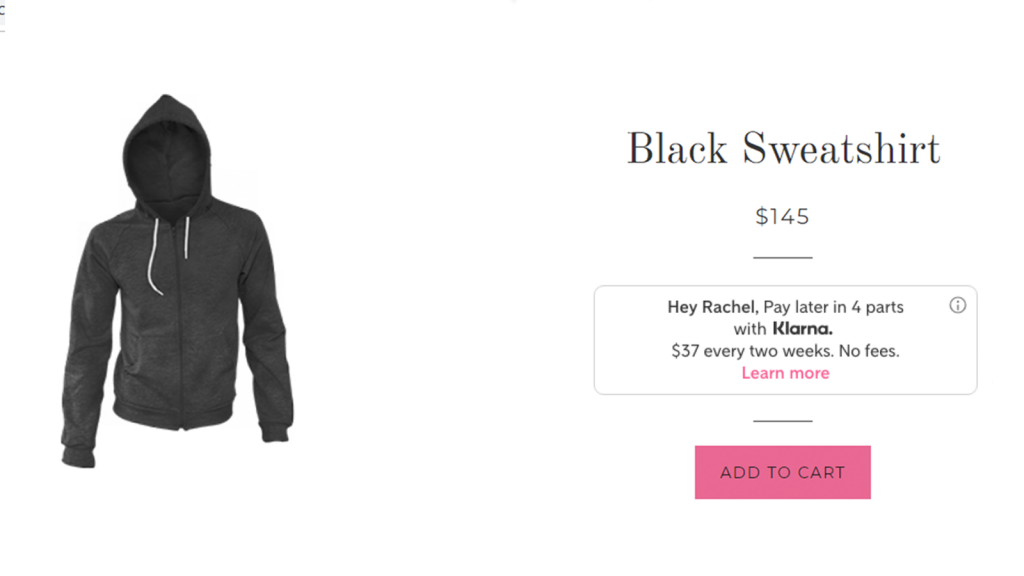 Klarna is a payment provider allowing customers to pay later with interest-free installments as a flexible alternative to credit. Boost spending power by showing them exactly how they can pay, choosing to shop now and pay later or split their total into installment plans.
Their on-site messaging easily fits into your Shopify store design so you can educate customers at every touchpoint on your website.
Shopify Rating 3.6/5
Omnisend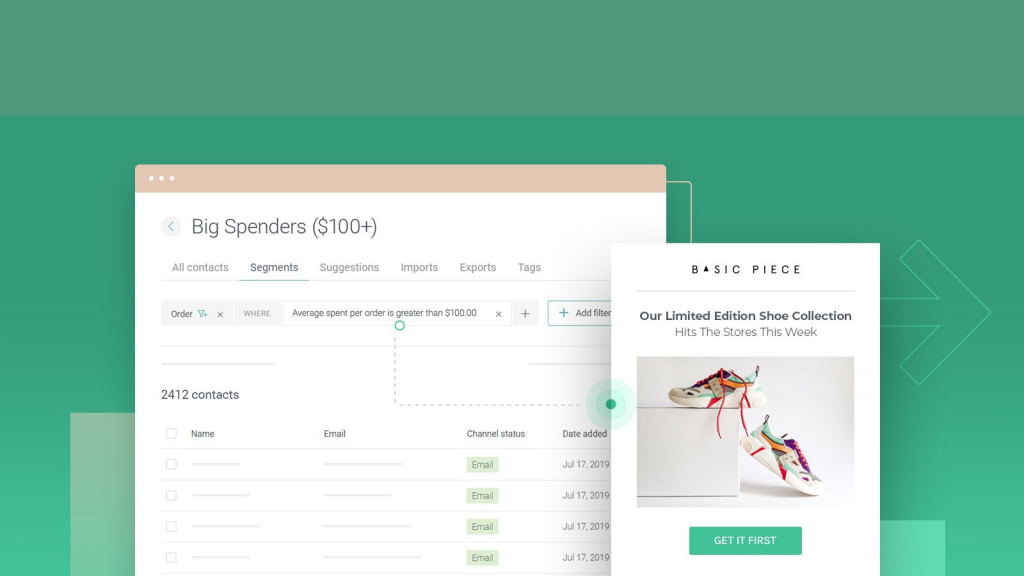 Omnisend is an email and SMS marketing automation platform for Shopify merchants that want to improve their messaging flows without extra effort.
Pre-built automations plus no-code editing means you can create personalized emails without extra work and target your most valuable segments with ease.
Shopify Rating 4.7/5
Okendo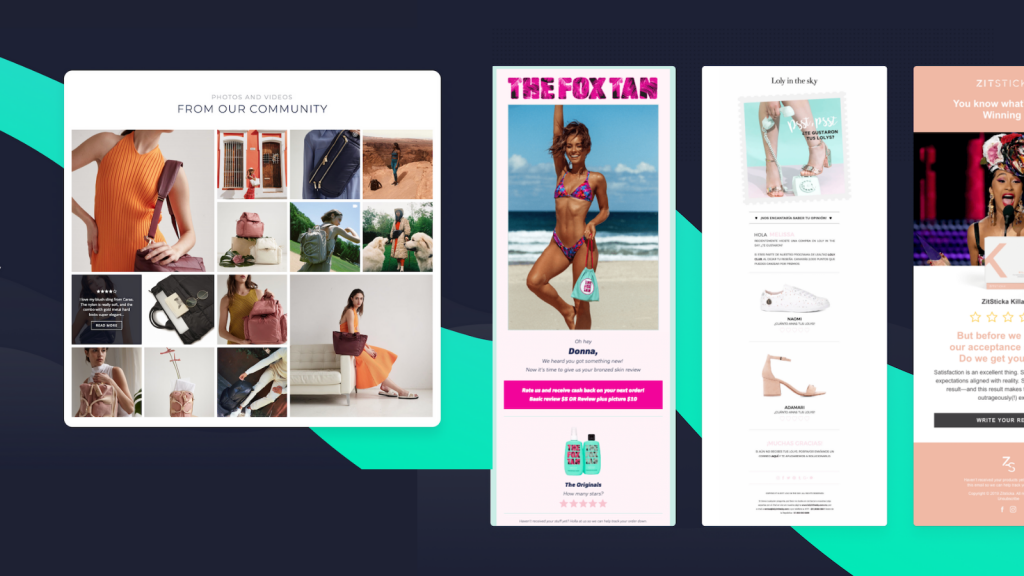 Okendo is a user generated content (UGC) and social proof platform designed for high-growth Shopify retailers. They have the tools to collect product ratings, reviews, customer photos, feedback, and Q&A.
Social proof is one of the most powerful things to show on your website to help convert shoppers and build trust. By using Okendo you can collect every type of social proof and UGC for a customized display on your website.
Shopify Rating 5/5
Tapcart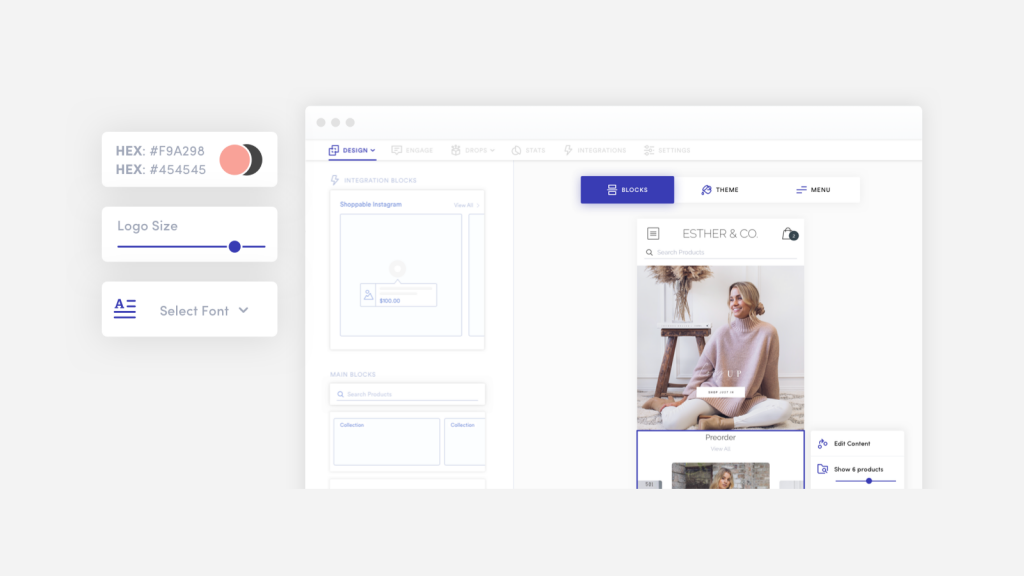 Tapcart helps Shopify merchants create mobile apps so they can reach their customers on the device they want to shop on. By syncing your Shopify store with your Tapcart app you'll be able to build loyalty, improve retention, and offer a better shopping experience.
Mobile commerce is often frustrating and not optimized, which is why only 12% of consumers think shopping online is convenient. Help combat that with streamlined checkout experiences and push notifications designed to improve engagement and conversions.
Shopify Rating 4.7/5
Skubana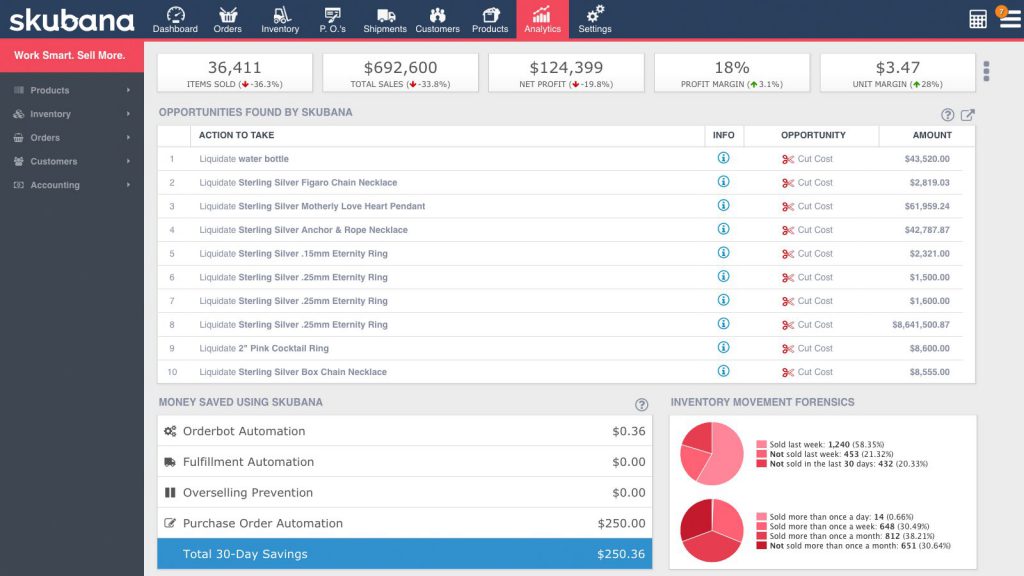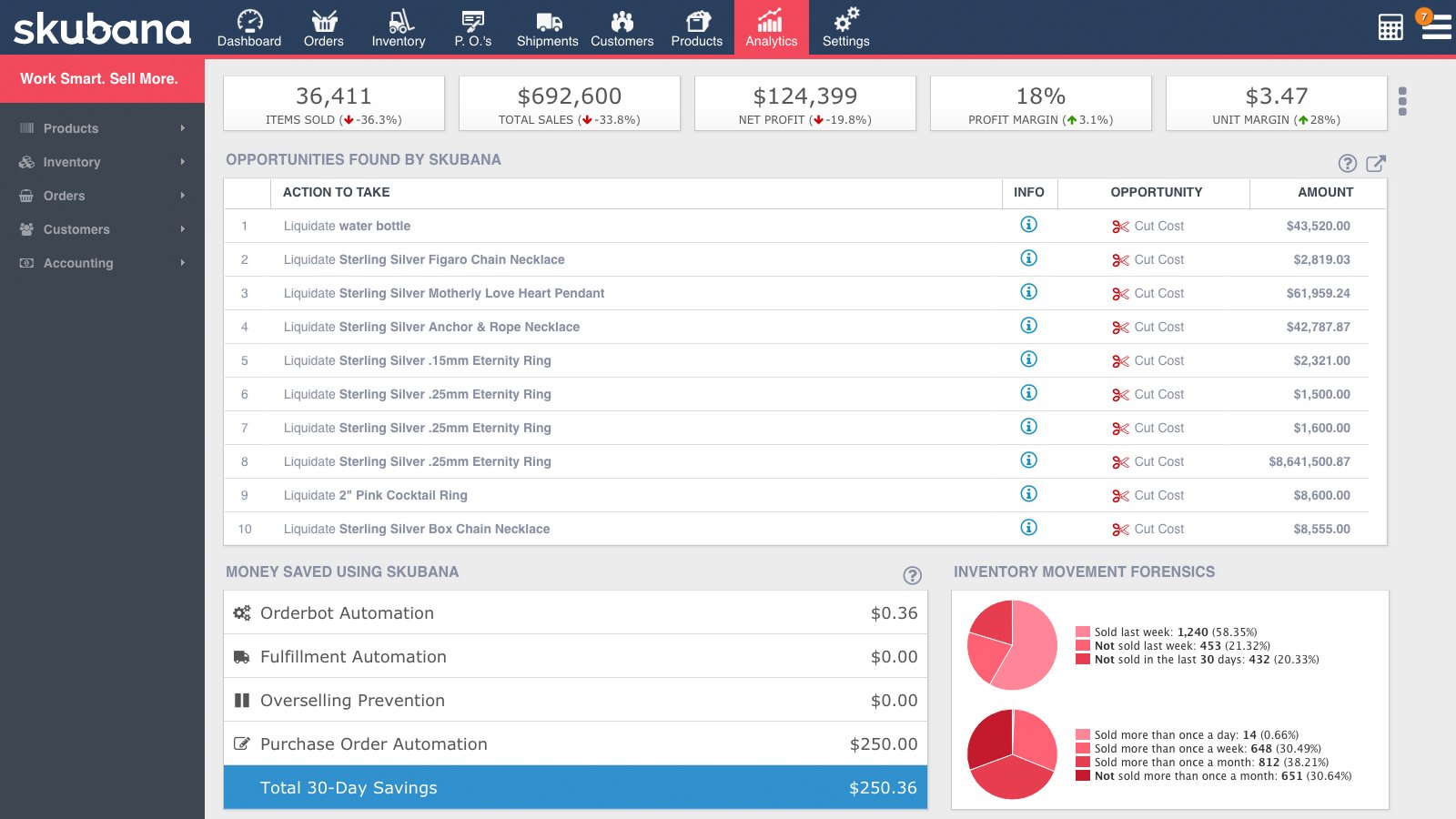 Skubana helps with one of the hardest parts of running an e-commerce store: operations management and logistics. By seamlessly integrating products, fulfillment, sales channels, purchase orders, and more Skubana is the MVP of your MarTech stack.
Manage inventory, shipping labels, and even run predictive analytics to uncover trends in purchasing behavior to anticipate future demand–if you there's a crystal ball for e-commerce, Skubana is it.
Shopify Rating 5/5
Postscript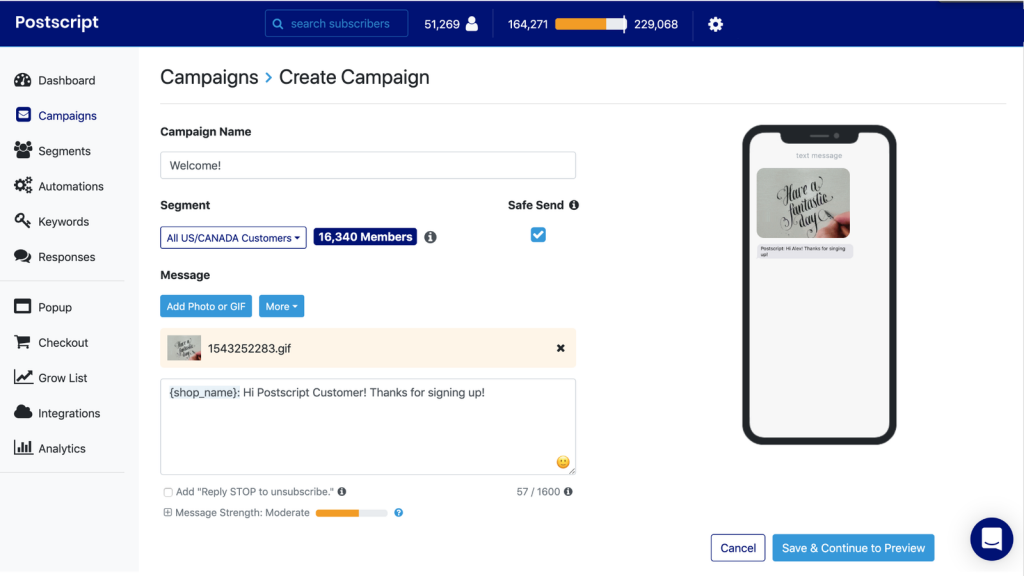 Postscript is the only SMS marketing platform designed EXCLUSIVELY for Shopify merchants.
That means your store data is at the core of their automations and messaging so you can be sure that you're sending the right text to the right person at the right time.
Postscript also prides themselves on TCPA compliance during onboarding so that you don't have to worry about issues down the line. Peace of mind is a great thing when you're running a growing Shopify store!
Check out how Justuno and Postscript work together to supercharge SMS campaigns from lead captures and beyond.
Watch our webinar with Postscript about The Art of the Drop: E-Commerce & Building Hype
Shopify Rating 5/5
LoyaltyLion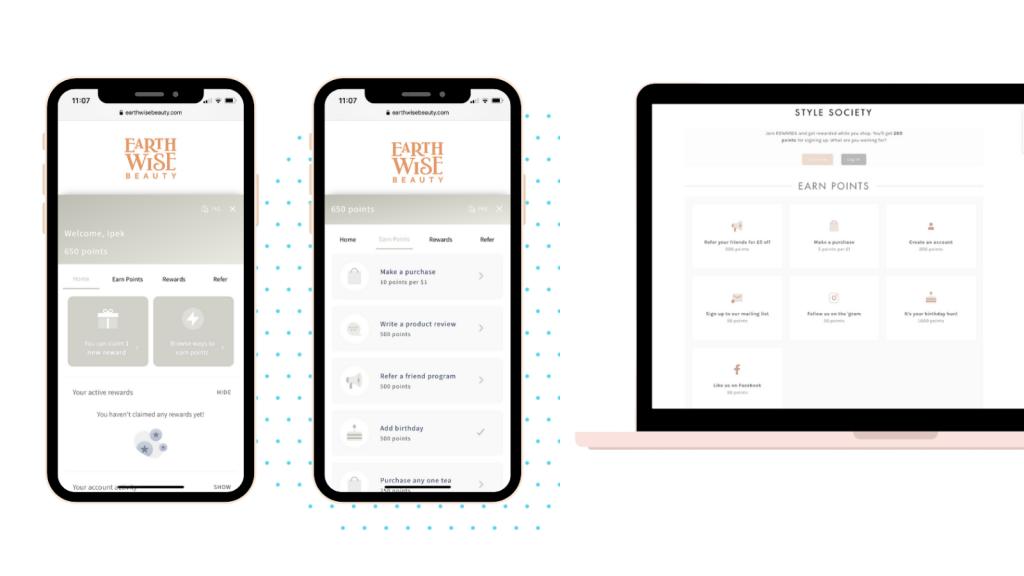 LoyaltyLion makes building a loyalty program a breeze, with points for all kinds of events and custom activities and offering rewards that go beyond just discounts.
Customer loyalty programs are one of the best ways to increase repeat purchases, overall CLV, and customer satisfaction. LoyaltyLion makes it simple for you to implement this crucial post-purchase experience so you can start cultivating brand advocacy and nurture customer relationships. Plus, they offer a free program for those just starting out on Shopify until you reach 800 per month!
Shopify Rating 4.6/5
Shippo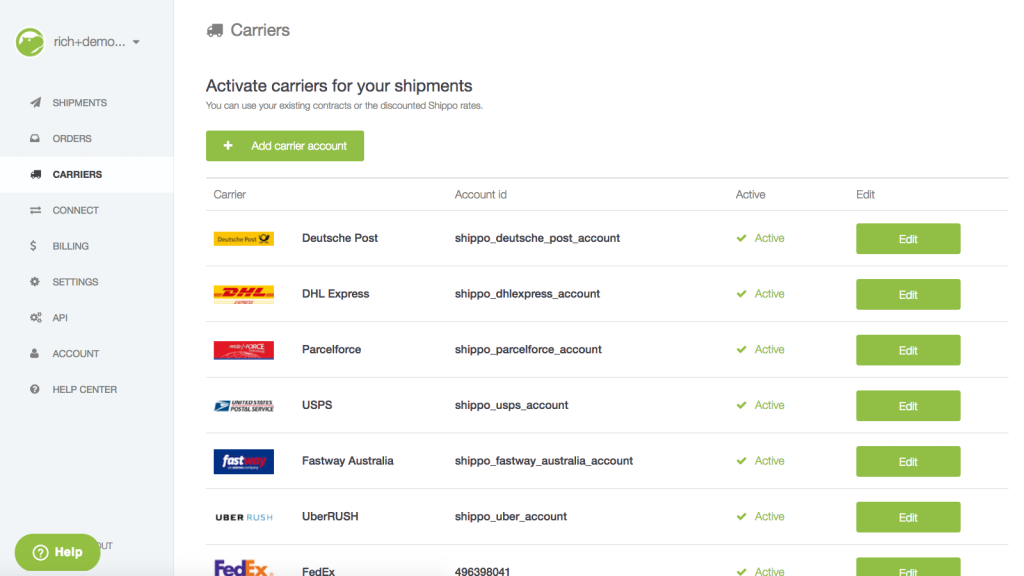 Shippo helps you get instantly discounted rates from all the major carriers and uses automated workflows to speed up label printing and send tracking information.
You can pre-fill and save package information for even more efficient packaging plus, transparent tracking information keeps customers informed and creates a positive post-purchase experience!
Shopify Rating 4.1/5
Justuno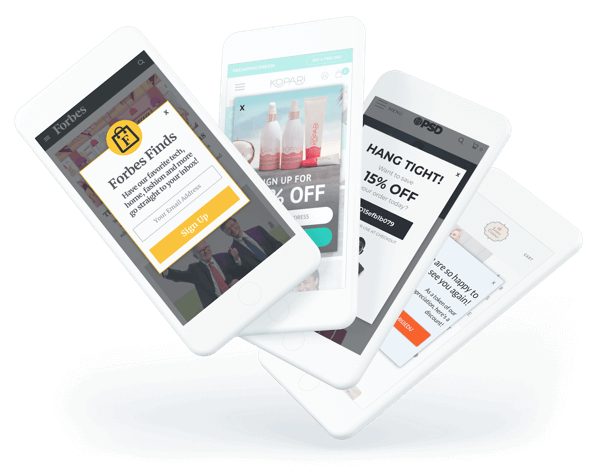 Justuno (that's us!) is an onsite conversion rate optimization (CRO) platform using onsite messaging, pop-ups, and AI-powered product recommendations to improve every visitors experience. Our platform is the best solution to capture customer data, keep website visitors informed, and even improve your marketing performance on channels like email, SMS, paid ads, and more.
Justuno customers on average see a 135% lift in revenue within the first year of using our CRO platform. We fit seamlessly into your current MarTech stack with over 100+ integrations and are a certified Shopify Plus app partner.
Shopify Rating 4.6/5
If you're interested in learning more about any of the apps listed above let us know and we'll connect you (even if you aren't a Justuno customer, we'll hook you up).