Product Recommendation Engine
Commerce AI is a powerful product recommendation engine that creates intelligent upselling and cross-selling product recommendations based on your inventory and customers' behaviors.
Complete Marketer Control
Promote, demote, weight, and filter recommendations from an intuitive interface. And you can do it without help from IT.
With Commerce AI, you can automatically promote, weight, and filter product recommendations throughout the customer journey, all from an intuitive interface without help from a developer. Our powerful product recommendations take into account billions of data points plus your store's inventory for intelligent promotions that encourage higher-order values and increased conversion rates.
Personalization is an expectation in today's e-commerce landscape. Commerce AI brings our clients one step closer to creating the ultimate online shopping experience.
Build your promotions around five base algorithms. Each increases order value and conversion rates using a different marketing technique.
Suggest products that complement what a visitor has already purchased, browsed, or added to their cart. These recommendations are the result of billions of data points that reveal clear patterns in behavior to uncover products most likely to be purchased together.
Recommend the higher-end version of what shoppers are already browsing. These promotions intelligently fire recommendations that are designed to entice shoppers to convert on more profitable items.
Encourage conversions using compelling recommendations based on proof from other buyers' behaviors.
Leverage the browsing behavior of other shoppers to intelligently recommend products a visitor may be interested in based on what's trending.
Show visitors items they've viewed before but didn't buy to remind them to return to these products and encourage them to purchase.
Narrow down your target audience with filters that compliment and further define your algorithms. 
Filters are based on product attributes and set parameters for how recommendations are made and what the recommendations include. These help you target more narrow audience segments with relevant messages and also allow you to place a heavier weight on items you're trying to push. 
Show 'Out of Stock' Items
Wherever recommendations appear, you can use customizable templates to align them with your brand's look and feel. Get inspiration from a library of pre-built experience templates, including dozens of ready-to-use recommendation templates or build your own from scratch.
Implement personalized recommendations across your site anywhere from a pop-up, in-page design, side flyout, banner, and more. These messages are meant to span the buyer journey, encouraging them through the shopping process and engaging them at critical touchpoints.
Depending on the algorithm and filters selected, these promotions will draw from billions of data points, visitor profiles, and more to unify into a single actionable segment to target. Each algorithm and subsequent filter were designed with both you and the customer in mind, to maximize conversions and improve their onsite experience.
Commerce AI is meant to create intelligent recommendations based not only on the visitor's stage in the marketing funnel or onsite behavior but also their "attributes" outside of your site: where they came from, offsite marketing engagement, and more. It's all of these traits baked together that create a complete picture of what each visitor and their segment want. 
Leverage these insights into creating continuously improved and relevant campaigns for your visitors. Commerce AI is designed with efficiency and agility in mind, your strategies will change quickly as shoppers transition through stages, and your onsite experience will need to reflect that.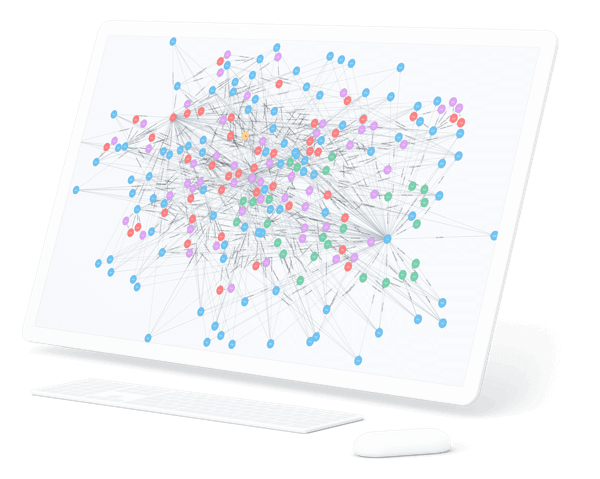 Sometimes marketing campaigns get over-complicated to the point where we no longer know what's working and what's not. It's an easy trap to fall into when implementing AI and automated strategies into your marketing. 
When we designed Commerce AI, we wanted to help retailers avoid falling into that trap.
By using five goal-based algorithms, your promotions start with a clear vision of conversions. From there, you can increasingly customize your promotion with filters. These are based on product attributes to adapt recommendations based on certain parameters and context for the target audience. For example, select the brand-specific filter to add to a cross-selling promotion for shoppers who are known to only purchase from one product line. 
Customization with Commerce AI and the targeting potential is endless, but organized in a way that helps you keep customer segments organized and distinct.
Best Practices Yield Better Conversions
Commerce AI is our answer to the growing need amongst retailers for intelligent and powerful data processing that automates getting the right product in front of the right customer. It empowers your team to create more refined pop-ups that are built with a goal in mind from the start.
Poor practices have caused website pop-ups to be viewed negatively, but relevancy and value will always yield results. With Justuno, you can create a better website experience that your visitors actually want.
This free and instant analysis of your website performance will show you what Justuno can do for your business.
Please enter a valid email address