Even though you have tips and tricks for designing engaging emails, personalized copy, CTAs that pop, and segmented lists, you still need to focus on what the right email marketing campaign is to achieve your goals.
An email campaign is a series of emails serving a specific purpose and sent in a specific order. These campaigns are not launched arbitrarily but are strategic and calculated.
Although getting help from an experienced email marketing agency is always recommended for top-notch email campaign strategies, we've got a quick crash course below on the foundational email campaigns you will need and what they each entail.
This is not a definitive list – but a starting point. Make sure you tailor your campaigns according to your business goals and consistently A/B test them for optimal results.
Some of the most common types of automated email campaigns are:
1. Welcome Email Campaign
The welcome email is the perfect place to start with a thank you to your new subscribers. Then you can provide additional information about your brand, product, opt-in offer, etc.
The specific elements to include in a welcome email often depend on your industry and specific offering. But in general, you can use this email to showcase your brand's USPs and highlight the value recipients can expect. When welcoming new users to a product or service, these emails can be the perfect option to explain how everything works and what users need to do to get started.
Type of welcome email campaigns that you can consider-
A) Introduction or Announcement Email
This is one of the most common types of welcome email campaigns. Welcome emails can be used to introduce or announce your next sale, eBook, webinar, coupon, or free trial. This email also works well to describe and promote a particular marketing offer with a call-to-action that links to a targeted landing page made for this campaign.
However, while designing such emails, you must ensure your email's call-to-action (CTA) link is large and clear with actionable language to make both the action you want email readers to take and the value they will receive crystal clear.
B) Product Update Email
Product emails are not easy to design – the challenge lies in engaging the users. Users aren't usually enthusiastic about these emails, as they're typically not as interesting or engaging as an offer email. The information is important, and some of your subscribers will be thrilled to see long-awaited updates—but if we're being honest, it's not going to be as exciting as a flash sale or groundbreaking report. So keep these product update emails simple and concise.
For those with regular product updates, like those in the services or tech industry, consider weekly or monthly product digests to keep your customers and/or prospects updated with the latest. Rather than inundating your contacts with a slew of emails about each product update, you can also periodically send a set of emails with the new updates or products summarized.
C) Dedicated Send
There will be days when you would want to target only a specific group of new subscribers. For instance, if you're launching a face cream for the kids, you might like to send a dedicated email just to parents to alert them of this new product launch they might be interested in. The reason this falls in the welcome section as opposed to the promotional section below is that your newer subscribers who haven't yet purchased should be consistently shown different product lines until you find what makes them click! An email marketing agency can help segment out the different branches of these flows so that as subscribers engage with your brand, they move smoothly between your customer segments.

Learn more about how to manage email campaigns wisely & maximize your results to the next level.
2. The Promotional Email Campaign
When we think about promotional emails, the first thing that comes to mind is spammy emails, like machine-gun fire in an inbox. We all have several spammy unread promotional emails in our inboxes – because they are called promotional emails. That's not what we, as subscribers, want, and this is not the correct way to implement the promotional email campaign.
Rather than sending ten similar emails promoting your products, consider drafting one strong email that stands out and showcases true value. Ensure your email is connected to previous sends to this segment and clearly ties into the next by telling a story connecting each hit.
Use these emails to announce exclusive events, offer exclusive discount codes, access to new products, or even educational content based on their lifecycle stage. Make sure that the call-to-action links to a targeted landing page to complete their journey and then continue their personalized experience onsite with pop-ups/messaging based on their referring UTM.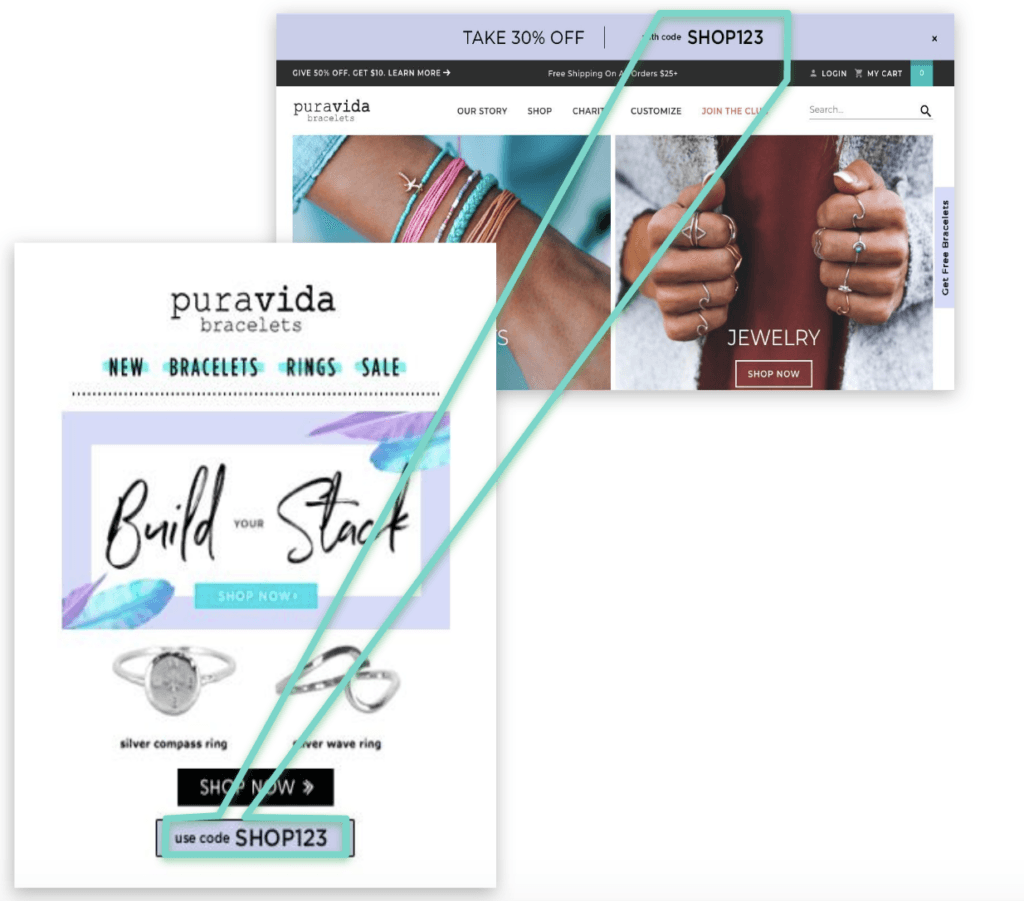 3. The Seasonal Email Campaign
A seasonal email campaign is a branch of a promotional campaign.
Seasonal emails are sent on specific occasions. From Valentine's day to the BFCM/Christmas holidays, there are particular occasions when you can send these emails to engage and excite your subscribers. Develop these emails in advance with a clear message and value prop for your segments both before the holiday/season and after.
While planning your seasonal email campaign, consider the first come, first served basis and start early. You need to understand that your prospects are already bombarded over the holidays, so make sure you're the first to reach their inbox and offer them an exclusive discount for a holiday.
In addition to that, remember to use urgency. Implementing urgency is the main reason seasonal email marketing works well- these deals are here for a limited time.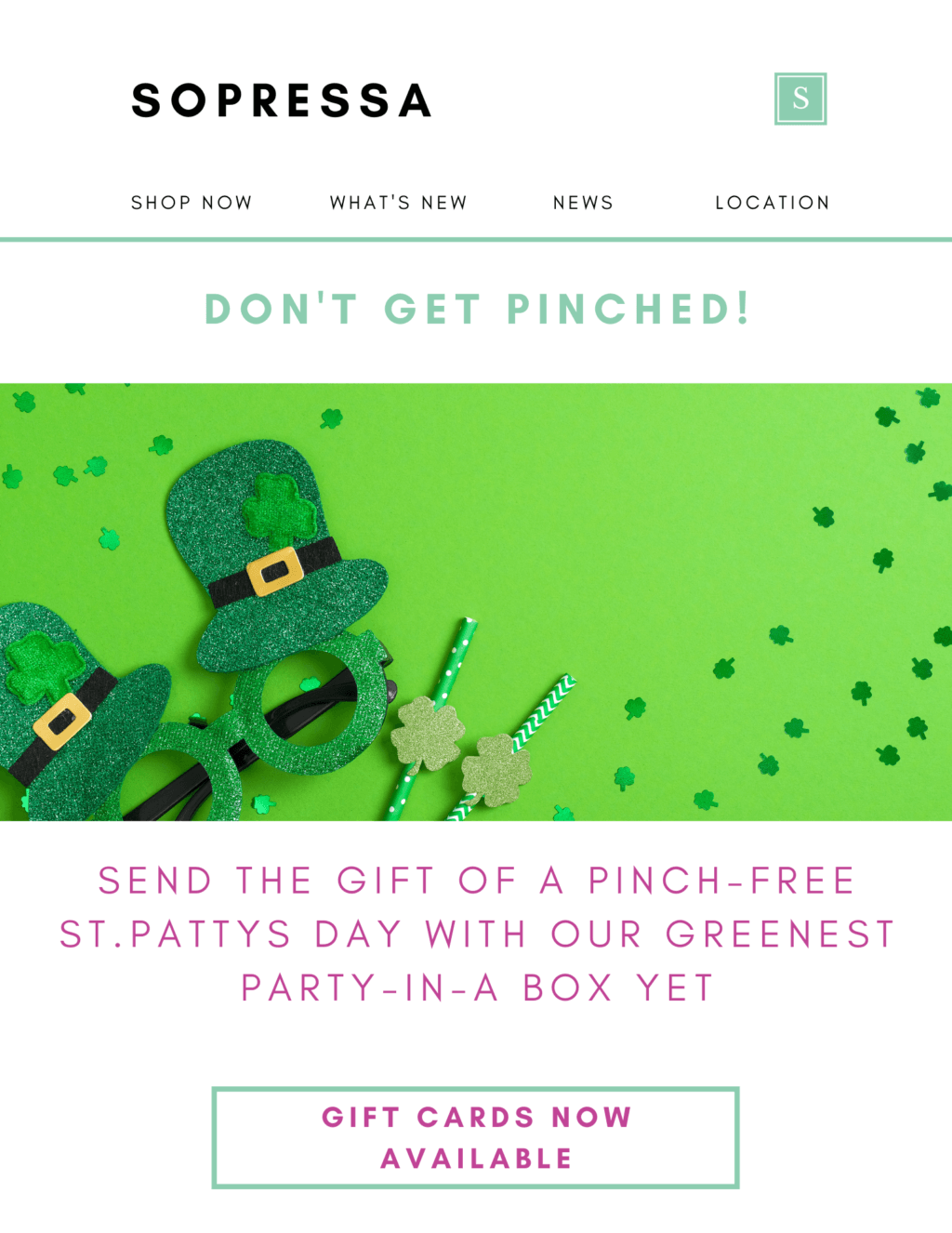 4. The Post-Purchase / Thank-You Email Campaign
When a prospect fills out a specific form or a shopper completes a purchase, an automated email should be sent to them following up. These emails are usually considered thank-you emails sent to acknowledge their interest or provide transactional information on their purchase.
When drafting post-purchase emails, ensure you don't overcomplicate them; simply thank them for their support, provide pertinent information, and give them a way to contact you easily for any questions.
5. The Abandoned Cart Email Campaigns
Unlike other automated email campaigns, abandoned cart emails are entirely based on a shopper's actions. For instance, a subscriber adds an item to their cart but didn't buy it and then leaves your site. An automated abandoned cart email would be triggered to remind them of what they left behind, provide an offer to drive them back to purchase, or even use a timer to let them know just how long their items can be guaranteed.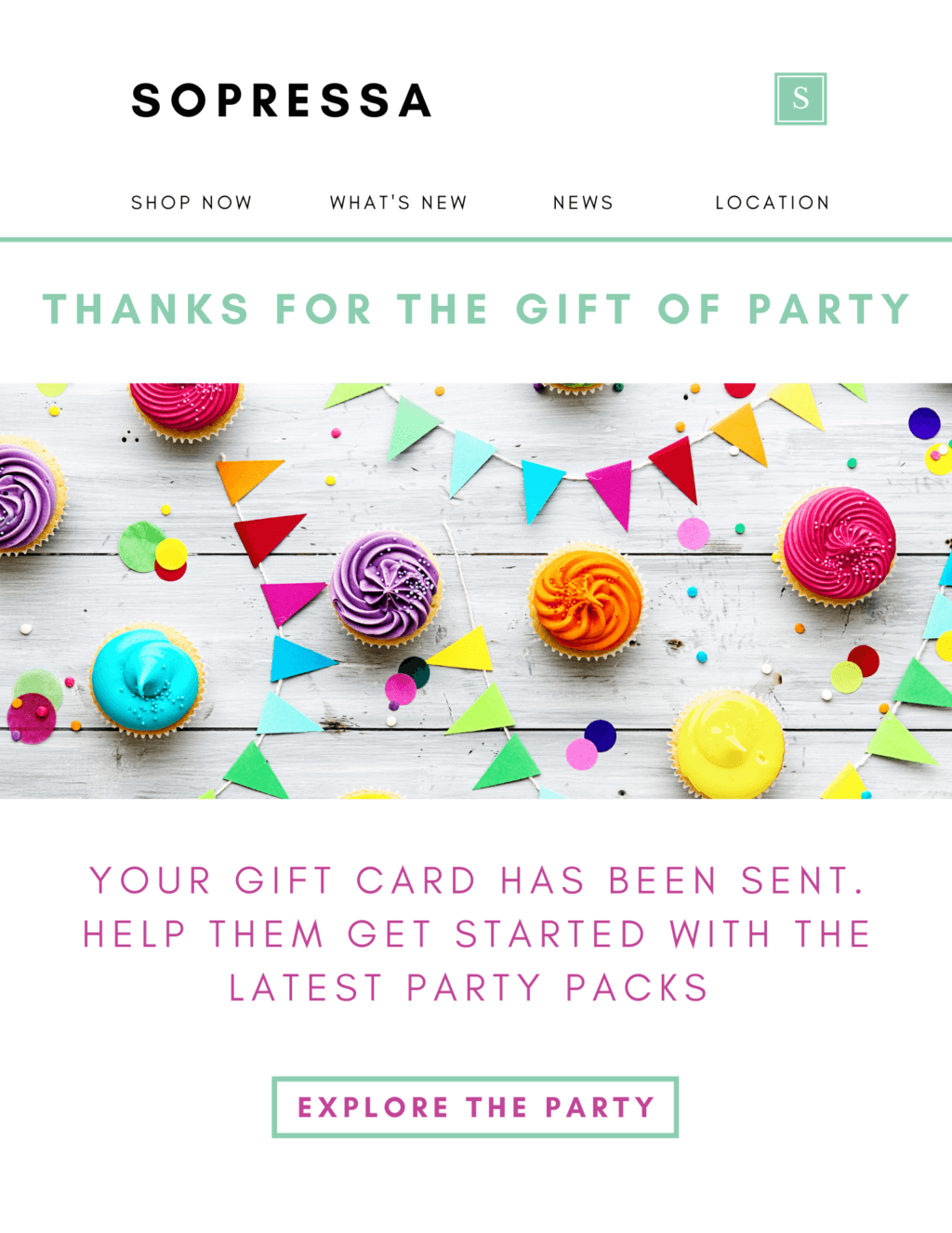 6. The Re-Engagement Campaign
The re-engagement campaign is a particular set of emails sent to inactive subscribers with the goal of winning them back. For instance, if you have a segment in your email list that hasn't opened your emails for a long time, this re-engagement email should be designed to pique their interest and give them a reason to engage with your brand again.
These emails help brands to bring inactive subscribers back and understand if these users should be removed from your email database, so you don't have a negative impact like a high unsubscribe rate or bounce rate.
Bottom Line
When you plan to implement any automated email campaign, make sure to put the subscriber first. Don't just send emails for the sake of sending emails. Respect their inbox and provide clear value with every send.
These automated email campaigns are just the beginning of how you can reach your subscribers in a scalable, strategic way while also providing a personalized experience.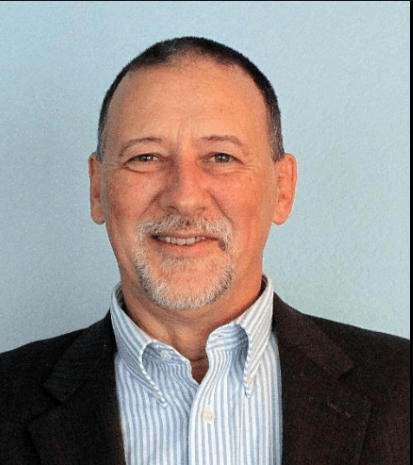 Christopher Donald
Christopher is a managing partner at InboxArmy, an Innovative Full-Service Email Marketing Agency. He has extensive email marketing and marketing automation knowledge and experience from over 27 years in the business.