Black Friday through Cyber Monday are most retailers' four most important days of the year. E-commerce marketers especially need to be prepared for the upcoming rush of online shoppers. Thankfully e-commerce marketers can use intelligent email automation workflows to ease the pressure of this shopping period.
More consumers are shopping online than ever before, and more e-commerce brands competing for their business. You'll need to use intelligent automation powered by zero-party data to provide the ultimate customer experience and win their business this holiday season.
With a bit of careful planning, you can use your marketing automation software to build email programs that work for you in the background this holiday season.
Implementing email marketing automation programs will not only save your team time, but you'll also see a significant boost in your ROI. Automating key customer journey stages with your brand during the holiday season will help your email marketing convert and close sales faster.
1. The Welcome Program
Welcome programs are essential for establishing strong relationships with your customers.
As BFCM is a golden opportunity for e-commerce brands to recruit new customers, a welcome program builds a solid base for your future relationship. A well-planned and fully optimized welcome email flow will help you learn about your customers while connecting with them.
You should introduce yourself, set expectations, and clearly outline your brand's unique selling points (USPs), all while gathering customer data.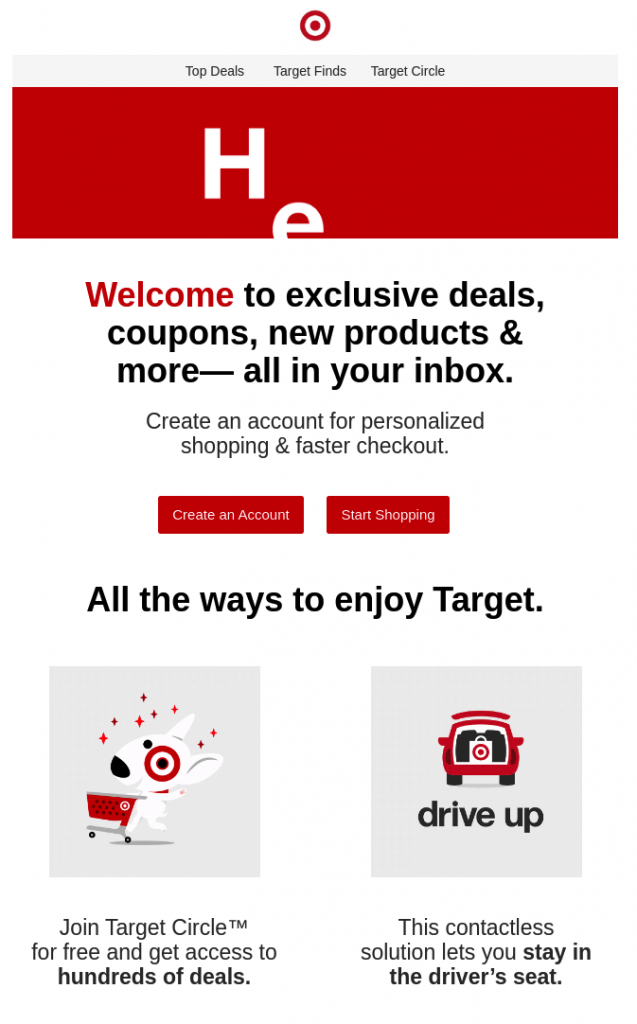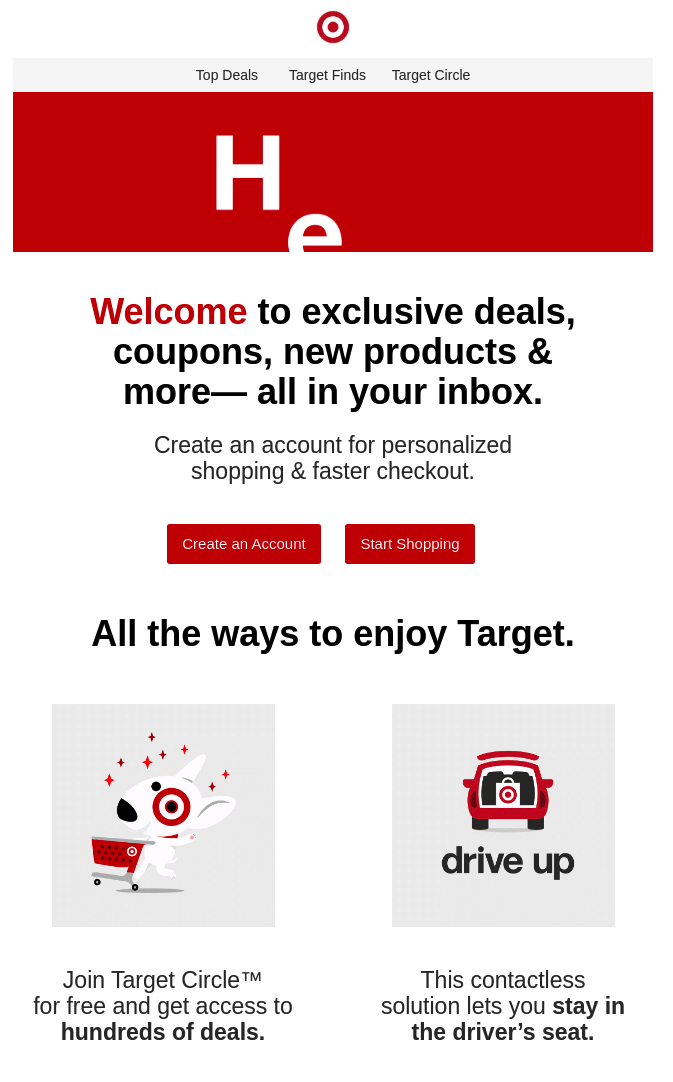 There's still time to optimize your welcome program in time for the BFCM weekend. Ensure that your program clearly asks for new customers to create accounts or update marketing preferences. The more data you collect at this stage, the more advanced tactics you can adopt later. Or you can collect this invaluable zero-party data in the lead capture itself—powering a personalized experience from the start.
Pro Tip: Check out our Zero & First-Party Data for the Holidays ebook with tips on collecting and utilizing both throughout the customer journey. It'll get your data strategy on point before Q4 and power growth all year long!
Once you have zero-party data like customers' names, ages, interests, and more, personalization and segmentation will be a breeze!
Shoppers are at their most engaged at this stage. They've either just made a purchase or intend to purchase.
In the lead-up to Black Friday, entice and engage customers with teaser content about your upcoming sale or offer early access to sale items. This will help you usher them down the funnel faster.
2. The Nurture Program
In the lead-up to BFCM, you should be looking closely at your customer segments. Or, more specifically, you should be looking at your RFM segments.
RFM – recency, frequency, and monetary – looks at when shoppers last made a purchase, how often they shop with you, and how much they tend to spend. You should use this to send customers down unique nurture programs in the lead-up to Black Friday.
After all, a loyal customer doesn't need the same prompts as an at-risk customer. You can choose to focus your BFCM marketing on driving big purchases from your loyal customers or target infrequent shoppers with exclusive discounts to bring them back into the fold.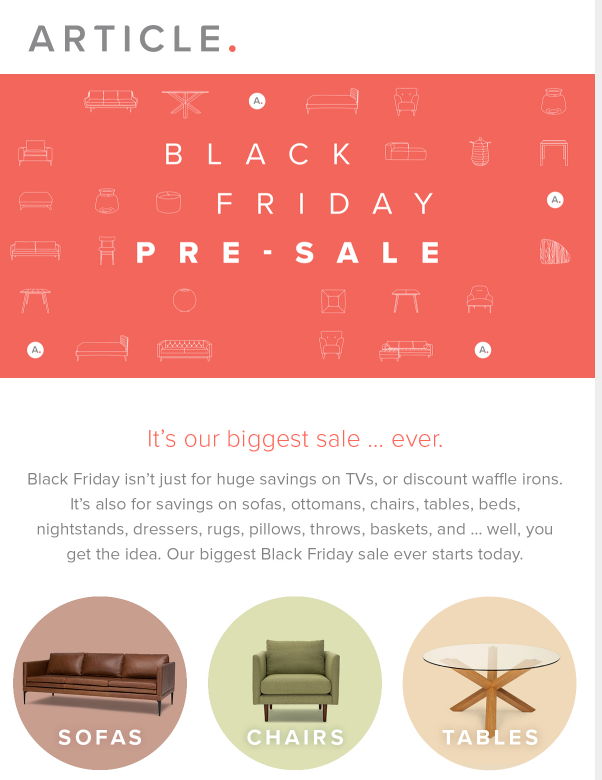 Segmentation and personalization increase customer engagement, giving shoppers' more reason to convert when looking at your emails.
3. Abandoned Cart Emails
There's no denying our intentions when it comes to BFCM – we're out to make sales and drive profits.
That's why no email automation program is as important as your abandoned cart flow. The average monthly revenue recovered by an abandoned cart campaign is $39,000. During a busy sales period like Black Friday, it can only go up.
The reasons why shoppers abandoned carts are varied. Some are just browsing. Others are distracted, browsing on the go or during their lunch break. Whatever the cause, a timely abandoned cart email automation is the perfect reminder you need to drive customers back to your site. 
Pro Tip: Try to pre-emptively save abandoned carts with exit offers on your website—they can keep shoppers on your website longer and set the stage for your abandoned cart email. Then when a visitor clicks through the email, make sure to greet them with an abandoned cart reminder showing them what they left behind with a CTA taking them directly to checkout!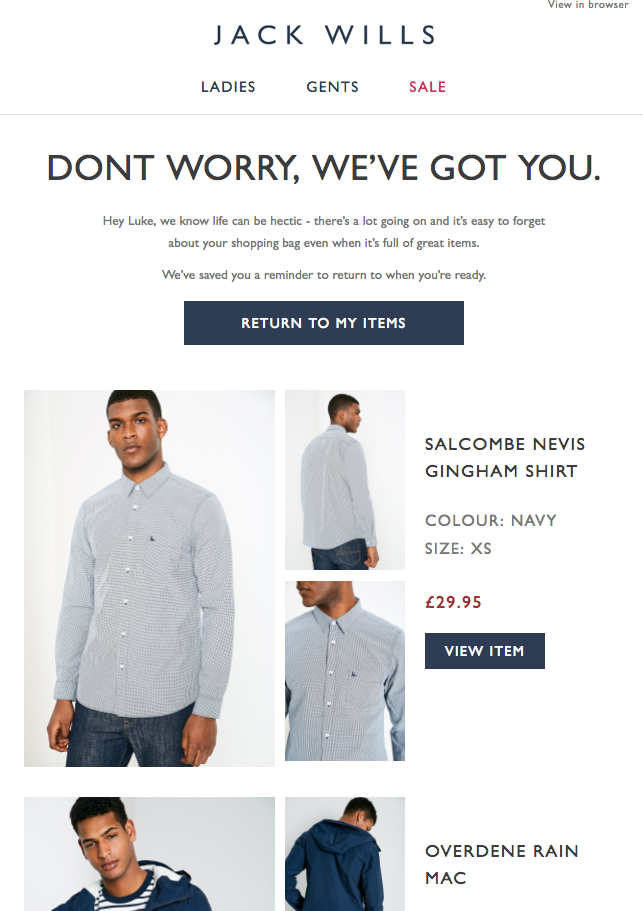 An effective cart abandonment series will send no more than three emails. Anything beyond this, you risk annoying the customer to the point they no longer feel an affinity with your brand.
Your first email needs to land in the inbox while your products are fresh in the shopper's mind. Anywhere between 30 minutes and an hour is perfect. And just in case your reminder isn't enough, including AI-powered product recommendations can serve to highlight other items in your sale. From upselling to increasing your average order value, there are simply no drawbacks to including recommendation blocks in your cart abandonment emails.
4. Retargeting Campaigns
Never miss an opportunity to reach your customers with a personalized retargeting campaign.
Retargeting campaigns help keep your brand in front of customers and potential customers at all times. To maximize your revenue potential during BFCM weekend, you need to be thinking about your omnichannel marketing strategy.
Customers are going to be bombarded with sales alerts in their inbox. To stand out, you need to prepare to take your personalized automation marketing to new channels. Retargeting campaigns allow you to use the data you already have on your customers to surface relevant ads that'll drive them back to your website.
The longer you stay at the forefront of the shopper's mind, the more likely they are to convert on your site. When targeted on three or more channels, the purchase rates of campaigns increase by over 280%, so retargeting on social and using display ads is a must-adopt strategy.
5. The Loyalty Program
Loyalty programs are all about creating lifelong relationships with your customers. You've done the hard work, winning and converting customers in the lead-up and during the BFCM weekend; once that's over, let your loyalty program do the hard work for you.
A smart, well-planned loyalty program makes customers feel valued by your brand and keeps them coming back, time and time again. Offering exclusive discounts or rewards based on total order value are great tactics to drive repeat (and bigger) purchases.
By ensuring this automation is in place before the biggest shopping weekend of the year you'll be setting expectations high. If you offer double points or free gifts during the sales period, you'll be giving shoppers more incentive to convert, spend more, and return to your brand.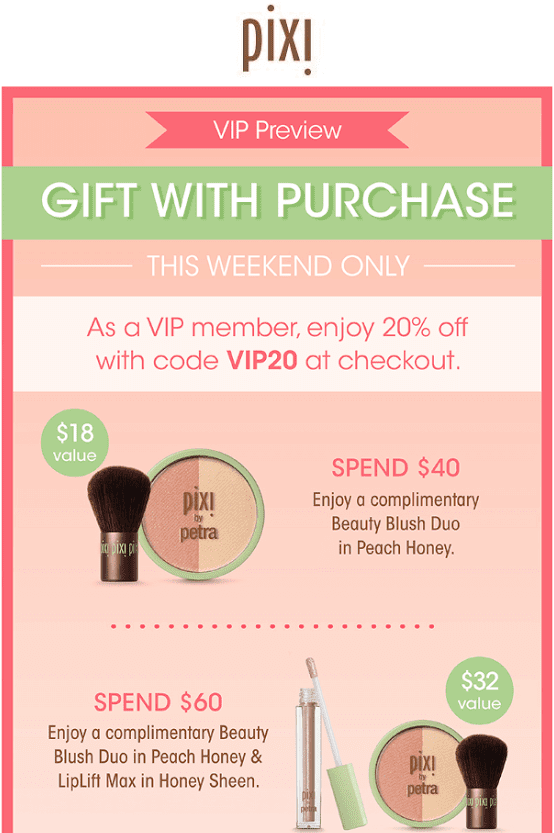 Final Thoughts
Changing up your email automation programs before Q4 may seem overwhelming but in all likelihood, you have almost all of these already. You just need to do an audit to ensure they're optimized to convert and delight at every stage. There's still plenty of time to boost your conversion tactics before the big day.
These marketing automation programs are guaranteed revenue generators. It will be well worth dedicating a little time to setting up your automated email marketing campaigns. While these run in the background, driving conversions, your marketing team can focus on optimizing and improving customer experiences elsewhere.
And the best part: they'll keep making you money long after the sales have finished!Want more holiday content? Check out our BFCM resources page with fresh content all season long to help you make this Q4 your best one yet!