You just made it through the busiest time of the year as an online retailer. Even with increased traffic and the biggest online shopping days, you still are left with some excess inventory that you need to get rid of before starting the new year with a clean slate. Below are three steps on how to clear out leftover product stock in a way that's simple for you and, more importantly, easy for your customers.
1. Create a Clearance or Deals Page
Shoppers don't like to go on an odyssey to find clearance items so lead them straight to the treasure by creating a specific page for all of the inventory you want to clear. Make it available on your home page so organic traffic can easily navigate to browse your discounted inventory.
You can also drive traffic directly to the clearance page via email, social, and Google AdWords campaigns. This allows you to specifically market these discounts, streamline the shopping process, and achieve e-commerce conversion optimization.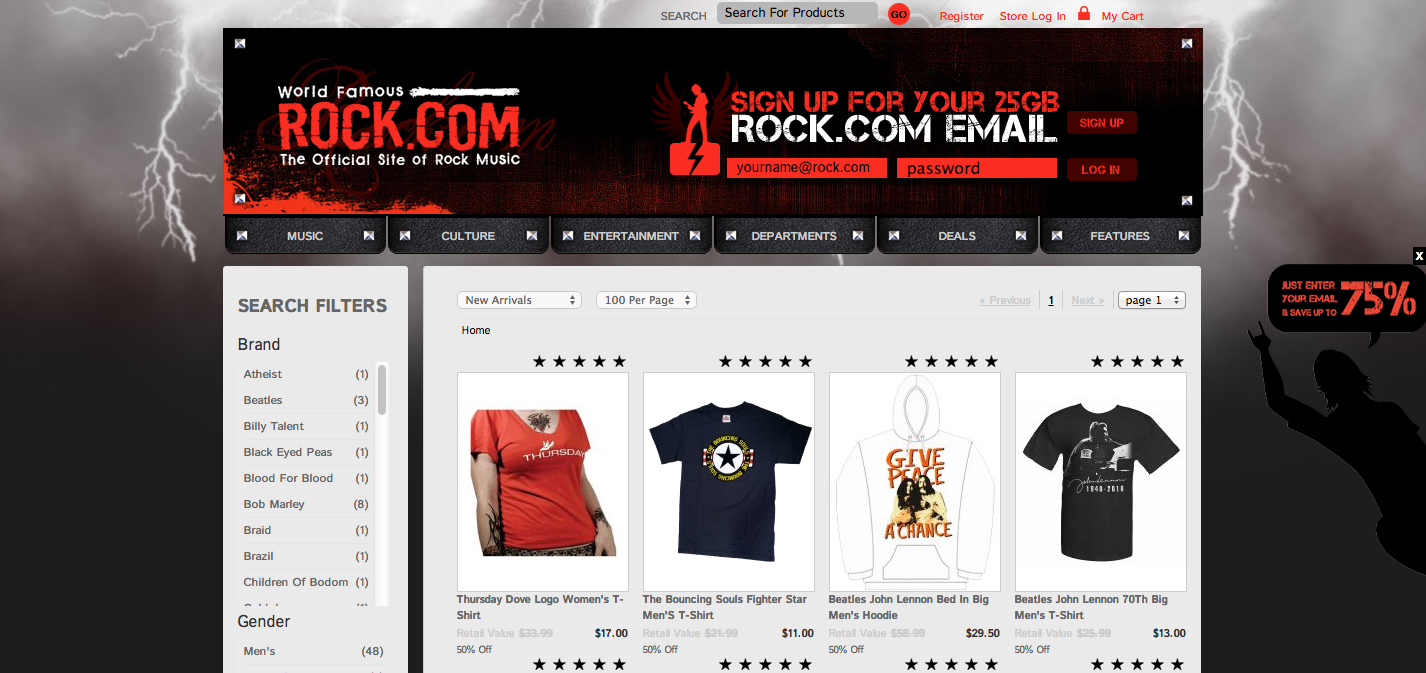 2. Offer Huge Discounts on Excess Inventory
If it didn't sell in last year, then it's just taking up space and you might as well get something for it. You can discount each item individually but this is laborious and your time is better spent on this year's strategy. Instead, I recommend implementing a percentage-off discount on all clearance items. It's quicker for you to set up and the savings are easier to market.
A clearance discount between 50-75% will grab the attention of potential buyers and should clear inventory quickly. It's up to you to decide what discount works with your revenue streams but be aware that these "onesies and twosies" in your inventory are taking up space and costing you money in inventory costs. A higher discount may make more sense in the long run.
To effectively notify visitors of your current clearance sales, use a pop-up promotion on your home page and on specific landing pages. By presenting your current offers in one highly visible place, you can eliminate confusion and clearly present all necessary info to visitors. Consider adding a call to action link that will take interested shoppers directly to your clearance section.
Justuno enables you to run pop-up promotions that offer incentives to purchase with promo codes and even a call to action to drive shoppers to specific pages on your website.
3. Convert Visitors into Leads
Between 95% and 97% of visitors that come to your site are going to leave without making a purchase. Yet, according to a study performed by SeeWhy, 75% of these bouncing visitors have the intent to return to your site. Now you can make sure that visitors with the intent to return actually do return to your site. Justuno acts as a promotional and lead generation tool.
In order to receive their promo code, visitors must submit a valid email address or perform a social action. By getting these shoppers to opt-in, Justuno has just converted your visitors into leads for re-targeting. Once an email or social fan is acquired, you can notify these potential customers of heavily discounted items to clear out your remaining inventory.
Customer Example – Rock.com
Rock.com uses Justuno to notify visitors of the awesome savings they can find on the deals page of the website by presenting a pop-up promotion. Since the implementation of this most recent promotion, Rock.com has reduced excess inventory by 65% and increased email subscribers by over 300%!
Excess inventory is a problem that every retailer deals with, especially at the beginning of the year. Start the year with a clean slate and clear out all remaining inventory by implementing this on-site promotional strategy. Get started with a free 14-day trial and start running more effective sales promotions!