If you're getting traffic to your website – whether through paid ads, organic search results, search engine optimization, email marketing, or social media – but not enough of those visitors are turning into paying customers, it's time to think about website conversion rate optimization.
Website conversion rate is one of the most important marketing metrics. This key parameter allows you to measure your website's performance, minimizes customer acquisition expenses, and helps you enhance your ROI in digital marketing. Even a half percentage point increase in your website conversion rate might have a significant positive impact on ROI and your business.
In this blog, we'll provide an answer to the question "What are website conversions?", explain their impact on ROI for digital marketing and share 11 tips to successfully increase your website's conversion rate.
What Are Website Conversions?
A website conversion is when a website visitor successfully completes a desired activity, such as buying something, completing a form, or joining your mailing list. There are two types of website conversions:
Macro-conversions. A macro-conversion occurs when a final objective, such as making a sale or getting a new paid membership, is accomplished.
Micro-conversions. A micro-conversion is a conversion that gets you a step closer to your eventual goal (macro-conversion). Subscribing to a newsletter and downloading an e-book are some examples of a micro-conversion.
10 Types of Website Conversions
The list of common types of website conversions includes:
Completing a contact form
Subscribing to email or SMS notifications
Starting a free trial
Downloading an ebook or another asset
Clicking an affiliate link
Clicking a CTA button
Downloading an app
Opting in to push notifications
Converting from a visitor to a customer
Adopting a new product feature
How to Calculate Your Website Conversion Rates
Use the simple formula below to calculate your website conversion rates:
[(Number of website visitors who complete the goal) / (Number of visitors who see your call-to-action)] x 100
For instance, if you have 1000 website visitors and 100 of them purchase something from your site, the formula will look like this:
[100/1000] x100 = 10%
In this case, the conversion rate would be 10%.
What Is a Good Website Conversion Rate?
The average conversion rate is from 2% to 5%. Conversion rates above 5% are considered to be good. It should be noted that conversion rates will vary depending on several factors, including the type of industry, audience demographic, and conversion goal.
The Impact of Website Conversion Rates on ROI
Because the cost of acquiring a client is lower with a higher conversion rate, the return on investment (ROI) is better. In fact, the ROI can increase by 200% with just a one percent increase in conversions. Conversely, a decrease as minor as 0.5% can result in zero profits.
Good ROI in digital marketing results from providing a good customer experience and adequate marketing campaigns. A marketing campaign that doesn't work well makes empty promises. Visitors will arrive at the website but depart quickly because their expectations aren't met by the customer experience (CX). These high bounce rates will lead to low conversion rates and, in turn, have a negative effect on your ROI.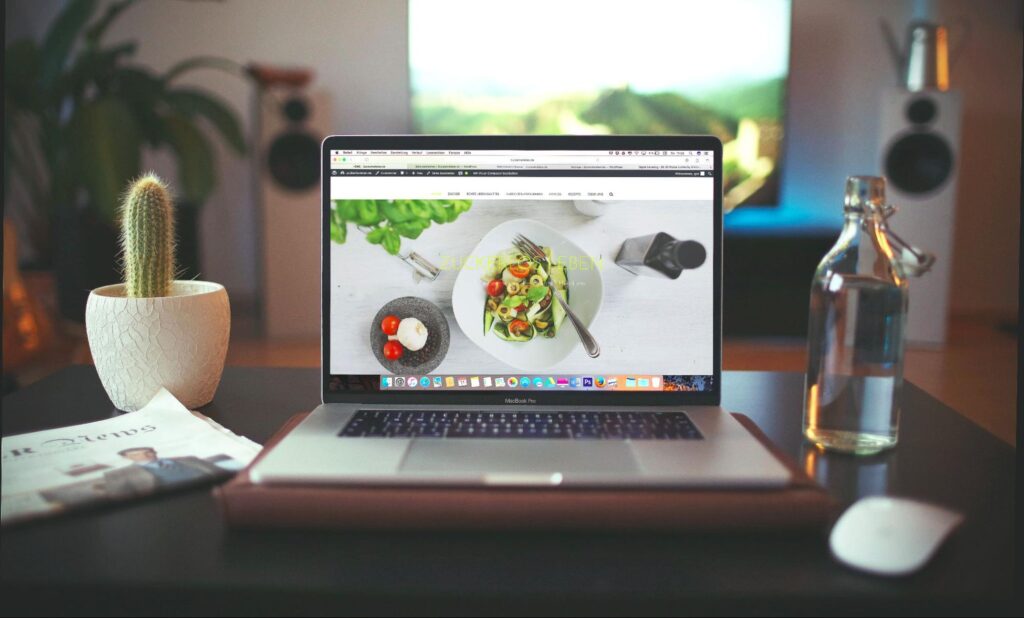 Photo by Igor Miske on Unsplash
How to Increase Your Website Conversion Rate
If your website conversion rate is low, the tips below will help you create a strategy to improve it:
​​Define your website's goals
A conversion goal is a goal that calls for a user to complete a particular conversion action on your company's website, such as making a purchase, completing a form, or subscribing to an email list. Page visits, link or button clicks, form submissions, and custom conversions are some of the most common conversion goals that you can set for different web pages.
You can set multiple types of website goals but the important part is that you make your goals measurable. You won't know if your strategy is producing results or needs to be changed if you can't measure its effectiveness.
Analyze how your visitors interact with your website
If you want to build a site that converts, you need to build it with your target audience in mind. User experience (UX) is the key element that determines whether a visitor leaves or stays on your site. If you see poor conversion rates, your website design may need to be improved.
You can identify your website's shortcomings by looking at how your visitors engage with it. You might find that the layout of your website discourages leads from converting or omits a crucial button that directs visitors to the next page. By making changes that help you give your audience a better experience, you'll encourage more visitors to stay on your site longer and learn more about your company, which will increase website conversions.
Analyze your competitors
Knowing the strengths and weaknesses of your competitors will help you gain a significant competitive advantage. Bear in mind that before making a purchase, people weigh their options, which means they are going to research your competitors to see how you compare to them.
By conducting a competitor analysis, you also get the opportunity to compare yourself to your competition. Then, you can concentrate your efforts on making sure that your website and product selection are the best that potential customers can find.
Simplify your website navigation
You should do everything in your power to make it easy for visitors who have come to your website to find the information they are looking for. In order to encourage users to convert, make sure the navigation is easy and simple to use. The goal is to ensure that your website visitors understand how to convert, whether it's by signing up for a newsletter, buying something from you, or in some other way.
You might also want to think about including an internal website search. Website visitors who use this feature tend to have a much greater conversion rate than non-users because they have a much higher buy intent and are already aware of the products or services they want. You don't want these visitors to leave your website simply because it wasn't as simple as it could have been to locate that product.
Make your CTAs prominent
CTAs (calls to action) are crucial in directing website visitors to take the desired action. They explain to your audience what to do and what will happen next. So, if you're having trouble increasing your conversion rate, you should take a look at your call-to-action buttons.
Ensure that your desired action isn't tucked away in a generic, uninteresting hyperlink. It's crucial that your buttons are appealing because an odd or ugly button may cause visitors to hesitate. In addition, there should be no difficulty for your audience to find the CTA button on your website. Pick a color that stands out from the layout of your website and is simple for your audience to find and use action words like "sign-up" or "buy" to encourage users to take action.
Add reviews and testimonials to build trust
Your website visitors won't convert if they don't trust your brand. The easiest way to gain confidence is to display social proof like customer testimonials and reviews to strengthen your credibility. According to research, visitors who engage with a review are 58% more likely to convert.
One of the best places to highlight favorable customer reviews and testimonials is on your landing pages and product pages. When displayed next to more expensive products, customer reviews can boost conversions by 380%. This is because when website visitors see that others are buying your products, it makes them anxious (FOMO) and encourages them to join in.
Make your website mobile-friendly
Mobile-friendly websites increase your conversions because of the design's emphasis on accessibility. A mobile-friendly website allows users to interact and engage with your business across devices without being bothered or inconvenienced. Here's how you can optimize your website for mobile:
Integrate responsive design to make sure that your website can be viewed on any device type. Responsive website design makes it easier for users to find the information they're looking for and encourages them to stay on your website longer.
Increase font sizes. People who read content from your website on mobile devices need to be able to comprehend it. Avoid using small font sizes because your audience will find it difficult to read and understand the content.
Make your website thumb-friendly. Users who browse on mobile devices tend to use their thumbs to flick between pages and explore the content. Use larger icons and put navigational items close at hand to make your website thumb-friendly.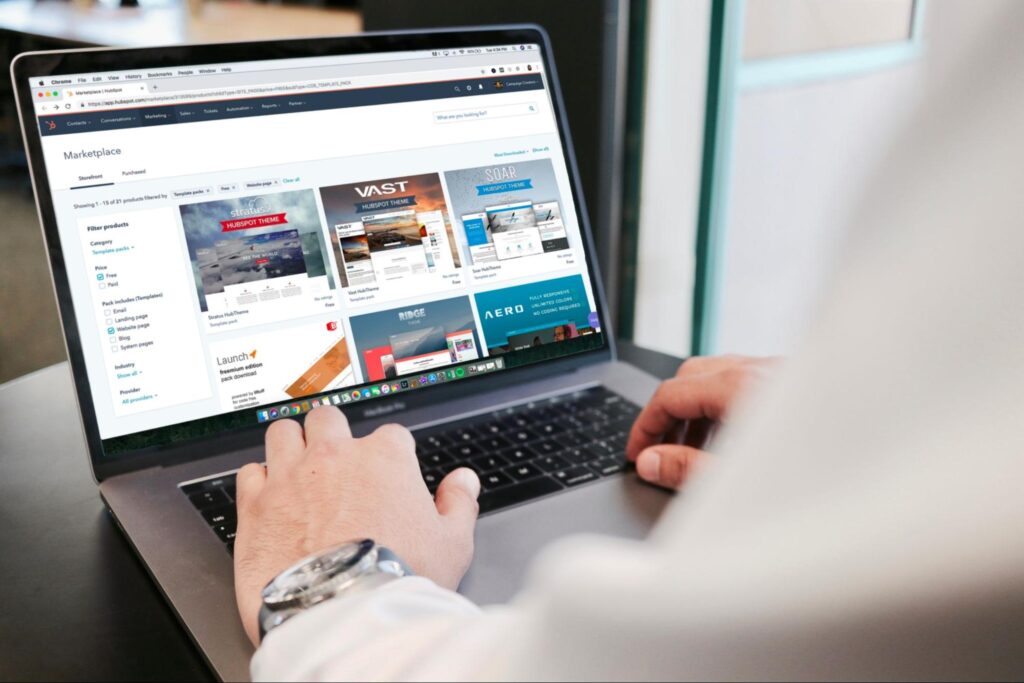 Photo by Campaign Creators on Unsplash
Improve your page load time
If your website takes ages to open, visitors won't hesitate to leave and go to your competition, resulting in decreased website conversions. Your page load times have a huge impact on your website conversion rates; even a disparity of a single second can make all the difference.
According to research, you should aim for website loads that take no more than four seconds. By speeding up page load times, you can prevent impatient users from leaving your site before it has fully loaded. Using AMPs and removing large images are two strategies you can use to make your sites load faster.
Make other technical improvements
When it comes to website conversions, technical concerns are always of the utmost importance. Along with speeding up the load time, consider fixing JavaScript issues and testing all landing pages and CTAs. If pages with goals have errors and send the wrong responses, your conversion rate won't ever improve.
Additionally, website visitors today care more about a website's security, cookies, and personal data rules than they did a few years ago. Use only reputable services, particularly for payment, to demonstrate to people that you care about the security of their data. You also should have an SSL certificate to ensure visitors that their sensitive data will be transferred over a secure network.
Make the conversion process easy
Avoid adding too many steps or requesting unnecessary information to your conversion process. To increase the likelihood that your audience will take action, you must make it easy for them to convert.
Your conversion process consists of the steps that your website visitors take in order to complete your conversion goal. Suppose your conversion objective is to encourage people to join up for email subscriptions. You examine your email sign-up form and discover that many visitors arrive at it but don't fill it out. It might be necessary to choose a sign-up form that only asks for the most basic details, like a first name, last name, and email address. This is just enough data to get things going, but not so much that it becomes cumbersome.
Test everything
One of the most effective ways to make improvements to your website pages is by running tests. Testing allows you to track and assess the changes you make to your pages and determine whether they truly improve your conversion rate.
Split testing gives you a chance to compare your alternatives to the original version of a certain webpage in order and determine which one has the greatest effect on conversions. By doing this, you'll avoid making decisions based on assumptions and instead depend on your visitors to choose the option that appeals to them most.
Final Thoughts
A successful conversion strategy always increases website traffic, lead generation, website conversions, and ROI for digital marketing. Customers also appreciate a more customized and tailored experience, which increases customer satisfaction levels.
The tips listed in this article are a great starting point in your conversion optimization efforts.  However, bear in mind that some of these are probably more likely to produce favorable outcomes for your company than others. Setting objectives, collecting data, and conducting ongoing tests to determine what appeals to your target market are crucial. 

Increasing website conversions can be challenging, but Justuno can help with its cutting-edge website personalization platform to convert more visitors into customers. Use Justuno's CRO Analyzer to find out how to improve current traffic and increase the conversion of visitors into customers.