February 2020 is almost here and with 29 days in the month it's hard to believe there's a holiday every single week! Let's check out five days for celebration during February and a few pre-built pop-up templates available in your Justuno account to quickly get into the holiday spirit.
February 2nd: Super Bowl LIV
This is a day for football, snacks, and ads (depending on who you ask) and while it's not necessarily a "holiday" in the strictest sense…it's still a great opportunity for retailers.
Consumer spending for the Super Bowl, while nowhere near that of a more "gift-centric" holiday, is not something to be ignored. In 2019, the National Retail Federation (NRF) predicted that consumers would be spending a total of $14.8 billion, coming out to a little over $81 for the average American.
If you sell party supplies, decorations, or food, this is a great chance for you to run a sale early in Q1 of 2020! Haven't planned a promotion for the Super Bowl? Don't worry, we understand this is a more out-of-the-box holiday for most brands. That's why we have a variety of pre-built templates to make it easy to get a themed promotion up and running in under two minutes.
Sports Retailer? Even better! Run promotions on the two teams that are playing, create product collections for each, and make sure to run social media and email campaigns to tie it all together. Want to take it a step further? Create two promotions for both teams, and run a sale immediately after the big game for the winning team's merchandise. Check out this strategy in action in the Push Notifications Academy Course for an even more effective set up.
Don't sell anything even remotely related to a party or sports but are located in the teams hometowns? You're in luck. Geo-targeting helps retailers take advantage of localized promotions, so for anyone in Kansas City or San Francisco, make sure to check out how to use geo-targeting for a winning sale.
February 14th: Valentine's Day
This is the holiday that comes to everyone's mind when they think of February (whether you like the day or loathe it). Valentine's Day is a heavy gift-centric holiday and one of the first main sales and shopping dates of the year. Make sure you're ready with a marketing strategy to capitalize on this growing holiday.
In 2019, consumers reached a new record for spending on the holiday of love with $20.7 billion dollars. Since this is a holiday for getting your loved one something they'll enjoy, there isn't necessarily one size fits all for retailers here. The industries where spending is most concentrated are of course:
Florists
Jewelry
Experiences (Dining, Travel, Concerts, etc.)
Candy
Cards
But Valentine's Day purchases are not concentrated only in the industries above, meaning there's ample opportunity for retailers across the board.
A few tips for marketing strategies that work across industries are:
Gift Guides & Product Collections: Help out shoppers who aren't sure of what to get their significant other with gift guides that round up the most popular products for different audiences. A similar tactic is to create product collections around certain themes for inspiration when these indecisive shoppers are browsing.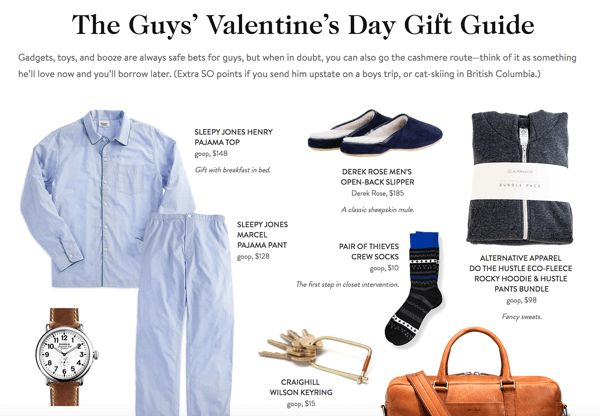 Themed Promotions: These pre-built templates are a great way to play into the theme of love and catch the attention of shoppers with V-day on the brain.
Packaging Options: This could go either way: offer gift-wrapping for orders to ease the burden of preparing for the big day or offer a discreet packaging option so that when their order comes the surprise isn't spoiled.
Last Minute Procrastinators: There are always shoppers who put off finding gifts until the last minute. Appeal to these consumers with free expedited shipping or buy online/pick up in store options if you have a storefront. Pair a gift guide & expedited shipping for a one-two combo promo.
February 15th: Singles Awareness Day
The day after Valentine's Day is Singles Awareness day and, while this may not be a widely celebrated holiday, it's an unofficial one known by anyone who's been in a candy aisle the day after V-day surrounded by half off pink and red bags of candy.
For those who don't celebrate Valentine's day, this would be a perfect opportunity to buy something for yourself, AKA treat yo self. Use email marketing and social media to drive traffic and capture consumer attention. Depending on your brand voice and what you sell, this can be a great way to engage with consumers and show a little personality.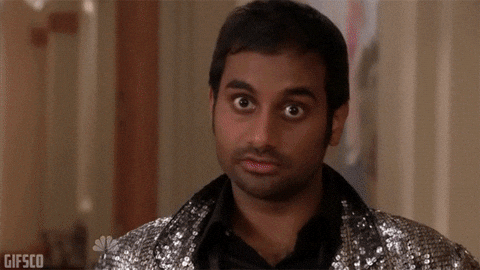 February 17th: President's Day
Another huge sales holiday in Q1 is President's Day, which means it's a great opportunity to boost early sales numbers to start the year off strong. We like to encourage retailers to use this as a time to clear out excess inventory in an effort to better position themselves and do a bit of spring cleaning.
Deep discounts on holiday goods, discontinued products, or winter-specific items are a great way to clear out space. With spring around the corner these are goods that will stop appealing to consumers and if you don't sell them now, will be sitting around for months.
If that's not something that works for your brand, try looking to the future. For those who primarily sell warm weather goods like swimsuits or flip-flops try running a campaign giving shoppers a sneak peek at what's to come or early access to the season's styles.
Drive traffic with coordinating email and social media campaigns to spell out success on this Federal holiday.
February 25th: Mardi Gras
One of the most fun holidays to celebrate, Mardi Gras is an explosion of purple, green, and gold festivities with a light dusting of beignet sugar on top. If you sell party supplies like beads or hats, festival attire, or are a New Orleans based retailer (or any coastal area!)–this is your time to shine.
Even if you don't, who doesn't love a little Mardi Gras magic in their lives? Pick the messaging that works for your brand and target audience, then tie it all together with the Justuno pre-built on your website.
Final thoughts
With five holidays to celebrate in only four weeks, you're sure to find a day that works for your website and target audience. Even if none of these holidays directly correspond to your industry like a jewelry store and Valentine's day that doesn't mean you can't get in on the February fun.
Pro Tip: We always encourage retailers to check out the National Day of Calendar to help them find some outside the box holidays their site can promote that line up with their industry and offer a chance for some brand personality. Like National Dog Biscuit Day on 2/23 or National Drink Wine Day on 2/18…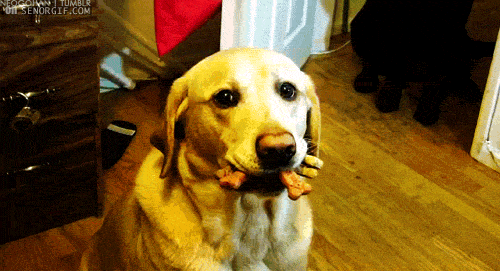 Use these Justuno pre-builts to help you launch an onsite campaign to collect leads and drive conversions.