As we kick off March (and the end of Q1), it's time for a refresh— snow is melting, spring is around the corner, and our marketing calendar could use some freshening up Finish Q1 strong this month and keep that momentum going into April by focusing on some of the sales opportunities these next two months are full of.
March Calendar
March 8: International Women's Day / Holi
March 12: The Oscars / Daylight Savings Starts
March 14: March Madness begins (Ends April 3)
March 14: Pi Day
March 17: St. Patrick's Day
March 19: Mother's Day (UK)
March 20: First Day of Spring
March 22: Ramadan Starts (Ends April 21)
[Varies] Spring Break
March is packed with opportunities for fun campaigns to engage and delight your customers with. From the first day of spring, Mother's Day for UK shoppers, St. Patrick's day, and the ever-important Spring Break…you've got more than a few options.
For St. Patrick's Day, use green creative, special discounts, and the luck o' the Irish to appeal to customers. On-theme email creative with matching pop-ups on site is a great way to catch their eyes, plus have some fun with subject lines like our favorite from Justuno's March newsletter: "We'll pinch you if you don't open our newsletter ☘️." 61% of American consumers are planning to celebrate the day in some way, so make sure you're top of mind when they're looking for something green.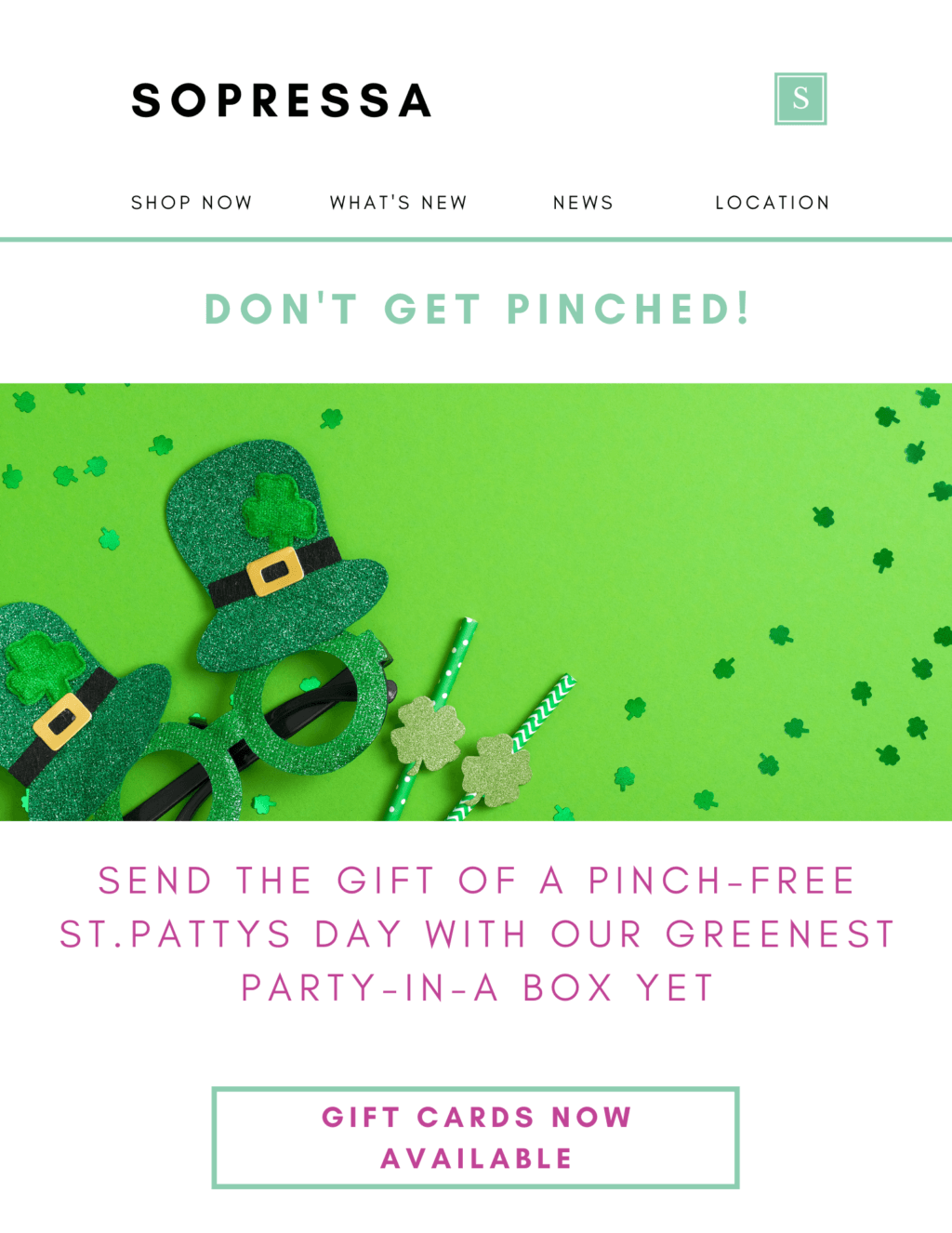 For March Madness, you can localize creative by geo-location showing their local college team in their emails or onsite promotions. Specialty packaging or bundles are a great way to play into the month-long tournament or create a bracket-style competition for customers to engage with, ending with a giveaway winner. Gamification can be another strong play here—with mystery prizes, spin to win, etc., these can make a strong first impression, increase engagement & opt-ins from new visitors plus, who doesn't like to win sometimes! Spin-to-wins average a 13% opt-in rate making them perfect for maximizing your March Madness subscribers.

Even if you don't sell sporting goods, you can still get in on the fun. We've got bakery clients with different team logos on their cookie tins, a pet care client with different mascot animations, and so much more. Sporting events are great for SMS with instant engagement and creative content ideas—for the Super Bowl, Olipop ran an SMS campaign showcasing the most popular flavors in Cincinnati and LA! (Just make sure to stay on the right side of any trademark issues—check out the NCAA rules here.)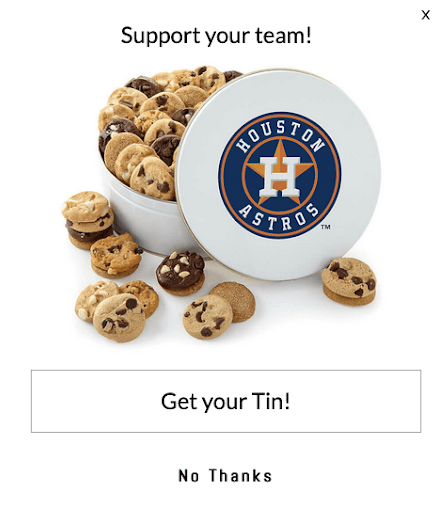 Mother's Day in the UK is a great time to dial in your campaigns—first up, create a segment in your ESP/SMS platform of those who purchased for this holiday last year and set up an automation to remind them to order (early enough for shipping timelines!) again this year. We also recommend running an opt-out campaign for this (and Father's Day) type of messaging—days like this may stir up some feelings and distress for subscribers. Communicate with empathy, recognizing that this may be an upsetting day for some, and giving customers the option to opt out from these messages now & in the future.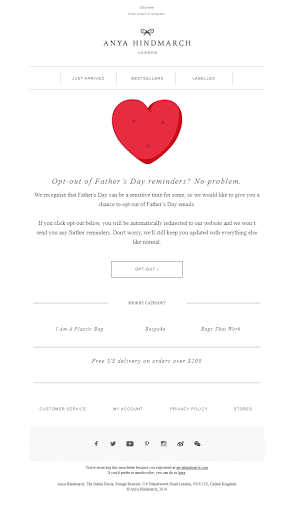 Finally, spring break, the first day of spring, and daylight savings—these are all days that are encouraging us to get outside, soak up the sun, and "spring forward." Create campaigns around spring cleaning, refreshing your space, and getting more out of their extra daylight hours.
April Calendar
April 1: April Fool's Day
April 5: Passover Starts (Ends April 13)
April 9: Easter
April 11: National Pet Day
April 18: Tax Day
April 20: 420 Day
April 22: Earth Day
April is the beginning of Q2, and no time to slow down—it's crucial to keep up the momentum and fill your marketing funnel with prospects now to head off any "summer slump" that may be coming up.
Kick-off with a prank campaign on April Fools (be careful these can go as badly as they can viral) via SMS or email promoting a killer flash sale. From there, you can get into National Pet Day on the 11th with some employee-generated content (EGC) showing the four-legged team members behind the scenes or UGC featuring your customer's pets. There's not much that is more effective than cute doggo pics when it comes to marketing.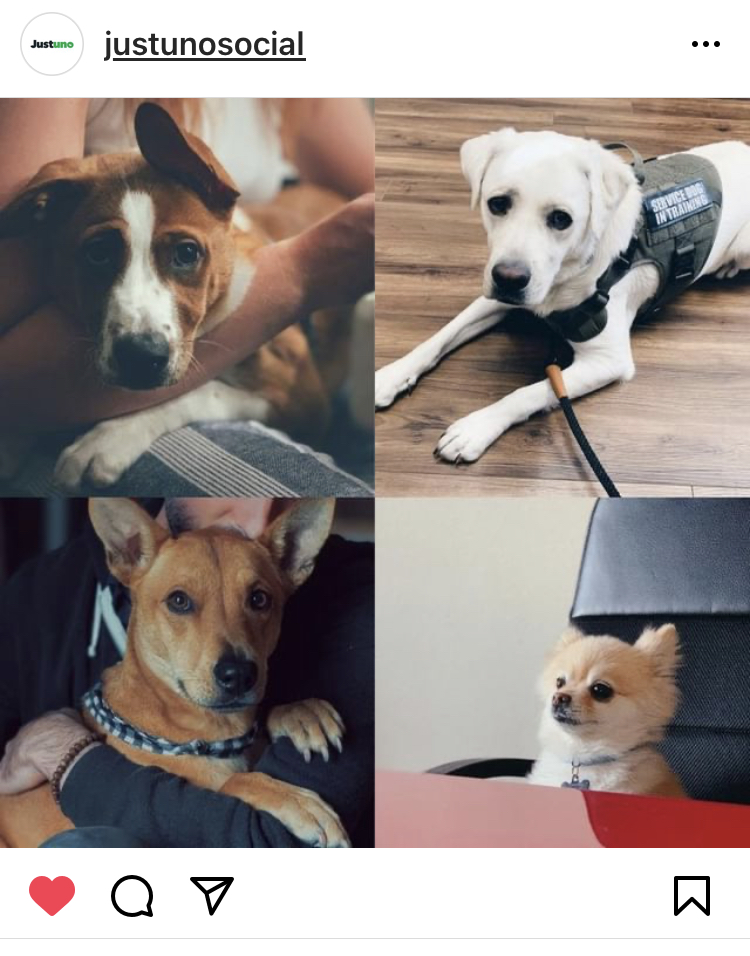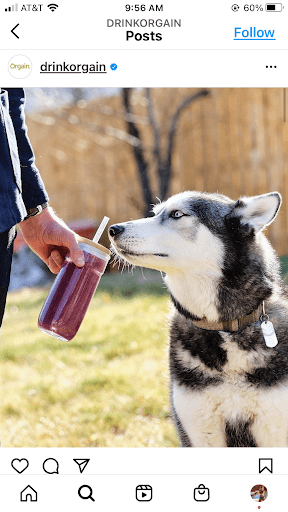 Follow that up with some Easter-related campaigns for the nearly 8 in 10 shoppers celebrating, who will be spending an average of $169 on Easter products. This can involve gift guides, sweet treats, decorations, and more, so don't be afraid to step outside the box to find what works for your brands. Then comes the dreaded tax day, where you can use some 'treat yo' self' creative and language to encourage customers to finish off their filing with a little self-care from their return.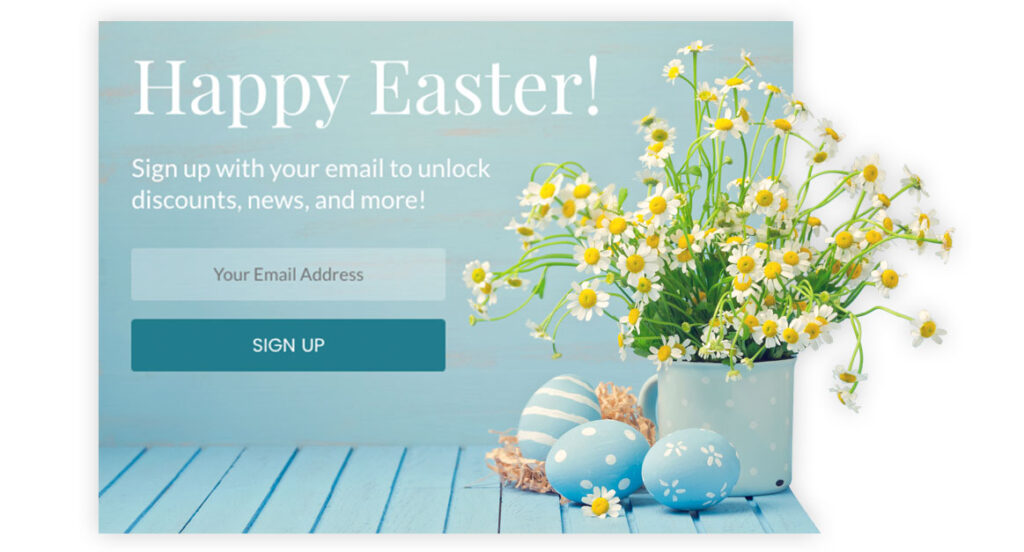 For certain niches, including CBD brands, 420 day is the perfect reason to run a sale or promotional campaign. You can have a lot of fun with puns, themed designs, etc. Just make sure that you're abiding by all regulations on what you sell and who it's to.
Finally, April 22 is Earth Day—this is a great time to run a campaign highlighting any sustainability or green initiatives your brand participates in. This holiday doesn't need to be centered on driving sales; instead, focus on brand awareness and encourage your customers to get outside and into nature. Feature information about carbon offsets for shipping, eco-friendly packaging choices, giveback campaigns, sustainable products, etc. Apps like ShoppingGives let shoppers donate to an environmental charity of their choice with their purchase, or you can select different products that automatically go to support these initiatives. Check out their pre-built templates in the Justuno library!
These are just some of the many sales and marketing opportunities you can find in these two months (and beyond). Use non-traditional holidays to create one-off campaigns to showcase more personality, use fun creative, and let your brand personality shine! There are over 2,000 dedicated 'National Days/Holidays,' so don't miss out on a single sales opportunity.

Check out our handy 2023 marketing calendar to stay on top of seasonal trends and keep your onsite marketing in tip-top shape!