CBD is one of the fastest-growing e-commerce niches, with sales projected to reach $22 billion this year in the US alone. Put that success in context with the regulations and restrictions CBD retailers have to manage that other verticals don't have to, and it becomes even more impressive.
It's crucial for CBD retailers to make the most out of the traffic coming to their stores since advertising restrictions on Facebook, Instagram, Google, and YouTube (alongside growing acquisition costs) make their websites the single most important piece in their marketing toolbox.
That's not to say that CBD brands don't have to deal with traditional e-commerce challenges; they have that to worry about, too—differentiation in a crowded market, a compelling brand strategy that inspires, a strong product offering, and dedicated customers that can help you scale.
Put all this together, and you get a uniquely positioned industry that's balancing the need for creative marketing solutions with typical e-comm concerns—so let's dive into some of the strategies that CBD brands are using with Justuno to elevate their customer experience and reach some impressive numbers!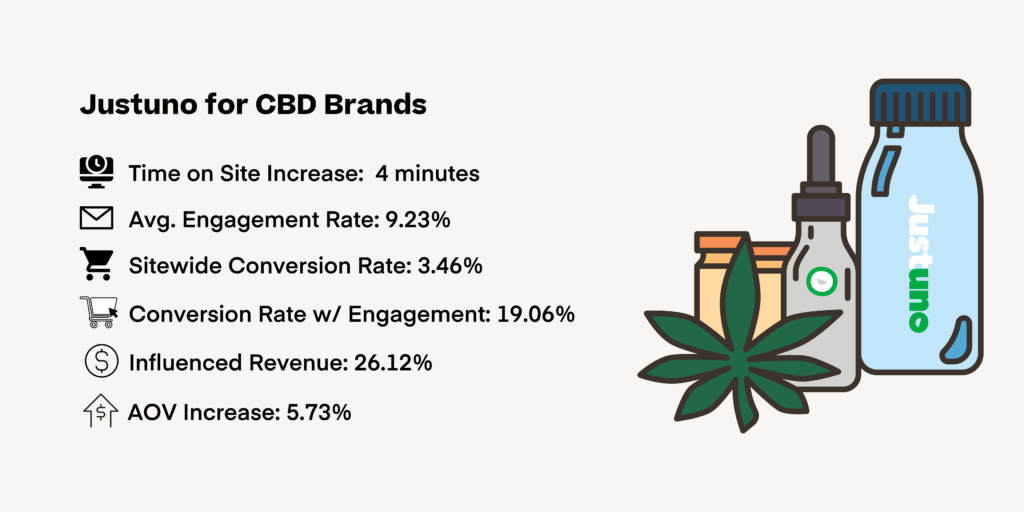 1. Dynamic Welcome Offers Based on Traffic Source
Since we already know that CBD brands can't rely on traditional acquisition channels like paid ads, finding an alternative acquisition strategy is key to success. Some examples are influencer/affiliate marketing, online publishers, content creators, etc. When these campaigns are launched, make sure that all traffic from them is presented with a targeted onsite experience when they arrive.
Start with a welcome lead capture promotion featuring messaging/an offer mentioned in the referring campaign, followed up by an onsite banner that follows the visitor as they move through your site as a reminder of that content (offer, review, quote, etc.). This two-part approach uses UTM parameters to target shoppers and, when done right, can lead to big wins. One of Justuno's CBD clients, Cornbread Hemp, had a 16.5% conversion rate from promotions like these following a feature on health.com.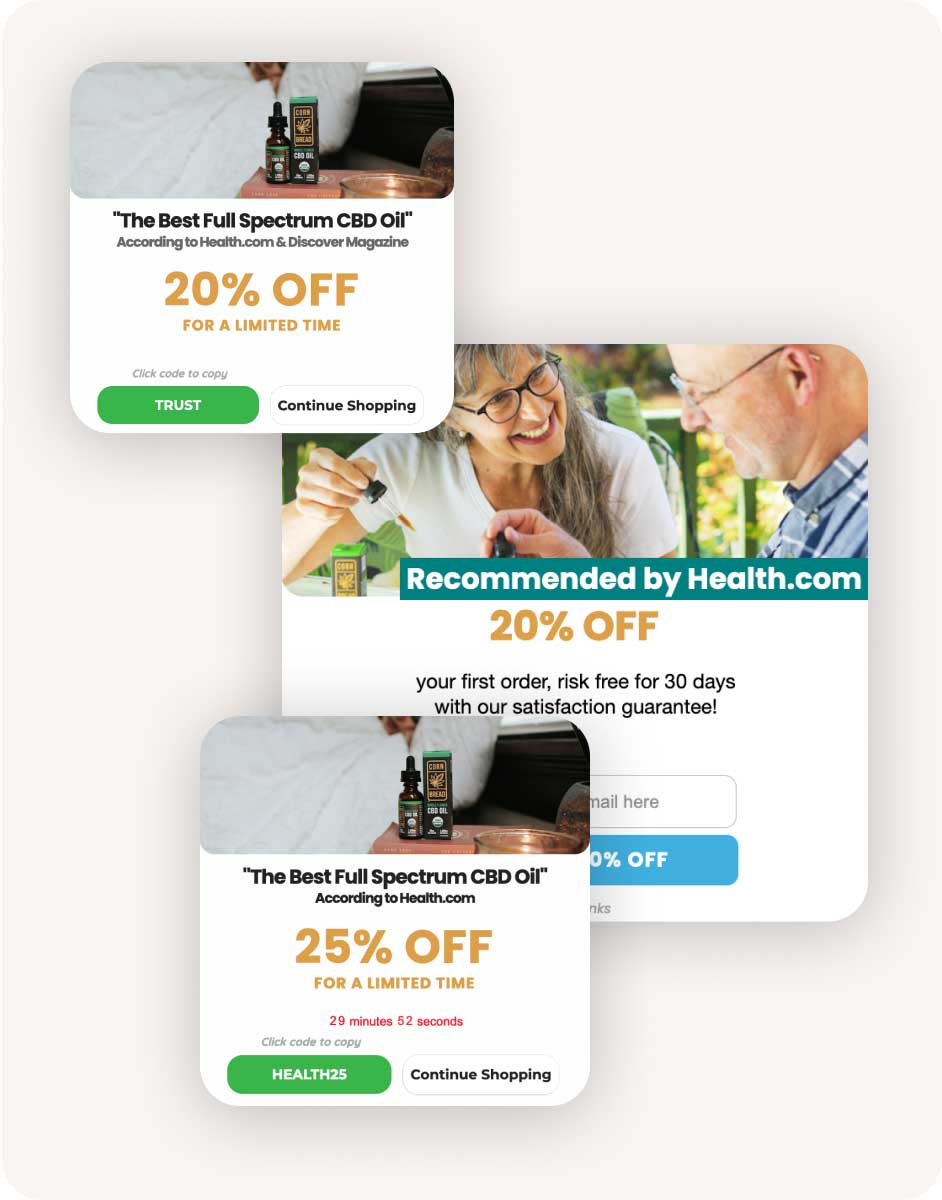 Take this one step further by pushing new subscribers' traffic source into your ESP or CRM to dictate what type of content they'll receive if they don't purchase on the initial visit—for example, if someone came from health.com article like the example above, show them educational content like a guide to picking the right dosage for you.
2. Enhanced Lead Capture: Additional Info
Collecting zero-party data is a crucial part of any onsite strategy, but especially so in lead captures. Pick a data point that you can personalize a welcome series (or more) off of and include in your email pop-ups. Radio buttons can be used to indicate product preferences like type (vape, lotion, oil, gummies, etc.) or end goal (sleep, relaxation, recovery, etc.). This zero-party data will then help fine-tune your marketing automation to ensure maximum relevance and engagement based on imagery and copy.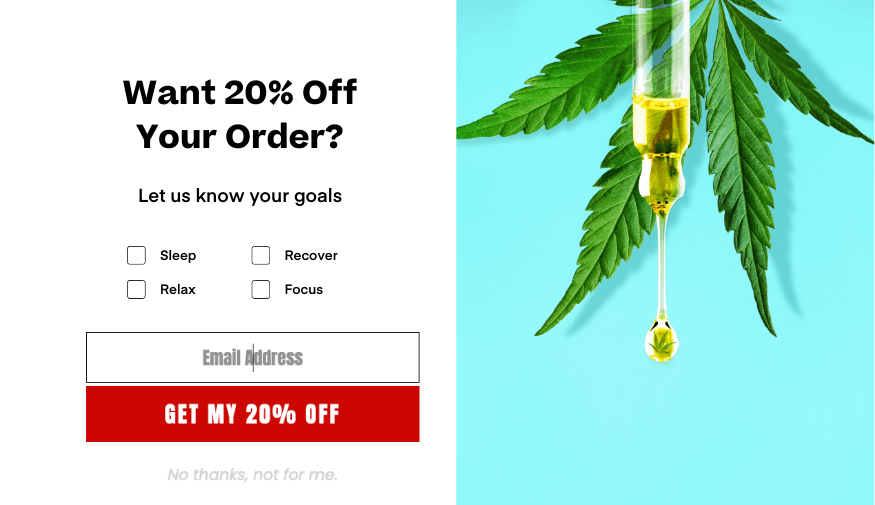 3. Back in Stock Sign-Ups
If you've been struggling with supply chain woes like many other businesses, then back-in-stock sign-ups are your best friend. Whether it's shipping delays or a product simply went viral out of nowhere, make sure to have these in several locations on your site.
The first is on the product collection page as an overlay button on the item—for those just browsing this is an easy way to collect opt-ins and not miss out on browsing traffic.
The second and most important one is on the product description page (PDP) itself. You want to make sure that it's front and center (above the fold) and can't be missed. This is a high-intent audience segment that you're collecting and a near-guaranteed sale when you have inventory back in stock. Email works great here, but consider faster channels like push notifications or SMS for these. If it sold out once, it'll likely sell out again & you want to make sure these motivated shoppers can get what they want!
4. Age Gate
Since laws/regulations vary by location, make sure to check with both your local government and that of the areas you service. But for those of you who sell products in areas with stricter rules or have a product catalog that includes more regulated items, age gates may be required. We recommend regularly looking into this as well since things can change quickly and with little warning for many vendors. Use these as an opportunity to show a little personality off or make a lasting impression with new visitors!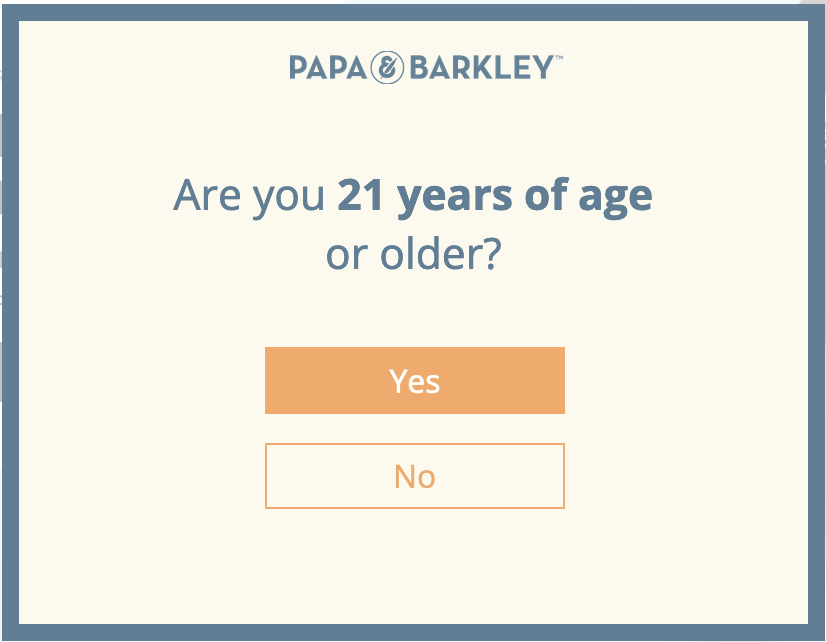 5. Gamification
Gamification is a great strategy for CBD brands to leverage in their lead captures for a memorable first impression and to drive higher opt-in rates (an average of 13% for spin-to-wins!). Not to mention their power as a branding opportunity in terms of design and prizes. Choose from %-off, $-off, free shipping, free products, and even branded swag to feature as prizes and watch your subscriber lists skyrocket.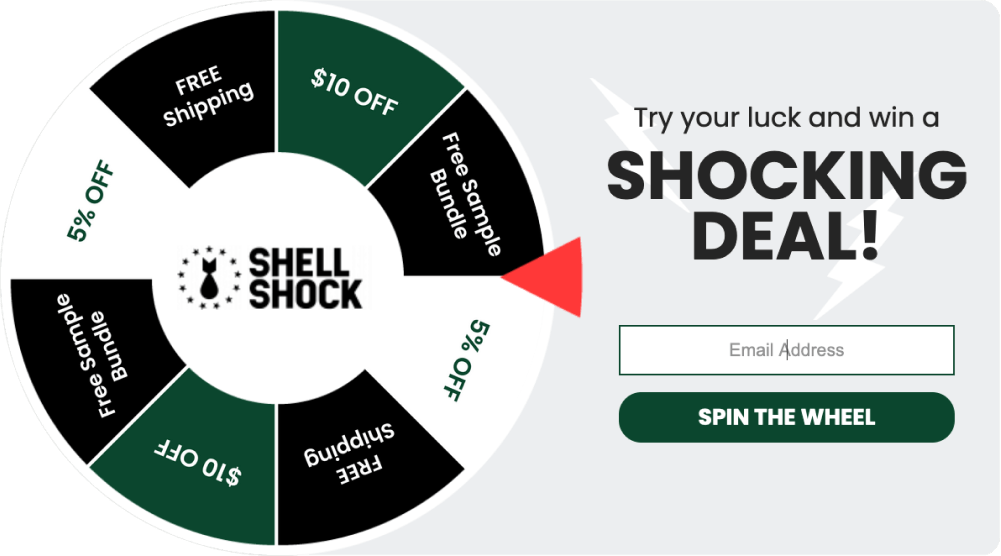 6. Instagram/TikTok Handle Capture
For those looking to start or expand ambassador/influencer programs, start collecting Instagram/TikTok handles from your customers. Link these up with Gatsby to identify those with a strong social presence to potentially activate as a brand advocate. This will improve organic reach with low costs (and circumvent other advertising restrictions) not to mention that genuinely happy customers sharing their favorites is an incredibly effective form of UGC. There's a reason that micro-influencers make up 93.9% of all brand partnerships!

Collecting these handles also works in the post-purchase phase on order tracking pages (they're checked an average of 5 times between purchase and unboxing)–encourage customers to sign up and interact with brand profiles to start building a relationship before they even receive their first order.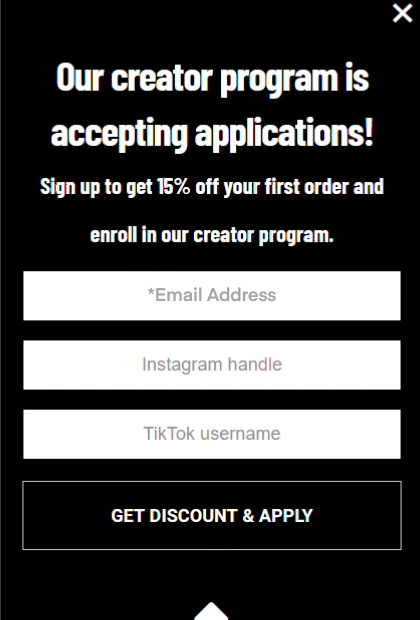 7. In-Page Product Recommendation Carousel
Justuno's product recommendations are great for adding personalization to the onsite experience and can be placed anywhere onsite, including in-page, for a seamless/native look.
CBD brands need to have a heavy emphasis on content marketing for education and market awareness. Optimize the role these blogs and articles play in your marketing strategy through in-page carousels featuring products mentioned in the content. Talking about the benefits of gummies with stress relief? Place a carousel natively on the page so readers can add the gummies mentioned to their cart directly without having to search for them. Increase engagement and conversion by removing opportunities for browse abandonment altogether.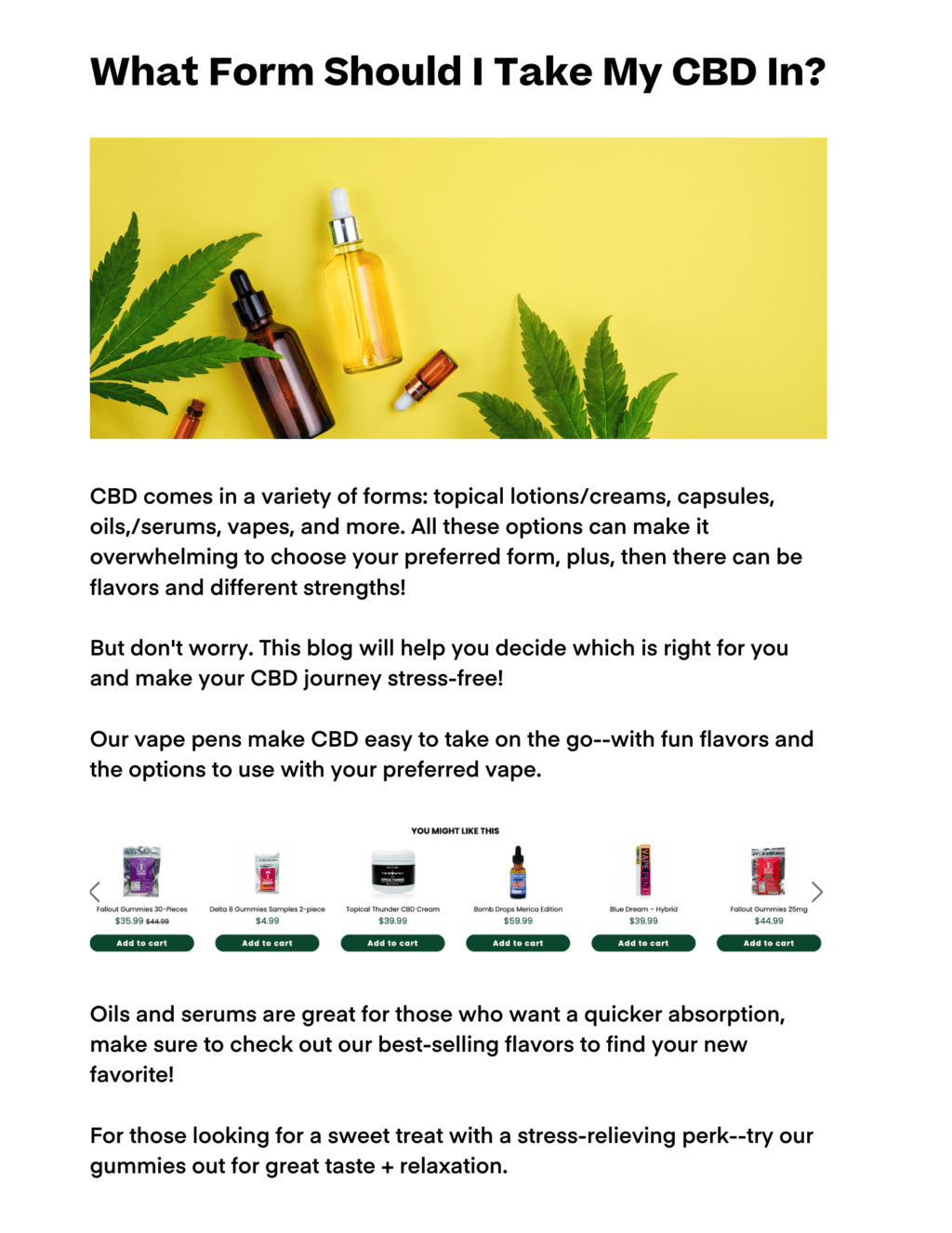 8. Geo-Targeted Shipping Info
If there are any restrictions in a shopper's area, make sure they know that from the start to ensure compliance and avoid frustration early. This transparency goes a long way in building trust, and if they live in an area where you currently cannot ship to, collect their emails anyway & send them an email campaign when something changes!
Alternatively, if you offer special delivery or localized options (free home delivery, same-day, etc.), make sure they know that! Use the same geo-targeting strategy (Justuno can do this all the way down to zip code)–to inform shoppers of this great/convenient option.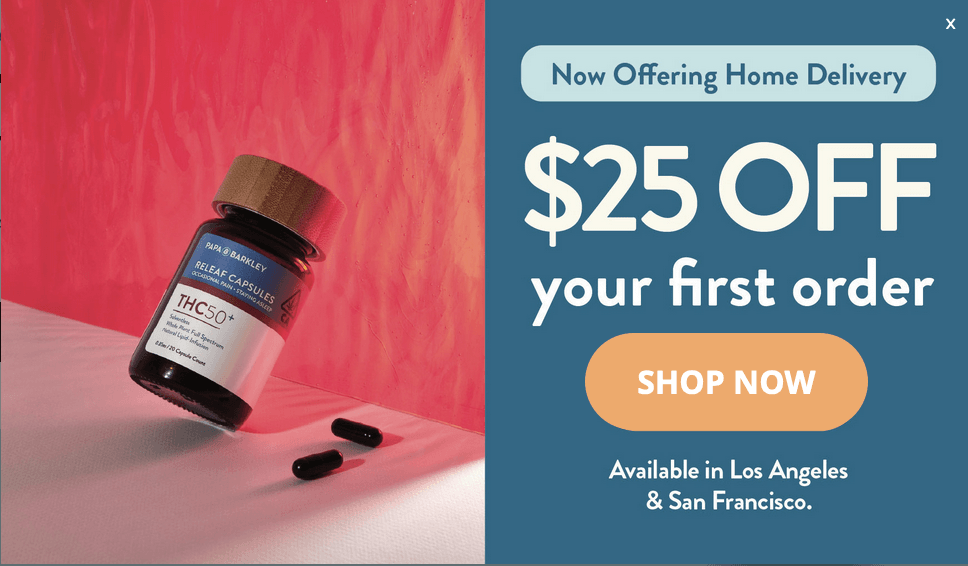 9. Free Gift Product Recommendation
A great strategy for adding instant value is running a free gift-with-purchase campaign and giving shoppers the freedom to choose their present. When a visitor adds an item to their cart, fire a product recommendation pop-up featuring the available options. Not only can freebies like this expand shoppers' horizons by letting them try other product types risk-free (different flavors or new types) they may not have otherwise, this gives them a feeling of ownership over their chosen gift, making them more likely to convert during that session.
10. Dynamic Shipping Banner
If you can't offer free shipping on all orders, then create dynamic shipping banners to increase AOV by showing customers how much they need to spend to unlock it. Rather than letting surprise shipping fees pop up in the checkout process (one of the leading causes of cart abandonment)–make sure they know that, hey, it's not free, but if you spend $X amount, it will be. You'll reduce frustration, boost AOVs, and ultimately, provide a better overall customer experience.

11. Exit Offer: Product Finder Quiz
One of the reasons that CBD marketing can be so hard is that it's still a relatively new concept to many consumers, meaning there's a certain level of product education that is required. Whether it's in terms of dosage, flavor, type, benefits, etc., many shoppers feel unsure about their options which can make online shopping particularly overwhelming.
To help combat that hesitancy, target exiting visitors (those who don't have anything in their cart) with a product finder quiz to help them find the right item to suit their needs. For this visitor segment, education is more effective than a discount because they're looking for more information before they make a choice. Not to mention that quizzes are a gold mine of zero-party data that can help power more personalized marketing as a follow-up.
12. Exit Offer: Quick Access
If you don't have the resources to build out a quiz (or have a small product catalog), use an exit offer that offers quick access to your product pages/collections. This can help direct exiting traffic to areas of your site they might be interested in and hopefully keep them on your site a bit longer.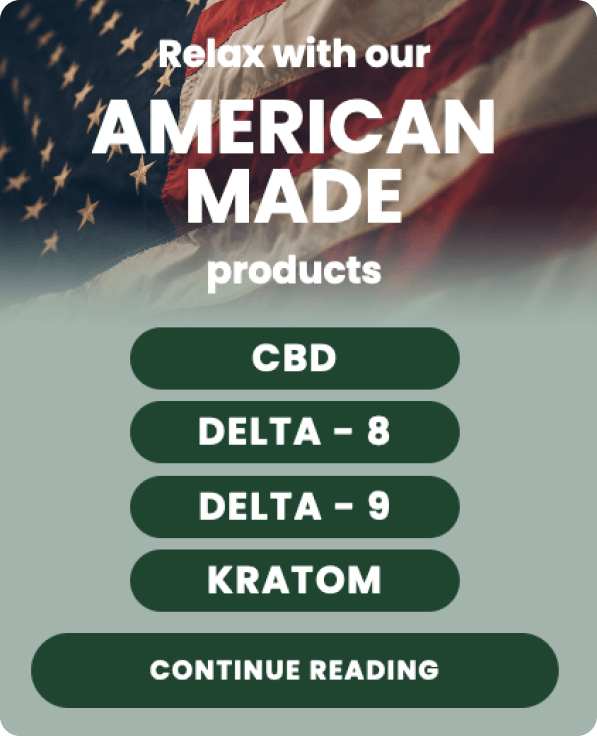 13. Cart Abandoner: Store Finder
If you have brick-and-mortar locations or your products are stocked in stores, show shoppers in nearby areas a cart abandoner offer to find a store near them. You'll help drive foot traffic to these (important for keeping shelf space), and it can serve as an additional value add for those who were exiting because of shipping delays (they can get it same-day) or build validity with those still unfamiliar with your brand who might have the mindset of "in a store = legit"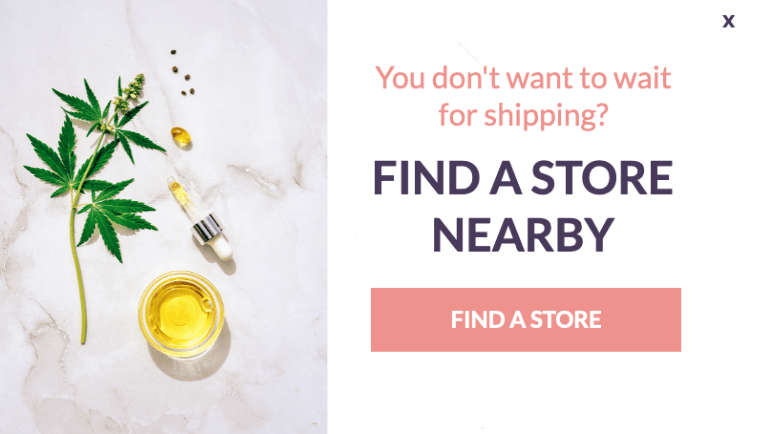 14. Cart Abandoner: Satisfaction Guarantee
Many consumers are hesitant to purchase CBD online or just CBD at all, but knowing that there is a satisfaction guarantee can remove that stigma & overcome cart abandonment hurdles. For those of you with a satisfaction guarantee, make sure to leverage it!
Hopefully, you've done a good job of educating customers on this before they've reached the point of abandonment, but nowhere else will it be quite as effective.
They were interested enough to add items to their cart but weren't quite sold yet…emphasizing the risk-free aspect of your store is the perfect message for them. Not to mention this is a non-discount strategy so you won't be cutting into profit margins, but if you want to combine this with a timer and discount code—you've got an incredibly effective BOFU strategy on your hands!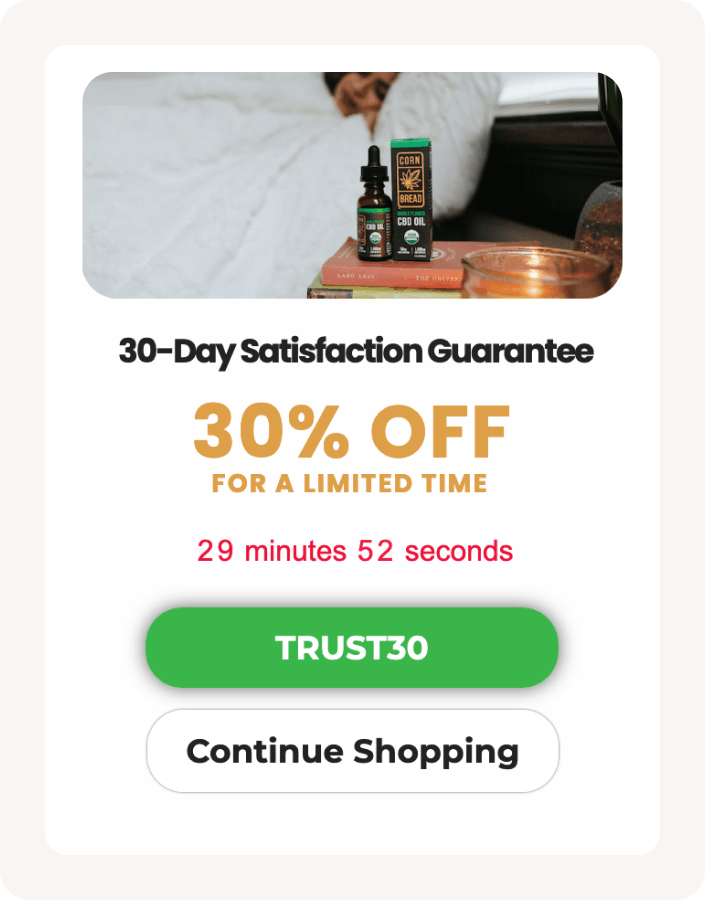 15. Cart Abandoner: Reviews/Testimonials
Use a testimonial for social proof giving them confidence that your CBD products are right for them. Find reviews that specifically mention different products/results (gummies, stress relief, etc. and combine that with some great UGC from your reviews section. Then create a version of this cart abandoner for a variety of product forms. Use Justuno's advanced targeting rules to set this up to trigger based on certain products (Lotions vs. Gummies)–so different cart contents will trigger more personalized experiences.
16. Cart Abandoner: Increased Discount + Timer
This is a great approach for those wanting to implement tiered discounts, AKA increasing the incentive amount as shoppers move through their journey. For example, you could offer 10% off in your welcome series, then 15% off in an exit offer, & finally 20% off for those abandoning carts. Make this extra effective by combining the higher discount with a timer to encourage FOMO and drive same-session use!
17. Abandoned Cart Reminder
If, despite your cart abandonment offers, the shopper still left but ended up returning—show them a side promotion with the item(s) they left in the cart + a button taking them directly to check out. This personalization is perfect for driving immediate conversion action and is the perfect on-site follow-up to your automated email/SMS abandonment follows.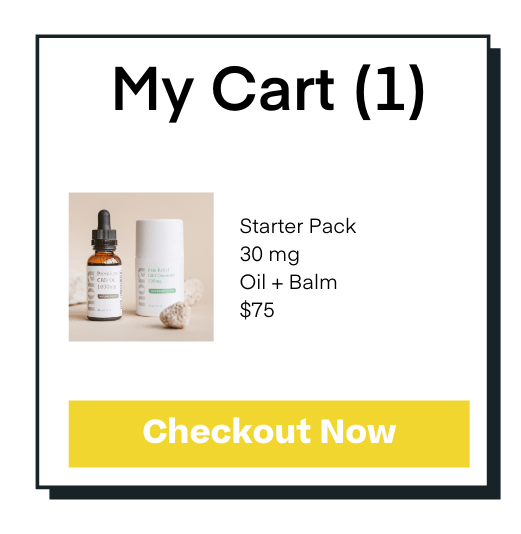 18. Loyalty Program Sign-Ups
If a shopper has purchased but wasn't logged into your loyalty program—show them a promotion encouraging them to sign up to earn something from today's order. Incentives can be double points, adding a mystery gift to their order, etc. This is a great option for those CBD brands who don't have a recurring subscription program yet (though you should!) and want to reward/encourage this
The high lifetime value that repeat customers have for brands with consumable products, like CBD, makes loyalty programs a no-brainer for strengthening relationships and providing a value-add for customers in terms of both convenience and perks.
19. Returning Customer Who Didn't Subscribe
"Like your gummies? Subscribe today for 10% off your monthly delivery." Sound familiar?
If you have a subscription program, you already know it's a great source of recurring revenue, but isn't necessarily something first-time customers are willing to commit to. They're unsure if they'll like what they bought yet and may be new to CBD entirely, so take a customer-centric approach here and wait. Rather than pushing that subscription sign-up on the first visit, wait until they've received their order, and then you can set up an email/SMS automation that reminds them when it's time to re-order (base this on your normal purchase cycle length).
Then, when they click through that campaign or otherwise return to your site for a second time, greet them with a promotion encouraging them to sign up for a subscription using %–off, double points, etc. This approach will build trust and increase lifetime value, driving every single customer to subscribe to your program may look great at first, but it'll be nothing more than a vanity metric that you'll come to regret later on when churn is high!

20. Returning Customers with High Order Volume
Encourage VIP customers to refer friends using small side/corner promotions when they're onsite. These are invested customers who are ripe for turning into brand advocates—they clearly like your product and probably are already telling their friends about it, go ahead & start rewarding them for that behavior. We encourage using side/corner promotions here since it won't interrupt their experience and can be opened/expanded by them if they're interested—leading to better engagement rates and overall better results.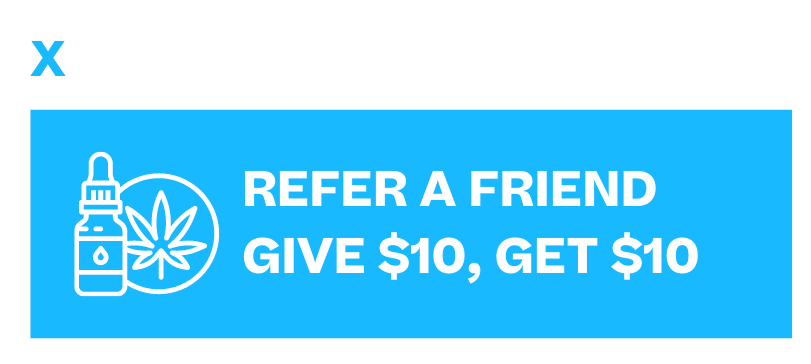 21. Subscription Program Users
Target customers logged into their subscription accounts while they're browsing product pages with an in-page element letting them know these products can be added to their next shipment for no extra charge. You'll close the sale today; they won't pay extra shipping—it's a win-win!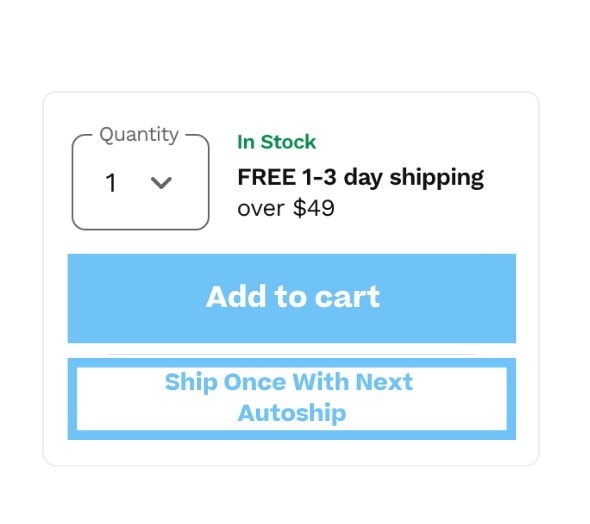 22. Have Fun
Lean into the fun part of marketing and make your end-users the star of one-off campaigns. There are outside-the-box holidays like:
420 Day, April 20
National CBD Day, August 8
Legalization Day, November 6th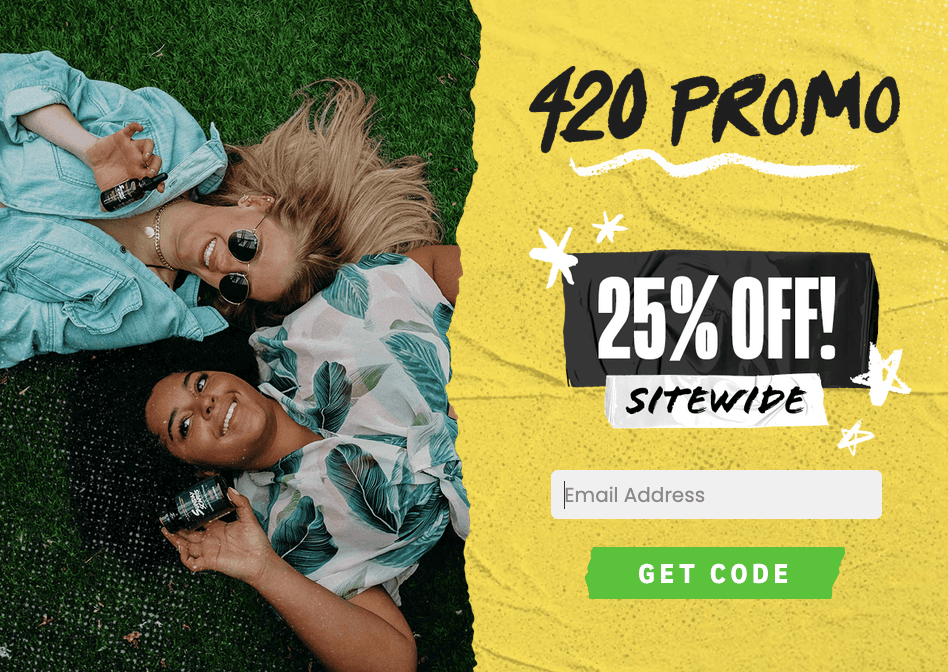 The list goes on and on…find a few that work for your brand and would appeal most to your customers. Then build email and/or SMS campaigns to drive different segments to your site, greet them with special offers or personalized messages, and tie it all together with some fun on-brand social posts. Extra points if they feature your customers' own content!
CBD is a booming e-commerce vertical, and these are just some of the potential strategies to implement when looking to optimize your onsite experience. Justuno is the leading conversion optimization platform for brands when it comes to personalized, scalable onsite messaging, like you've seen above.
Try us out with a free 14-day trial or schedule a demo to see how Justuno can take your CBD brand to the next level.