Summer has arrived, which has us all excited! Who doesn't enjoy beautiful weather, the outdoors, and that sweet smell of sunscreen? 
However, for a lot of our readers, summer isn't always something to look forward to since summer months are notorious for being the slowest sales months for e-commerce retailers.
Demand for online shopping tends to decrease during the summer months due to purchasing trends, vacations, and the fact that there is a lot more to do during the summer. But that doesn't mean there isn't work to do to drive conversions now and set yourself up for success later on in the year!
In this summer marketing guide, we'll cover six different ways that you can increase seasonal sales.
1. Know Key Sales Dates
We'll start with the most obvious strategy, which is knowing what sales/promotional dates are already built into the calendar. Major sales dates should be a focus throughout the year, but especially during the summer. Check out our 2023 Marketing Calendar and bookmark it so you can stay on top of holidays & seasonal trends throughout the year. 
Pro Tip: Justuno customers can log in to access templates for each of the holidays below (and many more). Not a customer? Start a free 14-day trial today and unlock these amazing designs!
Now here are four holidays that you should focus on with your summer marketing strategy.
Father's Day – June 18
While it doesn't yet boast the sales numbers of Mother's Day, Father's Day has quickly become a big spending holiday with a record $22.9 billion this year. And of those celebrating, they are primarily shopping online, with 43% of consumers choosing the e-commerce route. This is a huge opportunity for DTC brands to help provide gift ideas and influence shoppers to choose your store when shopping for their hard-to-buy-for Dad.
Create buying guides and Father's Day-focused collections. By showcasing all potential gifts for Dad in one place, you ensure that shoppers will be focusing on purchasing instead of having to take the extra step of searching. Successful online retailers provide shoppers with products in the ideal context for an easier conversion path.
We recommend combining the gift collection strategy with well-placed product recommendations throughout your website so that it's easy to navigate and discover all that you have to offer. Place in-page carousels on product pages cross-selling related items. For example, on a grilling tool set page, have aprons, seasoning packets, etc., for them to add a little extra to their order. A great way to incorporate free gifts or samples is to put a product recommendation in a pop-up—then, when the visitor adds qualifying items to their cart, they can pick out their preferred option making them more likely to convert.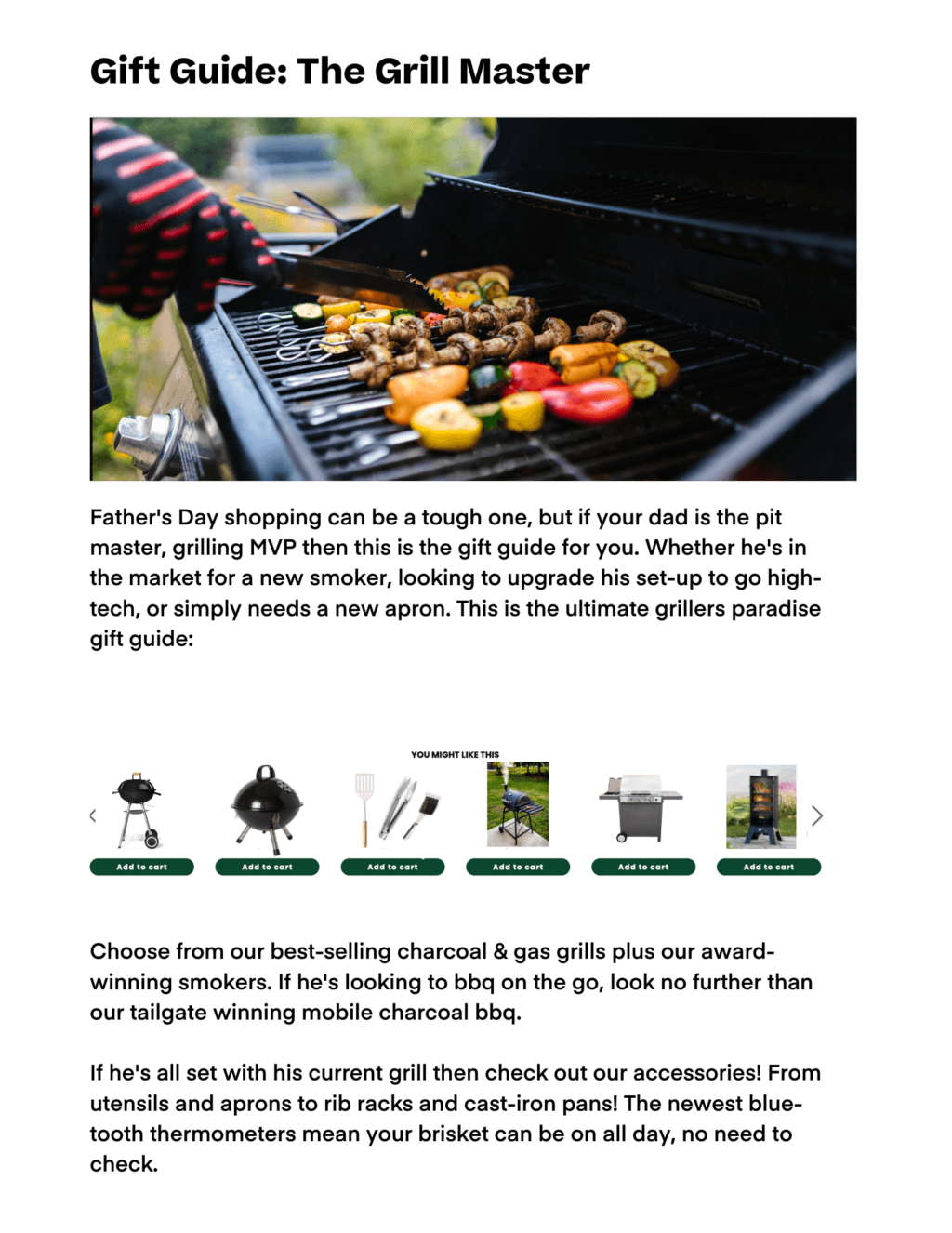 Promotions and helpful website messaging are also going to increase sales. Consider offering a good discount (15% off works well) and, if possible, free shipping as one of the most effective sales drivers. Be sure to present correct info on ship dates, this is a time-sensitive holiday, and people need their orders on time. By presenting this information clearly, you can eliminate doubt and, therefore, convert visitors.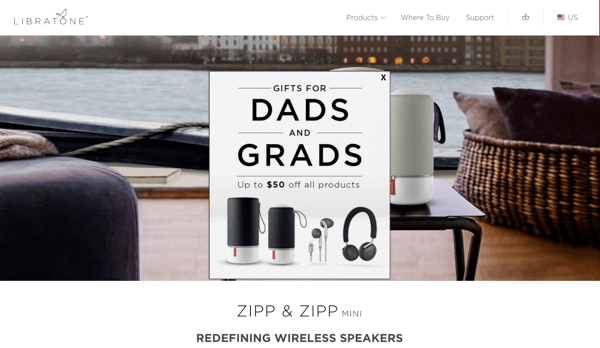 Here's an example of excellent seasonal messaging by Libratone. This pop-up promotion displays contextual messaging to the time of year, along with information on special pricing.
Independence Day (USA) – July 4
The Fourth of July may be an American holiday, but international retailers can still hop on this key sales date. Summer sales may be slow, but Americans get pumped over the 4th of July. 87% of US consumers plan to celebrate the Fourth, and 32% of them will purchase items to help them celebrate! If you sell anything relating to America (or just red/white/blue products), you need to amplify these products via email, social, and of course, on your website.
Put together 4th of July collections, and if you don't have anything that specifically relates to America, use this opportunity to have a summer sale or bring the focus to other goods. BBQ-related goods, coolers, sporting goods, and summer apparel can all be part of your 4th of July/summer sale.
Labor Day (USA) – September 4
Labor Day typically marks the end of summer and the beginning of school. This is an opportunity for an end-of-the-season clearance sale and back-to-school sales. If you're dealing with excess summer inventory, here's an opportunity to clear your shelves and get ready for a lucrative fall season. Back-to-school is also a massive opportunity that we'll discuss a little later on.
Halloween – October 31
Okay…yes, Halloween is not a summer holiday BUT shoppers begin browsing toward the end of summer, and you can get an early jump on it. Halloween is the 4th largest e-commerce sales holiday, and it's a super fun time of the year. There are tons of creative things you can do with design, copy, and marketing, which is why you may want to allocate a bit of time to plan for this one.
If you sell costumes, decorations, candy, or dental hygiene products (lol), then this is a massive promotional opportunity for your site. However, if you don't sell anything Halloween related, you can still get festive with your October promotions.
A great way to boost on-site engagement during the Halloween season is with a spooky Halloween-themed pop-up promotion! Get crafty with design, marketing copy, and your offer. Start your promotions early, as this is a time-sensitive holiday, and shoppers do begin browsing in advance.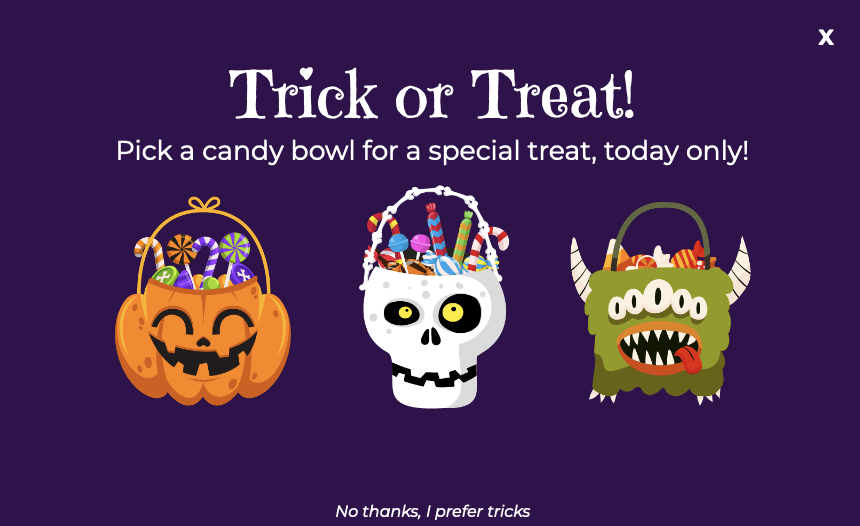 Lastly, one of the biggest things you can do to drive more Halloween sales is to offer free shipping. This added value is especially effective when it comes to Halloween-related goods.
2. Focus On Other Summer Sales Trends
One simple way that you can tap into summer sales trends is to think about what people are doing during the summer and what goods they may buy to fulfill their needs. Since these are seasonal, I urge you to check out product-oriented blogs like Gear Patrol and Outblush for content and collection inspiration. Here are a few of the major summer sales trends to focus on.
Weddings
A large portion of the wedding season falls during the summer months. People are actively looking for wedding outfits, wardrobe upgrades, wedding gifts, cards, and wedding-related services.
Convenience is also something shoppers are looking for. Make things easy with wedding-related landing pages and collections to capitalize on demand. This could also be a good time to send a lookbook or wedding-specific blog post to your list for inspiration.
Consider offering monogramming, upscale gift wrap, and white-glove delivery services on these purchases to help your brand stand out from the crowd.
Pro tip…those are also upsell opportunities 👀
Lastly, be clear and upfront with your shoppers about shipping costs and delivery time. You want to eliminate confusion and potentially damaging customer experiences.
Graduations
Another common summertime purchase is a graduation gift. Back when I graduated, I received a good amount of gift cards and useful items from friends and family. A few things that stood out were books, a toolbox, planners, and personal things like picture frames. These are just a few ideas of what a new grad might appreciate as they navigate the world. This would be a good blog post to write (or product collection) to help out shoppers who are feeling a little lost on what to give.
Summer Wear: Music Festivals, Swimwear, & Accessories
Just because demand during summer is down doesn't mean you can't create demand. If you have summer-related products, then promote them. Whether it be through email, Facebook ads, or throughout your site, this needs to be a focus.
We've seen big increases in demand for clothing for music festivals, different types of swimwear, summer-weighted clothing, and accessories like bags and sunglasses. If your line of products includes any items in these categories, focus on those and see if you can generate some season-specific sales.
I may sound like a broken record by now but…put together a collection and drive focused traffic to these pages.
If you can get qualified shoppers to a relevant collection, that's half the battle!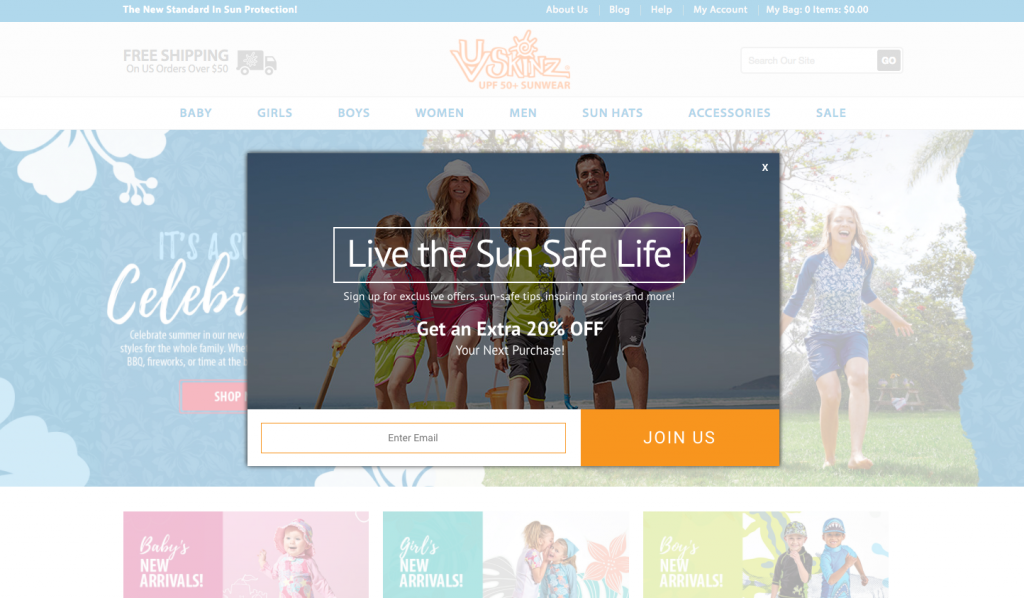 Vacation-Related Products/Services
An increase in traveling during the summer is only going to increase the demand for travel-related products. You know people are going to travel during the summer, so it's a perfect time to ramp up your marketing with travel-related messaging. A few product categories that I see as obvious benefactors of this shopping trend are luggage, skin protection/care, footwear, cameras, and sporting goods.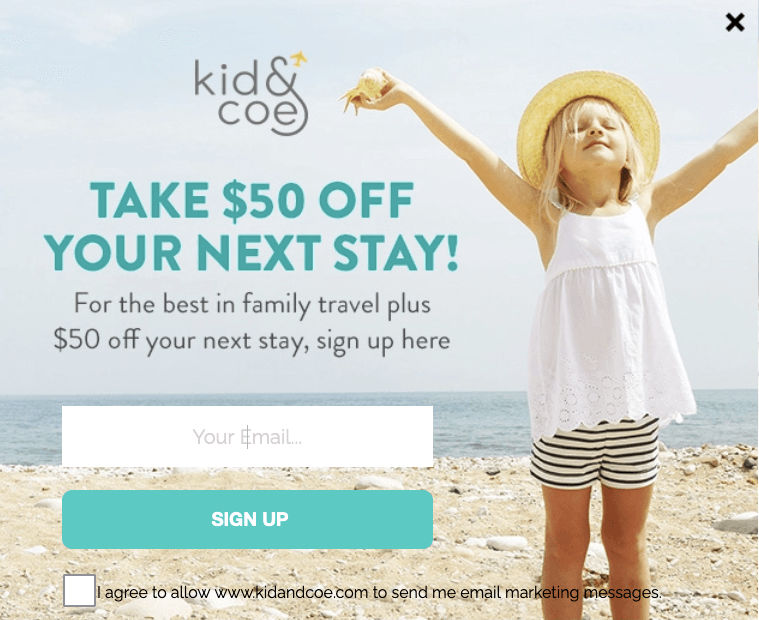 Back-to-School Sales
Back-to-school shoppers start as early as April. Yes, 40% of B2S sales occur in August, but over 50% of B2S sales occur before August. In the early summer months, it's beneficial to craft a marketing strategy that specifically focuses on reaching B2S shoppers. Did you know that 68% of consumers plan their B2S shopping around events like Prime Day, July 4th, and Labor Day sales?
With back-to-school shopping beginning so early in the summer and consumers on the hunt for deals over several months, B2S can be something that can be promoted throughout the season. If you think, for some reason, that your products don't resonate, you may be missing an opportunity. Here are four types of consumers to target throughout the summer.
Moms: Do the majority of back-to-school shopping for children
Adolescents: Shop for the latest fashion styles and trendy items
College Students: Shop for clothing, electronics, decor, and school supplies
Teachers: It's the first day of school for teachers, and they need supplies too
3. Clear Excess Inventory
Very rarely, if ever, do you forecast inventory perfectly. Chances are you're sitting on some inventory from the spring or winter that needs to go. Since we're dealing with slower demand, create more opportunities for sales.
Promote your clearance or sale section to shoppers with a pop-up or banner on your site. Hopefully, by driving traffic to these pages, you can speak to deal hunters and convert sales while clearing out older inventory.
Here are 14 additional ideas for clearing out excess inventory and generating cash.
4. Use Downtime For Other Projects
If you find yourself twiddling your thumbs with what to do because things are so slow, you and your team can always start working on long-term projects. Since the holiday season rolls around right after summer, optimizing your store for conversions should already be a focus. But starting early gives you a leg up on the competition!
A couple of things worth working on could be:
Product Imagery
Product Descriptions
Content Marketing
SEO
Reducing Cart Abandonment (or other key metrics)
These are all projects that will help your business grow long-term and prepare you for an even more lucrative holiday shopping season.
Here's a detailed list of 10 podcasts to help you optimize your store during slow months.
5. Don't Forget About Mobile Traffic
People tend to be on the go when summer rolls around. But let's face it; we're still all very much connected to our mobile devices. Mobile purchases are increasing, but conversions on desktops remain much higher.
Take this as an opportunity to work on improving your mobile UX testing out what gets better engagement and conversion from your mobile traffic. Just make sure whatever you are testing is compliant with Google's mobile policies. Not sure if it is? Just use one of our mobile templates for best practices and compliance already built-in!
Another great opportunity for mobile traffic is collecting phone numbers, specifically using our tap-to-text feature, where they only need to tap to opt-in and then send a pre-written text to your brand to subscribe.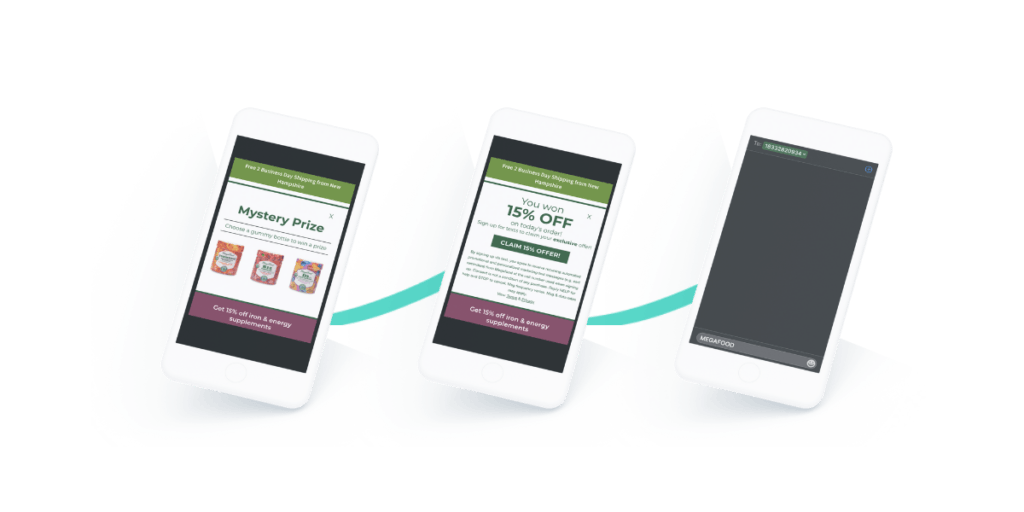 6. Build Your Email List
Aside from getting a sale, capturing an email must be your top priority. Converting everyday visitors into email subscribers is not only going to increase traffic conversion (making your traffic acquisition campaigns much more effective) but also will provide you with a larger email list during the holidays. If you aren't seeing the summer sales numbers you'd hope for, at least, you know you're setting your business up for a massive October, November, and December.
It's simple, make sure you have an email pop-up with some sort of incentive that will get your visitors excited. Here are two examples that you can implement today in order to build that massive email list.
A contest is the ultimate email capture promotion. Offer shoppers a chance to win a big ticket item or bundle by entering their email. Here's a relevant summer contest giveaway from evo that led to nearly 15,000 emails being collected in just one month.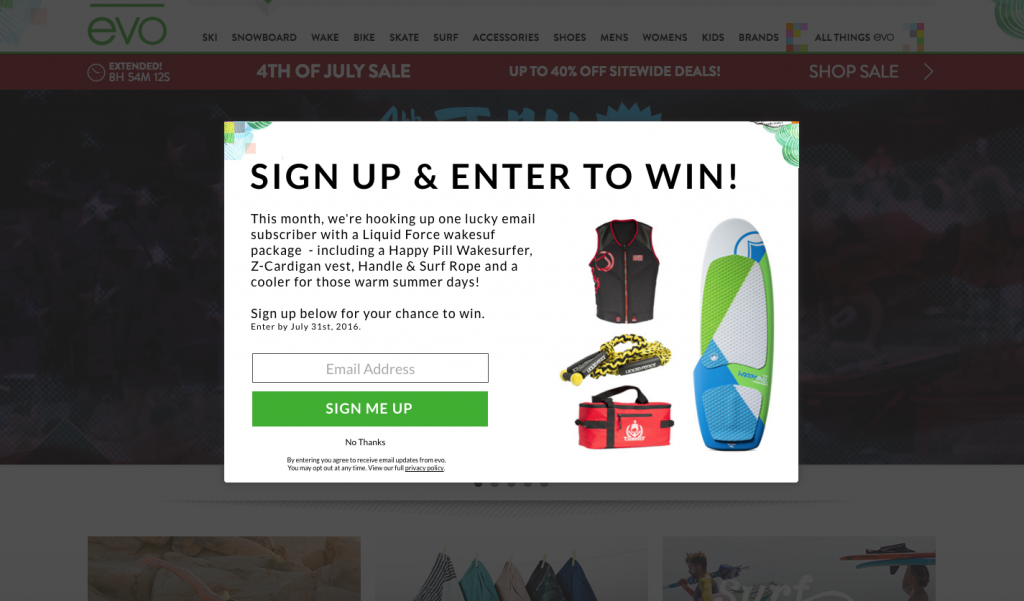 Want to offer an incentive to purchase while also focusing on email capture? Use a discount email pop-up like Brave Leather. You can set it up so the coupon code is given on the thank you page of the pop-up, sent via email, or both! We do suggest giving the code on the thank you screen as it reduces barriers to purchase and keeps the shopper on your website, making a same-session conversion more likely!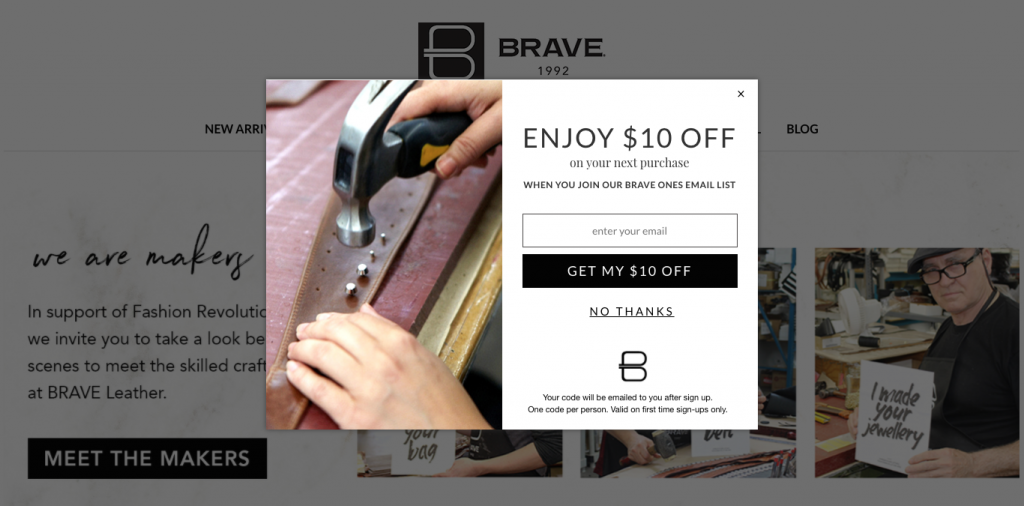 You don't have to use a discount to have an effective lead capture; there are plenty of non-discount strategies that can work well too. It's all about testing to find out what your target audience likes and what works for your business's bottom line.
Here are 14 non-discount strategies to use when trying to boost list growth and conversions.
Building up your email subscriber lists now over the summertime means you'll have even more potential customers to market to come Q4 for an even more successful holiday season.
But don't just stick to email; if you're not already, look into using SMS for your website so you can communicate with your customers where and how they want!
Justuno customer Midland ran an SMS campaign encouraging visitors to sign-up for texts to get a free gift and VIP/early access to their Black Friday sales. FOMO and mystery worked together to create a perfect incentive and lead to a 210% increase in their SMS list!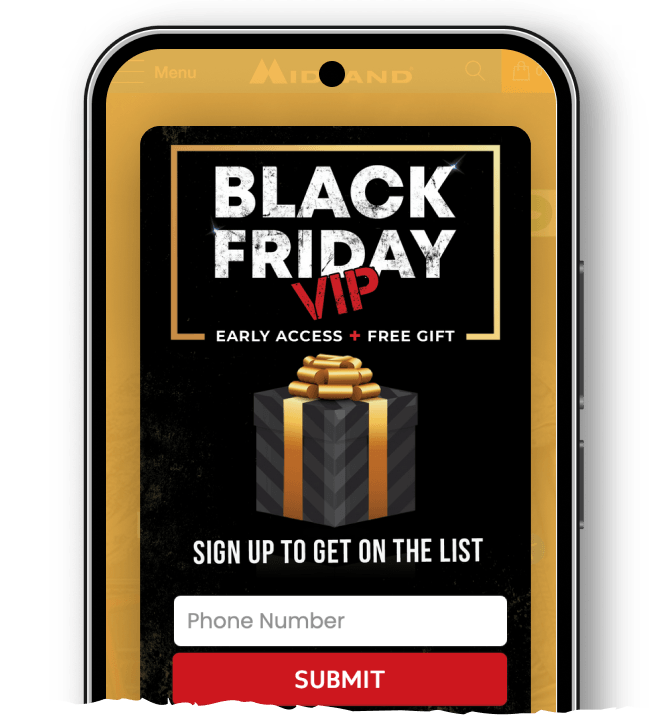 TL;DR Setup Your Summer Promotions Today!
Things may slow down during the summer, but we've just outlined a bunch of sales opportunities to help you create demand and convert sales despite that. These are the three keys to making the most of the summer months:
Focus on promotions for key dates and seasonal trends
Capture as many email (and SMS) subscribers as possible
Find time to prepare for the crazy holiday season that is on its way!
Justuno provides everything you need to implement effective sales promotions for every occasion in just a few minutes. Find out why thousands of retailers turn to Justuno for every on-site promotional need, and get started with a free trial today!