Summer is here at last! It brings with it long days, shorts, and tank tops. What's not to love? But before we get too excited about the sunshine there are some things you should know: The summer months have traditionally been known for being a slow sales time. A lot of people take vacations or spend their money on other items like air conditioning instead of other online purchases this season.
This decreased demand for online shopping during the summer months is largely due to purchasing trends such as vacationing or simply being too busy outside. Fortunately, your sales aren't doomed to suffer through this historically slow season.
In this summer marketing guide, we'll cover six different ways that you can increase summer seasonal sales.
1. Know your key sales dates
We'll start with the obvious. Major sales dates should be a focus throughout the year but especially during the summer. Here are the four holidays that you should focus on with your summer marketing strategy.
Father's Day – June 18
Father's Day has quickly become a big e-commerce sales date, especially for dads who can be hard to shop for. With this in mind, offering gift ideas can be a great way to influence the customer and generate sales. These suggestions can help them discover items they didn't know existed or re-frame products in a different light, turning those that aren't stereotypical Father's Day gifts into must-haves.
Promotions and helpful website messaging are also going to help you make more sales. Consider offering a good discount (15% off works well) but free shipping, if you can offer it, is going to be your most effective sales driver. 
Be sure to present correct info on ship dates. This is a time-sensitive holiday and people need their orders on time. By presenting this information clearly, you can eliminate doubt and therefore, closet the sale.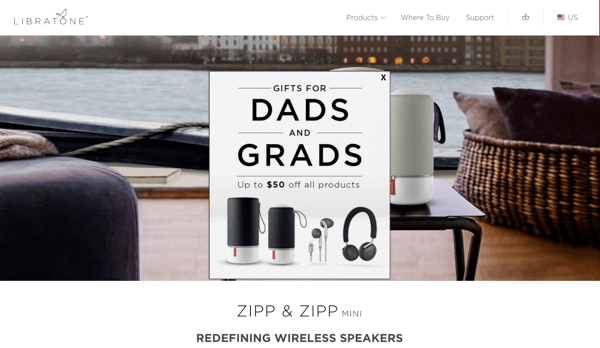 This is an example of excellent seasonal messaging by Libratone. Their pop-up promotion displays contextual messaging to the time of year along with information on special pricing.
One note to keep in mind with this holiday as well as Mother's Day in May, is that it may be a sensitive time for some. Offering subscribers the chance to opt-out of messaging about either of these days means you can empathize with those in your audience for whom these may be difficult days and build trust, loyalty in the process.
Independence Day (USA) – July 4
Fourth of July may be an American holiday but some international retailers can still hop on this key sales date. Summer is typically slow in the retail industry, so if you are selling anything relating to America (or is just red, white, and blue), now might just be your chance!
Take advantage and amp up these products via email campaigns, social media marketing strategies like Facebook Ads, Google Adwords, or  pay-per-click ads for increased exposure around Fourth of July related keywords such as Independence Day quotes or red, white , and blue clothing items which will direct traffic back to your website where they'll see relevant offers pertaining specifically to their interests at that moment.
Put together 4th of July collections and if you don't have anything that specifically relates to America, use this opportunity to have a summer sale or bring the focus to other goods. BBQ related goods, coolers, sporting goods, and summer apparel are all a natural companion to a 4th of July/summer sale.
Labor Day (USA) – September 4
Labor Day typically marks the end of summer and the beginning of school. This opens things up for an end of the season clearance sale on summer-specific items and sales on back-to-school supplies. If you're dealing with excess summer inventory, here's an opportunity to clear your shelves of pool floaties and get ready for a lucrative fall season. Back-to-school is also a massive opportunity that we'll discuss a little later on. Hint…it's way more than crayons and folders!
Halloween – October 31
As Halloween draws near, many people start browsing for costumes and decorations. It's not a summer holiday but it still is one of the most popular shopping periods during this time. With so much creativity in design and copywriting at your disposal, you may want to allot some of your marketing budget for what will undoubtedly be an exciting season!
A great way to boost on-site engagement during the Halloween season is with a spooky, last minute pop-up promotion! Get crafty and creative in design, marketing copy and your offer. Start early as this holiday is time sensitive and shoppers do begin browsing in advance for their perfect costume or candy fix.
Lastly, one of the biggest things you can do to drive more Halloween sales is offering free shipping. This added value will especially be effective for those goods that are related to this time of year like candy and costumes.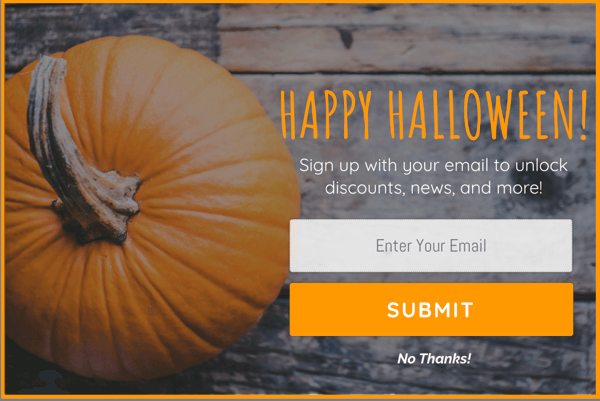 2. Focus on other summer sales trends
Beyond the official holidays during the summer, it's also time for parties, vacations, and events.  Below are a few seasonal trends that are common in the summertime that you can build marketing campaigns around.
Weddings
A large portion of the wedding season falls during the summer months. People are actively looking for wedding outfits, wardrobe upgrades, wedding gifts, cards, and wedding related services.
Create landing pages and offer collections now so that your business is top of mind for them before it's too late! You could also send a cookbook or blog post with wedding-related content, to help them prepare keeping you on their radar without being overbearing.
Graduations
Another common summertime purchase is a graduation gift. Back when I graduated, I received a good amount of gift cards and useful items from friends and family. A few things that stood out were books, a toolbox, planners, and personal things like picture frames. These are just a few ideas of thoughtful gifts you can run special promotions on or bundle together into a collection for easier shopping.
Summer Wear: Music Festivals, Swimwear, and Accessories
Just because demand during the summer is down, doesn't mean you can't create it. Whether it be through email or Facebook ads, there are additional ways to get people excited about your products and drive interested traffic to your store!
The past few years have seen an increase in demand for music festival-inspired clothing, different types of swimwear, and summer-specific clothes. If you happen to offer any items that fall into these categories, focus on those this season and see if you can generate some sales!
I may sound like a broken record by now but it's time to put together your collections and drive qualified traffic. If you can get shoppers to the right collection, half of the work is done!
Vacation-Related Products/Services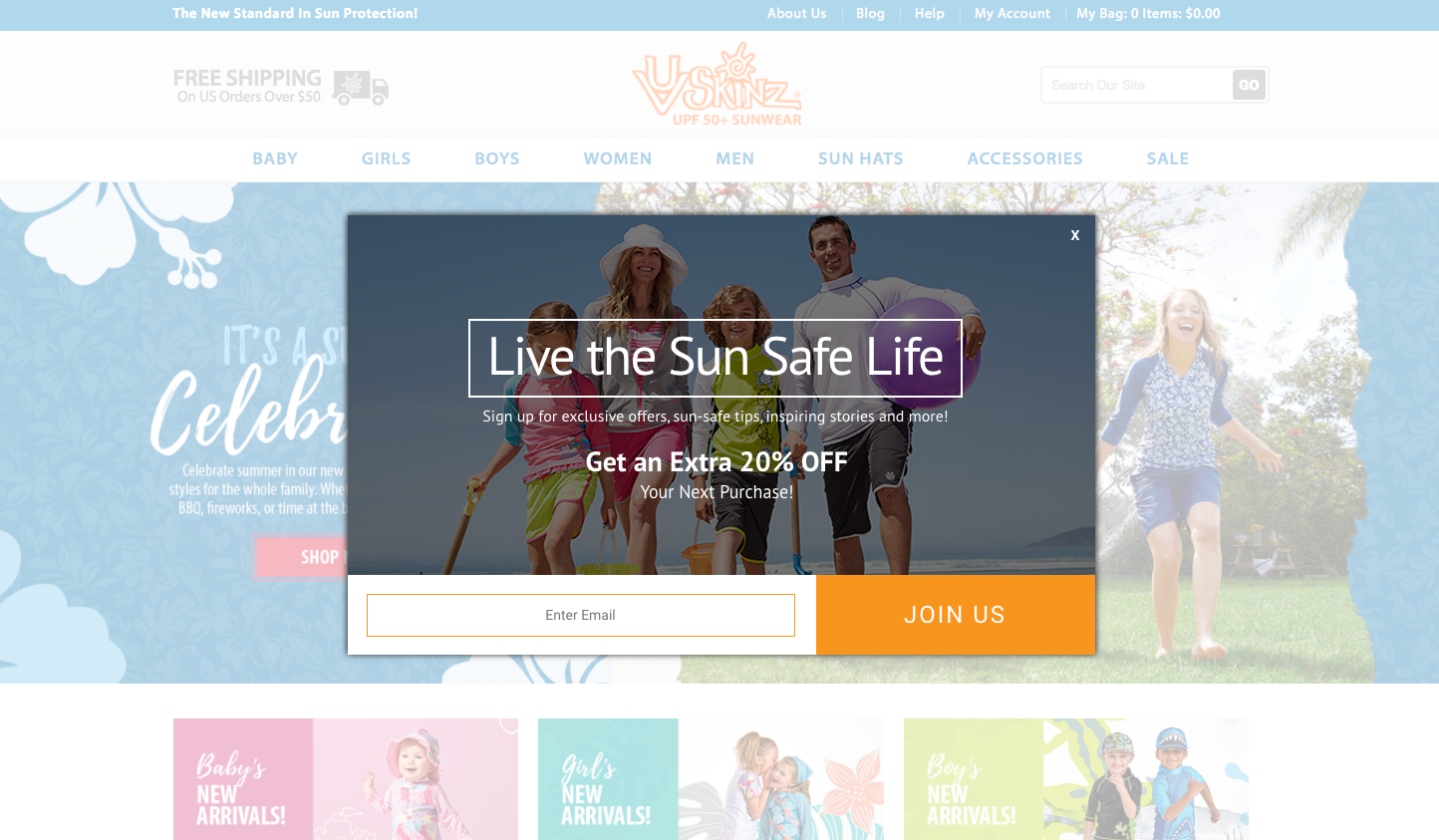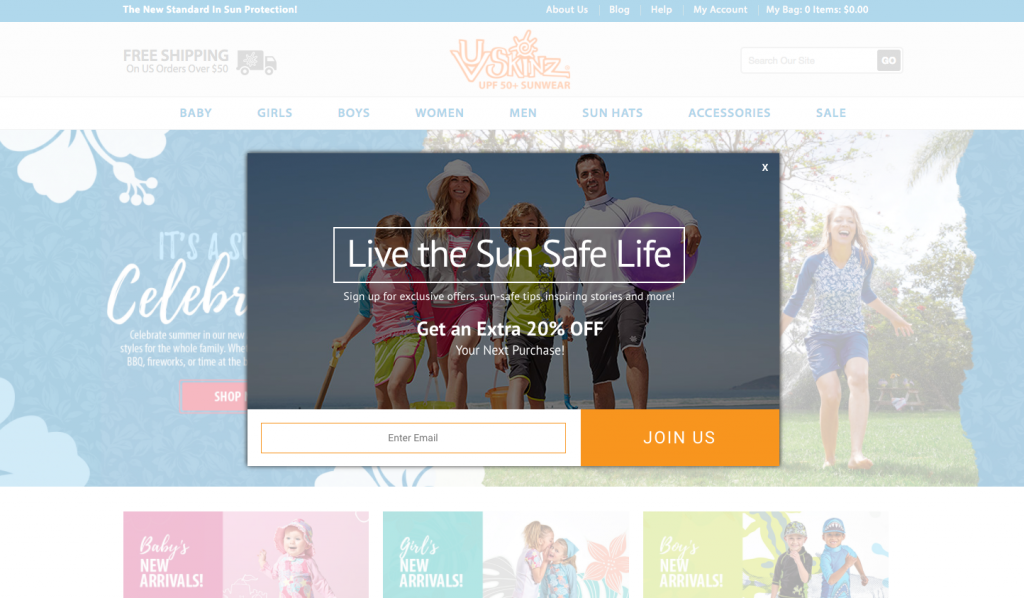 You know that there will be an increase of travelers during this time of year, so it could be a great opportunity to start ramping up your marketing with some promotions targeted towards those shopping for trips. There are a few product categories I see as obvious candidates for these sales opportunities like; luggage, skin protection/care, footwear, and cameras just to name a few.
Back-to-School Sales
A late summer and early fall strategy will help you reach the majority of your B2S shoppers. Having a specialized campaign that targets these consumers can be effective in increasing sales, as well as fostering customer loyalty before it starts to get cold outside (AKA the holiday season)
Back to school shopping doesn't just happen after Labor Day! In fact, 40% of back to school purchases take place during August but over 50% occur prior to this point in time (early July). 
With more people starting new jobs or preparing for them now than any other point throughout the year, having an awareness period is crucial for maximizing profits and keeping customers happy with high quality products they need on hand at all times.
Since back to school shopping starts early in the summer, you have an opportunity to promote related products throughout the season. 
If for some reason you think your product doesn't resonate with people, it could be because they don't know about ityet or have tunnel vision when it comes to what can be back to school related. Here are four types of consumers to target throughout the summer for back to school messaging:
Moms:

Do the majority of back to school shopping for children

Adolescents:

Shop for latest fashion styles and trendy items

College Students

: Shop for clothing, electronics, decor, and school supplies
Teachers: It's the first day of school for teachers too, think decor, organization, cleaning and school supplies.
3. Clear excess inventory
Clearance and sale sections are opportunities for anyone to find great deals on items they needed anyway. To create more sales, promote these pages with a banner or pop-up so buyers can take advantage of the low prices as soon as possible!
Here are 14 additional ideas for clearing out excess inventory.
4. Use down time for other projects
It's summer, and you may be feeling a little bored because things are so slow. But don't despair! There is always something to do at work between tasks if your team has the time for it – even some long-term projects that can be started now so the holiday season doesn't catch you off guard. 
Why not optimize conversion rates by doing research on what successful online retailers have done and how they did it? You could also make plans with upper management or brainstorm new ideas that will come into play after this busy time ends next year.
A couple of things worth working on: product imagery, product descriptions, content marketing, SEO, and reducing cart abandonment. These are all potential areas for improvement that will help your business grow long term and prepare you for an even more lucrative holiday shopping season.

Here's a detailed list of 10 podcasts to help you optimize your store during slow months.
5. Don't forget about mobile traffic
People tend to be on the go when summer rolls around. But let's face it, we're still all very much connected to our mobile devices. Mobile purchases are increasing but desktops still hold first place for overall conversions.
Use this time as an opportunity to engage mobile traffic with a mobile-friendly lead capture promotion so you can re-market to them in the future. Below is  an example of one of our mobile templates which are in full compliance of Google's mobile policies.
If you aren't currently optimizing for mobile traffic, the summer months can be a good time to focus on this audience while other projects have slowed down. Build out a mobile-friendly experience on your website, create specific pop-ups for this audience, and be ready for the sales to start rolling in!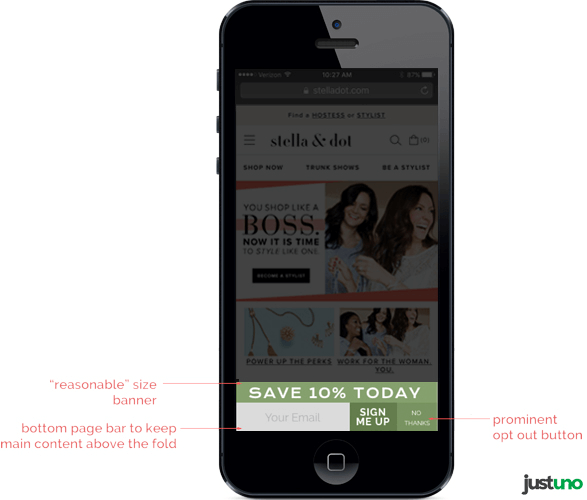 You can't afford to miss out on potential customers during the summer. If you want your conversion rates for traffic acquisition campaigns and new email subscribers to be higher, make sure capturing an email is a top priority!
It's simple, use an email pop-up with some sort of incentive that will get your visitors excited. Here are two examples that you can implement today in order to build that massive email list.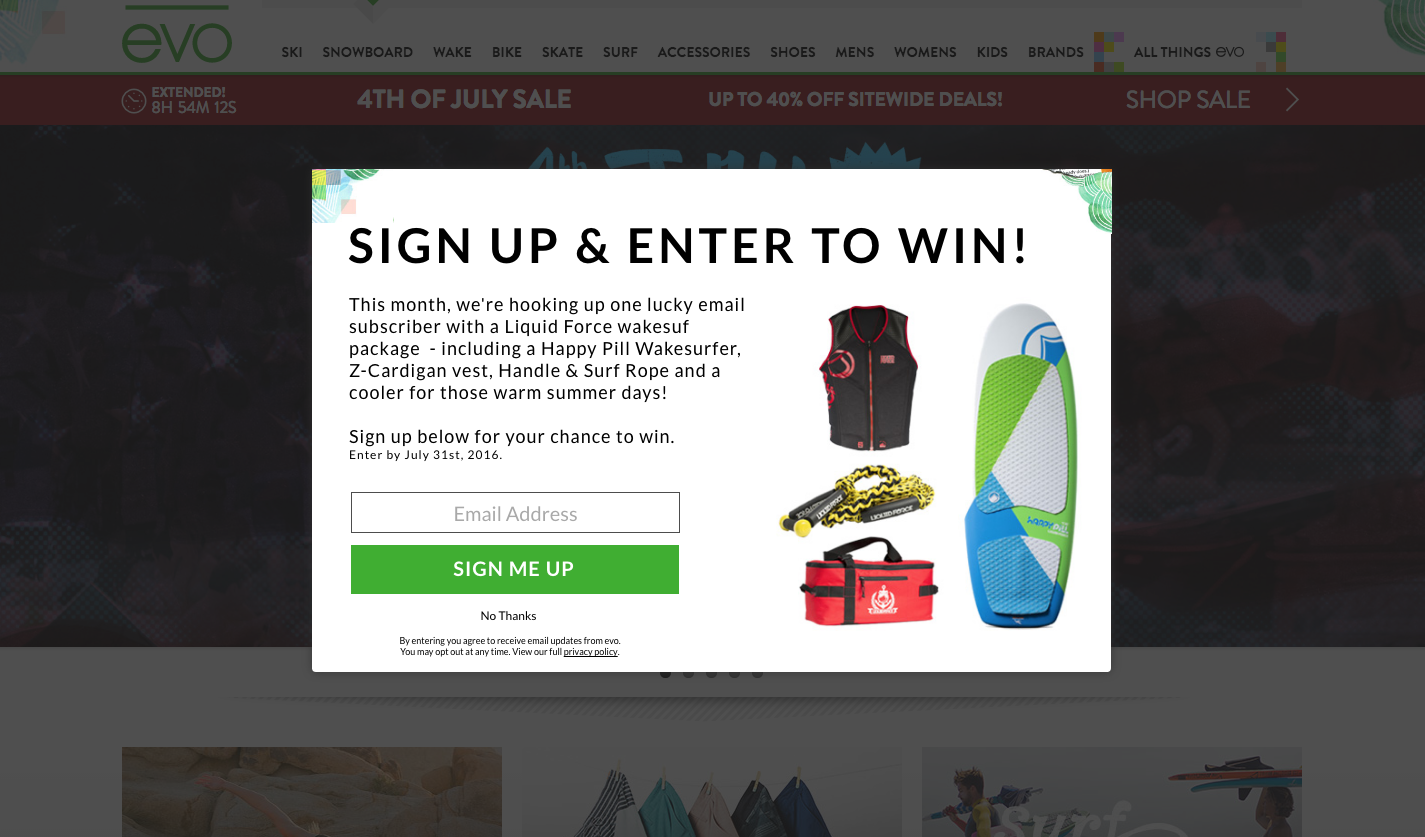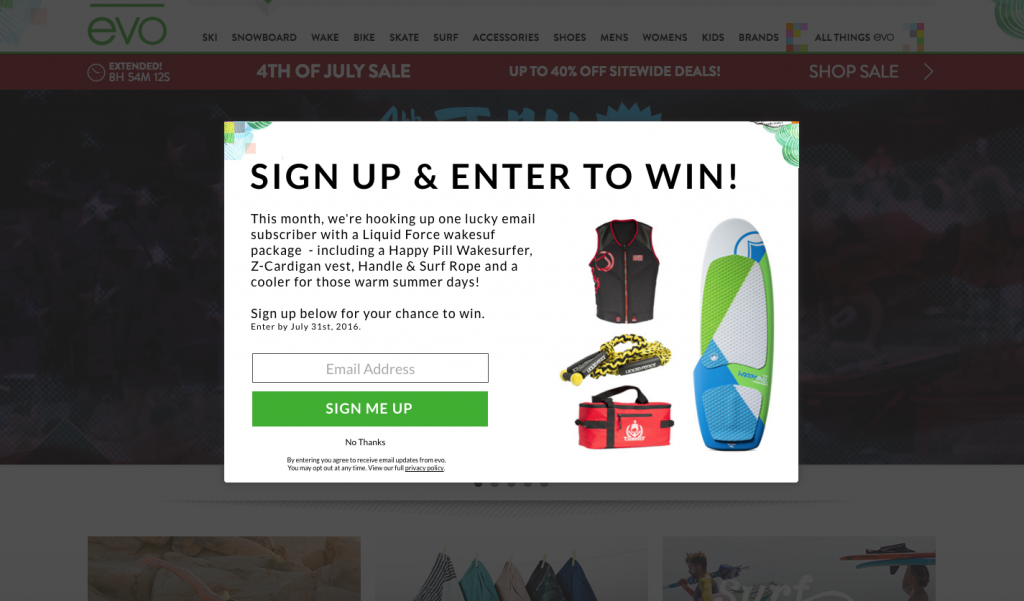 The Contest is the ultimate email capture promotion. Offer shoppers a chance to win big ticket item or bundle by entering in their email. Here's a relevant summer contest giveaway from evo.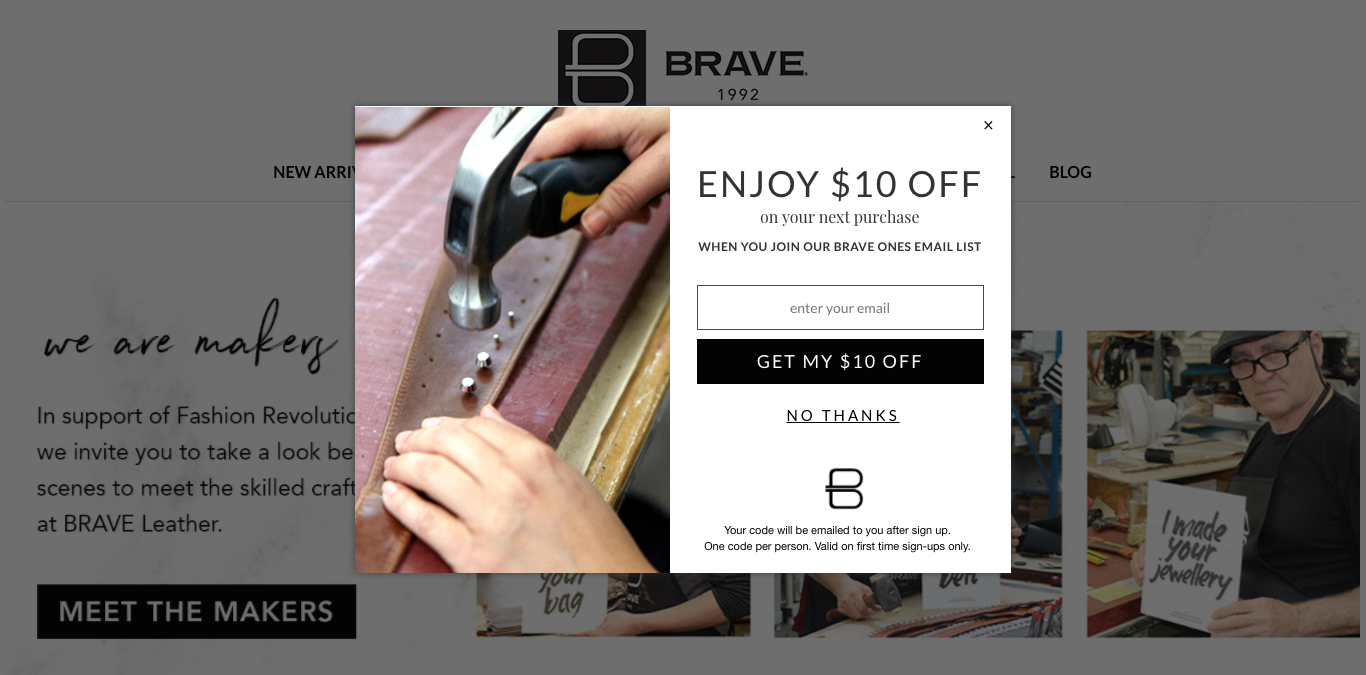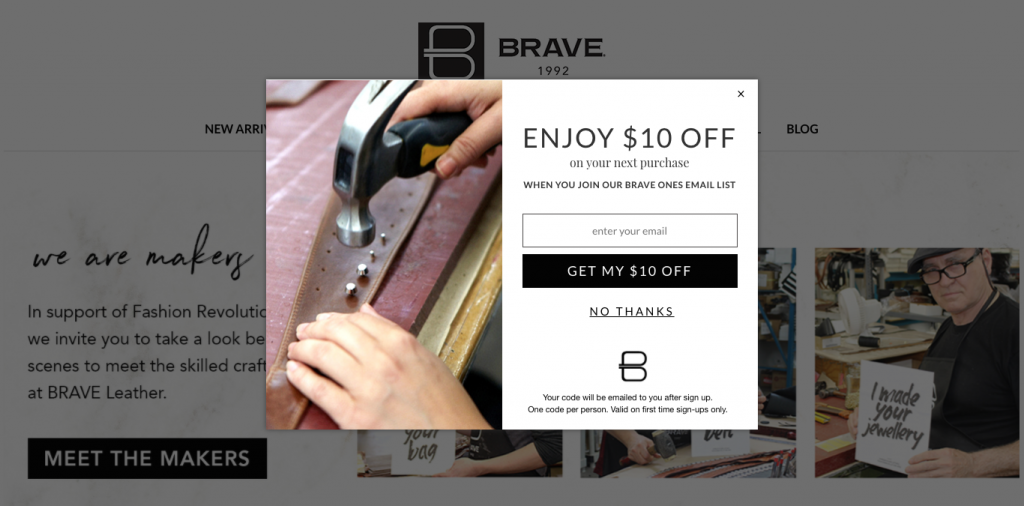 Want to offer an incentive to purchase while also focusing on email capture? Use a discount email pop-up like Brave Leather. You can set it up so the coupon code is given on the thank you page of the pop-up, sent via email, or both! We do suggest giving the code on the thank you screen as it reduces barriers to purchase and keeps the shopper on your website making a same session conversion more likely!
Building up your email subscriber lists now over the summertime means you'll have even more potential customers to market to come Q4 for a even more successful holiday season. But don't just stick to email, if you're not already, look into using SMS for your website so you can communicate with your customers where and how they want!
Setup your summer promotions today!
The summer heat is here to stay and things are bound to slow down. For those wary of the lull in business during this time, don't sweat it! We have just outlined countless sales opportunities that will help you create demand and convert sales for your company throughout this time.
Focus on promotions for key dates with seasonal trends; capture as many email leads possible from customers who may not be able to make it into stores due to vacation plans or work schedules over these next two months (July & August); and find some time before November arrives to get ready for the holidays that will be here before you know it.
Justuno provides everything retailers need when implementing effective promotional strategies for every occasion. Log in or get started with a free trial today for access to our pre-built promotions perfect for your summertime campaigns.