Case Studies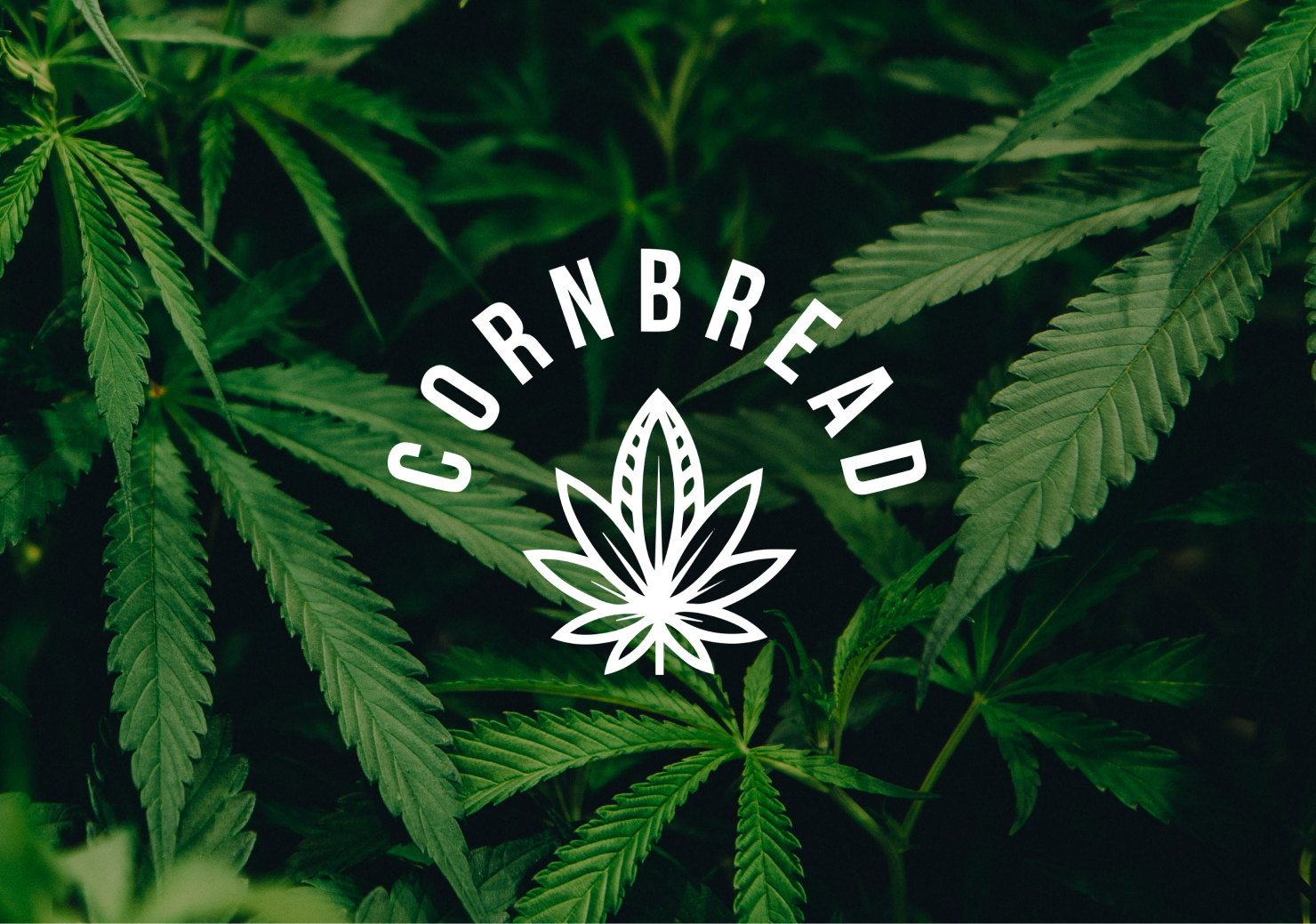 Success Stories
Cornbread Hemp
Effective audience segmentation & 200% email list growth with targeted pop-ups
Cornbread Hemp is a CBD company dedicated to delivering high-quality CBD products to those looking for help to cope with stress, sleep, and muscle/joint discomfort. Customers can shop a full-spectrum product line designed to help them feel better, all grown exclusively in Kentucky. Cornbread Hemp came to Justuno during the summer of 2020, looking for a pop-up solution capable of effectively targeting audience segments, differentiating traffic sources, and a strong support system to help continued growth.
Contact Us
Results
With Justuno, Cornbread Hemp implemented highly successful foundational promotions (new visitor, exit, and abandoned cart pop-ups) and campaigns targeted by traffic source to dial in messaging both onsite for improved conversion and opt-in rates.
28%
Reduction in cart abandonment
18%
Engaged conversion rate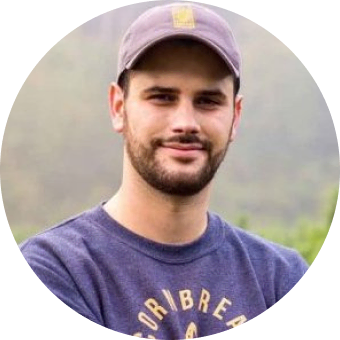 "We chose Justuno because of their team and customer service. After going through a few months of the basic subscription plan and chatting with customer service on the live chat several times. we realized that the support Justuno provides is really unheard of. It is at that point that we decided to pursue the Plus Program, which has allowd us the time to properly plan and strategize with the help of our account manager"
Eric Zipperle, Co-Founder & CEO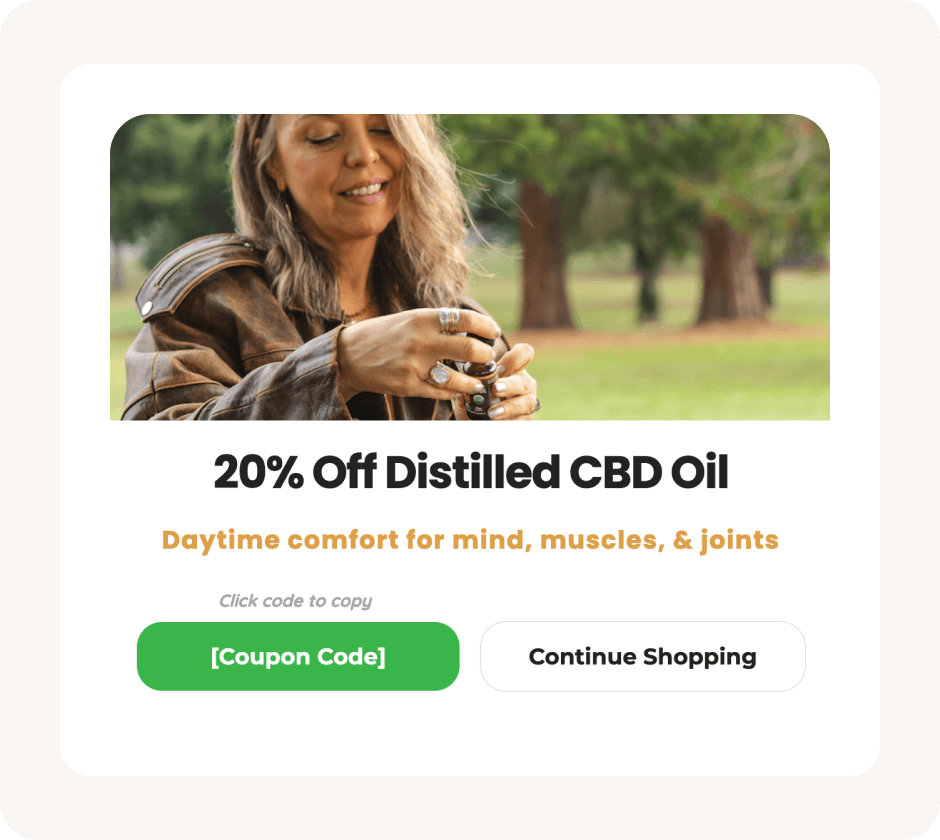 How We Did It
Foundational Promotions: New Visitor, Exit, and Cart Abandonment

Cornbread Hemp has had the most success growing its SMS and email databases while rescuing sales using the triad of foundational promotions: A new visitor lead capture, an exit offer, and a cart abandonment pop-up. Cornbread Hemp then pairs these with specific automation flows within their ESP to dial in the messaging based on a shopper's behavior. Since coming to Justuno, Cornbread Hemp's email database has skyrocketed 200% along with a 50% growth in their SMS lists!


The star of these three pop-ups is their exit offer which, after A/B testing different locations, has driven the most conversions in the corner of the screen. Cornbread Hemp matches the messaging for each exit offer based on the current URL and focuses on a unique selling proposition (USP) for specific products. This helps address potential pain points in a customer's journey and eases the path to purchase. These exit and cart abandonment pop-ups have worked together to bring Cornbread Hemp's cart abandonment rate down by 28%!

"Return on ad spend is always important to our customers, but for CBD marketing, it is even more so! It's a competitive, packed space, and you're trying to educate customers about CBD and its benefits at the same time as trying to make them aware of your brand. This two-step process can get expensive fast, so it's crucial for your onsite marketing to be finely tuned and targeted like Cornbread Hemp's. Their focus on traffic source onsite behavior, and specific messaging is the gold standard for effective and efficient CBD marketing"
Zach Bailey, Plus Customer Success Strategist
Health.com Traffic Segmentation Campaign
When Cornbread Hemp was featured in an article on Health.com as one of the top 10 CBD companies in the US, they created an onsite campaign to target visitors clicking through to their website. They built a three-pronged approach:
Targeted lead capture with a unique coupon code and mirrored messaging from the blog post
Website banner featuring a review, quote, and subtle source reference for social proof and trust-building
Exit offer that specifically referenced the same messaging and had a countdown timer to drive action leading to a 4% increase in conversions!
Using traffic source targeting and UTM parameters for these pop-ups, Cornbread Hemp could be sure that only visitors coming from the health.com article would see these and maximize their effectiveness. Overall, the Health.com campaign had a 16.5% conversion rate for those engaged by these promotions!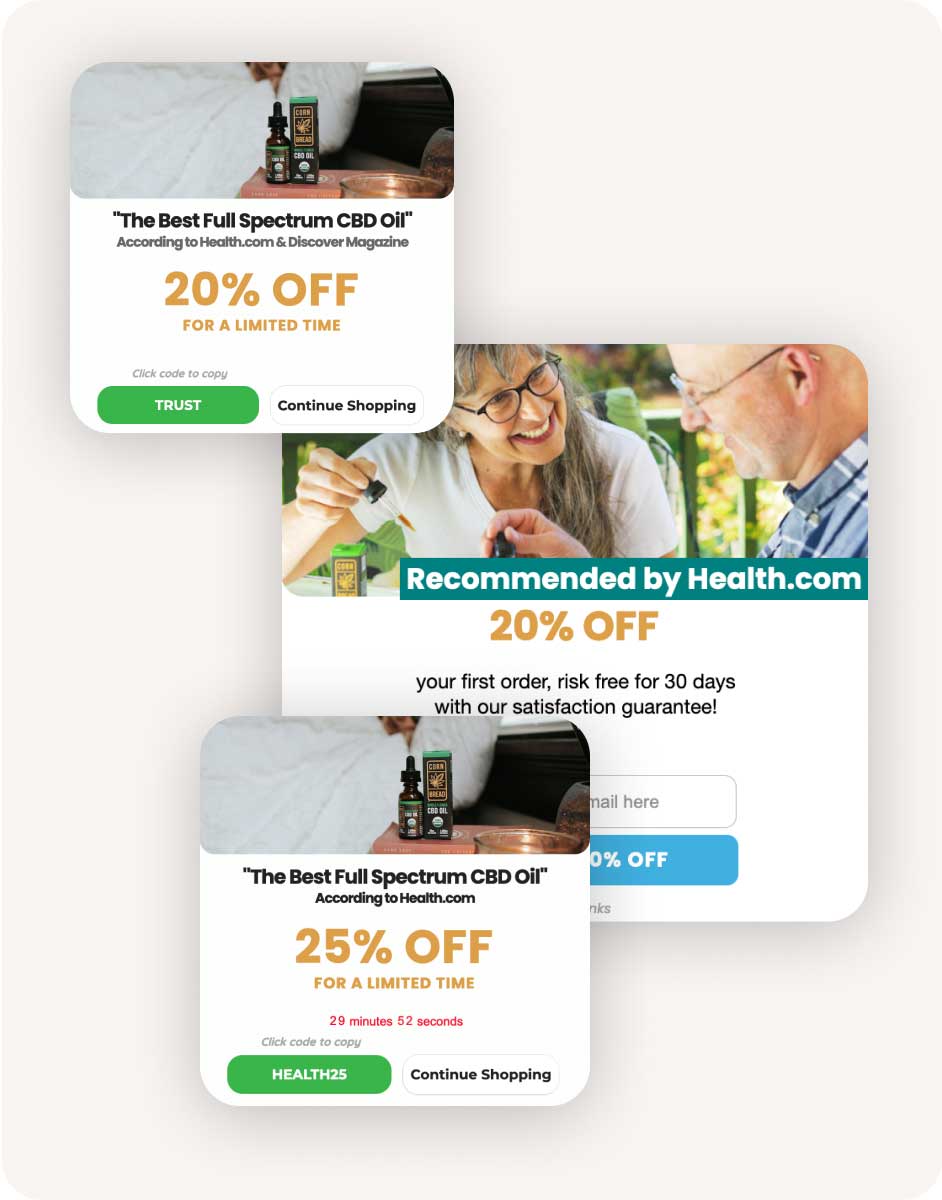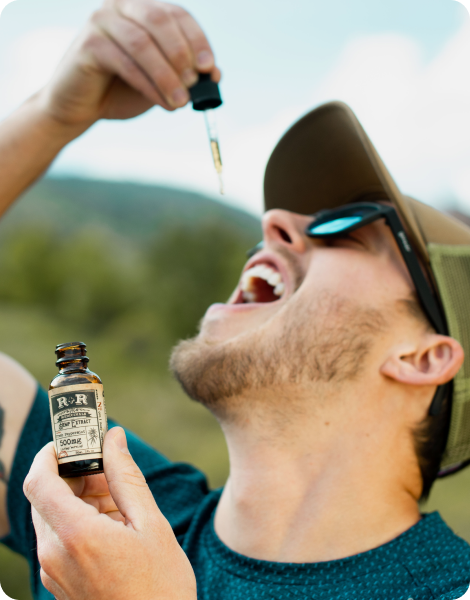 CBD Marketing & The Importance of Return on Ad Spend (ROAS)
CBD is an exploding industry, which can make marketing very expensive. It's crucial that Cornbread Hemp captures every possible dollar of revenue for each campaign. Using Justuno, they're able to create mirrored experiences on their website that reflect the messaging the customer saw before coming to their website. Using UTM tracking parameters, Cornbread Hemp has been able to dial in their campaigns so that their conversion rate goes up while acquisition costs go down. One such campaign has been targeting search customers with the term "Full Spectrum CBD Oil" so that once they come to Cornbread Hemp's site, they can see messaging reflecting this search query. These targeting strategies worked so well that their conversion rate for search channel traffic is 11.17% when engaged by a promotion, up 2559.5% when visitors weren't engaged by a pop-up.
Bringing The Tech Stack Together
Cornbread Hemp uses BigCommerce as their e-commerce platform, which means they have a one-click Justuno integration that can be done in less than five minutes! Combined with their ESP, Klaviyo, Cornbread Hemp's tech stack is fully integrated with Justuno so customers can begin receiving on and offsite messages quickly and effectively. They started seeing results immediately, and after a few months of Justuno Essential were so happy with the value of our platform and team they upgraded to Justuno Plus–just in time for the Holidays.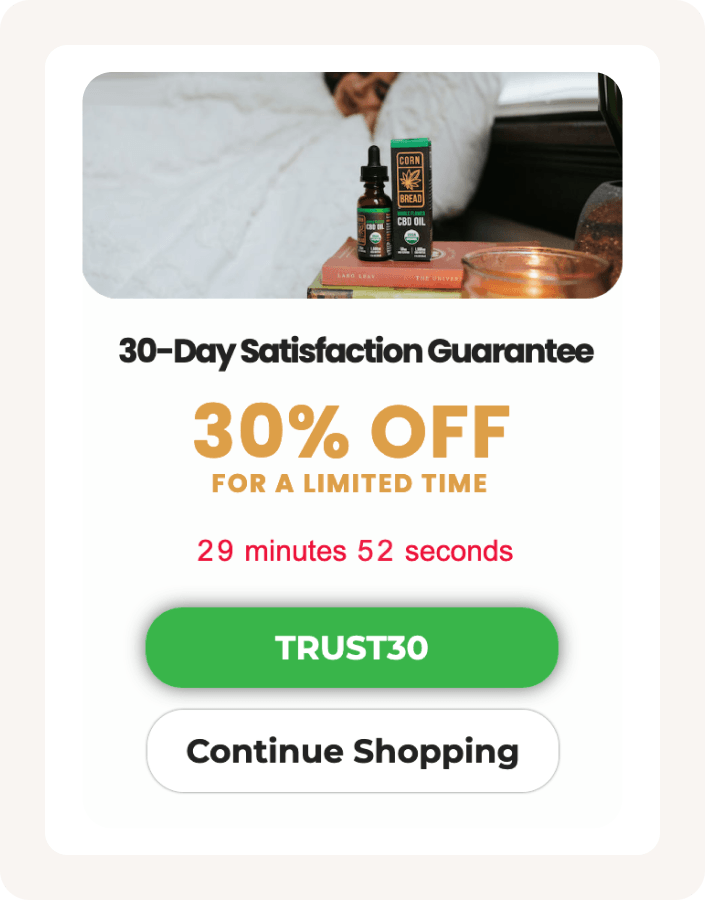 Ready to Take The Next Step For Your Business?
Start a Free 14-Day Trial Today!
Start optimizing onsite experiences today with access to designer templates and 80+ advanced targeting rules
Our customers see a 135% increase in revenue during the first year, see what Justuno can do for you!
Start my 14-day free trial
See It For Yourself, Request a Demo
Get a personalized walkthrough of the platform to see how Justuno can help uncover hidden opportunities and improve performance.
Our team will help you find the plan that fits your business goals and get you started on your CRO journey.
Request my demo