It's common in the weeks following the holidays to see a slow-down in sales and brand engagement. This is a widely accepted fact of that post-holiday hangover that both brands and consumers experience; consumers' wallets are recovering after an expensive period, and brands too from the rush of orders to fulfill and inventory to manage. However, while this is common, it doesn't paint an entirely accurate picture of the opportunity merchants actually have in January.
January not only welcomes a brand new year, but also new opportunities to engage different audiences, retain holiday customers, and build relationships that will serve your store in the weeks and months ahead.
Today, we're going to look at how consumers tend to engage with brands in the new year, as well as four strategies you can use to kick-start your new year.
How Consumers Engage With Brands in January
Let's start with what we know – lower spending, lower engagement. It's obvious why spending may be lower in January than in November and December. Black Friday and Cyber Monday are huge for both brands and consumers and are often the biggest sales weekend of the year. For many, it also signals the start of the holiday shopping season which runs right through to the end of December. Through most of the rest of the year, consumers are mainly shopping for one or two people at a time as various birthdays, holidays, and other celebrations arise. However, during the holiday season, they're often shopping for several different people all at once, leading to a much higher overall spend. Once this is over, it's not that they necessarily want to curb spending, it's just that they don't have as much on their shopping list as they did in December. That being said, there is also that element of looking to spend a little less to make up for high holiday budgets.
Brand engagement is also much lower overall in January and February than in the later months of the year. In a study conducted by Trustpilot, they found that there were 500,000 fewer consumer reviews left in January 2021 than in December 2020. People are much more engaged in the researching and review process due to events like Black Friday, and the upcoming holiday season at the end of the year whereas at the start of the year people curb spending and therefore are less engaged.
However, let's now move on to talk about the other side of the coin – consumers do still want to engage with retailers in January and not just for discounts. The engagement and spending is overall lower, but that doesn't mean there are no major opportunities, the reality is quite the opposite. There are a few audiences that are in fact both very valuable to merchants and unique to the post-holiday period. These include customers looking to make bigger purchases in January now that their budget is no longer being focused on gift purchasing, those looking to kick-start their New Year's resolutions, and even those who are stocking up on essentials for the weeks ahead. When you start to consider all these different audiences, suddenly the new year sales opportunities are much more lucrative than initially thought. Overall spending might be lower, but they're still looking for products. Overall engagement might be lower, but they still want to find those great brands.
Beyond this, there are also customers who are going to be required to engage with brands in the weeks after the holidays. This requirement arises from issues and tasks that they've put off till after the celebrations end and they have more time to focus. These issues include matters like returns and exchanges – they may not know until they give a gift if it's suitable for the recipient, or perhaps they ordered more than one item due to shipping time concerns. The return process may even be initiated by the recipient themselves looking to exchange something they received that didn't fit right or was incompatible. In any case, this opens up another opportunity for consumer engagement that doesn't rely on sales or discovery.
#1 Provide An Easy and Memorable Returns and Exchanges Experience
Part of the new year experience for many merchants is higher than average return rates. It's inevitable with customers purchasing gifts that they may order the wrong size, or the wrong item altogether. It may even be that they simply changed their mind on an item bought over the holiday period. While a return might seem like a negative, it is actually an opportunity to give the customer a great experience – 84% of customers say an easy returns process would make them return to the site in the future.
Make The Process Easy and Fast
The best thing you can do to create a positive and memorable returns experience is by making it as easy and fast as possible for the customer. Returns are often a hassle for the customer – they don't like doing it, and it takes up time. Therefore the more convenient and hassle-free the process, the better the impression the customer will have and the more likely they'll be to have a positive perception of your customer experience.
To ensure your process is fast, you should…
Have a clear returns policy easily located on your site.
Link to your returns and exchange policy throughout your site on key pages such as product pages, FAQ, and in your sitemap. Be clear about your returns period window, what items can be refunded and which can be exchanged, the condition the product should be in, how the process works, and how to initiate it.

Offer free shipping on returns.
Asking customers to pay to return an item they no longer want can be a big negative for their experience – 68% say they expect free shipping on returns. Free shipping makes the process all the more convenient, and demonstrates to the customer that you care about their overall satisfaction even though they've decided to initiate a return.

Make the process easy to initiate.
No customer wants to spend their time searching for exactly how they should initiate a returns process. Equally, they don't want to spend their time figuring it out and arranging the return. Therefore you need to make it as easy with as few steps required on their part to initiate and process the return.

Send emails to customers after a period of time letting them know your policy.
Customers buy holiday gifts in advance, so by the time they know if they need to make a return it may be weeks after the initial purchase. They then need to go hunt through their emails to find the one that has their order, and that may not be simple to do. Send an automated email in January that shows their order along with asking for feedback and giving them all the information they may need should they want to start a return.

Provide regular updates on ongoing returns.
Once the process has been initiated, customers want to know that they're going to get their money back especially if it was a high value order. Ensure that you have automated emails set up to update the customer on the progress of their return, such as letting them know when the item has arrived at your warehouse and when it is finished processing.
Encourage Exchanges Over Refunds
In the returns process, there are often two choices for the customer – refund, or exchange. While an easy returns process should be a given, you want to encourage the customer to opt for an exchange rather than a refund. Exchanges mean that first of all, your store only loses a small amount of money in the fees incurred by shipping the return and exchange product. They're also great for relationship building with the customer, especially if the reason for returning was related to incompatibility. They wanted the product, it just wasn't suitable, so an exchange means they still get the product they wanted.
To encourage exchanges, you can employ a few different tactics. The first is to extend the returns window for exchanges beyond that of a refund, i.e. refunds are 30 days whereas exchanges are 90 days. This makes an exchange an easier, less worrisome option for customers. Another tactic is to offer an incentive on top of the value of the item, for example, if the product is worth $40 then you can offer an extra $5 credit to spend on a new item as well as free shipping. This gives them all the more reason to opt for an exchange – they already liked your store enough to place an order, so the incentive is a welcome bonus.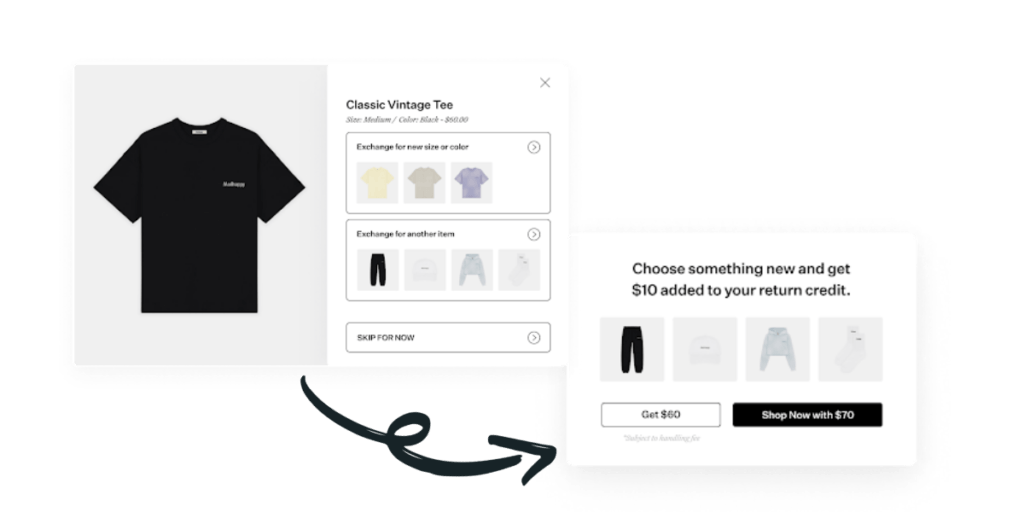 #2 – Get Creative With How You Promote Your Store
When many merchants think of what to do to promote their store in the new year, the most common solution tends to be discounting and sales. These are valuable in many ways, allowing stores to clear out old inventory and seasonal products, as well as getting some additional sales in an otherwise low order month. Customers love a good bargain also, so it can be an effective remarketing and acquisition tool.
However, site-wide discounting can also raise the issue of gaining a set of customers unwilling to pay full price for certain products, therefore it's important to be strategic with how you promote your store in the new year. Focus on discounting inventory you want to clear out, and then look at how you can be a bit more creative with promoting the rest of your store to bring in customers who will shop with your store year-round.
Product Bundling
Product bundling can be an effective way to create a curated set of items that customers will find useful and be more likely to take an interest in. These bundles can be set items that come together which complement each other or a "pick and mix" style bundle where customers can select different products for a fixed price. An example of this may be a coffee bundle where the customer can select 3 different bags of coffee for the same price – they can then try a few different varieties, without having to go through every page and figure out which to add to their cart. Another bundle may be a set that comes with brewing equipment and a bag of coffee, that way if they're new to a brewing technique they'll have everything they need to get started along with some beans to try it out. You're essentially offering convenience in exchange for a higher cart value; the customer may not have known what equipment they would need, so the bundle is convenient and in return, your store makes a higher sale than the coffee or individual equipment alone.
Consider which bundles would be most effective for your customers. If you're not sure where to get started, then you can also use store data to see which products are most commonly purchased together. These are especially useful if you want to appeal to those customers who may want to try something new in the new year or get into a new hobby. You can then create bundles that act as "starter kits", and market them in this way. For example, an "Urban running starter kit" bundling the clothing items and accessories a customer would need.
Loyalty Programs
Promoting your loyalty program can be a great way to both appeal to your repeat customers, and those new ones acquired over the holidays. It can also be a clever tactic to attract new customers in January, especially if promoted in the right way with the right incentives.
Start a campaign for different segments which target new, repeat, and holiday customers.
New Customers
Promote your loyalty program throughout your website by offering a special new member offer such as bonus points for signing up, or a limited-time offer like a one-off discount code. This will encourage them to make their first purchase and check out what they can do to make the most of their membership.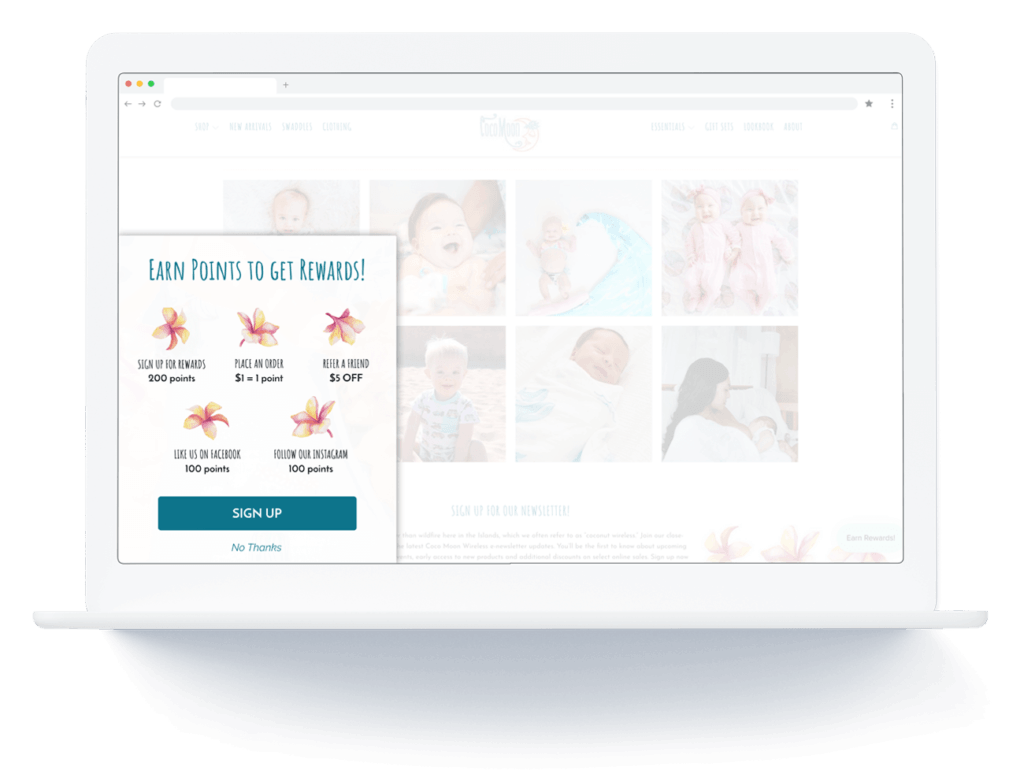 Not every new member will immediately make a purchase, therefore once they've signed up, put them through a welcome email flow that will send different emails depending on their on-site activity. If they browse but don't purchase, send them a reminder of what they've been looking at as well as their loyalty perks. If they add to cart but don't complete the purchase, you can offer bonus points in their abandoned cart email.
Repeat Customers
You definitely don't want to ignore your loyal repeat customers, so to bring them back in the new year send them a series of automated emails that thank them for their membership, remind them of the perks they currently receive or their points balance, and offer them a limited time offer. That offer might be free shipping, a tier upgrade, or bonus points. Highlight also what the upgrade or bonus points will allow them to do, and remind them of how they've previously benefited from the program.
Holiday Customers
Those who only made a purchase over the holidays may have been purchasing a gift, in which case they may be less likely to sign up for a loyalty program. In this case, you can still send a campaign that highlights the loyalty program so that they can then pass this on to the gift recipient – you could also include a referral code so that the gift recipient gets a special bonus on signing up such as a gift card or free shipping.
Personalized Recommendations
Personalization is huge for customers shopping online – more than 60% of consumers say they'd become repeat customers after a personalized shopping experience. If you want to truly capture the attention of customers both new and existing, it's important to incorporate personalized recommendations into your marketing activity as well as your on-site experience.
Use email and SMS along with your store data to send personalized edits of your catalog to existing customers. This could include some sale items they may be interested in to capture their attention, as well as non-sale items that will complement products they've previously purchased or products they may be interested in based on other customers with similar behaviors and interests.
As for on-site, use browsing and purchase data to populate personalized categories such as "Just for you" or "You may also like…" to show them other products they may be interested in. If it's a new customer, these categories may instead display complementary or alternative products based on what they're currently looking at based on existing customer purchase data.
This can be done easily with Justuno's AI-powered product recommendation engine, Commerce AI to make personalized recommendations to visitors anywhere on your site from the home page to the cart or checkout pages.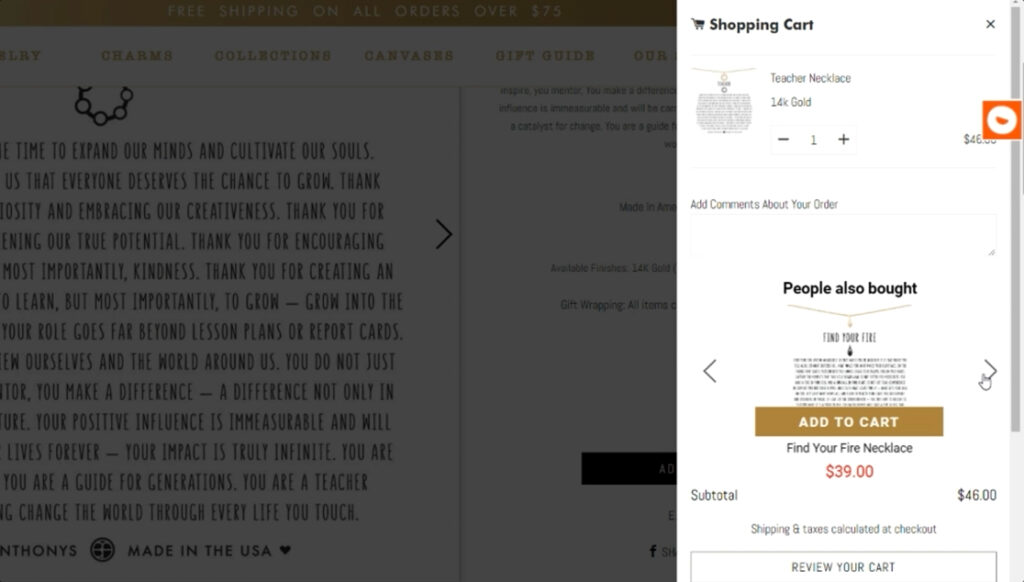 #3 – Appeal To Customers Looking Forward To The Year Ahead
We mentioned earlier that the type of customers who engage with brands in January aren't always those looking for a quick discount in a new year's sale. As well as enticing bargain-hunters to try and clear out inventory, it's important to focus more efforts on those customers who actively want to make purchases in January totally unrelated to discounts and clear-outs.
Let's take a closer look at who those customers are, and what you can do to appeal to them.
Deferred Purchases
During the holiday period, it's less likely for a customer to purchase something for themselves, especially if the item they're interested in is something they need. Large purchases tend not to make the shopping list during the holidays, however, once holiday purchases are out of the way, that leaves more budget for customers to make personal purchases.
We can see this even in Google Trends data, where the search volume for terms like "Shark vacuum buy" start to increase significantly after December 26th.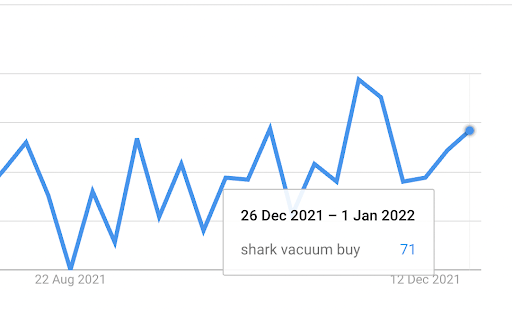 The categories most typical for these deferred purchases are technology such as cellphones and laptops, appliances like vacuum cleaners and washing machines, and home improvement-related products. If your store fits into these categories then promoting these becomes much simpler. Use your store data to start more targeted browse and cart abandonment email and SMS campaigns that showcase your top products across the aforementioned categories. Rather than simple abandonment flows, add more detail about different products you sell, personalized recommendations, as well as messaging related to the new year e.g. "New year, new cellphones – our top picks for you". Customers in this segment have already displayed keen interest, so retargeting them in the new year is a strategic start to your January promotional campaigns. Don't forget to use on-site retargeting as well as showing reminder pop-ups of what they may have left behind while browsing. Since larger purchases tend to have longer sales cycles they may return multiple times before converting, make sure each visit is personalized, and reinforce previous experiences.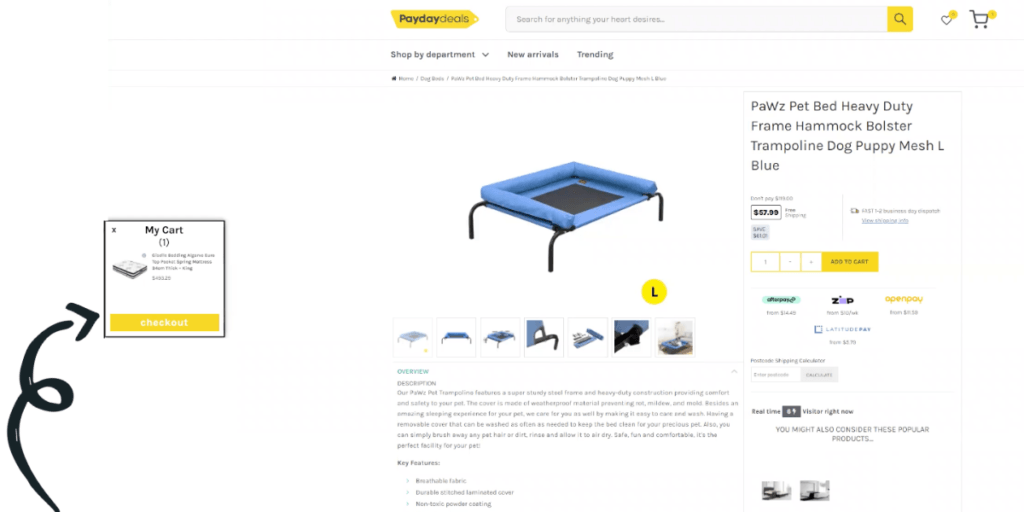 If your products fall outside these categories, then consider how you can still appeal to those customers who will be making a big-ticket purchase elsewhere. For example, if you sell phone cases and accessories, then you can appeal to those customers who may buy a new phone. Another might be if you sell home organization tools or cleaning products, then you can appeal to customers who may be buying appliances or home improvement products. Find the link, and consider how your product can complement these other purchases your customer may make elsewhere in the new year.
Celebration Purchases
People also still want to shop for celebrations beyond the holidays once they're over. There is plenty to focus on early in the year, and not just traditional gift-giving holidays such as Valentine's Day. Consider what people may celebrate and host parties for, such as the Super Bowl or the Oscars – according to eBay data, 27% of those asked said they plan to shop for Super Bowl related items in January.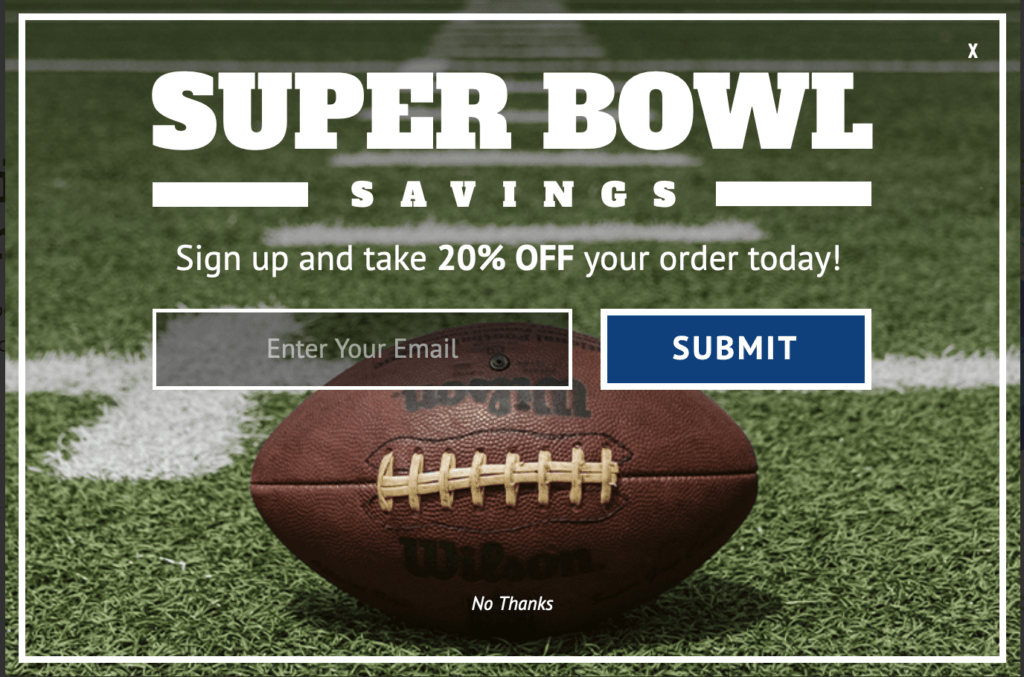 Appealing to these customers is all about considering how your products fit into different holidays and events, and then how best to segment your audiences and promote. Your products won't suit every single date in the calendar, which is why it helps to start the year by building out a promotional calendar for your store. Relevance is key to making the most of celebrations and events; if your customer doesn't see your product as relevant to their celebration, they'll simply ignore your marketing efforts. Let's use the example of the Super Bowl; obvious product categories relevant here would be branded sportswear, however, expand this to include parties and celebrations and you could include food and drink, party accessories, tableware, outdoor furniture, and more. Even if your product isn't what many may think of when they think of the Super Bowl, that can play into your favor. For example, if many consider beer as a "Super Bowl drink" but you sell niche aperitifs then it could be a campaign to appeal to your customers who may attend Super Bowl parties but don't want to drink beer.
If you're unsure about whether or not your products will appeal to a certain holiday or event, then try some A/B testing throughout that period to try out different messaging, promotional styles, and campaigns so that you can use that data in the future.
New Year's Resolutions
Whether you make and break them, or stick to them year-round, New Year's resolutions are still hugely popular around the world. Most people say their goals are around self-improvement, be that getting fit, or just general wellness. That leaves a huge opportunity for merchants in certain categories to help their customers kick-start their resolutions.
The most obvious categories for resolutions are getting healthier after a holiday period full of indulgence and cozying up indoors. Therefore if your brand sells anything related to activewear and sports equipment, you'll be onto a winner. Other related categories include health supplements, and wellness food and drink products such as superfoods and low-calorie/low-sugar alternatives. Campaigns both using email and social media as well as on your store itself should focus on highlighting the products your customers may find useful as they start on their journey to self-improvement.
However, resolutions aren't just limited to getting active. Many resolve to start new hobbies, travel more, learn a language, spend more time with family, and so on. That means that there are opportunities for brands outside the active and wellness industry to appeal to their customers. For example, if you sell board games, you can appeal to those looking to spend more time with friends. If you sell high-quality pots and pans, you can appeal to those looking to learn to cook or get better at cooking.
Whatever category you fit into, you can highlight your products and how they may fit into these resolutions by…

Creating temporary collections on your store that focus on what a customer may need to help start their resolution. For example if you sell craft equipment it might be "Everything you need to start painting" and "Everything you need to start sewing".

Segmenting your audience based on categories they've previously purchased from, and sending email campaigns about other categories they may be interested in as a sort of "try this in the new year" campaign. This may spark their interest in a new category on your store.

Start a new year's social media campaign that focuses on how customers can use your products as part of their new routines and hobbies. Use targeted ads to also capture those customers who start browsing your resolution specific collections and products.
"Treat Yourself"
Products and brands related to self-care and wellness have grown significantly in recent years, and what better way to shake the post-holiday blues with a little something for yourself? Self-care and "treat yourself" products are not only popular across demographics, but also hugely diverse. What one person considers a treat may not be the same as another – for one person it might be a $6 chocolate bar from their favorite brand, for another a $600 designer purse. This makes it the broadest category of new year customers, as most brands will be able to market their products in this way.
Marketing to this category should be done based on customer segmentation – new customers, existing customers, and loyal customers.
For new customers, you want to start with social media campaigns and on-site messaging. Showcase your products that fit in best to the "treat yourself" or self-care category, and highlight these to new customers. If you want to incentivize these new customers to engage with your campaign, you could offer a specific code to get free shipping or some other small perk exclusive to new customers that will allow you to track which new customers have been gained as a result of your campaign.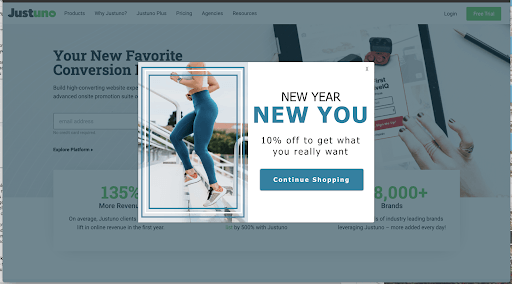 Existing customers should get more targeted messaging through platforms like email and SMS. These allow you to speak in a more direct and engaging way to those who are already demonstrably interested in your products. Use store data to personalize your messaging based on what they've previously purchased. If they've made a repeat purchase of a specific product in the past but haven't recently, then promote this as their "treat". If they purchase a variety of products, promote those which they may like to try next based on other customers who purchase similar products.
And finally, your loyal customers deserve acknowledgment for their continued support. Segment these customers and offer them a more personalized and exclusive experience to treat themselves with perks such as free shipping, extra items, or even bonus points or tier upgrades if you have a loyalty program. Launch these incentives as a "treat yourself" campaign through email to catch their attention.
The holidays are an exciting time for e-commerce merchants – the opportunity to engage new customers and boost end-of-year sales figures is one which every store plans for nearly year-round. In comparison, it's no wonder that January feels like a low month. However, by understanding how consumers want to engage with brands after the holidays, you can not only build lasting loyalty with your existing customers but find new ways to capture new audiences other brands may not think to explore.