It wasn't supposed to happen… You told yourself you wouldn't procrastinate, but Black Friday is upon us, and if you haven't done what you needed to do to prepare, this is the blog post for you.
While it might seem hopeless now, all is not lost. Below are five last-minute tips for optimizing your store and getting into shape for the big weekend.
Two-Minute Summary (Jump To Any Section!)
1. Use Sitewide Banners for Deadlines & Shipping Offers
We've said it before, we're saying it now, and we'll say it next year…free shipping works. More often than not, shipping costs are the prime suspect for your abandoned carts. Consumers have grown accustomed to free (and fast) shipping options, so you'll need to make this offer prominent on your site.
Sometimes, during the holidays, shipping surcharges can make this a non-starter for you below a certain order amount. So, if you can't swing free shipping on every order due to profit margins, then use threshold offers to boost average order values and offset shipping costs.
Banners are great for sitewide offers like these, easily showing customers how much they have left to spend before reaching an offer minimum.

Another great use for sitewide banners is to clearly display order and shipping deadlines, making customers aware of the timeline for placing and receiving orders. Since the holiday season is centered around several specific dates, it's critical to ensure shoppers know when their packages will arrive. Use onsite promotions to encourage shoppers to purchase their gifts in time and manage expectations from the start.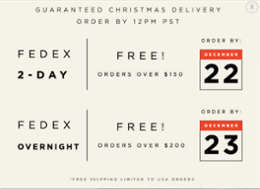 As we all know, e-commerce has continued to grow, and shipping and logistics networks are being pushed to their limit.
If you're experiencing delays in packing or your preferred carrier is experiencing slow delivery times, it's critical to communicate that to customers. Use this as an opportunity to build trust and ease any concerns they have about shopping online or while making a first-time purchase from your site. If only certain areas are experiencing it, then geo-target your banner so it's shown only to customers to whom it is relevant!

2. Use Holiday Themed Promotions
This is an easy way to make it look like you're more prepared for the holidays than you really were. Justuno users can access pre-built pop-up templates created by our graphic designers and partners. Set them live in just minutes as-is, or tweak the designs to reflect your own branding–it's your choice!
Lean into the reason for the season with these designs. They add some fun and flair to your website, which goes a long way with consumers this time of year. Check out a few of our new designs below, and log in to your Justuno account to add these to your site right now!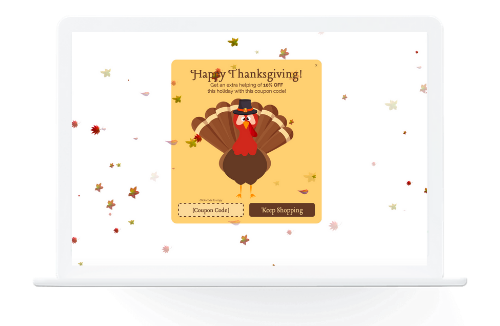 Don't put all your eggs in the BFCM basket, either. You can use pre-builts for other holidays throughout November & December, big and small. The past few years have taught us that the holiday shopping season is only getting longer, so there are sales to be made even after this weekend.
Pro Tip: Justuno Plus users have access to 200+ additional premium templates all designed to take your site to the next level.
3. Create Gift Guide Sections
Curate your most popular products and build temporary product collections grouped by gift-giving suggestions. You can create pages for your most popular products, gifts for certain buyer personas, or structure them by price point. Depending on your target audience and store inventory, these collections will look slightly different, but the idea works across all industries!
Most consumers are shopping for others and already overwhelmed by the holiday season, so any website tweaks you can do that make navigating your site easier or reduce the overall effort for the customer will result in more conversions.
Another small change you can make to improve SEO results and visibility to new traffic is seasonal/updated descriptions of pages. From your collection/category pages to singular PDPs, this can help boost your search result rankings for those searching for the right gift. Then, make the most of this using the new visitor pop-up strategy outlined below.
4. Use Offsite Channels To Boost Visibility
If you've been promoting your holiday sales heavily through email marketing, it may be worth exploring other channels such as social media, SMS, or push notifications. Most consumers' inboxes have been inundated by now with sale email after sale email, and trying to cut through the noise this late likely won't work.
This is where newer channels can save the day. Use your social media platforms to appeal to followers by featuring highly visual content that clearly displays the value and sale. This is a high-intent audience who wants to engage with your brand; that's why they followed you! Give the people what they want!
Beyond that, if you're using SMS marketing or push notifications, you can start engaging subscribers via those channels as well. Both of these are highly personal channels, so be sure to properly segment, target, and tailor the messages so they provide real value and don't annoy.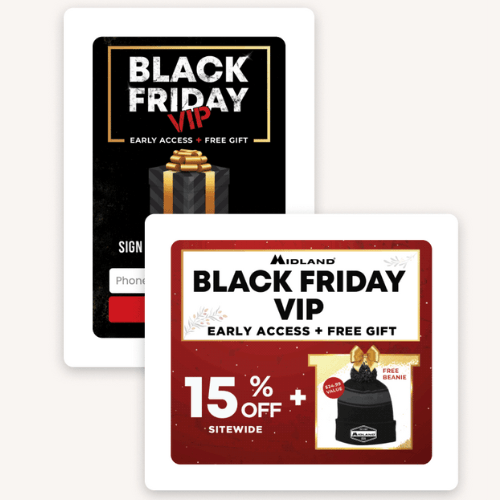 Influencer marketing is another option as well; they can help recommend products to their followers to boost your brand reach further than paid ads or your own profiles. Influencers, and especially micro-influencers, are a resource for their following, who'll look to them for inspiration during this season. Social commerce is on the rise, and leaning into platforms like Instagram and TikTok during the holiday season is crucial for success.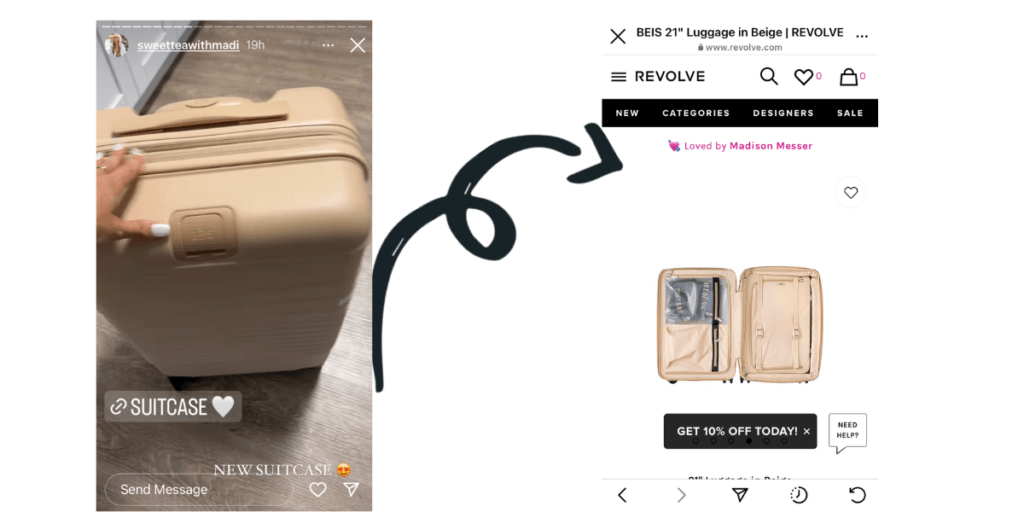 5. Have Foundational Promotions Set Up
Here at Justuno, we have three promotions that we consider to be the foundation of an onsite conversion strategy. They are something that we suggest every retailer has at a minimum (and keep live all year long), but they're more important than ever during the holiday season.
The three foundation promotions are: a new visitor offer, an abandoned cart promotion, and an exit offer.
New Visitor Offer
Seasonal traffic surges are given this time of year, making your new visitor offer a critical promotion to have live. With more traffic comes increased bounce rates, decreased time on site, and an overall drag in your website's overall SEO performance. Counteract this flightiness of first-timers with a new visitor offer that engages them and increases their time spent on your site.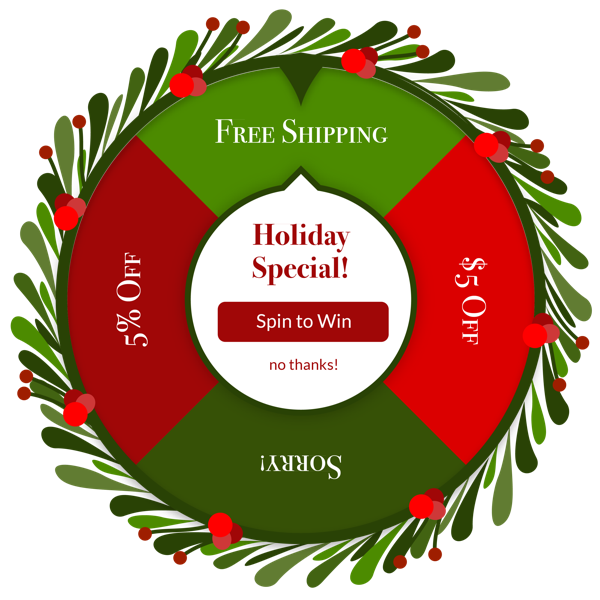 Abandoned Cart Offer
Cart abandoners are a retailer's best friend all year long, and during the holidays can prove to be a promotion where ROI goes through the roof. If shoppers have added items to their cart and then try to leave your site, they will likely price-match you vs. the competition. Stop them before they can leave by closing the sale with an attractive cart abandonment promotion.
If you oppose using a discount here, you can use non-discount messaging centered on payment options like BNPL or ShopPay to ease their concerns.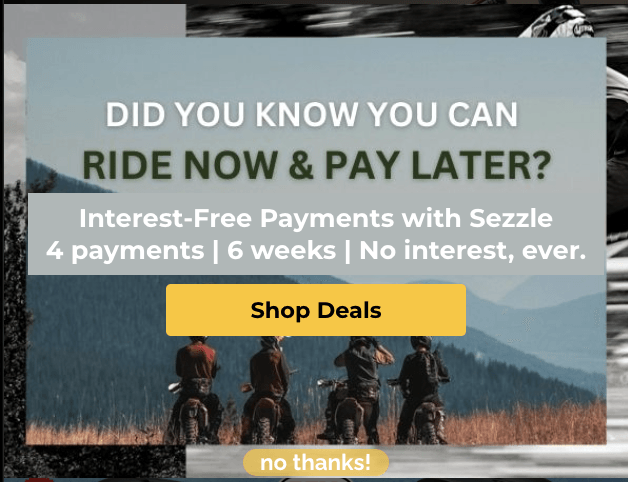 Exit Offer
Finally, exit offers are a great way to give departing visitors an offer they can't refuse that encourages them to convert during that same session. Exit offers are different from abandoned cart promotions because these will fire when someone displays an intention to leave your site, regardless of their cart contents.
A last-minute appeal with a slightly better offer than they've seen before can make the difference between another bounced visitor and a completed sale.
Alternatively, those gift guides or other collections can be a great option here—trying to help guide them to what they were looking for. Other options include warranty/satisfaction guarantees, sale-ending timers, and/or a product quiz to help them find the right gift.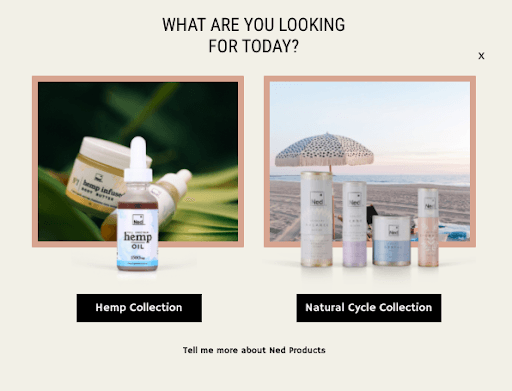 Final Thoughts
Even if you only have the time and resources to implement one or two of these suggestions, they'll help you make the most of these busy shopping days with minimal investment on your part.
And if your 2023 BFCM initiatives don't turn out to be what you need, don't lose hope. There's still an entire month left of the year to make additional sales, reach your Q4 goals, close the year out strong, and set yourself up for 2024 success.
Want more holiday content? Check out the Justuno holiday corner, filled with content created to help you build and optimize your holiday marketing.