People buy from people and brands they trust. Trust takes time to build in the real world — time that you want to accelerate as a brand with ambitious growth goals. But how can you do it well and at scale? A single word — personalization.
The truth is that trust today is a commodity you build with consistency, dependability, and showing your audience you understand their needs. Since more than 90% of consumers report being irritated by irrelevant marketing, personalizing the experience for your customers allows you to speed up trust-building and remain top of mind.
And, with consumers sharing that they're increasingly okay with exchanging a little anonymity for a more personal experience, all that's left for you is to deliver.
Let's dig into 10 things you can implement for quick personalization wins to show your customers you under them and their preferences on a profound level.
Tip #1 — Use Their First Name
Personalization with names may feel like marketing 101. It's also one of the simplest — and most effective — ways to foster a direct connection with your audience. Because it's so easy, it's also extra important to make sure you do it right. While people are willing to forgive a single "<<first name>>" in their email, consistent errors make them think that everything you do might be sloppy. And then you could always get dragged on social. (Remember the case of McDonalds?)

While McDonald's isn't hurting because of this, you don't want to destroy your credibility with the swoop of a single email.
And, even though you probably always have their name, be sure to set a placeholder just in case. You could go on brand, like "Snackista," or more generic, like "Hey there," just in case. Just remember that every greeting needs to work with what your content is and who your audience is.
Tip #2 — Personalize Your Subject Lines
If you've never personalized your subject line with your customer's name or most-purchased product, you're missing out on a huge opportunity.
It's a good idea to use this highly effective tactic sparingly to avoid desensitizing your customers. Using their first name in the subject line is particularly effective in specific scenarios, like abandoned cart sequences (see Tip #5).
"Whoops! You forgot something!" might be a great subject line. Personalization lets you take it up a notch with something like, "Sarah, Red Alert! You forgot your shorts!" (works even better for pet stores, extra cute factor).

Tip #3 — Highlight Products Based On Their Searches
If someone has been shopping for women's peep-toe shoes, you'll want to share similar products with them next. Maybe other types of women's shoes. Or they might be interested in slacks or dresses. They probably aren't in the market for power tools, though. Justuno's intelligent product recommendations allow you to create a highly personalized shopping experience through a variety of algorithms and filters. Even better, you can place these product recommendations anywhere on your website to drive visitors down the funnel from the home page to the cart page.
Tip #4 — Personalize Based On Geography
You can leverage your customers' geographical location to deliver relevant offers. Consider this — your Florida customers probably aren't shopping for parkas in September, and Alaskans probably aren't shopping for bikinis. (Unless they've been searching for ski or beach vacations, respectively. Then, you may want to set up some specific offers around those vacation searches!) By tailoring recommendations to their seasonal geographic needs, you're able to create custom offers that they can't resist. Use Justuno's geo-targeting rule to target visitors down to their zip-code for maximum personalization from relevant offers to specific shipping information. This can go beyond just recommendations but can include specific shipping information around the holiday or even direct them to a nearby store that has your products on the shelves to avoid having to wait for shipping!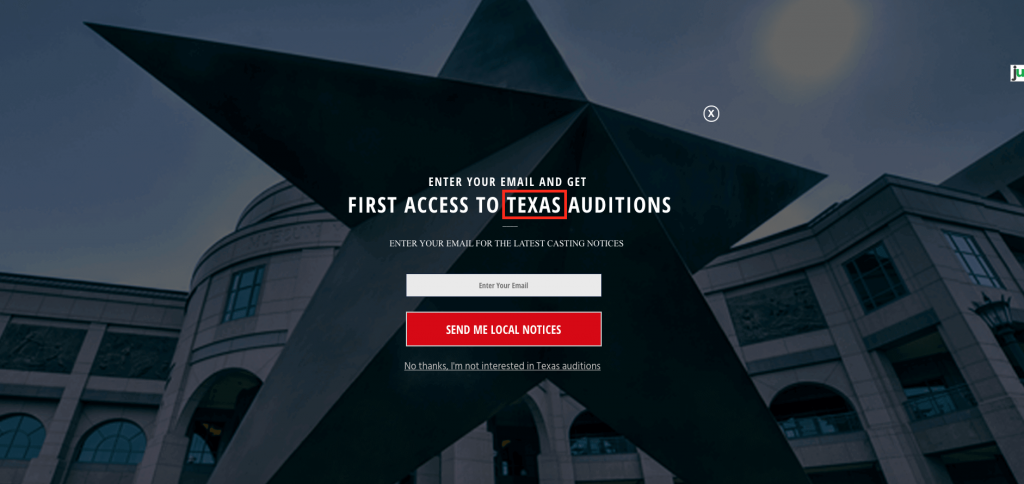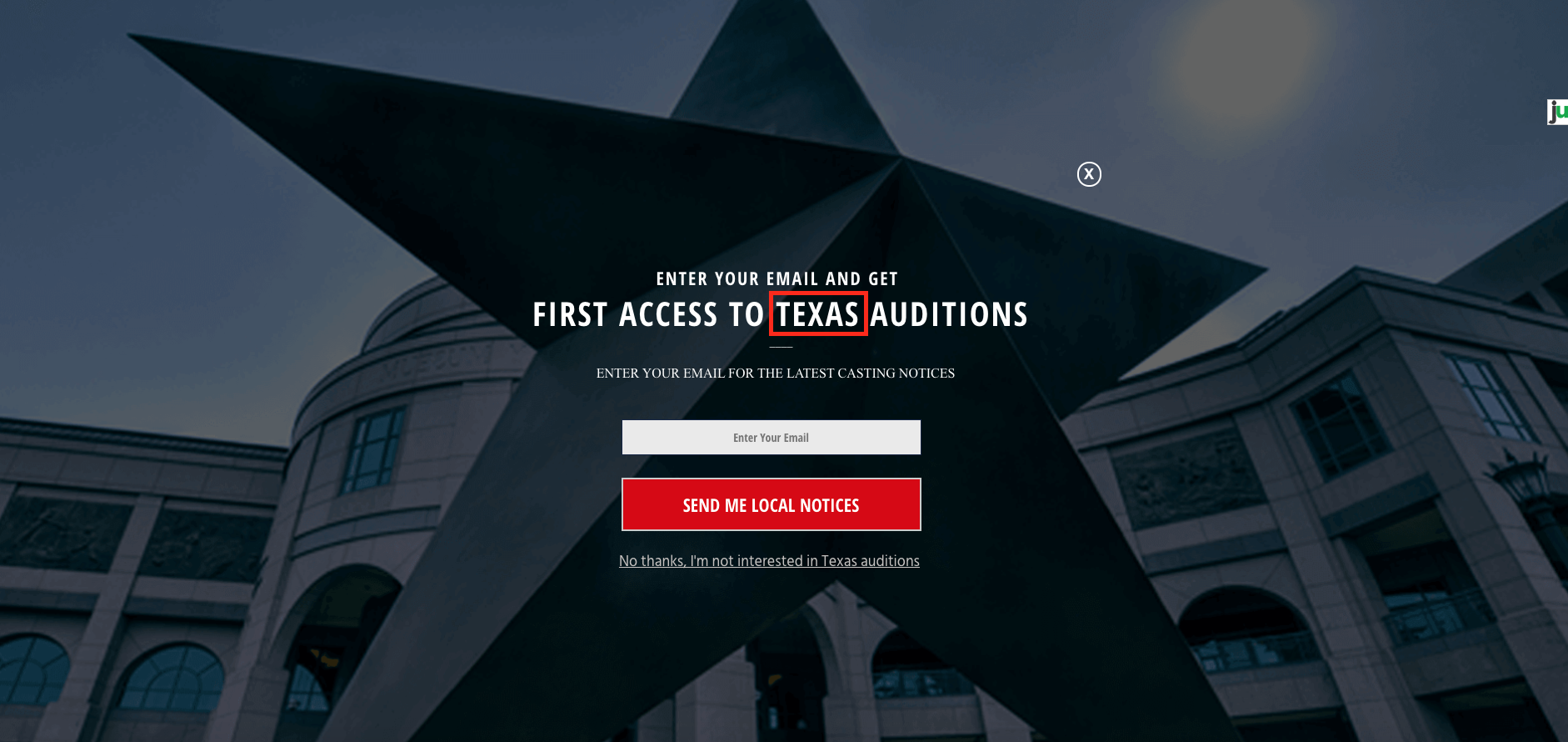 Tip #5 — Remind Customers What They Left Behind
Abandoned cart sequences offer a unique opportunity to let your customers know that their beach day just won't be the same without that awesome suit or sunscreen. Or that you can have that hot new style in their hands by a specific date if they go back to check out.
Why is this effective? How many times have you popped something into a cart and forgotten about it until it's too late to get it or when it's out of stock? Reminding customers that they don't have to make do with whatever's off-the-rack at the last minute is a powerful sales tool.
Similarly, you can leverage low stock to create urgency — so you can let Sarah know when those shorts she left in her cart in Tip #2 are almost out of stock or go on clearance. This is particularly effective when you combine an SMS/email automation that when the shopper clicks through triggers a reminder pop-up featuring their cart contents on site that can take them directly to checkout.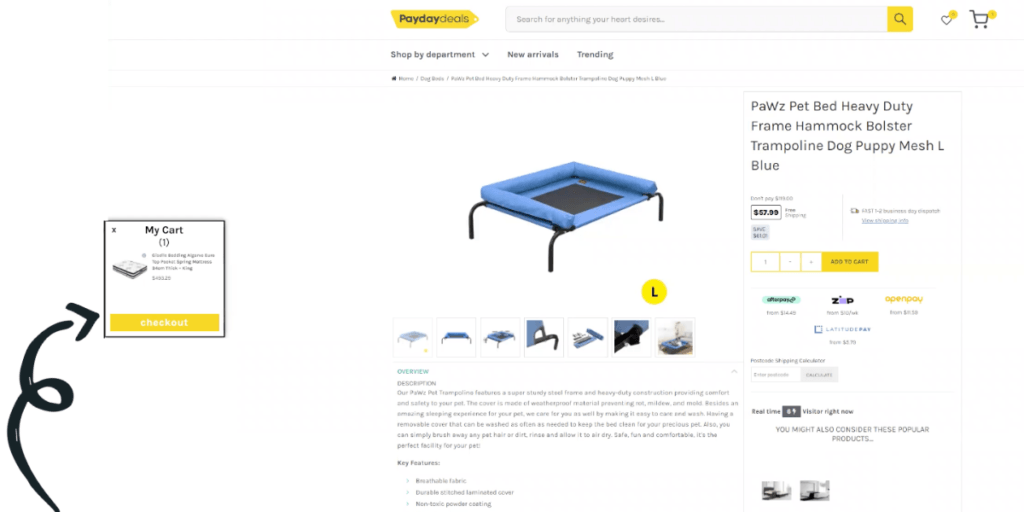 Tip #6 — Segment Based On Product Lifespan
Many products are consumable — and you can trigger reminder emails to go out when it's getting close to the time to order a replacement. Think running shoes, cosmetics, candles, vitamins, and more. You know how long a typical purchase pattern is even if your customers don't. Use behavioral data to inform you when it's time for them to refill (can figure out their own cycle after 2-3 orders) and remind them they're running low! This is an easy automation to set up in your ESP or SMS platform for personalization at scale.
Or you can continue building trust by delivering valuable content that educates them about why "best by" dates are essential to follow depending on your industry.
Tip #7 — Create Loyalty Programs
Repeat customers are your most valuable traffic segment, but turning customers into fans and superfans doesn't happen in a vacuum.
Trust breeds loyalty, and so does rewarding customers for purchasing from you.
You can tailor the rewards they earn based on their shopping habits. For example, if their cart contents qualify them for different free gifts, trigger a pop-up featuring those items so they can select their preferred option. Personalization + Free Gifts = Double Win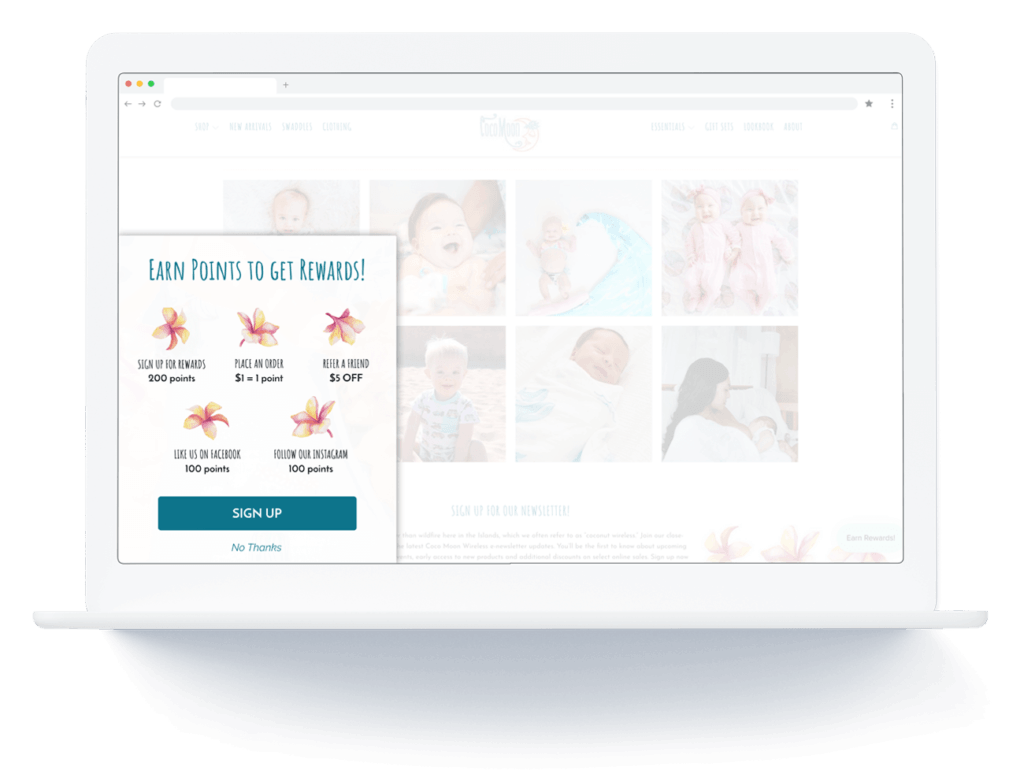 Drip out content reminding them what they can earn when they hit the next level. Better yet? Drive same-session conversions by showing them that the product they are eyeing will get them over the finish line
Tip #8 — Know What Motivates And Engages Your Customers
How do customer engagement and motivation tie into personalization? While it's easy to get this wrong if you're taking a dartboard approach to see what sticks, there's an easier way to go about it.
Lean into your customer research to understand their key motivators — and then ask your customers to self-segment based on the type of content they want. Then all you have to do is deliver. A simple way to do this is having them pick their preferred communication channel, email or SMS. Another would be to have a quick "quiz" to help direct them to which products are best suited for them, not only personalizing the current session but giving you data for campaigns later on.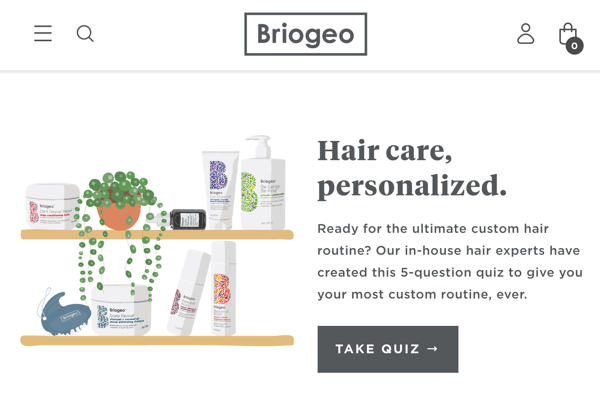 Easier yet? Use Justuno's Commerce AI tools to do some of this segmentation for you. Show best sellers on the home page, cross-sell related products on PDPs, and last-minute add-ons in cart. Personalization at different touchpoints in the customer journey based on their current browsing behaviors.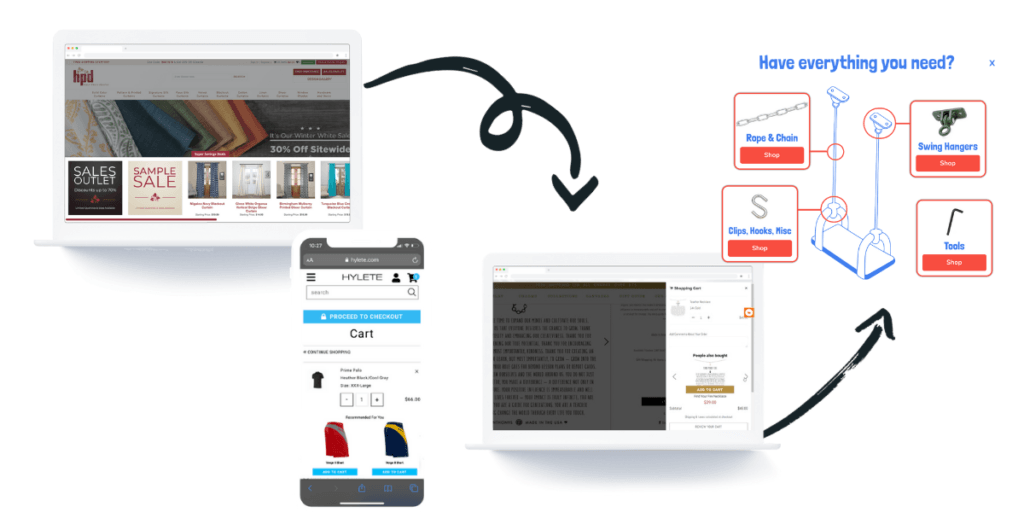 On a similar note, you should leverage this information into other areas of your website. For example, lean into content that helps your customers feel good about their buying decisions. If your brand is built on a specific value or mission, reference that, for example, sustainably sourced materials, green certifications, or have women, minority, or veteran ownership. These are key differentiators that tell your customers the why behind your brand and how their core values might align with yours.
Tip #9 — Tie Into FOMO With SOMO (Social Motivation)
People want what other people like. Social proof = social motivation. If your customer is shopping for a specific item, don't miss the opportunity to highlight social proof of someone else who has recently purchased or reviewed that item. Seeing that other people are buying what we want and that quantities are limited (if, in fact, they are) can be a huge motivator to make a buying decision.
Alternately you can use Justuno's countdown timers or exit offers to create a sense of urgency and increase conversion.
Tip #10 — Be Personable
Writing conversationally, telling stories, and using GIFs and emojis is a great way to stand out from tired, stuffy brands that focus exclusively on transactions.
Making sales is important, sure. More important, though, is taking a less transactional approach and creating superfans — or customers who are obsessed with your brand. The better they can relate to you, your origin story, and your values (see #8), the more likely they'll feel an affinity with your brand.
While personalization is the best way to shorten the customer acquisition process, it's also imperative to continue earning that trust in every interaction.
What does that mean? You should create a consistent experience for your customers and deliver on your promises.
As for the rest? A high degree of personalization doesn't have to mean countless hours of digging through data to segment your audience and manually create offers. It can be as simple as using Justuno's product recommendations or one of the 70+ advanced targeting rules available on the platform.
Want to take us for a spin? Try Justuno free!