Increase Sales/Revenue
Upsell, Cross-Sell, and Improve AOV
Use intelligent data-driven upsell and cross-sell product recommendations to enhance onsite experiences, guide shoppers toward conversion, and increase average order values (AOV). With our intelligent recommendation engine, we automate hyper-personalized upsells, cross-sells, and more for higher-order values and conversion rates.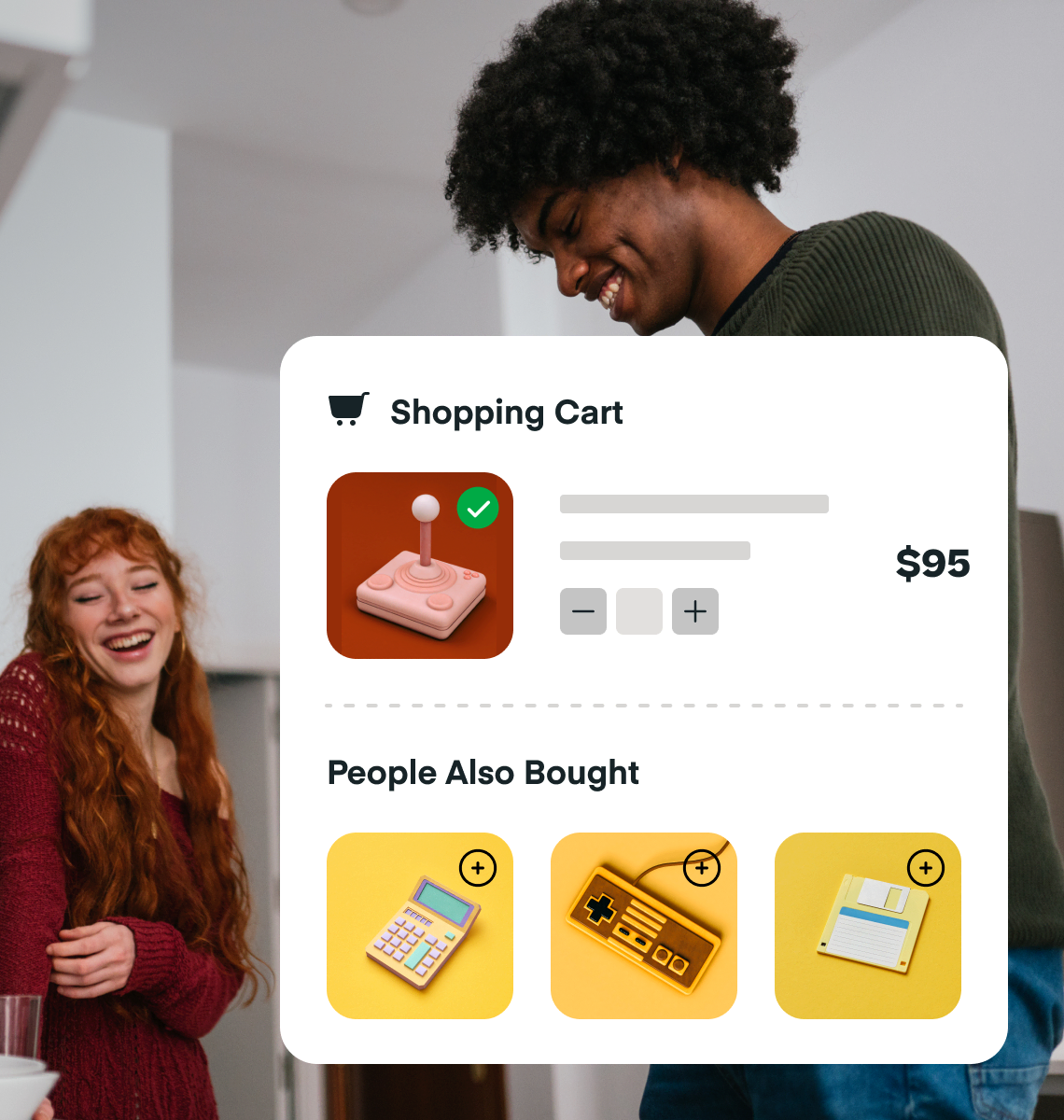 133,000+ brands use Justuno to engage and
convert their traffic, including: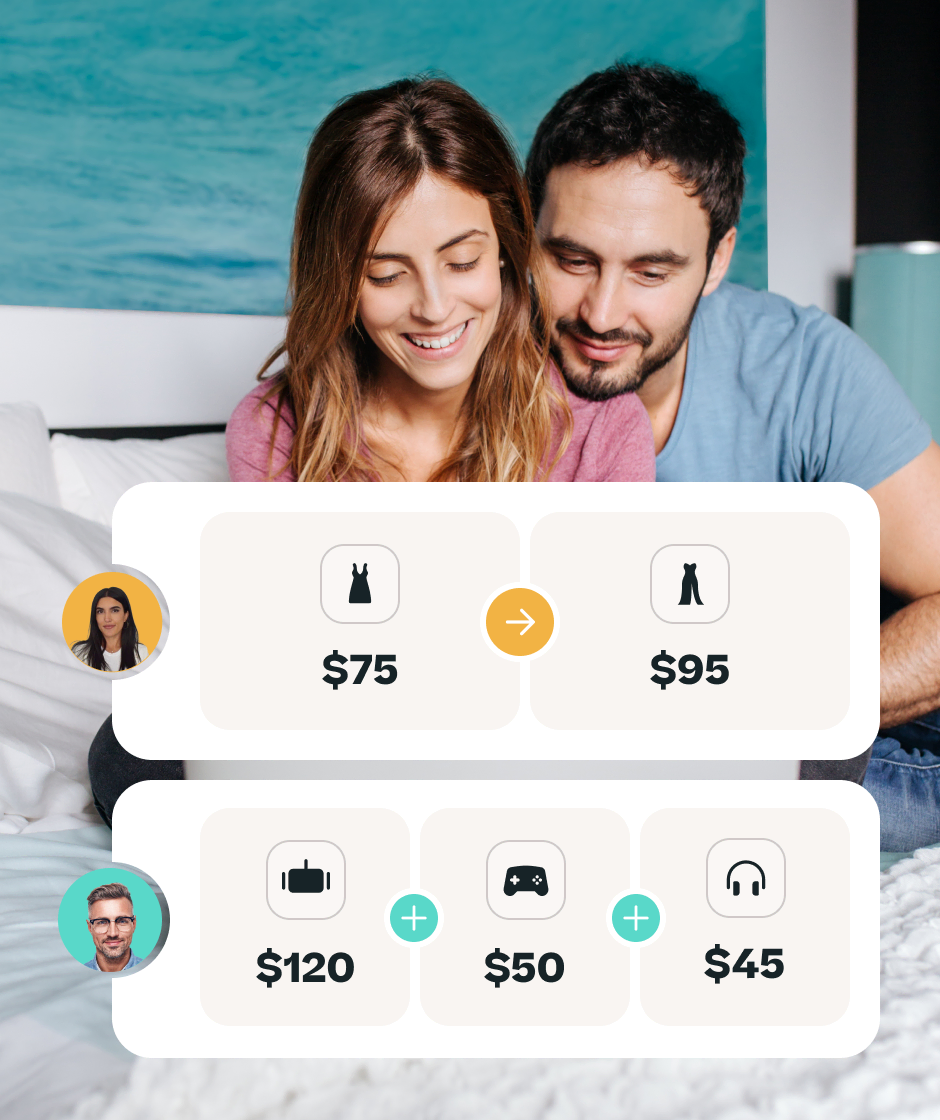 Personalize Shopping Experiences
Upsells and cross-sells are some of the most effective ways to personalize the shopping experience by connecting each visitor with relevant messages that add value to their onsite experience. Personalized recommendations engage shoppers and make them feel more connected to the brand by giving them a curated collection of options to satisfy their needs.
Offer Smart Product Recommendations
Place personalized upsells and cross-sells across your website anywhere from in-page, in-cart, or a pop-up. Try a best-sellers cross-sell on your homepage to drive new visitors to top converting pages or one in-cart for shoppers who are more impulsive with last minute order additions. Product recommendations should span the buyer journey, encouraging visitors through the shopping process and engaging them at critical touchpoints.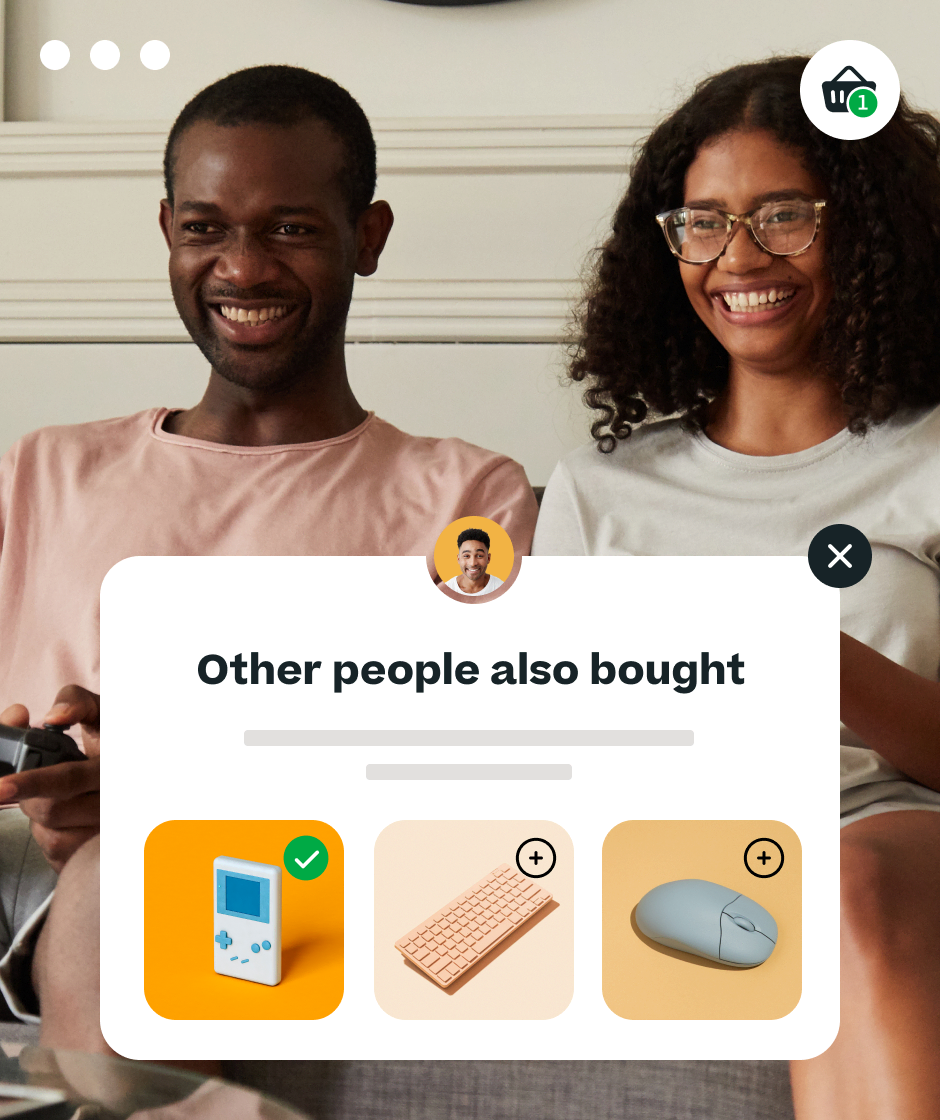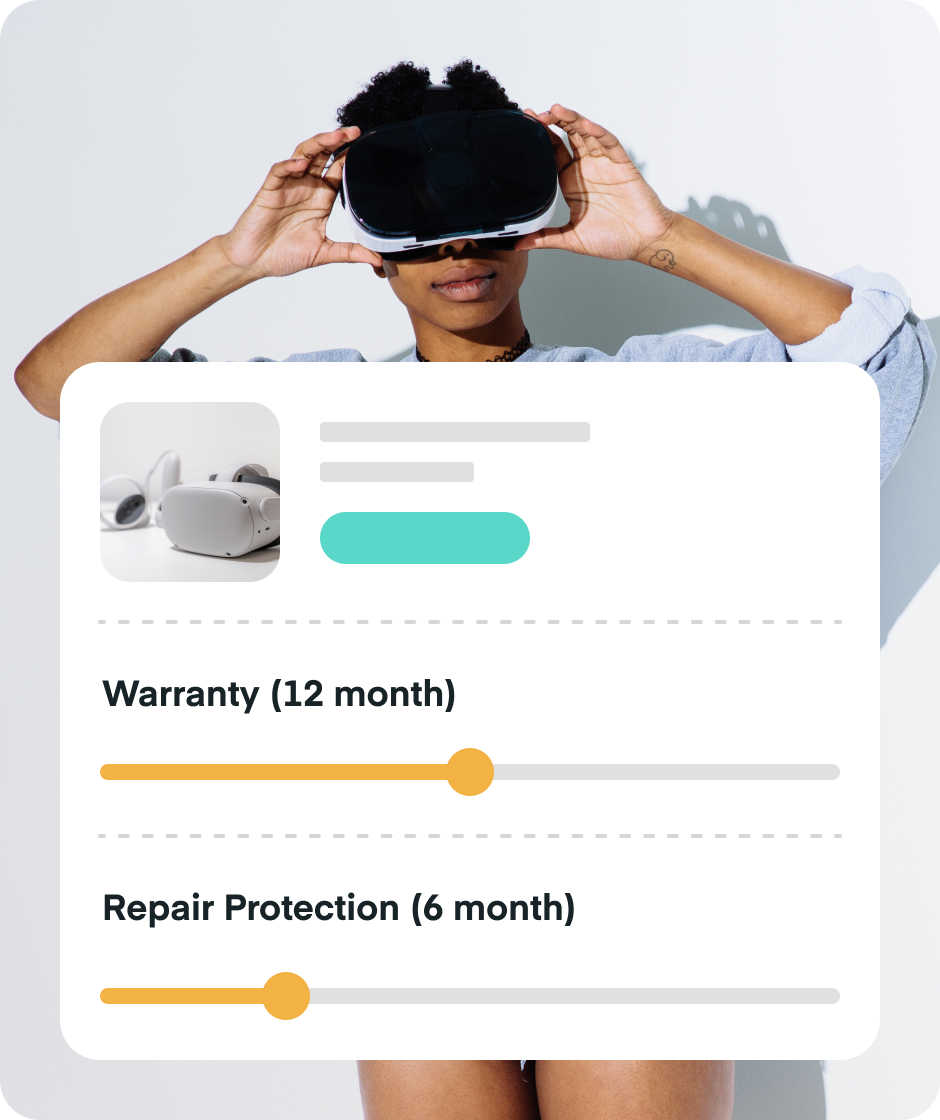 Unlock New Revenue Streams
Unlock your website's potential with upsells and cross-sells that drive revenue and boost sales while engaging your site visitors. Maximize overall customer satisfaction while improving AOV through complementary high-value items. Upsell customers by highlighting the true value in your top-of-the-line products to encourage upgrade or add offerings like warranties or repair protection for cross-selling opportunities.
"Product recommendations are a HUGE benefit that has a nearly 7% conversion on our site right now."
WordPress User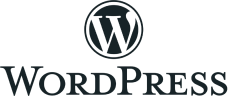 Improve Sales And
Satisfaction
1. Understand Your Customers —
Understand what customers value in your products, so you can create upsells and cross-sells highlighting the features most likely to drive conversions.
2. Uncover Patterns —
Our engine will reveal a deeper understanding of your audience by discovering insights into behavior and clear patterns for more intelligent upsells and cross-sells.
3. Get A Head Start —
Get inspiration from a library of pre-built templates, including dozens of ready-to-use recommendation templates or build your own from scratch.
More Sales And Higher
Order Values
Talk with one of our CRO experts to learn more about how intelligent product recommendations can take your upsell and cross-sell strategy to the next level, or, get started improving conversions and AOV today with a free 14-day trial.
4.6/5 — from 200 reviews

4.6/5 — from 2,200+ reviews