The travel industry has been one of the hardest hit over the last few years from the impact of COVID, and with people couped for the past 2+ years, they're hungry to travel and ready to spend.
From booking hotels and activities to buying travel products for easier (and more fashionable) trips, the e-commerce travel and hospitality industry is back in business. From well-known DTC unicorns like Away making premium suitcases to beauty brands like Alleyoop that launched solely to fill a niche for TSA-compliant products. Those in this vertical need to stand out from the competition, which can be hard in an industry where experiential and aspirational marketing is all the rage. Providing a dialed-in onsite messaging and personalization strategy is key to cutting through the noise and delighting customers.
Depending on what end of the spectrum you fall on, your brand may be trying to win repeat business (think booking sites or consumable products) or be playing the long game like luggage companies whose high price points mean fewer overall purchases and a need to balance out sales spikes from one-time purchases with sustainable long-term growth.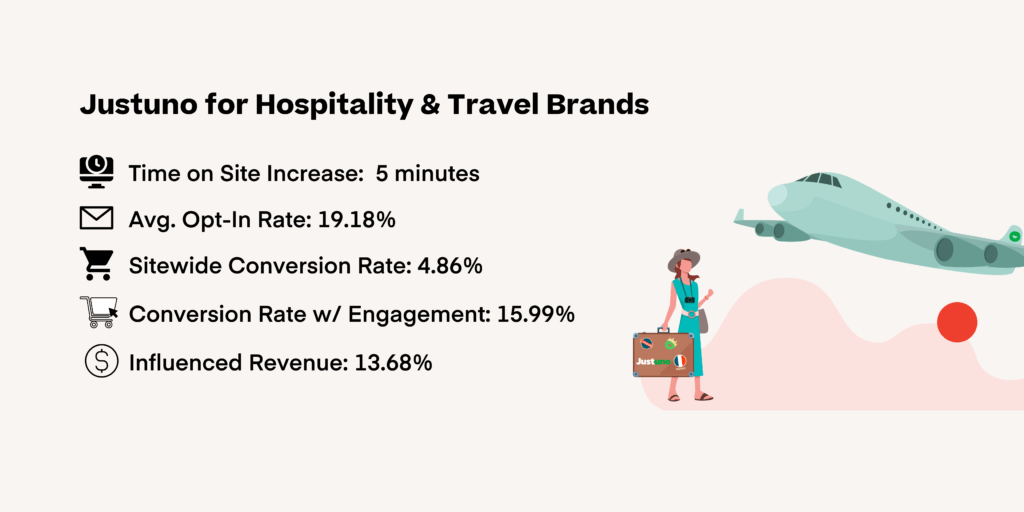 Travel and hospitality brands using Justuno see an average 5-minute increase in time on site when a visitor is engaged by a promotion, going from around 2.9 minutes to 7.89. As an industry, their average opt-in rate is one of the highest at 19.18%, which makes sense as many of these purchases require a longer research and comparison process from consumers. The overall conversion rate is just below 5% but skyrockets 230% to an average of 15.99% after a shopper has engaged with a promotion. Clearly, travel and hospitality brands can succeed in e-commerce with the right use of promotions to improve the customer experience through personalization and a dialed-in website experience.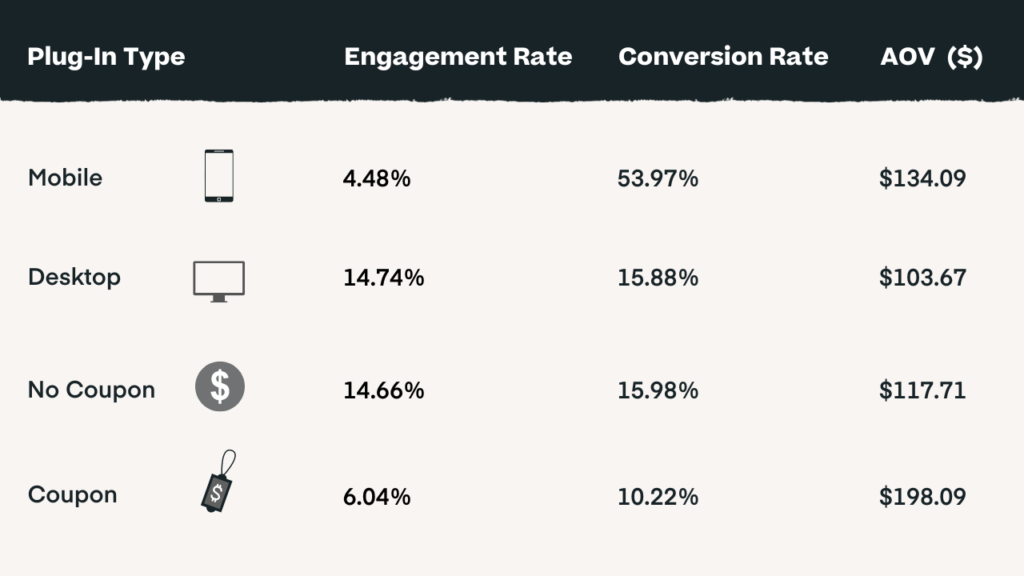 Let's dive into some real-world strategies e-commerce travel/hospitality brands have implemented to improve their website experience and turn more visitors into customers:
1. Geo-Targeting: Locals Discount
If you're a venue or activity booking site, you can try to minimize empty spots in your calendar with last-minute geo-targeted messaging for locals. Use an onsite banner or corner tab to let visitors coming from a certain area (we recommend within driving distance, so maybe all the zip codes within three hours of your location) offering a special rate for dates that didn't fill up. For example, during the week of a long holiday weekend, start this kind of campaign on a Tuesday to earn some last-minute cash rather than leaving vacancies in your calendar. Leverage FOMO or a countdown to reservation cut-offs to drive visitors down the funnel while encouraging same-session conversions.

2. Geo-Targeting: Store Locations
If you've got store locations, either your own or products on the shelves of other retailers, you can show this onsite to those nearby. Let them know they can come see the product (for example, suitcases) in person to try it out, confirm they like the color, etc., turning a hesitant shopper into a customer. This also works if you've got a warranty or replacement program on products—show nearby store locators on those pages or in the FAQ section so shoppers feel at ease knowing where they can go to make use of these services. Plus, they make great exit offers for those who don't have the time to wait for shipping if their trip is soon!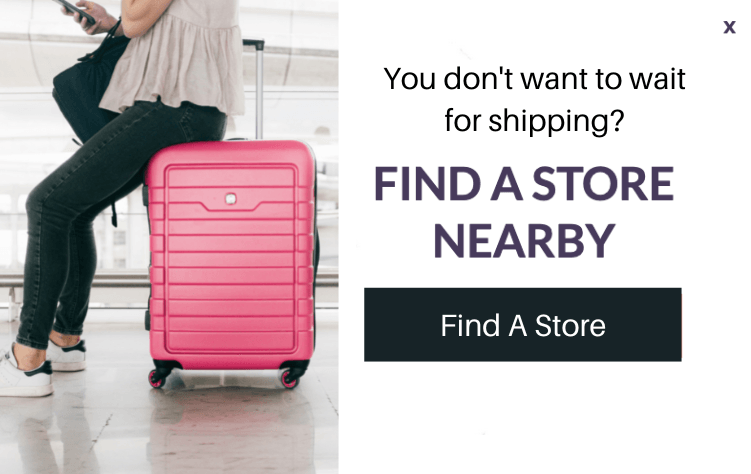 3. Holiday-Based Messaging
Run themed promotions for different holidays (national, regional, silly, etc.) and pivot your content to be seasonally relevant for likely travel needs. This can be done in simple imagery like a road trip during the summer or via explicit promotion "take 15% off your summer travel plans."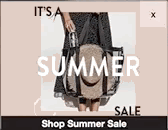 There are plenty of opportunities year-round for travel brands to take advantage of with simple updates to language and creative. Tie onsite promotions to off-site campaigns like email or text using UTMs to reflect a similar tone between the two.
We've seen several travel brands have great success with not using discounts and only holding one big sale a year during Black Friday/Cyber Monday. There's something to be said about the exclusivity of that approach, and it is guaranteed to drive big business when shoppers know this is the only time they'll get a deal on your products.
Holiday-based messaging works in loyalty programs as well to drive up CLV and repeat purchases. Try bonus points promotions on the holiday products customers are shopping for. This will encourage them to come online and shop with you rather than shopping around.
As the different seasons approach, you could run a double or triple points promotion on the products you know will be flying off the shelves, such as swimwear or sunscreen in the summer.
4. In-Page Carousel on Blog
Like we said earlier, sometimes there is a longer sales cycle in the travel/hospitality industry, and shoppers can take their time weighing their options. Provide content on your site to help them make the right choice and provide relevant education on why your brand is the best & within that, which product is the best fit for them. Blogs are a great way to do this, and you can include in-page product recommendations featuring the products being discussed so readers can easily add them to their cart without risking an opportunity for abandonment.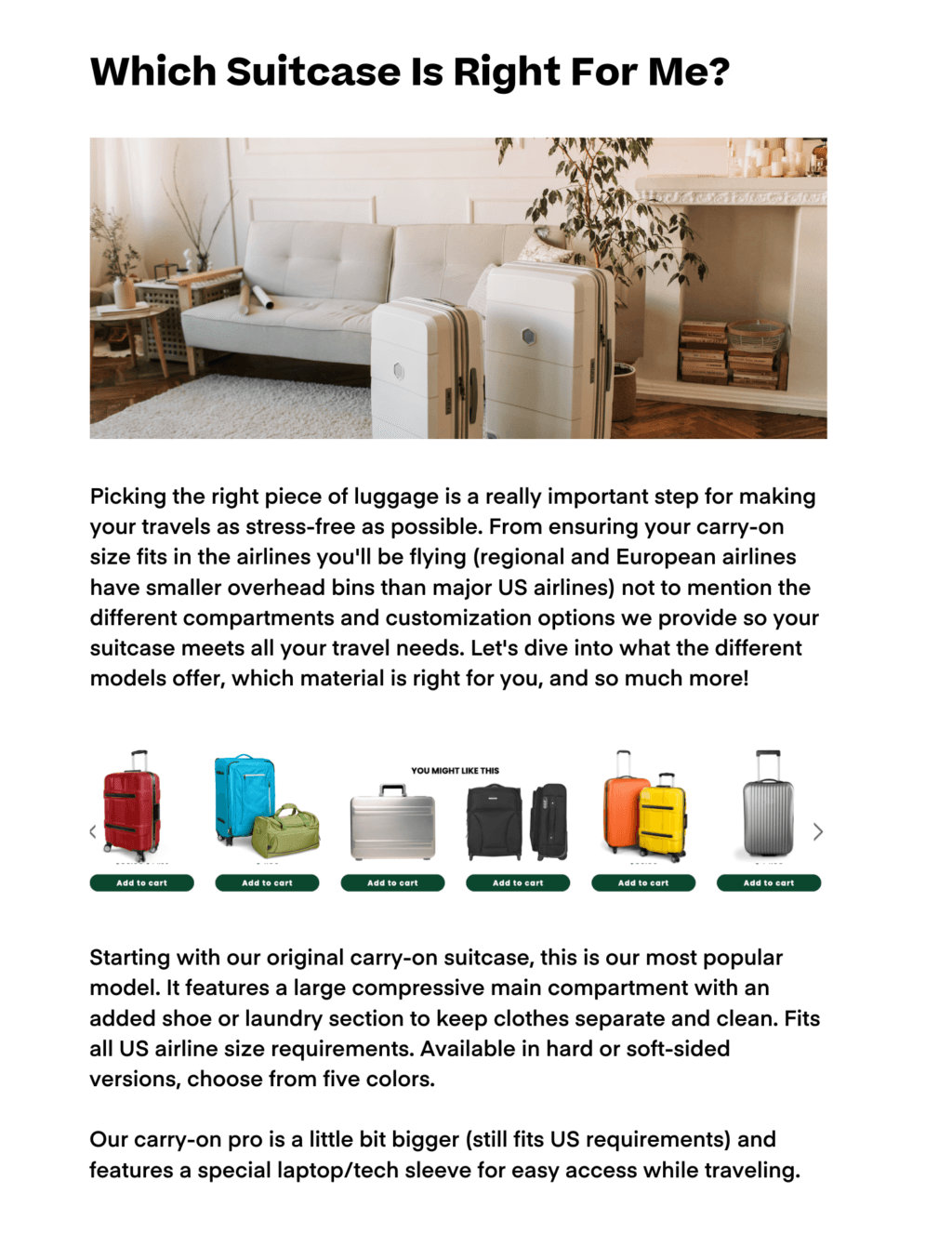 Another great example of this is product education, providing content for customers to get the most out of their purchases ("Effective Packing Tips to Fit More and Wrinkle Less"). These articles are geared less towards a conversion purpose and more towards building a relationship with customers providing value after their purchase, and positioning your brand as a resource for them.
5. Post-Purchase: SMS Collection
Once someone has purchased or booked on your website, on the thank you page, try to collect their phone number too. If it's service-based, try messaging like "Sign up for helpful tips during your trip," and if it's product-based, leverage order-tracking updates.
Since travel brands already have such a high opt-in rate, the next step should be to build up additional channels like SMS or social media to maximize touch points. Then you can choose the right channel for each message—relying on SMS for more actionable info while using email for detailed info like a brand introduction or category education.
6. Lead Capture: Newsletter Sign-Up
If you send out regular updates to your database regarding relevant events or tips—use that as your main value-add to sign up for emails. The example below combines that tactic with a first booking discount to encourage conversion, but you could do without the added $-off. In fact, for travel/hospitality brands using Justuno, not using a coupon produces better results on average. No coupon promotions featured a 14.66% engagement rate and converted 15.9% of those shoppers, while pop-ups with coupons only had a 6.04% engagement rate and converted just 10.22% of those shoppers.
Obviously, A/B test to see what works best for your brand and target audience but coupons/discounts are definitely not required or even an expectation for this industry!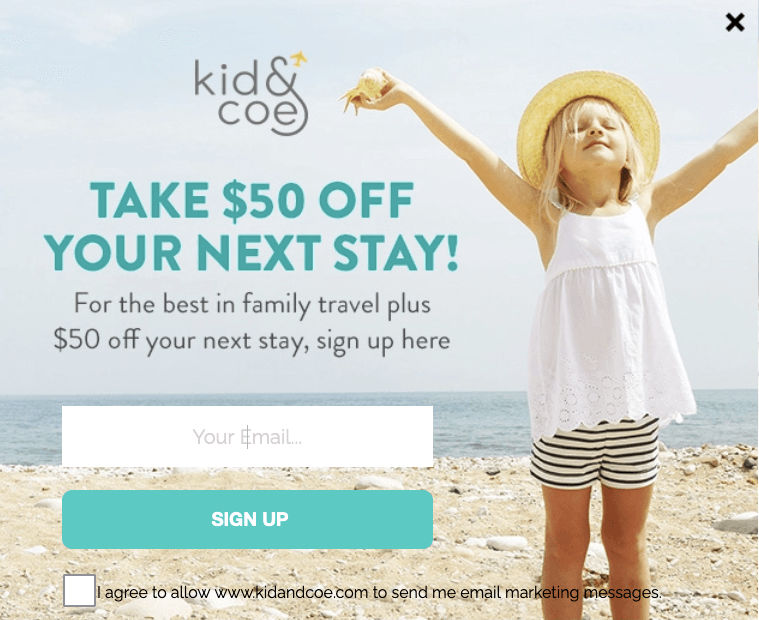 7. Enhanced Lead Capture: Additional Info
This is a great way to collect more zero-party data on your visitors when they opt-in to your lead capture. Base your ask on what your main segments are, for example, radio buttons to indicate their travel frequency: 1-2X a year, 3-5X, monthly, etc.
This will help you properly target new subscribers later on with the right messaging and provide relevant content based on their lifestyle. For example, the 1-2X a year traveler won't necessarily care about a lifetime warranty like the monthly group since they're less likely to wear down the product. Or a business traveler may like to know that some luggage sizes don't fit on regional airlines and will choose accordingly.
8. In-Page Newsletter Sign-Ups
Keep visitor options open with an in-page newsletter option at the bottom of every page in your website footer. This seamless opt-in appears native to your website and doesn't interrupt their experience but still provides them an opportunity to opt in whenever they want.
9. UTM-Targeting: Influencer Codes
If you collaborate with influencers, which most travel and hospitality brands do, ensure each campaign is set up for success with a complimentary onsite experience. If you're running a special offer, then make sure traffic coming from their content is being shown a promotion reminding their followers to use their exclusive code and remove the opportunity for browse abandonment when they leave to go back and find it.
10. UTM-Targeting: Influencer Greeting
If an influencer campaign doesn't include an offer, that's fine; you can greet the referred visitors by name "Hi Madi's followers" to easily personalize their experience. This also goes for when the influencer posts without being sponsored/are just a fan of your brand. Capitalize on that organic content and place an element on the page they linked to, saying something simple like "Loved by X influencer." That simple social proof is more powerful than it seems, subtly conveying the trust followers have in the influencer onto your brand.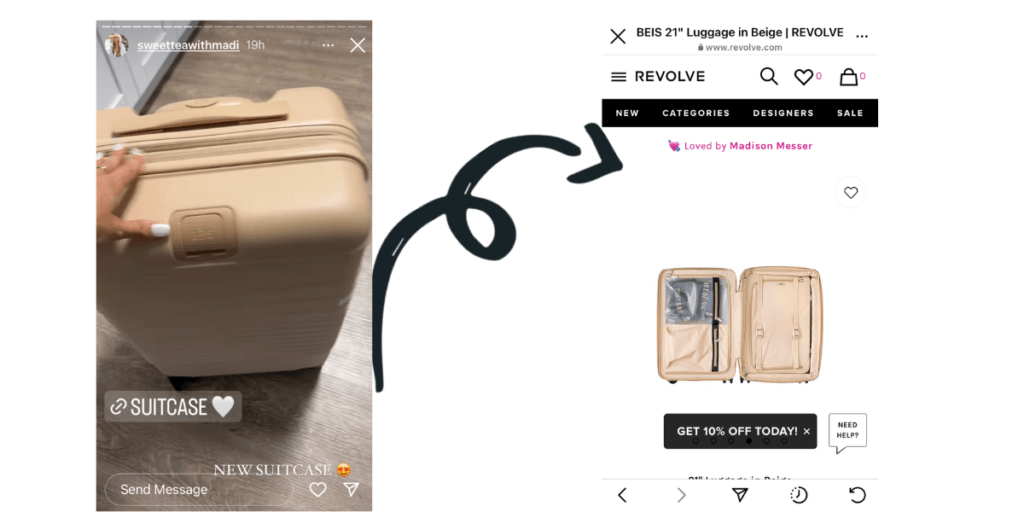 11. Cross-Sell Product Recommendations
If you have an influencer promoting several products, create a product recommendation promotion that targets their referred traffic. A great example of this is a "What I Packed" story that, when clicked through, triggers a carousel of all the products shown in the post. These product recommendations can also be built around specific product categories and targeted based on a shopper's onsite behavior. For example, if they're buying a toiletry bag, you can recommend related accessories like a laundry bag or tech case.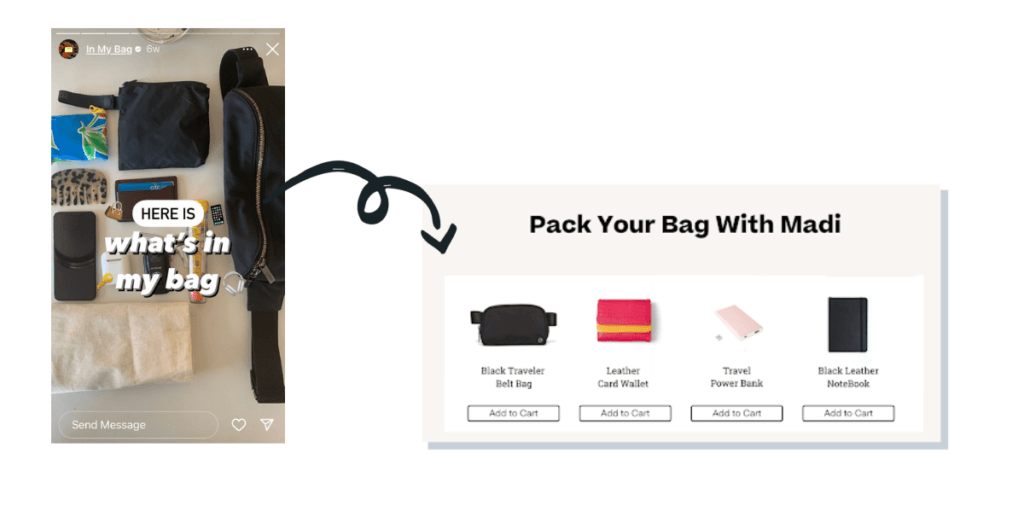 12. Collect Brand Ambassadors
Much like the strategies above pertaining to influencers, you can build a strong ambassador program of "micro-influencers," which are really just your customers that have a strong social media presence. Collect their Instagram or TikTok handles via a lead capture at the start, on the order confirmation page, or via a targeted email campaign. From there, you can use a tool like Gatsby to identify those who are a good fit and encourage them to post UGC in exchange for a commission or brand perks. The key here is relatability and authenticity from your creators—rather than focusing on a curated aesthetic or specific imagery, let them do their thing.
13. Media Mentions & Publicity Traffic
If you're being mentioned in an outside publication like Travel weekly, then create an onsite campaign dedicated to visitors coming from that article. Feature the logo of the business/publisher in the promotion alongside a quote or specific stat from the piece. This will help reinforce the validity of a third-party endorsement, not to mention boost shopper confidence in your brand.
If these are a review of your product or service, then even better! Make the most of the original piece's traffic and leverage it in other campaigns. For example, create blog content or do a special one-off email campaign to brag about your big win.
14. Upsell: Add-Ons
Upselling extra add-ons like personalization/monograms can help boost AOV and provide shoppers an opportunity to customize their purchase. Once an item has been added to their cart and is eligible for customization, you can fire a pop-up asking if they'd like to add X on for an additional fee. This can be a differentiator for your brand or something that can be leveraged into an incentive. Offering free personalization is a small, low-cost action for you (especially if deployed for specific segments) but can surprise/delight customers. Profit margin protection + delight = major 🔑
15. Upsell: Product Page Comparison
If you're selling something where product education is a key part of choosing the right option, for example, luggage. But don't want to clutter up your PDPs? Use a clickable element to open up a pop-up with the necessary information. Feature the comparison between the two products (for those with multiple options, use your purchase data to find those most often compared), and make sure to include a buy now button to add their preferred model to the cart.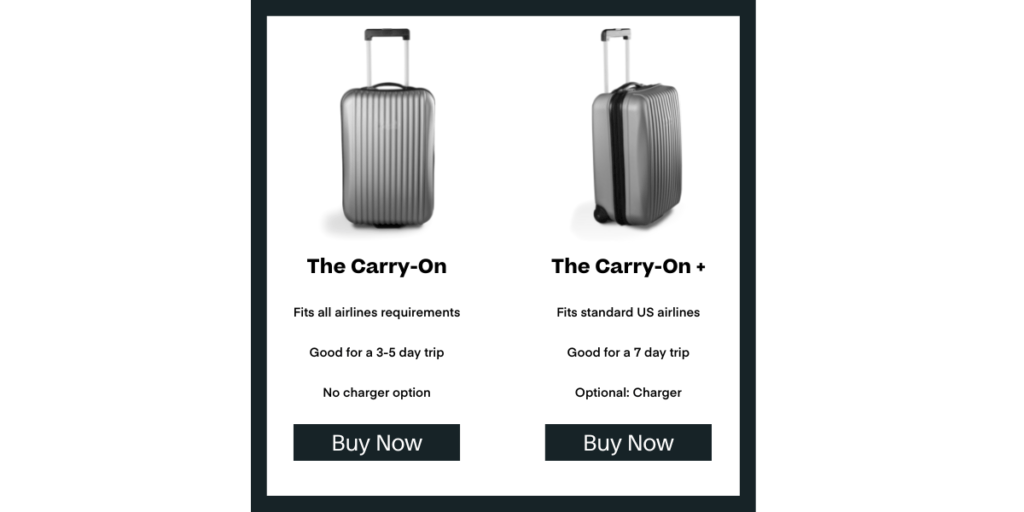 16. Exit Offer: Reviews
We've discussed the power of social proof already, but an incredibly effective way to build trust in hesitant shoppers for travel-based purchases is reviews. Especially for vacation rentals or bookings, where people can't exactly ~ return~ their purchase.
When a visitor goes to leave, trigger an exit offer featuring a review of whatever they were browsing. The example below from the travel site HOLT is a great example of using a previous traveler's review of the lodging to remedy the visitor's concerns.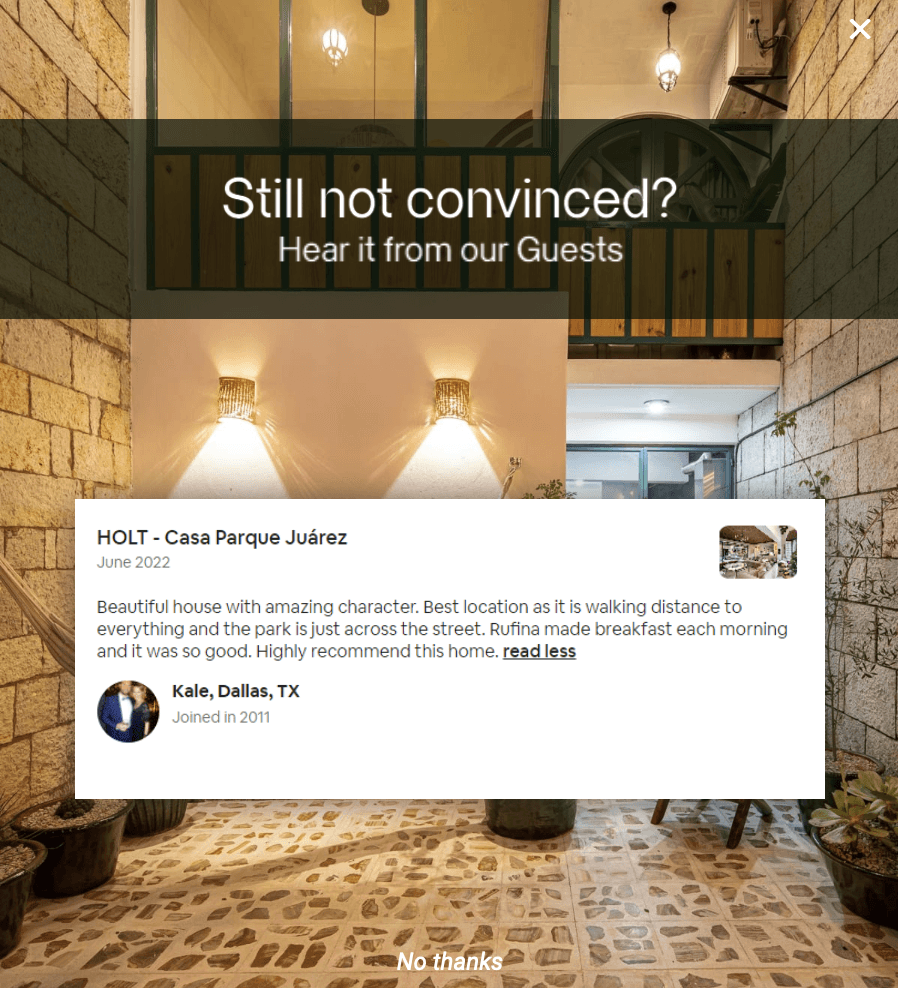 17. Brand Collabs
Partner with brands in other verticals that tie in nicely to the "jet-setting" mindset, like beauty/cosmetics, swimsuits, etc., whose target audiences align with yours. These collabs can build a powerful visual story that drives interest and engagement while unlocking new audiences for your travel brand. From a limited edition winter travel kit to OOTD for different destinations, there are many opportunities to co-market and create content showcasing both of your products (or an entirely new one) to audiences.
A great example of this is the Beis and Theragun giveaway below, where they encourage Instagram followers of both companies to share the post for a chance to win and demonstrate both brands' relevance to the other one's audience.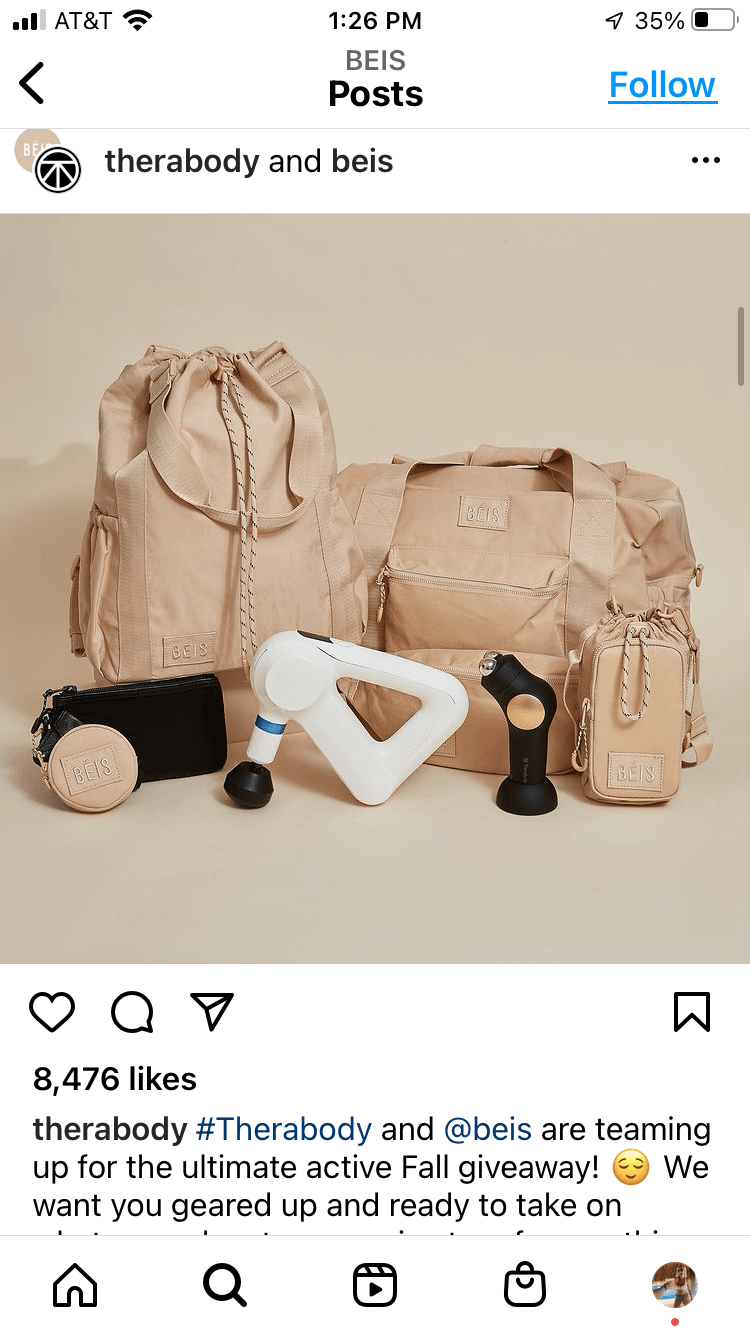 If you're a venue or travel destination instead, this can be something of huge value to your business. Influencer trips are something bigger brands have made popular, and serving as the backdrop to their campaign can be hugely profitable for you. Not to mention also provide you with extensive content with which to market and unlock a huge audience for you that may otherwise never have found you.
18. Gift With Purchase
This kind of strategy of a gift with purchase is great for travel brands. The item/gift can be explicitly listed or kept a mystery for more of a fun, exciting campaign. The example below was a great holiday version of this strategy—with a 12 days of Christmas twist and 12 different gifts for maximum engagement and conversion.
This strategy is even more effective if the gift is something you can't purchase on its own, making it a truly buy now, or it's gone FOMO situation.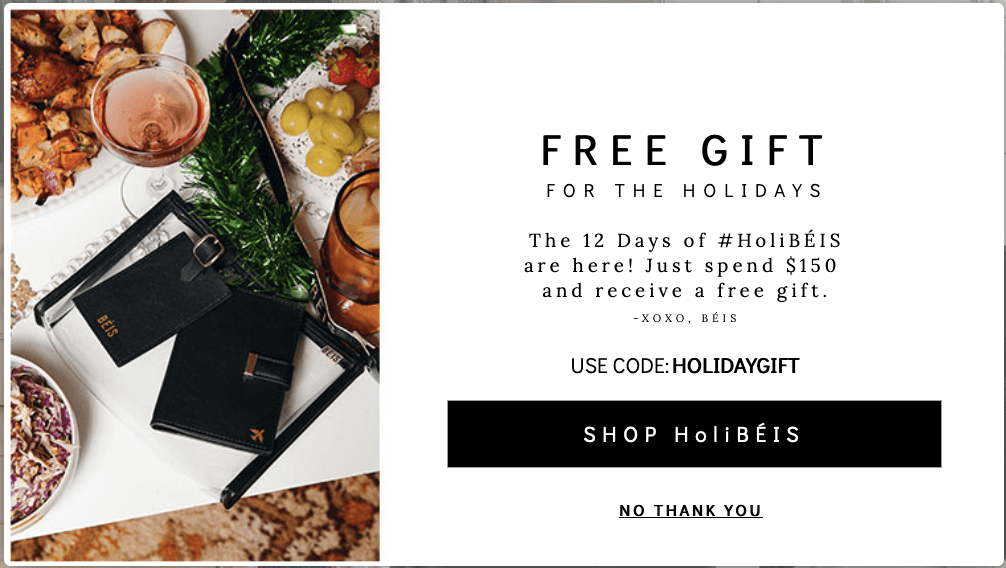 19. In-Page CTAs
Break up longer category pages with in-page calls-to-action that navigate browsers to high-converting pages. For example, a bundle and save element can send those who have scrolled halfway through your hard-sided luggage page directly to a PDP with a custom-bundle selection.
Strategic traffic direction using this type of promotion is a great way to nudge browsing visitors closer to conversion while also providing a break from the fatigue of scrolling. This promotion will appear native but still catch their eye and help provide some much-needed navigation to their session.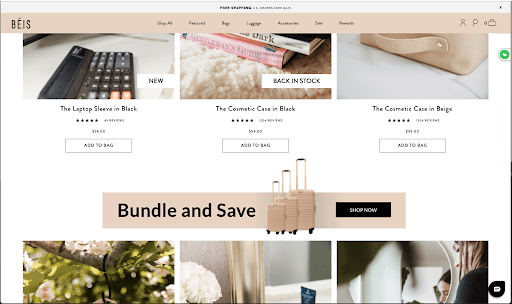 20. BNPL Promotions
Travel and all its parts can be expensive, so if you're offering any kind of BNPL service, make sure to prominently display this at various stages on your website. If a consumer goes to abandon a cart over a certain $-threshold, fire an exit offer reminding them, they can buy today and pay over time. This works for products and services alike, with the ability to pay off slowly an expensive trip over the months leading up to it or simply purchase a high-end product without breaking the bank.
Don't wait until it's almost too late to let visitors know you have BNPL options; make sure to include that information on the checkout page or even the home page via a non-intrusive design like a banner, so they're fully aware of their options.
Payment channels have turned into conversion funnels themselves, and having them can be the difference between making a sale and losing out on a customer. Even if you're not wanting to leverage BNPL, one-click checkouts like ShopPay, AmazonPay, or Paypal make checkout easier for customers and can streamline your BOFU.
21. Loyalty Program Sign-Ups
If you don't already have a loyalty program, you should start one. But make sure to brand it, so it's just as much of an experience as it is a perk. This should be a first-class experience rewarding repeat customers and driving lifetime value up.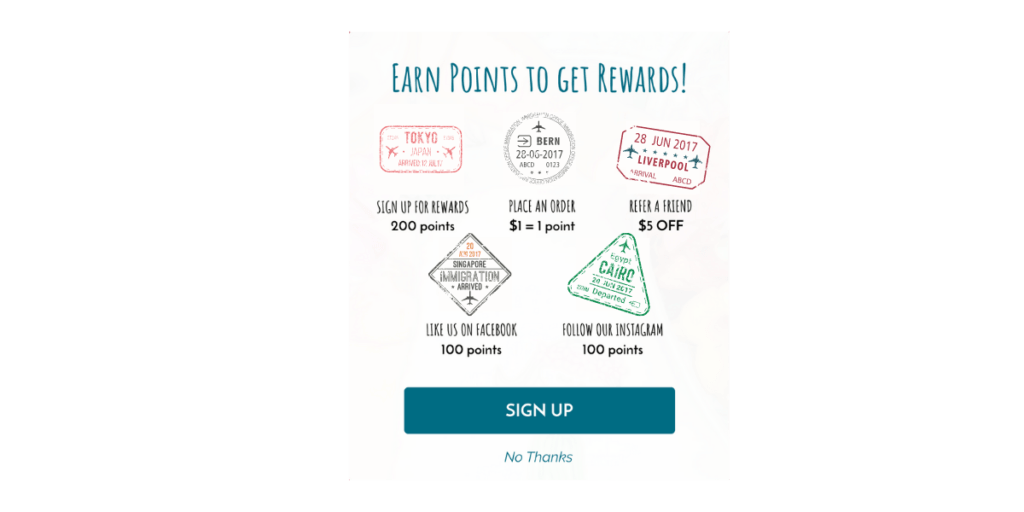 A tiered approach works great for the travel industry as repeat travelers, and customers can level up, giving them a goal to attain with each interaction. Showing them different perks for membership at the different levels which can be unlocked via total purchases or earning points in different ways. Encourage actions like social media follows, UGC, reviews, referrals, etc., each with a reward for completion, getting them one step closer. Think of it like your AmEx lounge in an airport; only certain customers can get in, and the more engaged they become in the community, the more invested they'll become.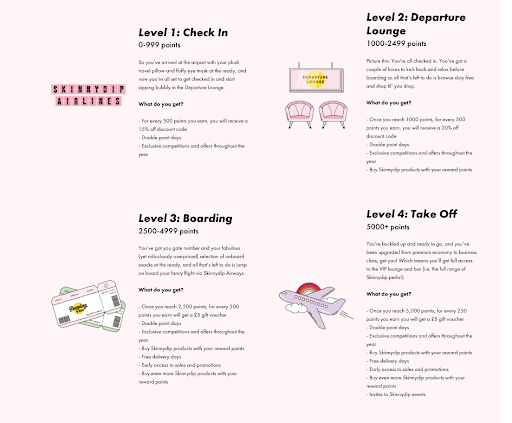 22. Returning Customer: VIP Invite
If you're building a VIP community or group for your brand, trigger a welcome back pop-up for returning customers. You can invite them to join the program directly or get more details on it to see what perks they can unlock, etc. Base this off the number of purchases or total spend for a narrower target audience that only lets your top customers join. Exclusive colors or products, first dibs, etc., are all great perks to offer and encourage customers to level up to unlock them.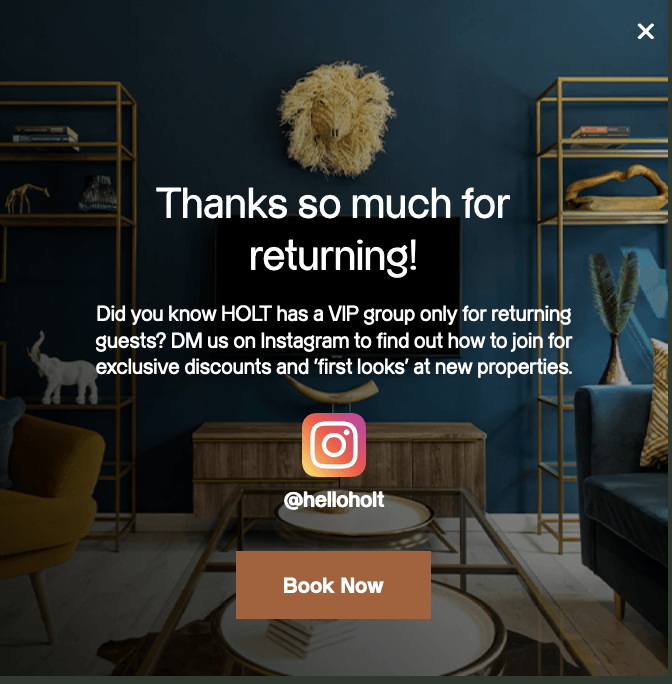 Travel and hospitality is a booming e-commerce vertical, and these are just some of the potential strategies to implement when looking to optimize your onsite experience. Justuno is the leading conversion optimization platform for brands when it comes to personalized, scalable onsite messaging like you've seen above. Try us out with a free 14-day trial, or schedule a demo to see how Justuno can take your travel brand to the next level.