Summer has arrived which means consumers are more prone to traveling, spending time outdoors, and taking part in activities that divert their attention from all of the online shopping they should be doing!
So, you must be wondering how to increase online sales. Well, it's time to get a bit creative and find different ways to drive sales during the slower months of June through August. Check out the 10 different ways that you can drive more engagement and increase sales online revenue despite the lower level of demand during slow periods.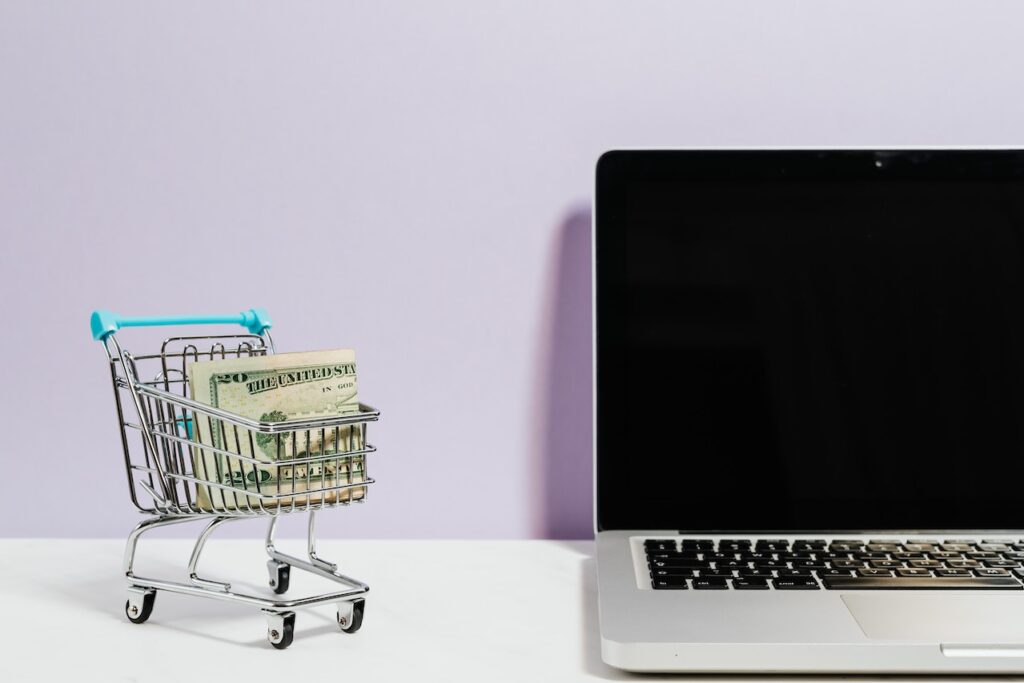 Photo by Karolina Grabowska
1. Get Seasonal
Website design and seasonality matter when it comes to consumer behavior. Shoppers are much more inclined to engage with brands and retailers who consistently update their site to match seasons and holidays. This can be with design elements, imagery, promotions, and also with what products you showcase.
Along with holidays such as Flag Day and the Fourth of July, you can capitalize on popular summertime activities such as cookouts, beach visits, and baseball games. The goal is to deliver summer-themed content to consumers and then utilize that content to advertise your relevant products and services.
2. Update Product Images and Descriptions
Want something that is going to help you in the short run and the long run? Use this downtime to update product images and descriptions. Freshening up your product pages with optimized product images and new product descriptions will better provide shoppers with the information they need to make a purchasing decision. The clearer your products are described and represented, the better they are going to sell.
Also, updating content will help you on the SEO front. Perform some eCommerce keyword research to identify what your ideal customers are searching for. Then get to writing! Take advantage of the downtime and take this project seriously.
3. Run a Contest Giveaway
When thinking about how to increase online sales, one of the first tactics that come to mind is running a contest giveaway. And for a good reason! There is hardly a better way to increase traffic engagement and conversion. This is your opportunity to create excitement and use something enticing to drive traffic to your site.
Choose prizes that are relevant to your target audience and align with your brand. Ensure they are valuable and appealing enough to capture people's attention and motivate them to participate.
It's also important to make it easy for consumers to enter the giveaway. Consider offering visitors a chance to win a big ticket item or bundle by simply entering their email address. Shoppers are very likely to enter for a chance to win something of high value which means that you can better convert that traffic and rapidly build your email list! In addition to generating traffic, a contest will provide you with plenty of new leads to market to during busy sales months when shoppers are more likely to buy.
Then, get to designing eye-catching graphics or videos to promote your giveaway. Craft compelling messaging that clearly communicates the value of participating and highlights the benefits of your products or services.
Finally, utilize social media platforms to promote your giveaway. Post engaging content, including teasers, countdowns, and reminders. Encourage followers to share your giveaway posts to increase exposure and reach.
4. Collaborate With Influencers
People that are considered influential have large fan bases who regularly follow and listen to their advice. Partnering with relevant influencers allows you to tap into their audience and increase your brand's visibility. Their posts, stories, videos, or reviews featuring your products can attract new customers who may not have been aware of your brand otherwise.
Choose influencers that have a specific niche or demographic they cater to. It is also important to ensure that their audience aligns with your target market, so you can directly engage with potential customers who are more likely to be interested in your products.
5. Create Your Own Holiday
While offering a temporary sale can be a good strategy to increase sales online during slow months, creating a holiday exclusive to your business may make it more appealing to your target audience. So, instead of simply offering a discount on your homepage, try coming up with a themed campaign to promote engagements and sales. As an example, consider Amazon's Amazon Prime Day, which is held annually in the summer to boost sales and consumer interest.
Start by researching who you want to sell to and how they use your items first. Consider the kinds of days you could organize that would satisfy the needs of your clients. Next, think about what kinds of discounts you'd like to offer. What limited-time offers could you run that would make visitors to your site buy right away?
Once your strategy is in place, you can begin working with designers and copywriters to generate new visuals and text for your website, email campaigns, Facebook advertisements, and blog posts.
6. Implement a Referral Program
Referral programs incentivize your existing customers to refer your products or services to their friends, family, or social networks. During the slow summer months, when customer acquisition may be challenging, a referral program can help you tap into your existing customer base and leverage their networks to bring in new customers. This leads to a higher number of qualified leads and potential sales.
Referral programs are a cost-effective marketing strategy compared to traditional advertising or promotional campaigns. Instead of spending significant resources on acquiring new customers through paid channels, you leverage the goodwill of your existing customers to generate referrals. This can result in lower customer acquisition costs and higher return on investment.
Moreover, referrals come with a built-in level of trust and credibility. When customers receive a recommendation from someone they know and trust, they are more likely to have confidence in your brand and products. This trust can significantly reduce barriers to purchase and increase the chances of converting referred leads into paying customers.
7. Expand Your Product Range
During the summer months, customer preferences and needs may shift towards specific seasonal products or trends. By expanding your product range to include items that are in high demand during this period, you can better meet customer expectations and provide them with the products they are actively seeking. This customer-centric approach can lead to increased sales and customer satisfaction.
Moreover, offering a diverse range of products gives your existing customers more reasons to come back and make repeat purchases. Introducing new or limited-edition items creates a sense of novelty and excitement, enticing customers to explore your expanded product range and potentially make additional purchases.
Finally, a broader product range opens up opportunities for upselling and cross-selling. By offering complementary products alongside your core offerings, you can encourage customers to explore and purchase additional items. This strategy can increase the average order value and boost overall sales during the slower summer months.
8. Create New Content
As an online retailer, content marketing can help you separate yourself from the competition by adding value to the shopping experience. Content provides more information to shoppers which can help them make a purchasing decision. Here are a few forms of content marketing that will help you sell more:
Newsletters
How it works videos
Design and style guides
Beginner guides
Recipe books
Buying guides
Focus on providing value that a big box store or competitor isn't currently offering. Shoppers are much more likely to identify with your brand and purchase from you when you go the extra mile to provide a better shopping experience.
9. Focus on Email Capture
We've already mentioned a couple of tactics that can help you build your email list but we can't stress the importance of email capture enough. Email is the lifeblood of your business and there are several reasons why.
Aside from getting a sale, capturing a visitor's email is the most important goal in traffic conversion. Email is far more effective in converting sales than any other traffic source and is the most direct form of communication with leads and customers.
Your email list can also be used to create custom audience Facebook ad campaigns which allow you to target current leads with your Facebook ads. By focusing on email capture, you can better convert traffic, drive more sales, and increase ROI from your paid traffic campaigns.
10. Combat Cart Abandonment
Cart abandonment is the giant, 800-pound gorilla that stands in the way of converting more sales. On average, almost 70% of shopping carts are abandoned which means there's a lot of money left on the table. If you can slightly reduce cart abandonment, you can drastically increase monthly revenue.
Looking at the numbers, the main causes are unexpected costs, window shopping, and price shopping. Today's shoppers are savvy and looking for the best deal possible. It's for this reason that you need to meet their needs and give them a reason to purchase. Discounts, free shipping, and other promotions keep shoppers on-site and drive purchases.
To actively combat shopping cart abandonment, go directly to the source: cart and checkout pages. Engage shoppers who are about to abandon their cart with an exit pop-up containing an enticing offer. Since these shoppers are so close to purchasing, don't ask for anything in return, just give them the discount or free shipping.
How to Increase Online Sales: Final Thoughts
There you have it! Ten actionable tips on how to increase online sales, even when it's slow during the summer (or any season for your brand). It's important to look at both the short and long-term benefits of each of these tactics. By incorporating some or all items on this list, you'll begin to create consistent demand for your products and a more stable revenue stream.Need some help implementing some of these tactics? We got you! Justuno provides conversion tools for email capture, sales promotions, and cart abandonment. Get started for free today!