Today's post is going to show you three ways you can use Justuno to target your website visitors based on their behavior (better known in the industry as "behavioral marketing").
Behavioral marketing happens when you recognize a certain behavior or action that your website visitor takes, and produce a personalized experience based on that action. Personalization has become an integral part of any conversion optimization strategy.
This type of marketing ranges from basic to very granular, but our goal isn't to send you down a rabbit hole of marketing ideas.
The below three tactics are quick wins and don't take a ton of time to set up. Plus, if you've never used behavioral targeting, this will be a great way for you to dip your toes in and begin to see the true ROI of a strong personalization strategy!
1. Show an abandoned cart offer
When someone is brand new to conversion marketing and they ask what our most recommended offers and/or best practices are, we always give them two staples: a New Visitor campaign and an Abandoned Cart offer. (I won't address a New Visitor campaign in this post, but you can read more about it here.)
Why implement an abandoned cart offer? It will alleviate the most damaging problem that your business faces on a daily basis. Over 68% of potential sales are lost to cart abandonment and still, many retailers aren't addressing the issue.
The two primary reasons for abandoned carts have to do with the overall price. In response to this, shoppers will leave your site to compare prices with a competitor, hunt for coupon codes, or simply abandon the sale.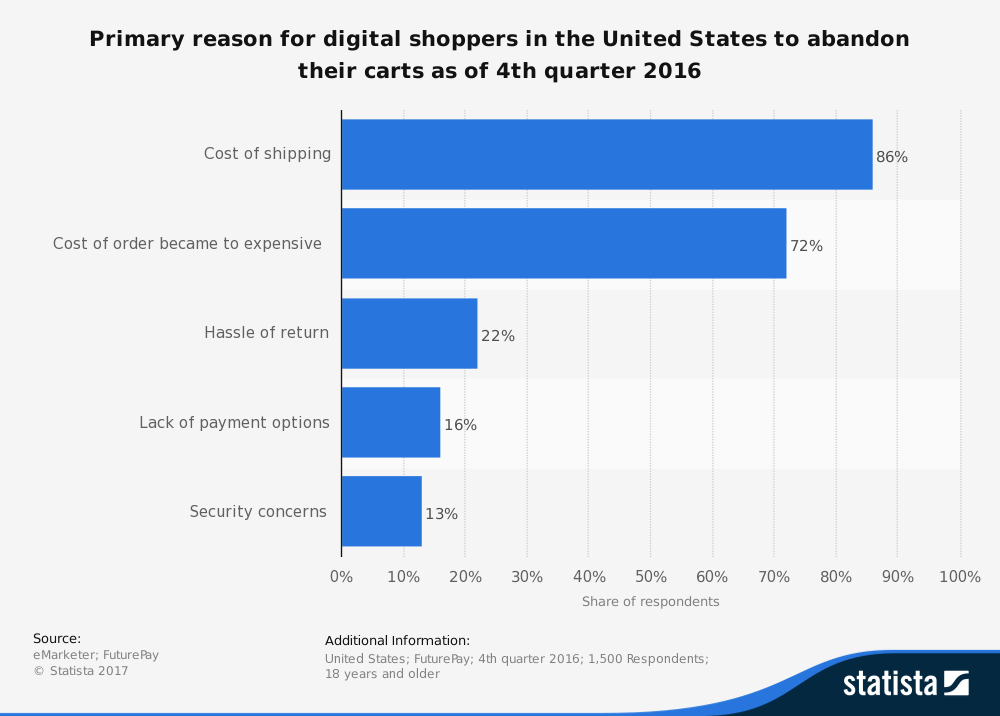 An abandoned cart offer fulfills their shopping needs at a key moment based on on-site behavior which increases your chances of closing that sale!
Abandoned cart offers convert extremely well and the reason can be found when we examine one thing: your website visitor's intent to buy.
Obviously, if they've selected a product and put it in their cart, your site visitor has pretty strong feelings for that product(s). Maybe they're just "wishlisting" or maybe they're truly not ready to pull the trigger, but you can safely assume that this visitor has a strong intent to buy the items in their cart.
You won't be able to pin down all of the exact reasons he/she doesn't want to buy – that's nearly impossible! But, you can play on their intent to buy psychology and offer them a discount upon exiting from the cart/checkout pages.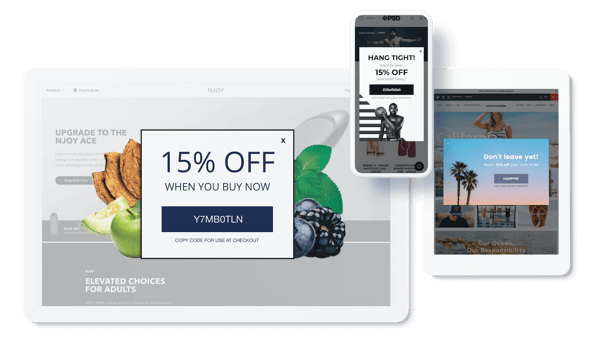 What this does is lessen their barrier to purchase. By adding an extra incentive and giving a little push toward converting that abandoned cart into a sale.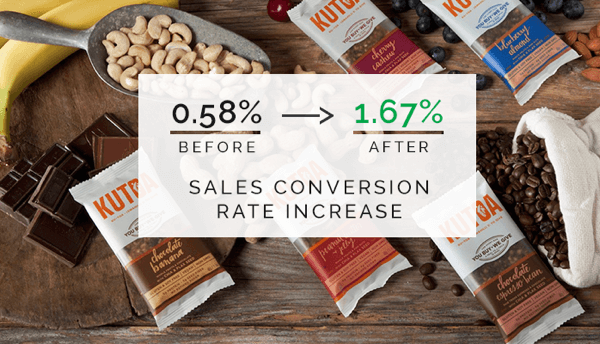 We've seen abandoned cart campaigns drastically increase conversions – up to 187% in the case of KUTOA a health bar brand.
If you already have a Justuno account, follow these steps to create an abandoned cart offer.
2. Create offers based on order history
One of the coolest things about Justuno is that we have a lot of integrations. No matter what email service provider (ESP) you use, chances are we integrate with it.
Here's why that's important: you can create hyper-targeted offers for customers based on all sorts of criteria!
Let's look at how you can use Justuno to target someone based on their order history:
Create an Email Campaign Around Your User's' Most Recent Purchase
Imagine you own a company that sells baby supplies online. You're running a sale on the most popular organic baby shampoo and have had over 3,000 customers purchase!
You've also got an organic baby food sampler from the same brand, but not many purchases because it's a new product.
Wouldn't the customer segment who purchased the organic baby shampoo be a fairly qualified segment to target with a deal on the organic baby food?
Create a segment of all the users who purchased the organic baby shampoo.
Create an Attractive Offer & Pop-up
Now that you have a segment created based on your user's most recent purchase, time to create the offer!
Syncing your email message to your onsite pop-up is an easy way to boost conversions and that's exactly what you need to do here.
In your email campaign, give your customer segment an offer – let's say Free Shipping on the organic baby food sampler with code 'ORGANIC'.
This ensures the customer is incentivized to purchase and also knows it's valid on the organic baby food sampler – the specific product you want to sell.
Now, we need to create a pop-up or banner to match your email offer with consistent messaging and a relevant discount code.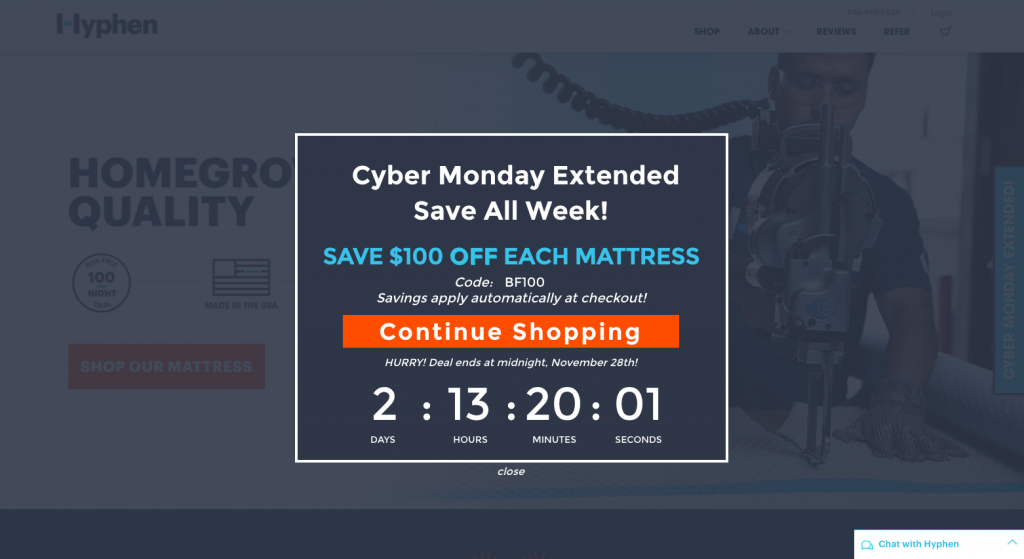 Hyphen implemented this pop-up promotion for Cyber Monday subscribers. It doesn't require any action from shoppers to receive a coupon code, clearly states the promotion's benefit, and even creates urgency with a countdown timer. All of this can easily be accomplished within the Justuno platform.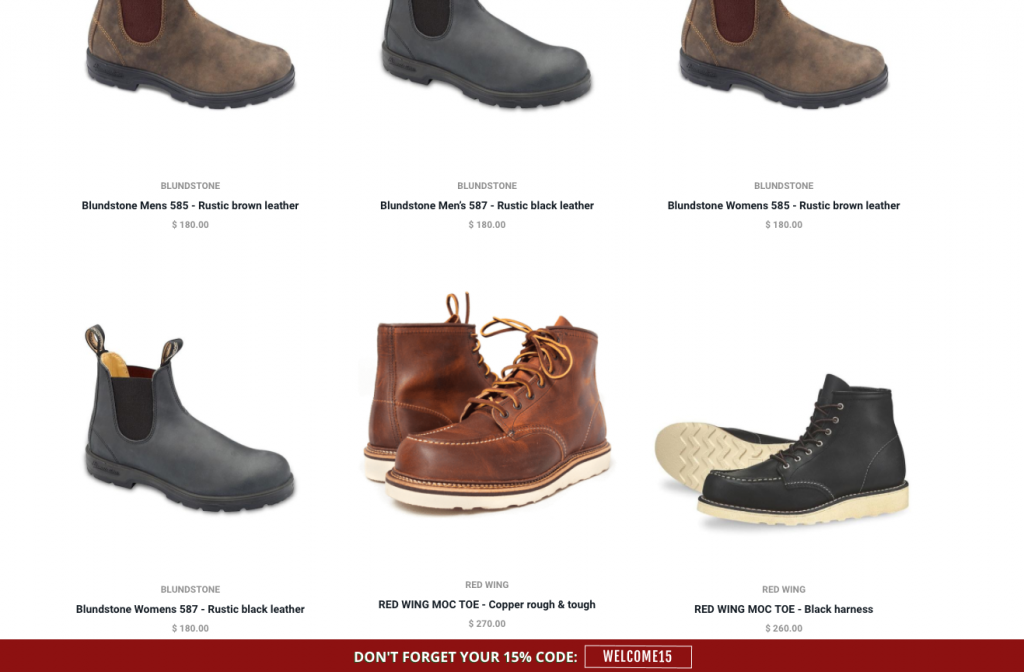 Another effective way to display consistent messaging through email campaigns to your website is with a banner across the top or bottom.
Inside Justuno, select the display type and design you want to use for this promotion. Once inside the design canvas, you can pre-populate the discount code portion with whatever code and/or upload a list of codes.
Make sure your pop-up design is specific to the offer! In this case, since we're offering Free Shipping only when purchasing a specific product, it would be wise to include an image of the product on the pop-up.
Show the Pop-up ONLY to Those Customers
OK, now that the foundation is set for your offer, the last specification you need to make is only showing this offer to customers who are coming from email.
We don't want this pop-up to show to ALL traffic!
Inside your Justuno promotion, you have an incredible amount of options when it comes to setting up your targeting rules. In this case, we want to segment by email, so you'll want to create a rule that shows only to users coming from there.
By default, when you select this option, Justuno defaults to displaying the offer to any visitors coming from a URL with the "utm_source=email".
However, since you are engaging in a more in-depth marketing campaign, your UTM codes will most likely be much more specific. You can drop any keywords into the field next to Email in order for this offer to only show to your specific segment.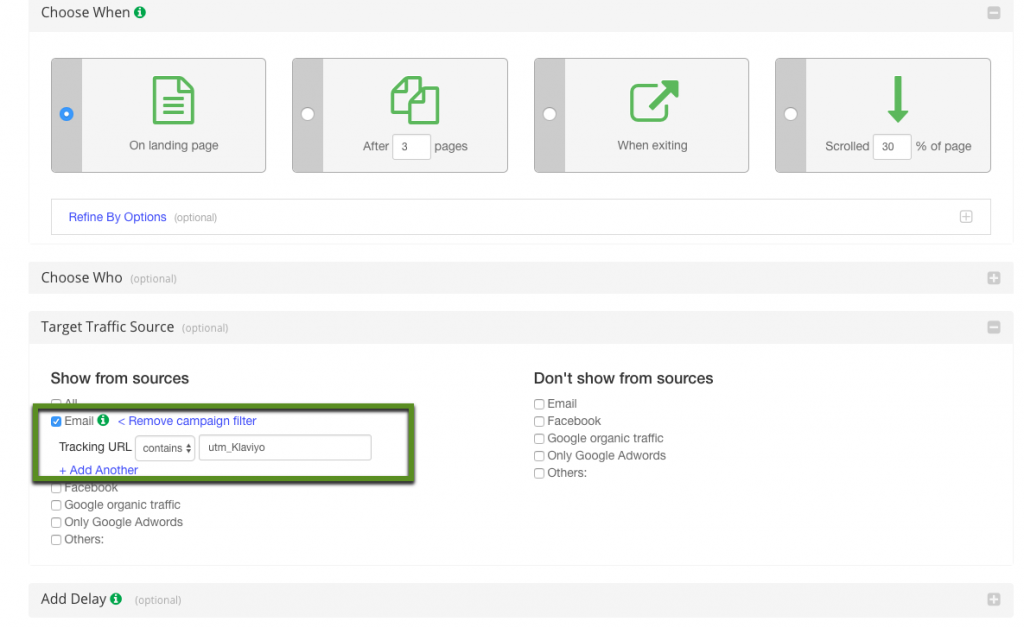 For example, if we keep running with our example, we can insert "organic baby lotion purchasers" into this field. Now, I just need to make sure my email campaign UTM code contains those identifiers and we're good to go!
Here's a "how-to" for targeting users from email.
3. Use your user's geolocation to personalize pop-ups
Personalization is all about making the user feel like he/she is having an experience totally unique to them. Many retailers don't realize how powerful knowing their visitor's geolocation can be in terms of personalizing their marketing offers.
Before we get into examples of using geolocation for creating offers, let's first look at how you can use Justuno to collect that information in the first place!
Collect Visitor IP Addresses with Hidden Form Field
One of the most robust features of Justuno is the ability to add hidden fields to your pop-up forms. In this case, since we're talking about geolocation, we can add a hidden "IP address" form to any Justuno pop-up and collect that data inside your marketing software or ESP.
It could be a good idea to have this hidden field on your general newsletter pop-up that gets shown to all your New Visitors.
Why? Now you'll be able to understand where your audience is located.
Here's a video showing you how to set up hidden fields inside Justuno:
Now that you know how to set this up, let's imagine you already have some data around your website visitor geolocation.
Let's look at two different use cases in which you can leverage this information: local messaging and international messaging.
Local Messaging For Brick-and-Mortar or Regional Offers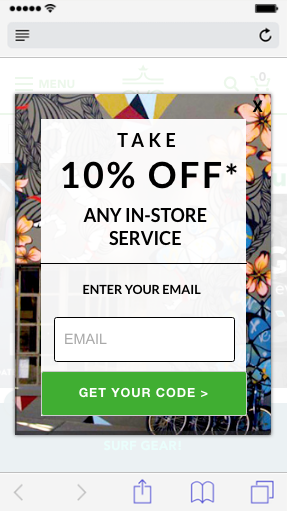 Learning your customer's location is powerful when it comes to targeting customers with local and/or regional sales offers.
If you are an e-commerce site with a physical location(s), you can leverage your user IP address to push website visitors to an actual store location.
A great example of this comes from men's apparel brand and e-commerce Allstars, Bonobos.
When they were still fairly new and hadn't launched their concept of "guideshops" (physical stores where customers could try on apparel and order in-store), Bonobos leveraged the location of their database to drive customers to their first opening.
The brand segmented their email list and narrowed it down to a certain radius outside of NYC, then sent a personal email to that portion of their list announcing the grand opening of the guideshop.
By letting them know they could book an appointment to get some wardrobe tips they not only successfully booked appointments, but their conversion rate on the overall campaign beat the e-commerce industry's Q3 average by 146%! (source)
International Messaging for Language-Specific Offers
A lot of people think that geolocation only implies to large online retailers, but that's not so. You can be creative with ways to interpret and use this data to give your customers more personalized and thoughtful shopping experiences.
Imagine if you are browsing a site from a different country, only to find everything in a different language – don't you think you'd be more likely to opt-in to an offer if you could actually read and understand it?
One of our clients, Levis Mexico, has seen an increased amount of engagement and conversions by serving up their New Visitor pop-up ad in Spanish based on the user IP address: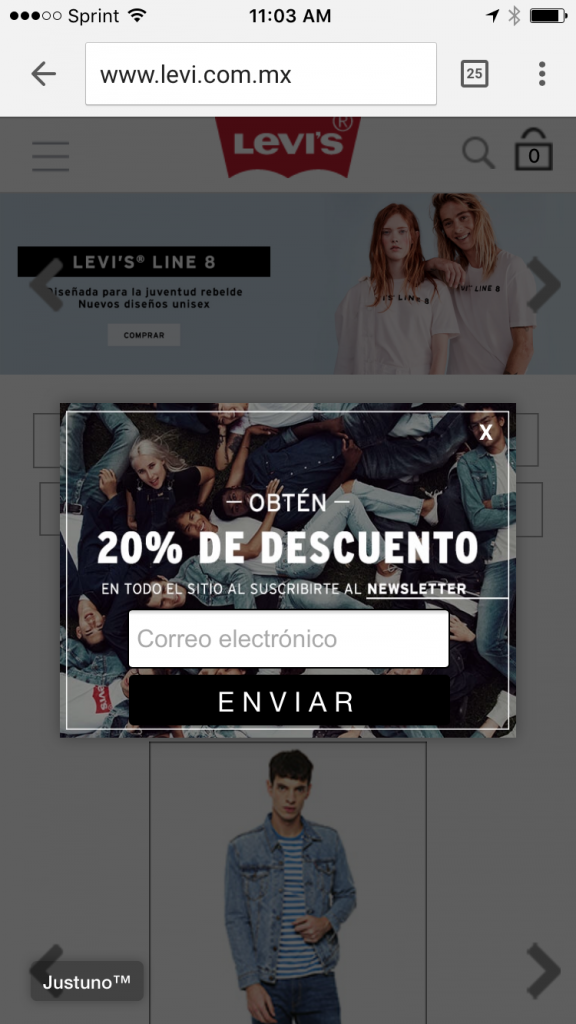 Start with one tactic, wait & evaluate success
All three of these tactics presented can be easily implemented into your marketing campaign. Don't try to do tackle all at once! You'll become overwhelmed and have a much more difficult time evaluating what's working best.
Our advice is to pick the strategy that is easiest for you to integrate into your email marketing campaign. Plan it out (maybe spend a day on this, not too much time). Launch and let your campaign run. Evaluate the results and implement your successes and lessons learned into your next iteration of behavioral marketing.