In today's digital landscape, building strong relationships with customers has become an essential aspect of any successful business, especially in the realm of online shopping. As eCommerce continues to thrive, social media platforms have emerged as powerful tools for connecting with customers, and Instagram has taken the lead in this arena. 
With its visually appealing interface and massive user base, Instagram offers a unique opportunity for businesses to engage and foster relationships with their target audience. In particular, Instagram's emphasis on visuals and storytelling makes it an ideal platform for eCommerce brands to showcase their products, connect with customers on a personal level, and ultimately drive sales.  
Below you will find six tips to help you understand how to use Instagram for business and build authentic relationships with your followers.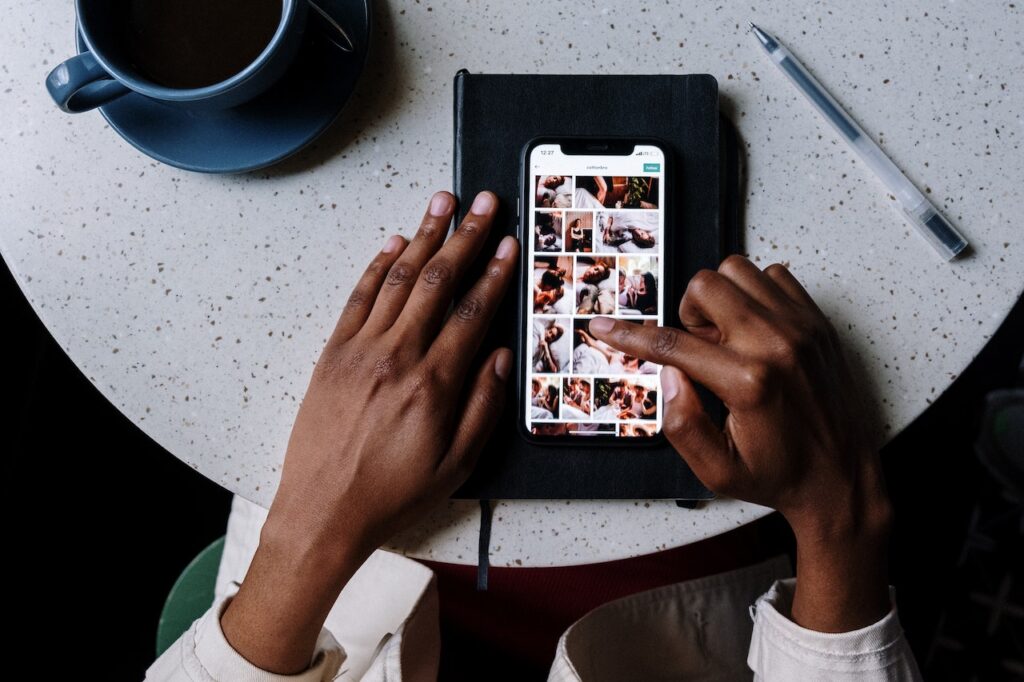 Photo by cottonbro studio
Identify What Followers Value in Your Products
First, take a look at your brand's mission statement and identify what values resonate with your company culture, make sure to incorporate that tone in your day-to-day messaging. Once you're clear on your values, take some time to research and understand your audience. Follow trending conversations and hashtags to see if there are certain values that are most important to your prospects and customers. By highlighting how those values align with your brand, you can increase loyalty.
Establish a Voice
Being authentic to your brand and your followers is essential if you want to establish a meaningful relationship with customers. They have found you because they want to engage with you. Followers connect with brands who aren't being salesy but who are conversational, friendly, and just starting a conversation around their product or services.
An example of a brand doing this is REI. On Instagram, they've created a voice that is knowledgeable, encouraging, and enthusiastic about the outdoors. They share user-generated photos that their fans tag them in and sometimes, but not always, feature products they sell in REI stores and online. They are sharing the look and feel of a specific lifestyle, and their followers know that the place to go to get gear to be a part of this lifestyle is REI.
Make sure to always ask yourself whether your Instagram Shopping strategy will resonate with your audience. Will it empower them in any way? Does it inspire? Are you providing them with something they'll care about? Are you using too many buzzwords? Be real, and invest time in two-way conversations and not one-sided marketing messages "pushed" at followers and fans. If your audience finds value, they'll continue to come back.
Show Up & Actively Engage
A crucial component of any successful Instagram eCommerce strategy is to be present and engage with your followers.
Showing Up
Brands who engage on Instagram enjoy higher loyalty rates from their followers and customers. When you engage with your audience it shows that you are not a robot, mindlessly pushing company messaging. Rather, there's something behind the brand – a voice, a person, someone to personally connect to and have a conversation with. People are looking for reasons to connect with a brand, so give them many.
Go down the rabbit hole. Do you have a hashtag that is associated with your brand and account? Are there hashtags that you use on your posts that align with your brand's values? Go down the hashtag "rabbit hole" and spend an hour or so liking and adding valuable comments on users' posts that also use those hashtags.
Finding useful hashtags can be difficult these days but head to Display Purposes which gives you a list of related tags without doing a ton of research. The program filters out spam, banned, and junk tags which is useful for building an audience.
Actively Engage
It's relatively easy to have conversations with your fans and followers, although it does require more than simply retweeting messages about your brand and liking other people's comments on your Facebook posts.
User engagement is key. By reaching out to people who already follow your account and engage with them you are creating customer loyalty because you are showing an interest in what your followers value in their lives. And by engaging with people who might not follow you, you are not only alerting them of your existence but also starting a conversation with them.
When your followers do incorporate you into their day-to-day conversations make sure to respond. This could be something as simple as a retweet, like, or favorite. Thank customers for shopping, sharing their experience with a product, or their thoughts about your services. If they comment on a blog post, respond. If they retweet your message, thank them personally. Use their first name to show them that you're paying attention.
You will be surprised by how much of an impact these simple gestures make. You might also want to reward them with a feature on your account. As humans, we love a little acknowledgment. Do you have followers using your branded hashtag where they are tagging photos they've taken with your products or services? Well, hooray, that's awesome – you already have people building a conversation around your brand!
This is called User Generated Content or UGC for short. Highlight this content and other social proof on your account making sure to ask for permission from the owner and tagging their handle. UGC shows that people are already using your products and services and engaging with you and you are engaging with them.
Find Brand Ambassadors
Do you have those followers who like and comment on all or most of your photos and comments? Those are your power users. Interact with them, like their posts, comment, share, watch their Instagram stories, and even send them direct messages. By connecting 1 on 1 with a follower they become a realistic potential customer.
Encourage them to continue by thanking them and giving them a reward, either a discount code on a product or service they already love to use, a free t-shirt, sticker, something that adds value to what they have been doing for you but also helps to promote your brand in a non-sleazy way. This is an opportunity to really build stronger relationships with power users, and get to know them.
Something to remember, your followers are probably not in a buying mindset when they log into Instagram — they are there to "get free ideas". Continue to offer a conversation around your product, and solve problems, which in turn will create buyers from your followers.
Customer Service
Instagram eCommerce businesses can use the platform as the new front line for customer service. This social media channel gives you the opportunity to actively listen for both positive and negative customer feedback.
Create strong customer relationships by answering all customer service requests and complaints. Take every opportunity to gain feedback. Also, make sure to show love to your enthusiastic following. Take the time to acknowledge people who are mentioning and advocating for you and your brand. By acknowledging posts, direct messages, and comments you are broadening your relationship and creating a sense of community with your followers.
Two brands that are killing it on Instagram with their customer service are Bonobos and Allbirds.
Craft an Effective Content Strategy
Effective content strategy is strategically sequenced storytelling, telling the story behind your brand and your followers who use your products or services. To succeed in your Instagram eCommerce mission, you need to make it about the customer, not about the product. Remember to start with your brand's goals and identify what your followers value:
Be human – share the faces and stories behind your brand. Give your fans a look behind the scenes of your company. Share photos or videos that showcase your team, office, production process, or events. This personal touch helps your audience connect with your brand on a more emotional level.
Involve people in doing social good. Brands that promote social responsibility are more appealing to consumers.
Remember to have fun and don't take this all too seriously. You can share happy and humorous memes or photos. This is a great way to connect with your advocates and top influencers in your niche and to build awareness for your brand.
Leverage Instagram Ads for Relationship Building
Instagram Ads provide a powerful way to reach a highly targeted audience. With its robust targeting options, you can narrow down your ad's reach based on factors such as demographics, interests, behaviors, and location.
To build relationships with your audience through Instagram Ads, it's crucial to create compelling and relevant campaigns. Your ads should align with your brand's messaging, values, and aesthetics. Develop creative and captivating visuals that tell a story and evoke emotions. Craft compelling ad copy that addresses your audience's pain points and highlights the benefits of your products or services. By delivering value and resonating with your audience, you can establish a more personal connection that goes beyond a mere advertisement.
Don't forget that successful relationship-building through Instagram ads requires continuous monitoring and optimization. Regularly analyze the performance of your ads using Instagram Insights, ad metrics, and other analytics tools. Pay attention to metrics such as engagement rates, click-through rates, and conversions. Identify which ads resonate the most with your audience and yield the desired results. Based on these insights, refine your targeting, creative elements, and messaging. Experiment with different variations of your ads to find the optimal approach for building relationships and driving conversions.
Additionally, consider leveraging Instagram's remarketing capabilities. You can create custom audiences based on user interactions with your ads or website and retarget those individuals with tailored ad content. This helps to reinforce your brand message, maintain engagement, and nurture relationships with potential clients.
Leverage Influencer Campaigns
Collaborating with influencers on Instagram allows you to tap into their existing audience and expand your reach. They can help you create authentic and compelling content that showcases your products or services. This could involve sponsored posts, product reviews, giveaways, or influencer-hosted events. By leveraging influencer content and promotions, you gain access to their followers who trust their recommendations and are more likely to engage with your brand.
In addition to the direct exposure, influencer partnerships can also grow the quantity of user-generated content. Encourage influencers and their followers to create content featuring your products or services. Repost and share this content, giving credit to the creators. User-generated content not only showcases your brand from a genuine perspective but also helps build social proof and further extends your reach.
Conduct thorough research to find influencers whose content aligns with your brand values and target market. Take a close look at their followers and engagement to determine if they match your ideal customer profile. Look for influencers who have significant following, high engagement rates and a genuine connection with their audience.
Another way to find influencers is to start with your existing website traffic and customers. Start collecting Instagram and TikTok handles on your website alongside emails in your lead capture to automate the brand ambassador process. You can also target returning visitors/customers who are already signed up for emails with a Instagram handle pop-up only so your efforts aren't only focused on new traffic.
Justuno customer, Moana Bikini, did this was able to collect Instagram opt-ins from 69% of those who signed up to receive their newsletters!
Remember to establish clear goals and expectations when collaborating with influencers. Define key performance indicators (KPIs) and track the impact of each partnership. Monitor metrics such as engagement, reach, conversions, and brand mentions to evaluate the success of your influencer campaigns.
Nurture Long-Term Customer Relationships and Loyalty
Rewarding your loyal customers is an effective way to nurture long-term relationships. Provide unique promotions, discounts, or early access to new items or services. Create loyalty programs or ambassador programs that provide additional benefits to your most engaged customers. By making your followers feel valued and appreciated, you can strengthen their connection to your brand and encourage repeat purchases.
Use Instagram Live to host Q&A sessions, product demonstrations, or behind-the-scenes tours in real time. Encourage audience participation by answering questions and addressing their concerns directly. Providing valuable and informative content through this feature helps position your brand as an expert in your industry and strengthens the relationship with your audience.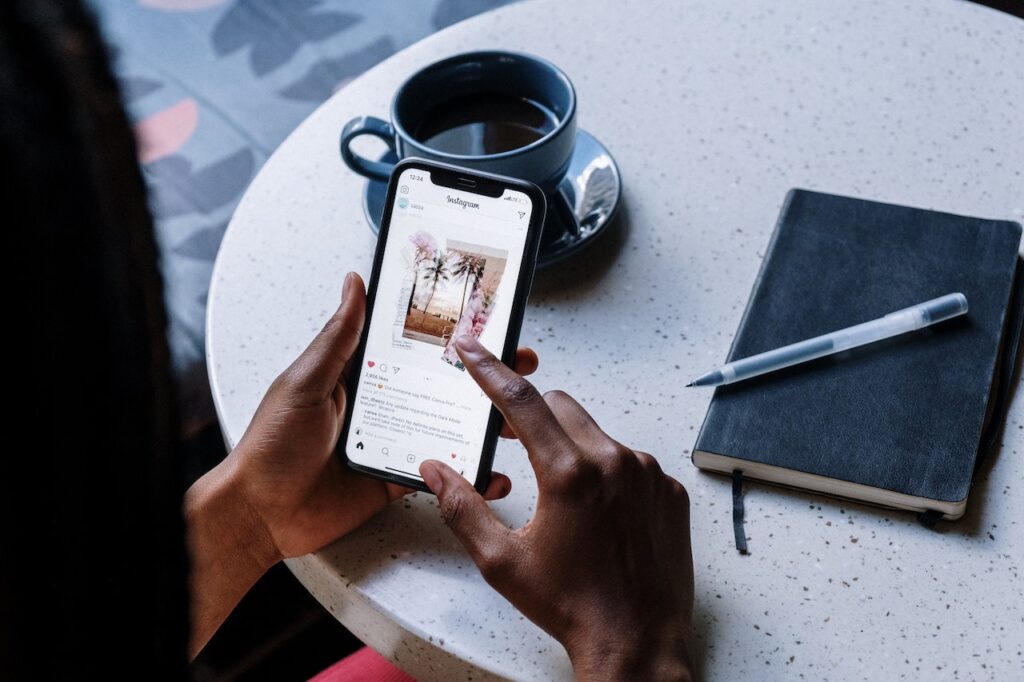 Photo by cottonbro studio
Final Thoughts
Instagram has morphed into a place where we go to be inspired, educated, connected, and engaged.
Harness the power of having an online community in your pocket and utilize your Instagram eCommerce page to build relationships that will help you in your journey to increase your reach, build your brand, and expand your customer base. Consistently look for new and innovative ways to build relationships with your audience and increase engagement.
Provide them with quality content they can learn from because if you value those relationships and nurture them, continue to remain engaged and engaging, hopefully when they're ready to buy, they'll think of you and your products.