As a human it is part of my nature to want to connect with other humans. We are wired to create communities and be part of tribes. That is why building relationships and community is so important.
The Internet and Social Media has created a place for people to gather and share their passions, thoughts, and products without even leaving our houses. Social Media is here to stay so we need to learn how to adapt because it's just as important to cultivate a community online and build relationships with your customers there, as it is offline.
It makes sense to foster your community and build true meaningful relationships with your customers online so that in the long run they become brand evangelists and share your products and services with their own communities.
Below you will find six tips to help you build authentic relationships with your followers (and soon to be followers) on Instagram (and in turn other social networks).
Identify what followers value in your products, but also in their lives
First, take a look at your brand's mission statement and identify what values resonate with your company culture, make sure to incorporate that tone in your day-to-day messaging. Once you're clear on your values, take some time to research and understand your audience. Follow trending conversations and hashtags to see if there are certain values that are most important to your prospects and customers. By highlighting how those values align with your brand, you can increase loyalty.
Establish a voice
It's so very important to be authentic to your brand and your followers. They have found you because they want to engage with you. They like and comment on your pictures and content. Staying true to your values and your follower's values will make sure you are consistent with the authenticity of your brand's voice. People who have a relationship with a brand cite their shared values as the primary reason for it.
Followers connect with brands who aren't being salesy but who are conversational, friendly, and just starting a conversation around their product or services.
An example of a brand doing this is REI. On Instagram, they've created a voice that is knowledgeable, encouraging, and enthusiastic about the outdoors. They share user-generated photos that their fans tag them in and sometimes, but not always, feature products they sell in REI stores and online. They are sharing the look and feel of a specific lifestyle, and their followers know that the place to go to get gear to be a part of this lifestyle is REI.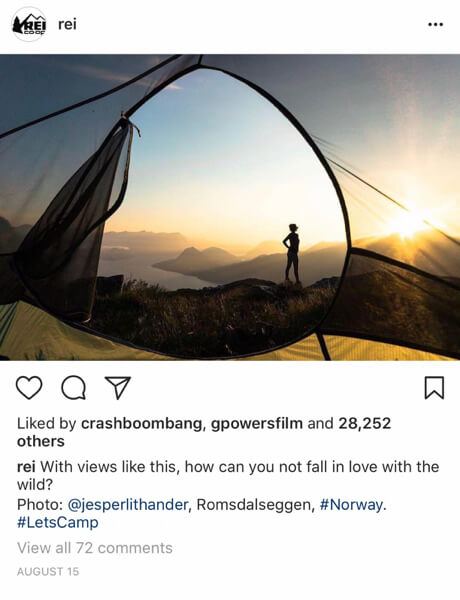 Make sure to always ask yourself if what you're posting will resonate with your audience. Will it empower them in any way? Does it inspire? Are you providing them with something they'll care about? Are you using too many buzzwords? Be real, and invest time in two-way conversations and not one-sided marketing messages "pushed" at followers and fans. If your audience finds value, they'll continue to come back.
Show up & actively engage
Showing up
Brands who engage on social media channels enjoy higher loyalty rates from their followers and customers. When you engage with your audience it shows that you are not a robot, mindlessly pushing company messaging. Rather, there's something behind the brand – a voice, a person, someone to personally connect to and have a conversation with. People are looking for reasons to connect with a brand, so give them many.
For example, check out Travel blogger and Instagram Influencer, Travel In Her Shoes. She does a great job talking to her followers in a very conversational tone, asks questions, and engages with them when they answer. She shows up and goes through all the comments and makes sure to make her followers feel like there is a person behind her account and she's not just posting to put content out there but to engage and build relationships.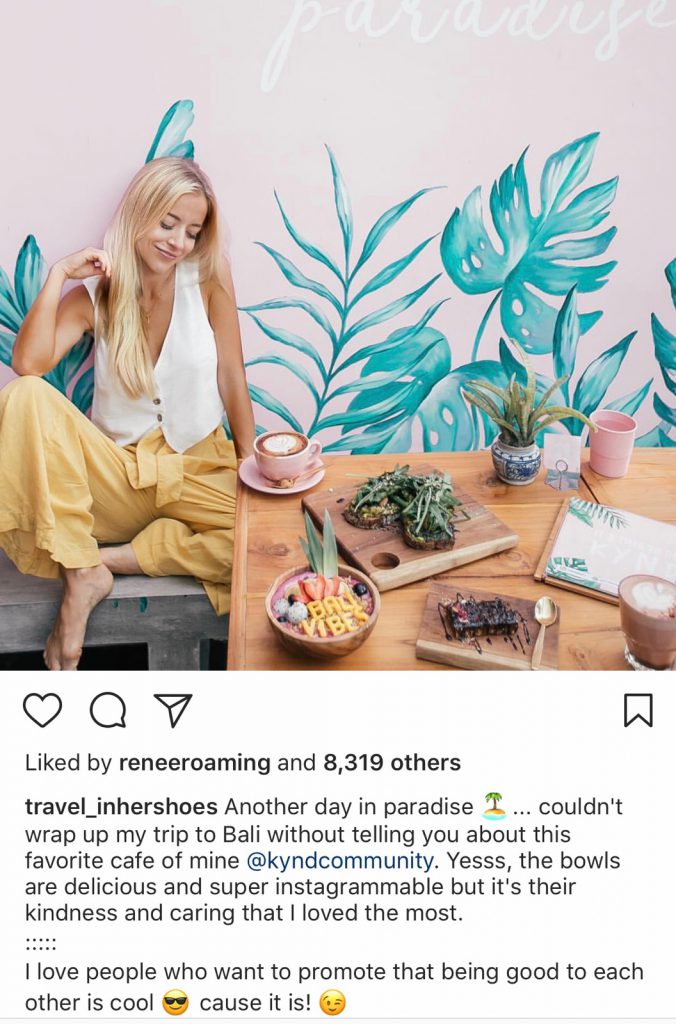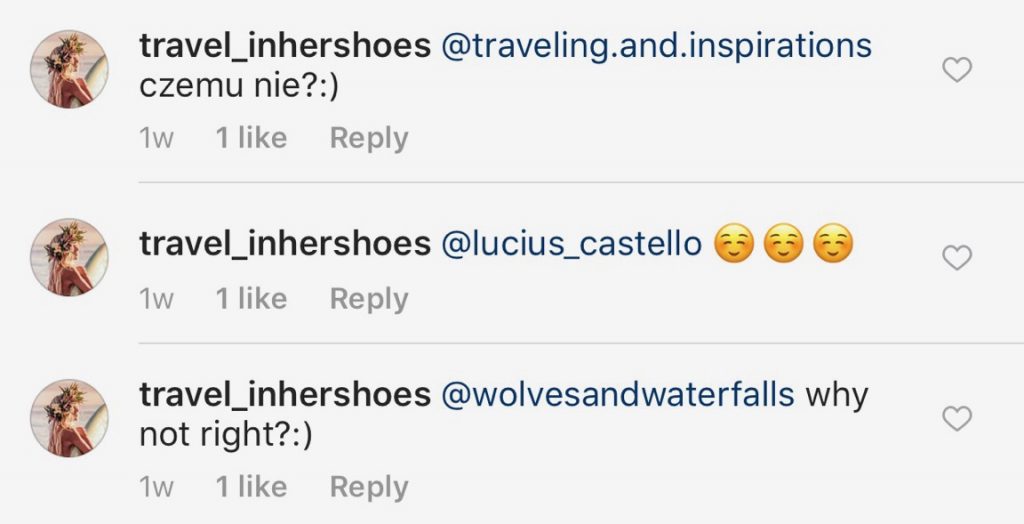 Go down the rabbit hole. Do you have a hashtag that is associated with your brand and account? Are there hashtags that you use on your posts that align with your brand's values? Go down the hashtag "rabbit hole" and spend an hour or so liking and adding valuable comments on user's posts that also use those hashtags.
Finding useful hashtags can be difficult these days but head to https://displaypurposes.com/ which gives you a list of related tags without doing a ton of research. The program filters out spam, banned, and junk tags which is useful for building an audience.
Actively engage
It's relatively easy to have conversations with your fans and followers, although it does require more than simply retweeting messages about your brand and liking other people's comments on your Facebook posts.
Engagement is key. By reaching out to people who already follow your account and engage with them you are creating customer loyalty because you are showing an interest in what your followers value in their lives. And by engaging with people who might not follow you, you are not only alerting them of your existence but also starting a conversation with them.
When your followers do incorporate you into their day-to-day conversations make sure to respond. This could be something as simple as a retweet, like, or favorite. Thank customers for sharing a blog post, their experience with a product, or their thoughts about your services. Respond to the good, the bad, and the ugly. If they comment on a blog post, respond. If they retweet your message, thank them personally. Use their first name to show them that you're paying attention.
You will be surprised by how much of an impact these simple gestures make. You might also want to reward them with a feature on your account. As humans, we love a little acknowledgment. Do you have followers using your branded hashtag where they are tagging photos they've taken with your products or services? Well, hooray, that's awesome – you already have people building a conversation around brand!
This is called User Generated Content or UGC for short. Highlight this content on your account making sure to ask for permission from the owner and tagging their handle. UGC shows that people are already using your products and services and engaging with you and you are engaging with them.
@TinyAtlasQuarterly is a photography led lifestyle travel brand and social community that brings personal travel to life through their magazine, events, and products. They have a 127K followers and between 6K-2K likes on their photos and 60-20 comments.
Over the 4th of July weekend, Tiny Atlas Quarterly asked its following to tag their Instagram pics and stories of fireworks so that they could then re-share on their Instagram stories during the evening. This is a great example of rallying a community around a shared event and rewarding the community for participating in the conversation.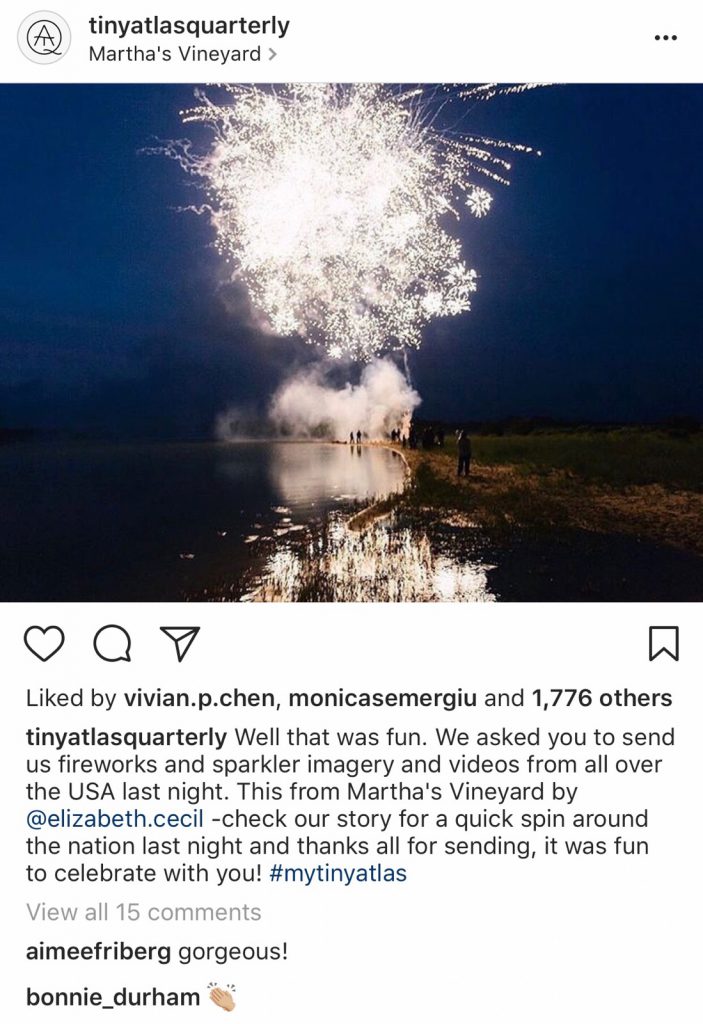 Find power users & ask them to be brand ambassadors
Do you have those followers who like and comment on all or most of your photos and comments? Those are your power users. Interact with them, like their posts, comment, share, watch their Instagram stories, and even send them direct messages. By connecting 1 on 1 with a follower they become a realistic potential customer.
Encourage them to continue by thanking them and giving them a reward, either a discount code on a product or service they already love to use, a free t-shirt, sticker, something that adds value to what they have been doing for you but also helps to promote your brand in a non-sleazy way. This is an opportunity to really build a relationship with a power user, and get to know them.
Something to remember, your followers are probably not in a buying mindset when they log into Facebook, Instagram or Twitter, they are there to "get free ideas". Continue to offer a conversation around your product, solving problems, which in turn will create buyers from your followers.
Customer service
Social is the new front line for customer service, providing you and your brand the opportunity to actively listen for both positive and negative feedback. This means that you not only need to have a social media presence but be actively listening and engaging as well. According to a Zendesk study, 45 percent of consumers share bad customer service experiences on social media, whereas only 30 percent share good ones.
Create a deeper brand experience by answering all questions and complaints. Take every opportunity to gain feedback. And as I mentioned above make sure to show love to your enthusiastic following. Take the time to acknowledge people who are mentioning and advocating for you and your brand. By acknowledging posts, direct messages, and comments you are broadening your relationship and creating a sense of community with your followers.
Two brands that are killing it on Instagram with their customer service are Bonobos and Allbirds.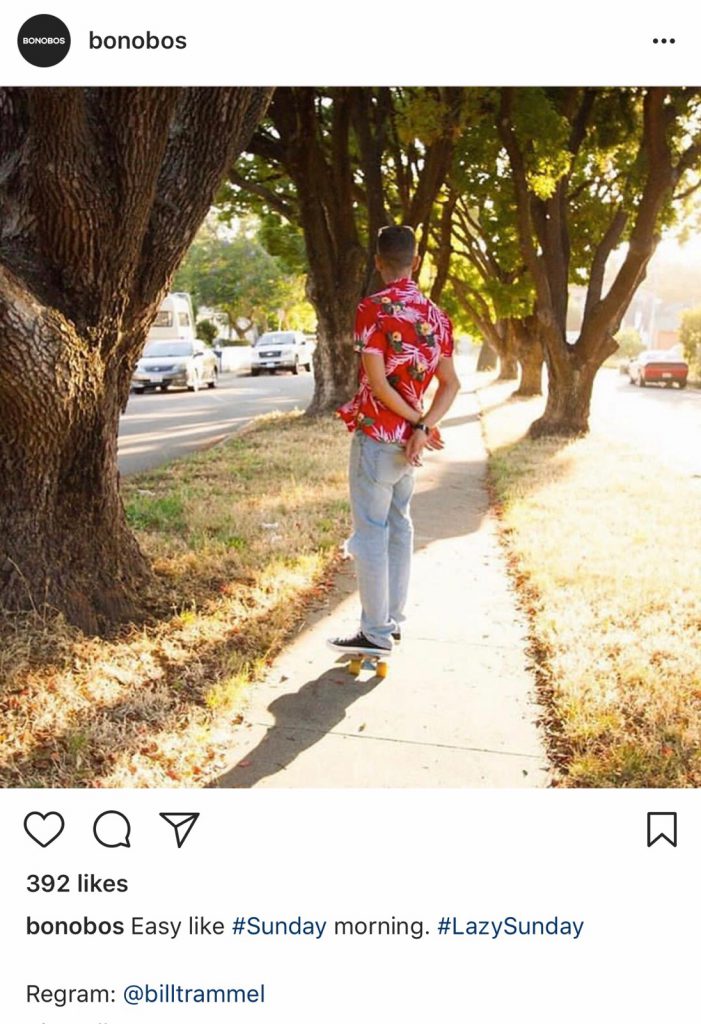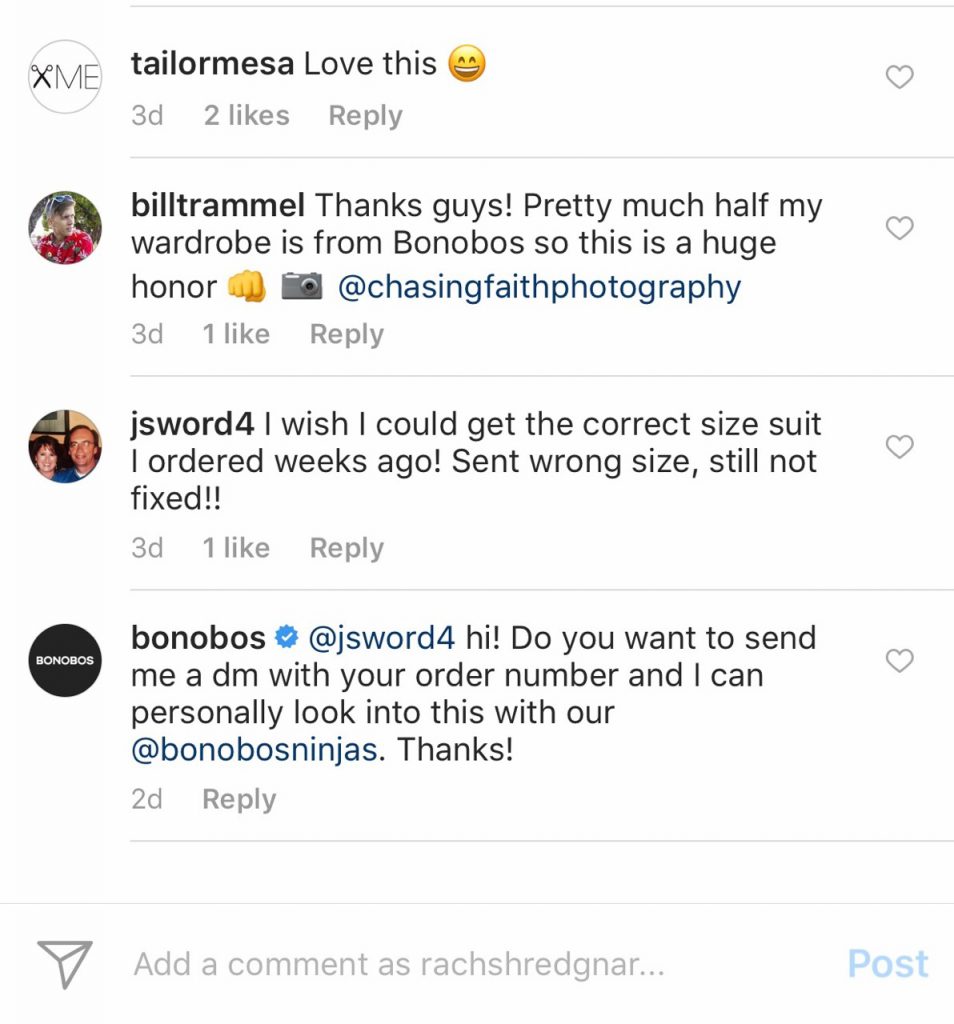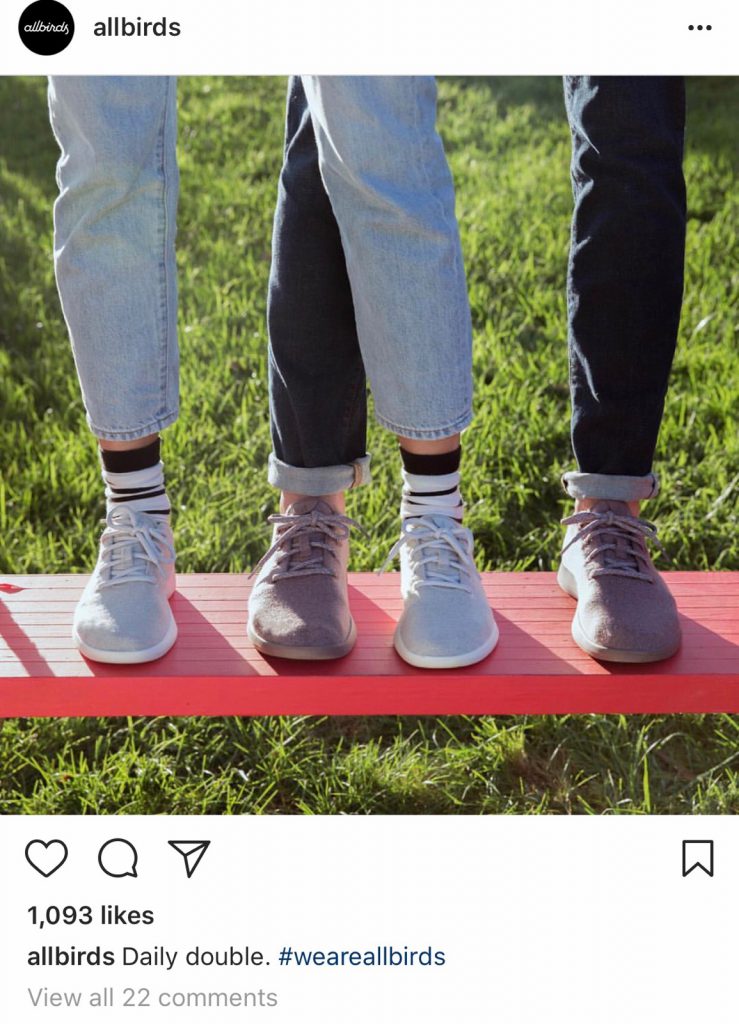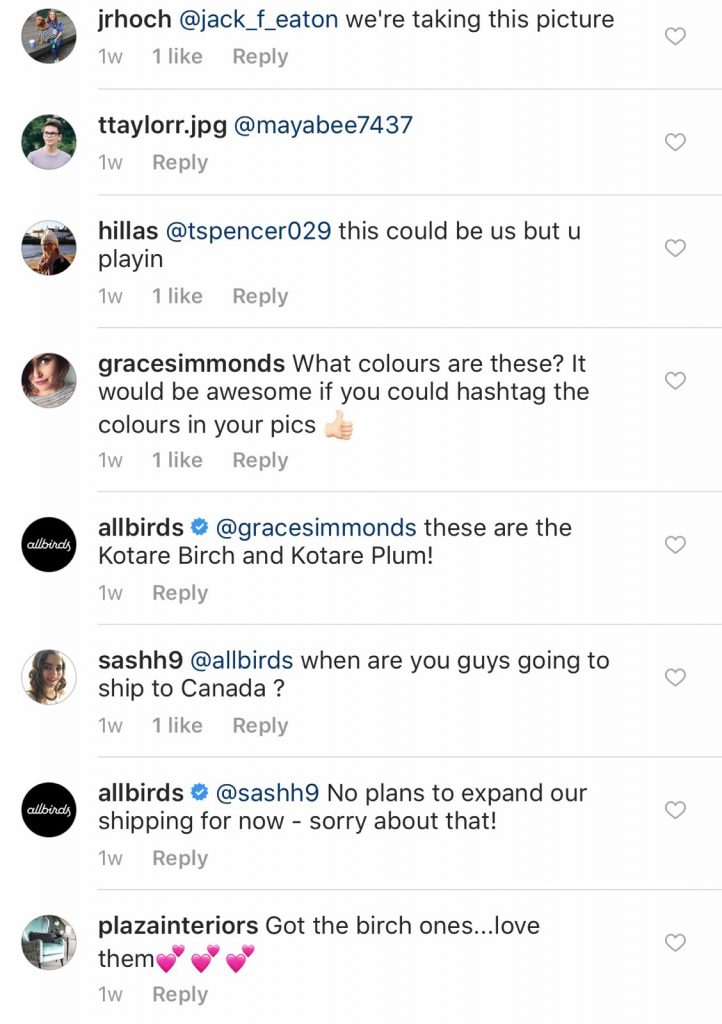 Effective content strategy
Effective content strategy is strategically sequenced storytelling. Telling the story behind your brand and your followers who use your products or services. You may be on social media to gain more buyers but in order to do so, you need to make it about the customer, not about the product. Remember to start with your brand's goals and identify what your followers value:
Be human – share the faces and stories behind your brand.
Involve people in doing social good. Consumers feel more connected to brands that advocate social responsibility.
Remember to have fun and don't take this all too seriously. You can share happy and humorous memes or photos. This is a great way to connect with your advocates and top influencers in your niche and to build awareness for your brand. Everyone can connect to something like this: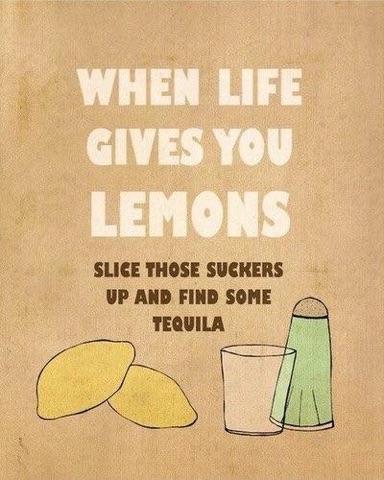 Social media is no longer a new platform, it's still continuing to change every day with new social networks, apps, best practices popping up. It's morphed into a place where we go to be inspired, educated, connected, and engaged, which has actually been the one constant (remember friendster and myspace?)
Harness the power of having a community in your pocket and utilize your social media channels to build relationships which will help you in your journey to increase your reach, build your brand, and expand your customer network. Consistently look for new and innovative ways to build relationships with your audience and increase engagement.
Provide them with quality, content they can learn from. Because if you value those relationships and nurture them, continue to remain engaged and engaging, hopefully when they're ready to buy, they'll think of you and your products.