It's beginning to feel a lot like…pre-builts season!
But seriously, Halloween is just around the corner, and as we all know, it's the unofficial start to the holiday shopping season (especially now that Prime Day is in October). After that comes Thanksgiving, the pandemonium of BFCM (Black Friday / Cyber Monday), Winter Holidays, and a New Year. Let's be honest, it's a lot to prepare for…
Here at Justuno, we know this time of year can be overwhelming for retailers, (even when we aren't in the midst of a year like 2020), and sometimes, creating holiday-specific designs for your on-site promotions can fall by the wayside.
That's why our design team builds holiday pop-up templates you can add to your site in just minutes. These out of the box designs can be customized to match your brand or you can use them as-is, they even have basic targeting rules attached. Want even more? Justuno Plus users have exclusive access to a wider range of templates with animation and our AI-powered features.*
Let's check out a few of this years' options, discuss some holiday strategies, and get your holiday-themed campaigns up and running with just a few clicks!
Halloween (10/31)
Even if you don't sell products that are related to Halloween, you can still take advantage of this Fall holiday. Like we said earlier, it's the unofficial start to the holiday season but more than that, it's a chance to start building your holiday marketing list early. Capturing these website visitors with email opt-ins sets you up with a fresh crop of consumers to market to in a few weeks for your BFCM and end of year campaigns.
Plus, who doesn't love a few spooky surprises!
With Amazon moving Prime Day to October 13-14th, deal-focused shoppers will be starting their buying process earlier than ever. Make sure you're ready for an influx of shoppers looking to compare across sites with lead captures!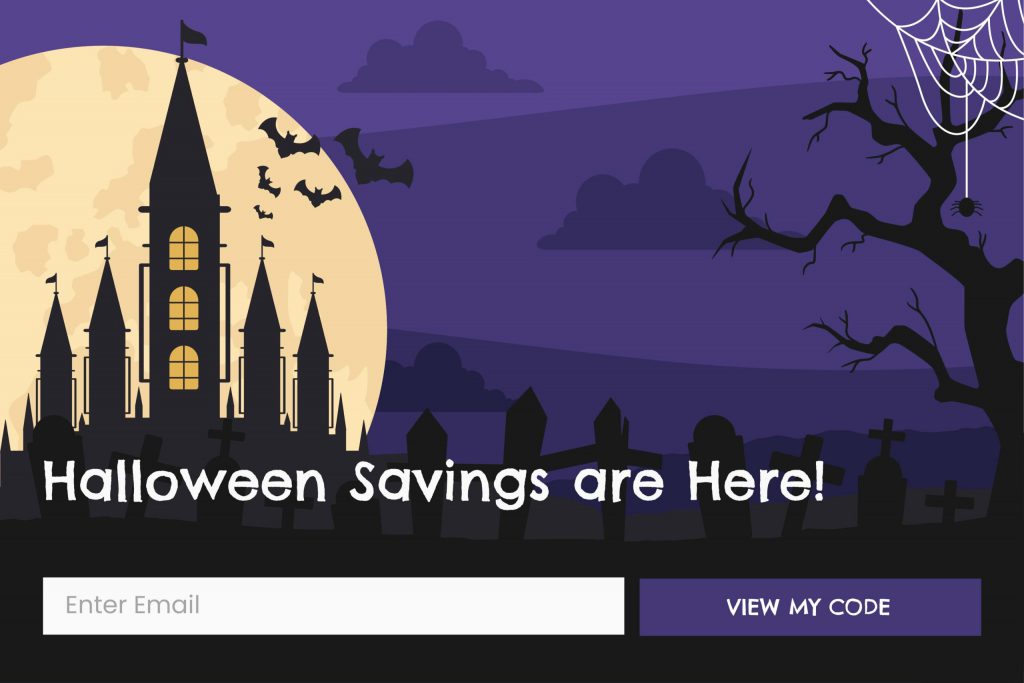 Thanksgiving (11/26)
Turkey day! While this is a day filled with food, football, and family for most–it's also quickly become a huge part of the Cyber Five. Thanksgiving is like BFCMs little brother who's grown up while no one was looking. Try to take advantage of those shoppers who are bored while the pies are in and just online browsing.
This year many big-box retailers like Walmart, Target, Best Buy, and more have announced their doors will be closed on Thanksgiving Day. Traditionally these retailers have been front-page news when it comes to doorbuster deals in their stores. That means more consumers will be online and browsing, either to shop those deals online or look for other items to replace them. Make sure you're ready for them and consider starting your sale early so they can convert before the big weekend.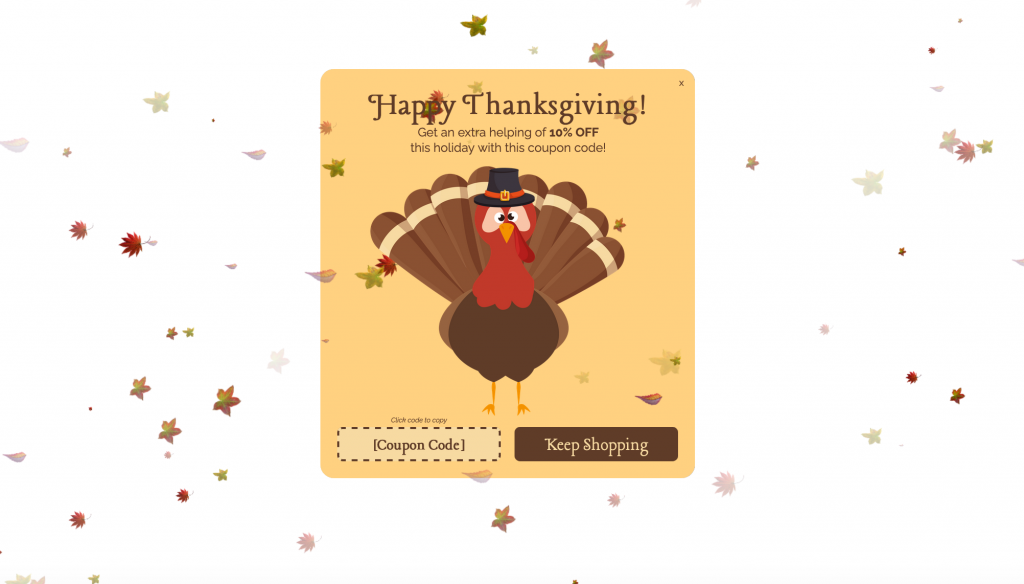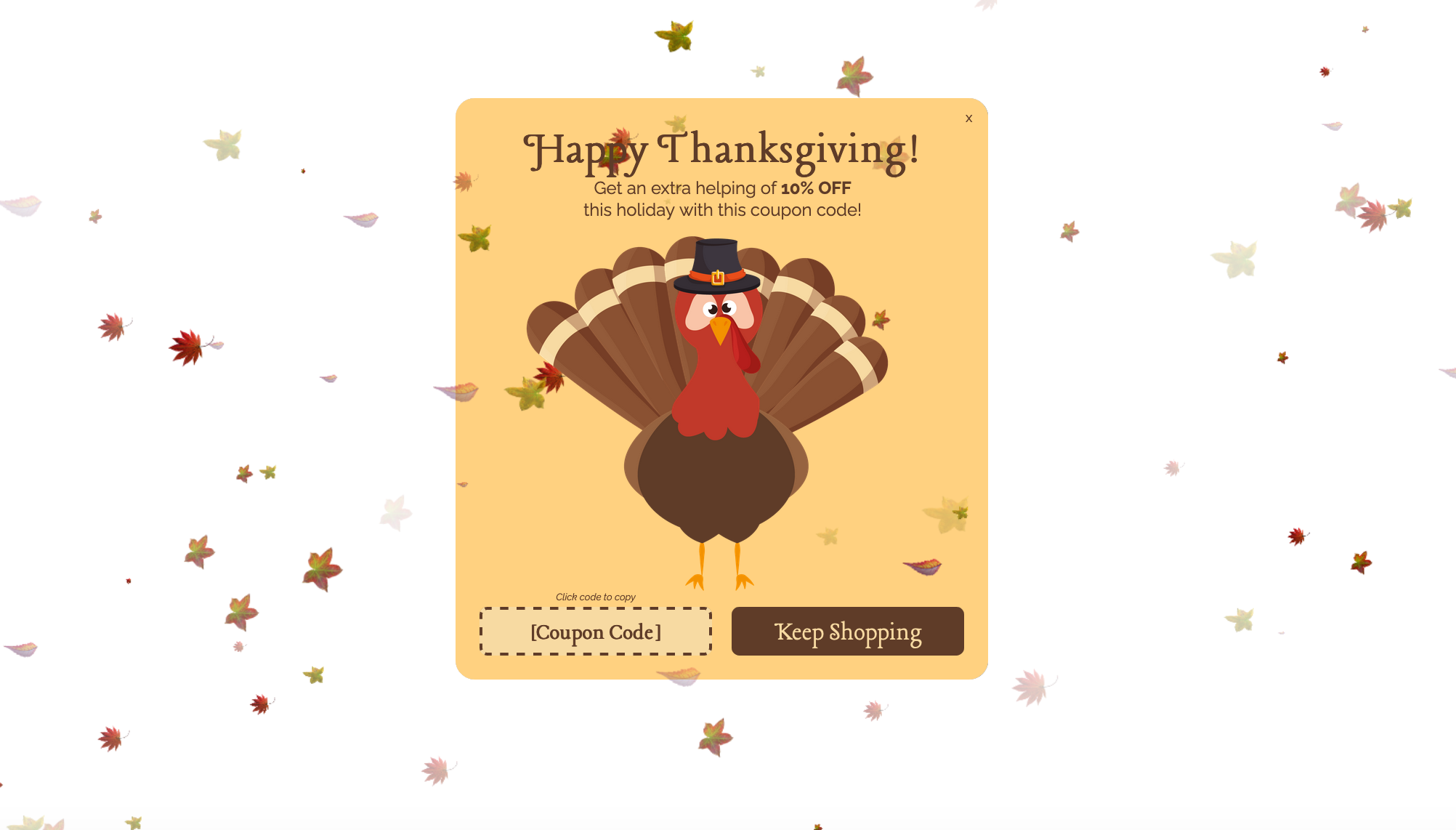 Black Friday/Cyber Monday (11/27 & 11/30)
These are like a retailer's Superbowl as they're the two biggest shopping days for the holidays and sometimes, the whole year (minus Prime Day). Competition is fierce for consumer attention on these days, so your promotions will need to be eye-catching and have serious incentives behind them. BFCM comes with an expectation of heavy discounts and limited-time offers, so make sure to plan your campaigns accordingly. If offering discounts isn't something you're willing or able to do, use other incentives to drive traffic and close sales.
Pro Tip: Use our Text Ticker feature on banners during this weekend to drive extra engagement. Text tickers are animated text features on your promotions to display different values. If you want to remind visitors of your most popular products, you can have a rotating list of products going at the top of your site with clickable links. Or, have a date/time fade into a product page to tell them when it's going on discount (or when it's leaving). Keep a site-product stock percentage on a ticker to add an extra impetus to purchase – if someone sees there's 40% less stock available than when they checked the site earlier that day, the pressure will be on!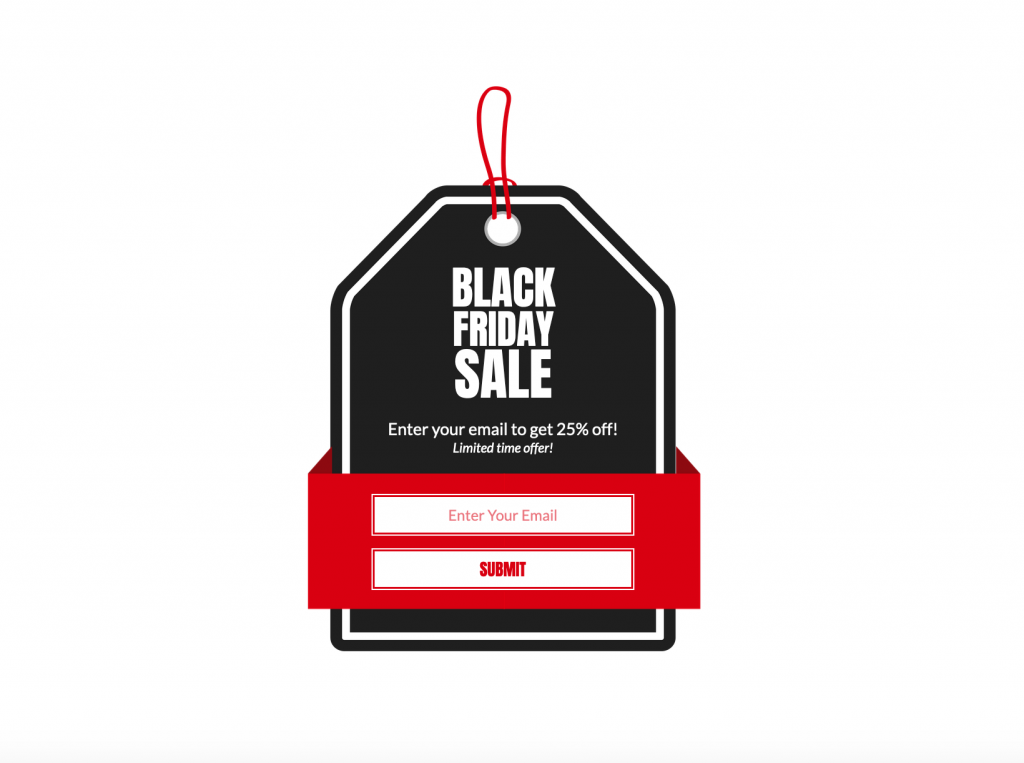 Small Business Saturday (11/28)
Small Business Saturday is a day dedicated to supporting small businesses across the country. With the events of 2020, there has been an established trend in wanting to support small businesses during lockdowns and troubled economic times. According to a consumer trends report by Justuno agency partner, Tinuiti, around 25% of shoppers are planning to shop small for the majority of their holiday purchases.
Use pop-ups to let shoppers know about options like buy online/pick up in-store, limited shopping times, or shipping deadlines.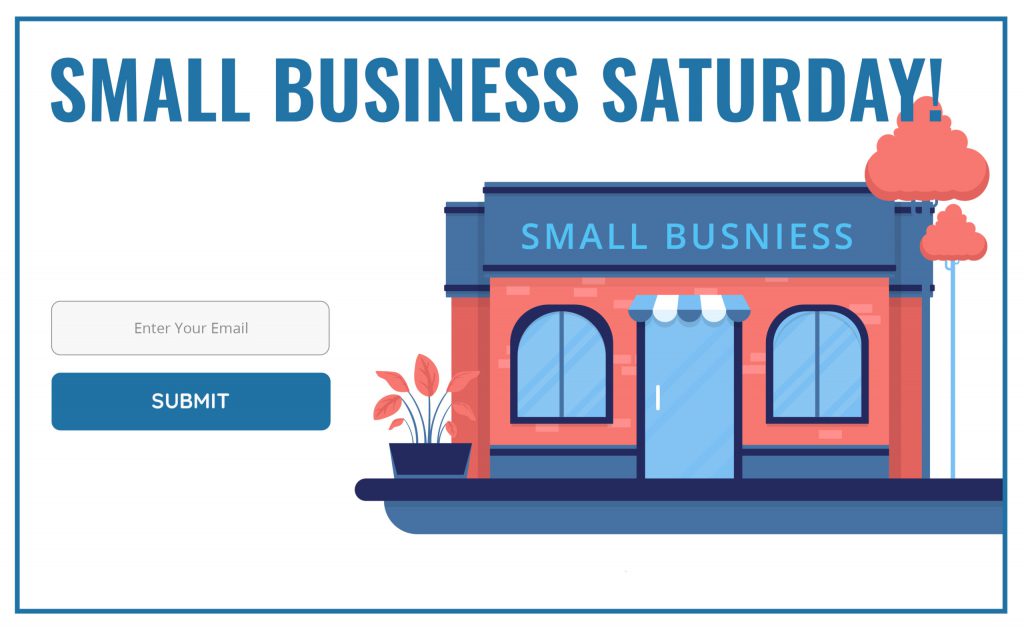 Giving Tuesday (12/1)
This year has shown a light more than even on social causes and how consumers, especially millennials and Gen Z, like to shop at businesses who support causes they care about. Cause marketing is a great way to showcase your support for the local community but must come from a genuine place. The best way? Simply share with visitors things you're already doing. Not only does it give you an opportunity to build a deeper relationship with your customers but can help you build awareness that expands your brand reach.
Winter Holidays
Throughout the entire month of December, there are a variety of holidays consumers celebrate. While consumers are certainly shopping, and retailers are focused on their bottom line at the end of Q4, it's important to remember that these days hold a deeper meaning for many. Make sure to keep the reason for the season in mind and remain authentic in your promotional messaging.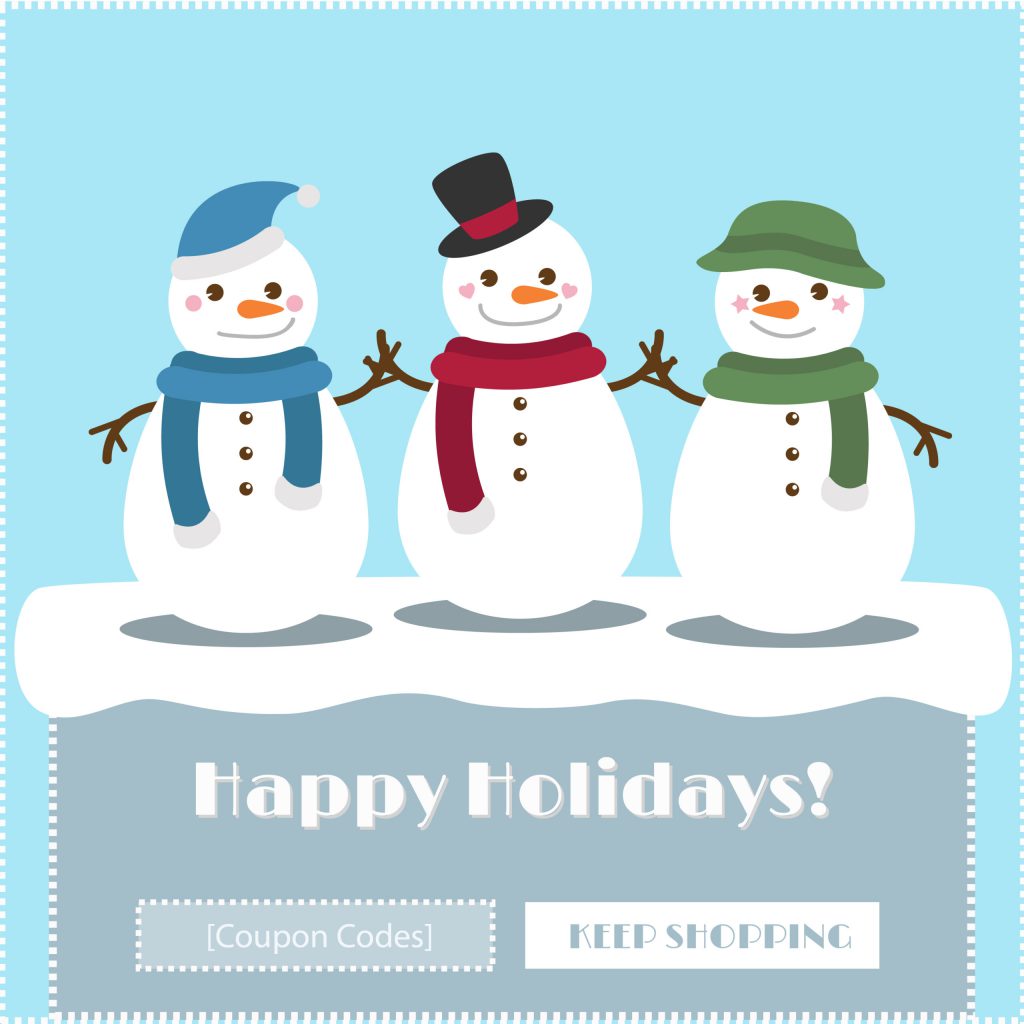 Free Shipping Day (12/14)
Shipping is one of the biggest reasons for cart abandonment in the e-commerce world, so take advantage of a day dedicated entirely to getting rid of it! If you don't usually offer free shipping, this is a great opportunity for treating your customers (and also a great way to have a record end-of-year push). If you already offer free shipping, then use this as a chance to offer expedited shipping or some other surprise with their purchase. This is just one of many out-of-the-box holidays during this time of year and can be a great way to take advantage of a smaller holiday with less competition while still grabbing customer attention.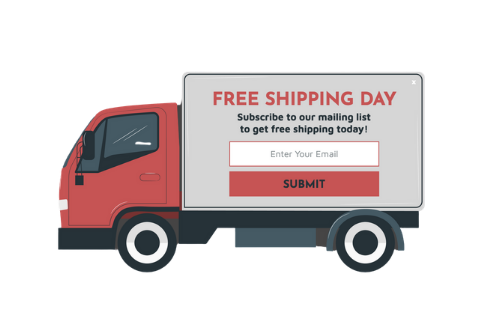 New Years (12/31 & 1/1)
The New Year is a great excuse to offer deals for customers still shopping, and as a great avenue for cleaning out your existing inventory and getting ready for the new year. This is the perfect time to start marketing to your newest email subscribers and begin incentivizing their next purchase. Build loyalty and cultivate that customer relationship into the new year with relevant (and compelling) email marketing campaigns.
Final thoughts
The holidays are always a frantic time between retailers chasing Q4 sales goals and consumers overwhelmed with all their shopping decisions. For 2020 that frenzy has been amplified by changing retail and economic landscape along with uncertainty about what's to come.
The holiday season is starting earlier than ever with Amazon's October Prime Days, making this Q4 a downright marathon for marketers. Remember to stay true to your brand's identity and be authentic while pulling together your promotional strategy. In this day and age, there's nothing more off-putting to consumers than a brand trying to be something they're not.
Make sure you stay tuned throughout the next few months for more of our holiday marketing content, and you can keep track of it all in our holiday content corner. We've got a lot in store this year for our readers to help you reach your 2020 Holiday goals and make this a sales season to remember!
*All Justuno Plus exclusive designs are noted.