August and September are the last two months before holiday planning, and BFCM craziness take over everything. They're the time when we head back to school, and crisp fall air starts coming back. There aren't a ton of holidays during this time, but there's still plenty on the calendar to work with for some strong sales while also using this time to prepare for Q4 with list-building and retention-focused efforts.
Use these dates and examples to inspire your Q3 marketing campaigns this August and September.
August 2023 Calendar
August 8: International Cat Day
August 26: National Dog Day
August 30 National Beach Day
Back to School Season
Tax-Free Days [US]
Let's start with the big focus of August, which is back-to-school marketing and prep work—the NRF estimates that B2S spending in 2022 was was $36.9 billion and back-to-college (B2C) to be nearly $74 billion, so expect that to be even higher this year. That comes out to an average of $864.35 per household and encompasses a lot of different industries. The typical items like school supplies, backpacks, clothes, shoes, and tech are huge, but other retailers can get in on the fun, like sporting goods or furniture/home goods.
We recommend definitely running a back-to-school sale to stay top of mind—80% of consumers expect to see higher prices this year when doing B2S shopping, making a good deal hard to resist.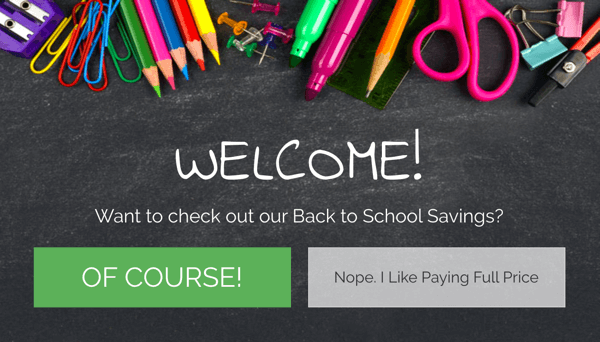 In tandem with back-to-school shopping are tax-free days in the US—each state has its own date, so make sure you're set up properly in your e-commerce platform to honor this. We recommend running a geo-targeted campaign on your website informing visitors of their tax-free status on the right weekend. Combine this with a timer so they know just how long they have to claim this offer and make their purchase.
Beyond school stuff, August has some fun pet-centric days celebrating International Cat Day on the 8th and National Dog Day on the 26th. For pet/animal care brands, these two days are a no-brainer to run a campaign around or even a sale.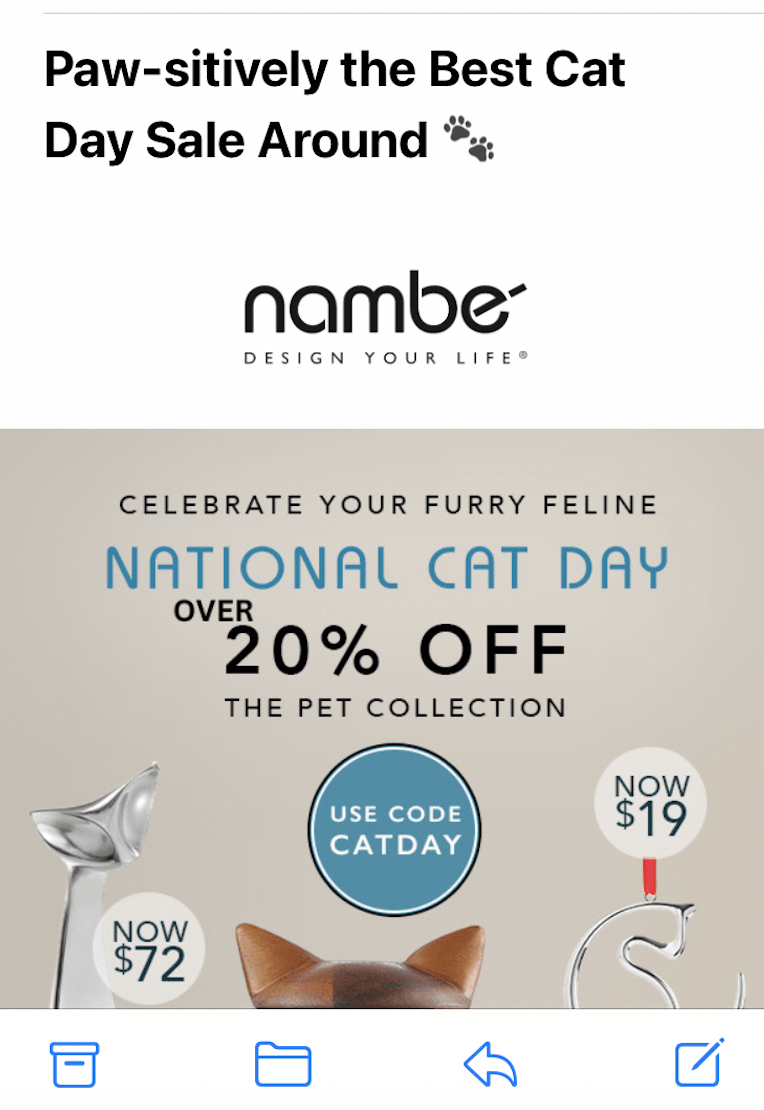 Divide your audience into dog/cat owners—based on either their order history or, even better—using zero-party data collected in your lead capture so every subscriber always receives relevant messaging to their pet.
The example by Tomlinson's below is a perfect example of this strategy—providing a high-performing opt-in for them and value for their customers. Tomlinson's had very successful average capture rates on their mobile and desktop pop-ups of 11.74% and 7.54%, respectively.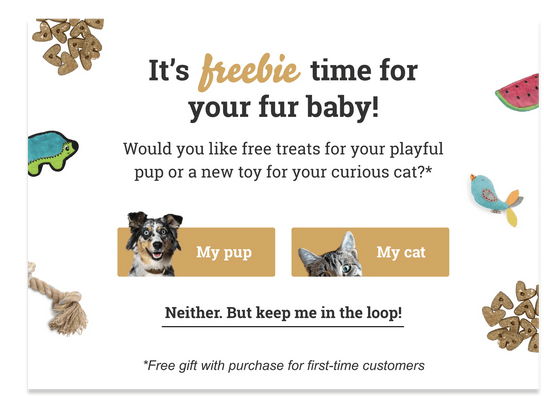 Finally, on August 30th, run one last hurrah for summer sale on National Beach Day—most kids are back in school by now, so while the first official day of Fall doesn't come until the end of September (see more below), it definitely feels like summer has come to an end already. This can be a great opportunity to clear out leftover inventory for summer products to make room for the pumpkin spice/fall-themed items consumers love.
September 2023 Calendar
Sept 3: Father's Day [AUS]
Sept 4: Labor Day
Sept 7: 2023 NFL Season Kickoff
Sept 23: First Day of Autumn
First up in September is Australia's Father's Day on September 3rd—geo-target for your Australian visitor's campaigns to help them find the right gift for the dads in their lives. As with all other Father's Day marketing, though, we recommend giving your customers the option to opt out of these campaigns out of respect for those who may feel uncomfortable.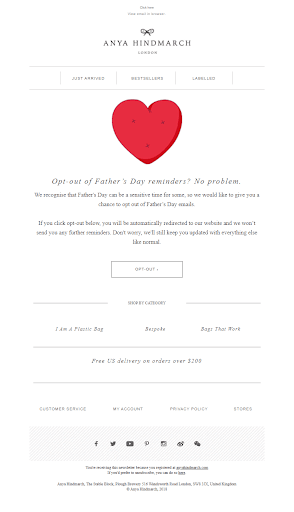 Most people shop for gifts for parents, inlaws, or spouses, meaning they're on two ends of the spectrum: knowing exactly what they're looking to purchase or at a total loss for where to start. Use gift guides by hobby or interest to steer visitors towards finding the right present, both on your website via product collections and also in your email, social, and SMS campaigns.
The next day is Labor Day in the US, celebrating the Labor movement—and is a traditional massive sales day for merchants. All industries like to get in on this with blockbuster deals to clean out inventory before the holiday season and give their bottom line one last boost before Q4.
Then September 7th kicks off the NFL season, making it a great time for those who sell party supplies, home decor, sporting goods, etc., to send out geo-targeted emails to their audience based on the game schedule. The NFL and football season, in general, are big bucks for retailers, so don't ignore it!
And finally, as September draws to a close on the 23rd, the first day of Fall officially happens! I don't know about you, but I typically think that's later like in October, but whatever. 🤷‍♀️
Run a themed, seasonal campaign with fall elements, fun messaging, etc., to get customers excited about your inventory.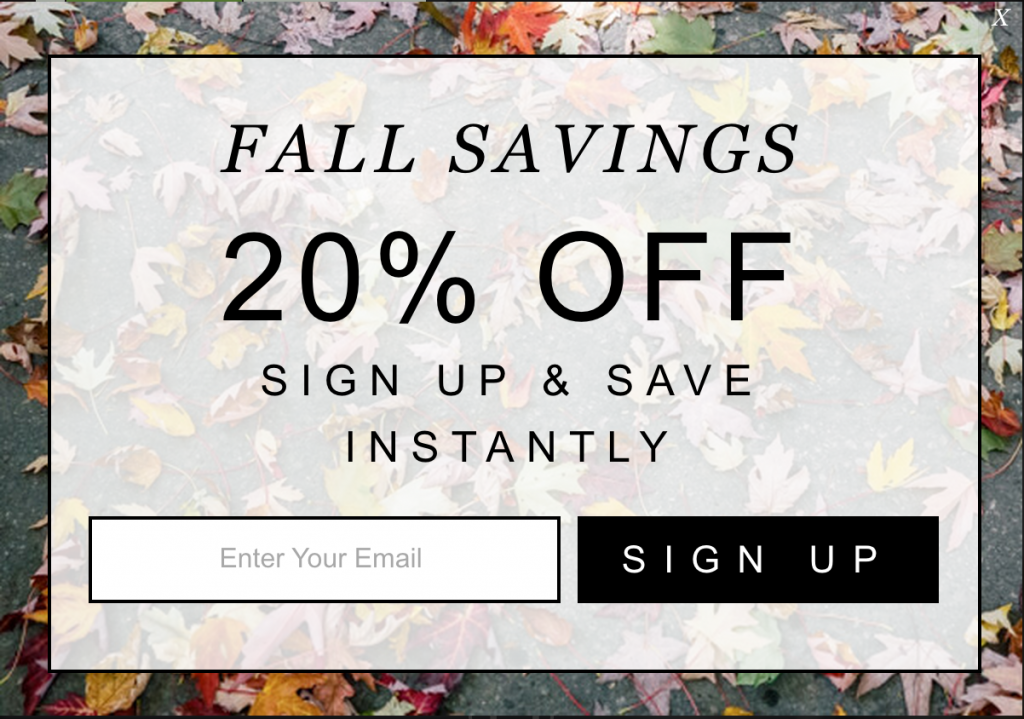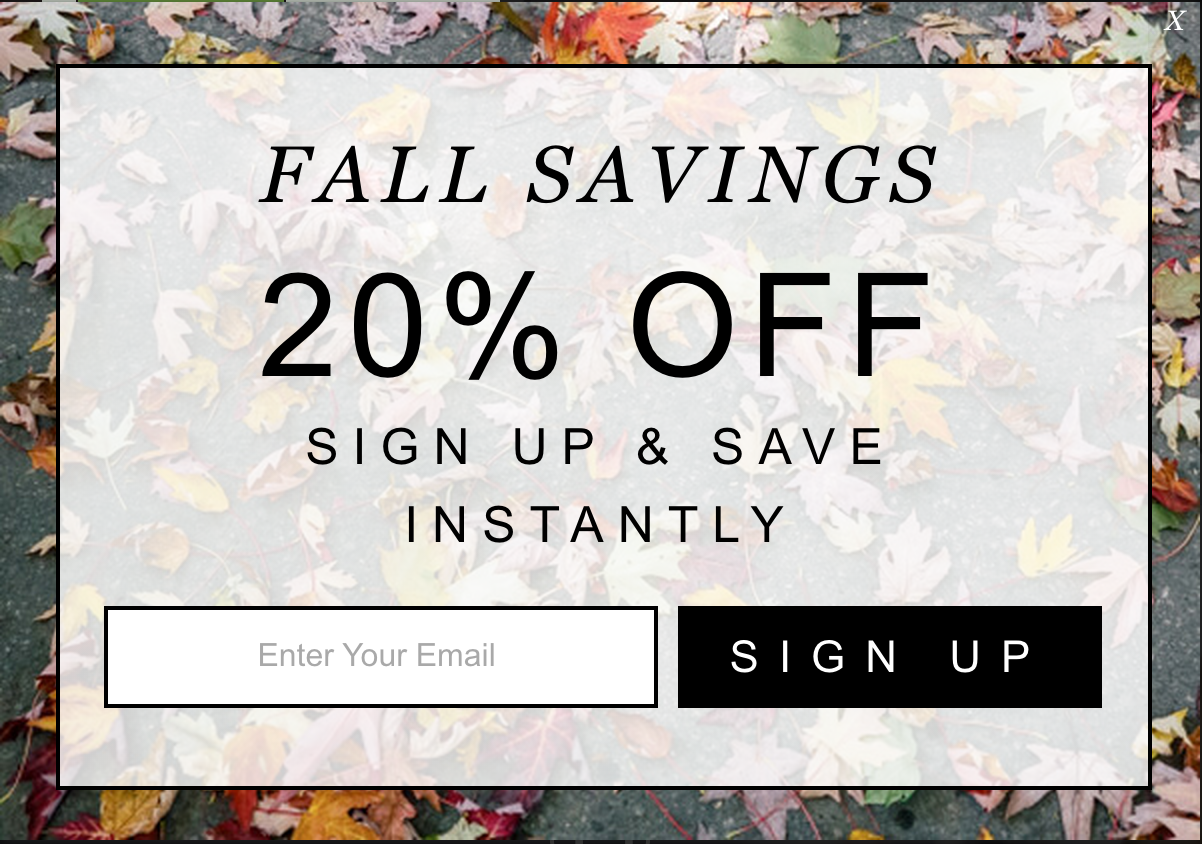 We've seen a number of posts on Instagram saying that as soon as July 4th is over, the fall decor comes out–so give the people what they want! Consumers are eager to shop, lean into Autumn, and make the most of this time!
If none of these appeal to you, just focus on putting your best foot forward this holiday season. Use this time to build up your subscriber base with a lead capture set-up, at least collecting emails. This will help reduce your reliance on expensive ads for awareness rather than more effective re-targeting campaigns.
Next, add an SMS opt-in targeting secondary traffic, AKA those who are already opted into email, repeatedly returning to your website, etc. This a great way to build a high-intent group for holiday campaigns.
Justuno customer, Midland, did this in the months leading up to BFCM and grew their SMS list by 210%, using early access + free gifts to encourage sign-ups.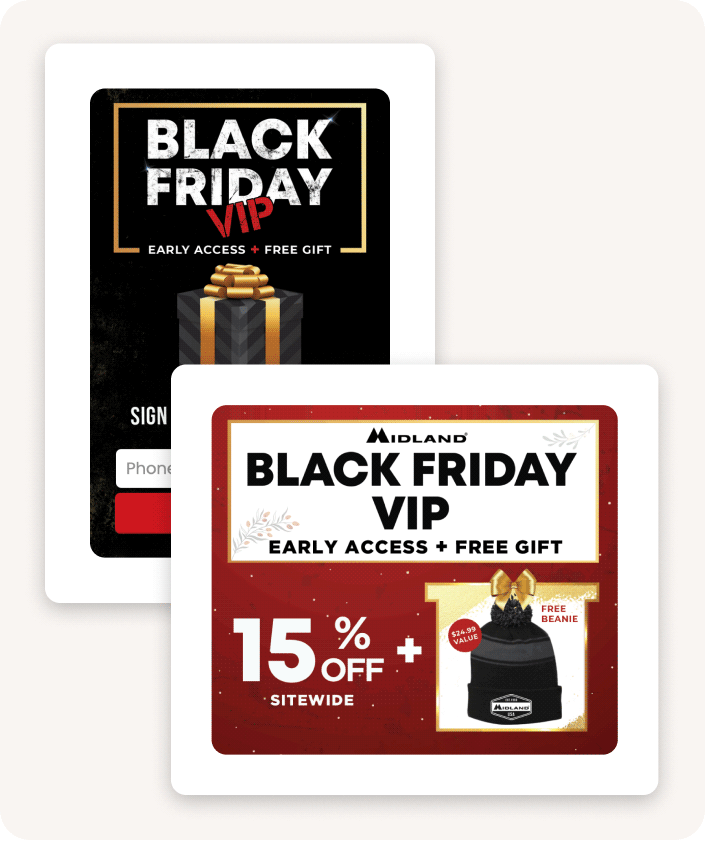 Focus on collecting relevant zero-party data from new and existing subscribers to better personalize your holiday campaigns, making them more relevant and effective.
And finally, just take the time to review your website experience (both mobile and desktop), ensuring it's in tip-top shape before Q4 hits like:
No confusing or broken elements on site
Clear FAQS, returns, shipping, etc. section
Those are just three areas where we see a lot of brands behind the curve; there are many more that you should review before the big shopping season arrives.
Check out our handy 2023 marketing calendar to stay on top of seasonal trends and keep your onsite marketing in tip-top shape heading into Q4!