Finally. Conversion Automation Built for Agencies
Intelligent Conversion Optimization Meets
Seamless Automation For You and Your Clients
" The reimagined Justuno is built for agencies. Justuno allows you to improve the overall visitor experience on your clients' websites and analyze their conversion journeys, thereby boosting campaign performance across all channels, comprehensive website management for all users, and an engaging onsite experience for all site visitors. "
Travis Logan, Co-founder and CTO
Justuno –
Reimagined for Agencies
More than just pop-ups – an entire ecosystem dedicated to elevating your clients' onsite experience
Cohesive Admin Dashboard —
Easily manage all domains managed by your agency team – from one cohesive admin dashboard
Client Management —
Enhance your client management strategy and operational efficiency
Efficient Workflows —
Share winning workflows and strategies with new clients to increase their conversion rates and win customers for life
Enhanced Branding —
Elevate the brand kit experience by keeping your clients' brand front and center
Robust Design Studio —
The most robust design studio on the market gives your team complete control – with instant responsive designs and templates to get you converting quickly
Multiple Platforms —
Eliminate silos in managing different platforms and domains in multiple countries. Share winning conversion journeys, promotions, and designs across multiple accounts and platforms
Advanced Triggers —
Enable clients to build out segments, funnel visitors based on buying journey, and can be applied to multiple workflows
Seamless Integration —
Connect each client's MarTech stack in one integrated and visual workflow, thereby promoting team collaboration and platform collaboration
Complete Transparency —
You (and your clients) own all data. Create and conduct a magnitude of website experiences running simultaneously
Security and Compliance —
Deliver advanced security and compliance our customers expect from Justuno
Unlock personalized visitor experiences for maximum conversions
Create connected customer experiences with enhanced CRO tools
Drive conversions and boost retention with a personalized shopping experience and intuitive promotions. Build brand loyalty with our 100+ designer templates that exceed customer expectations with every visit.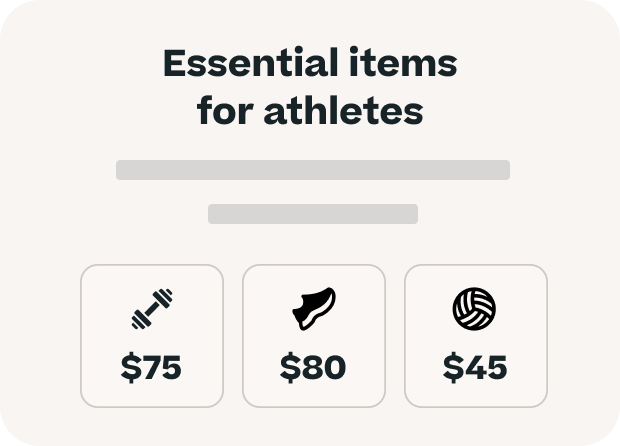 Leverage advanced organizational management
Offer aggregate website-level reporting, custom roles and permissions, team activity, billing profiles, and even the ability to change the appearance of the app for the website accounts associated with the organization.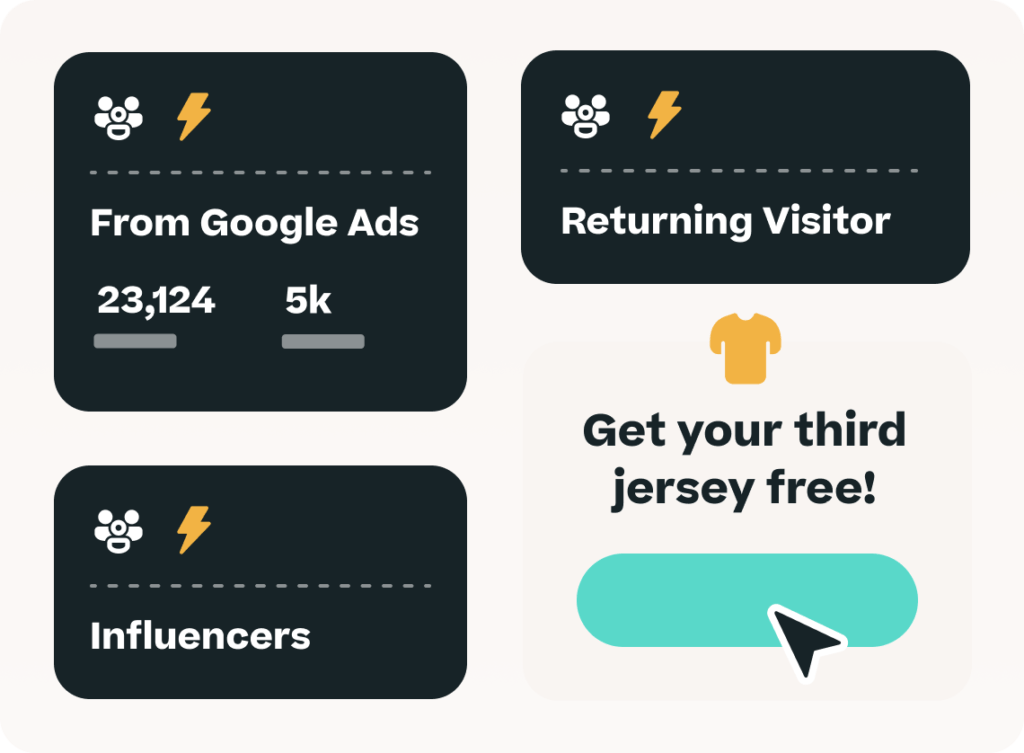 Elevate your clients' onsite experience with unmatched AI capabilities
With the help of our modern AI algorithms, create promotions that understand visitor needs and intent. Predict customer behavior and leverage advanced triggers to convert more visitors into satisfied customers.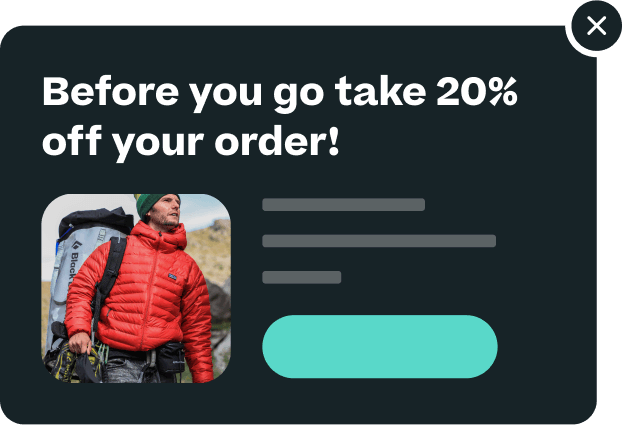 A modern conversion optimization platform
Deliver a unified and personalized buying experience for everyone from new visitors, VIP customers, and everyone in between – all while improving productivity and efficiency. Use powerful analytics dashboards to unlock opportunities, connect multiple apps for powerful omnichannel marketing, and more. Email, SMS, paid ads, on-site, desktop, or mobile – connect it all with Justuno.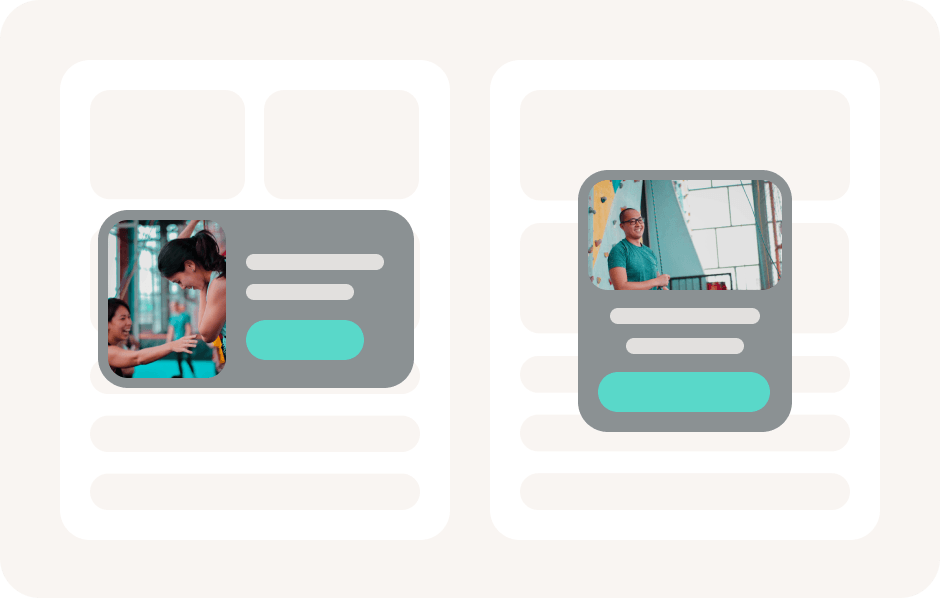 " A great platform for ecommerce stores. Many editors are hard to work with, and the process of adding discounts or pop-ups to a site is hard. Justuno makes it much easier…I love being able to create, design, & inspire all in one place keeping 100% of the process in one platform! "
Beta User 12
Justuno – Reimagined
Sleek, Easy-to-use Interface
Justuno's intuitive UX makes it easy to customize and manage your clients' onsite messaging and promotions.
Intuitive Workflows
Modular workflow builder powers a 360°view of the customer journey – with a drag-and-drop builder to build campaigns from start to finish.
Faster Results
Don't worry about a learning curve for a new platform when moving to Justuno, our customer services team provides end-to-end management, from personalized onboarding to specialized strategies that meet your client needs, all backed by years of CRO expertise to get the desired results.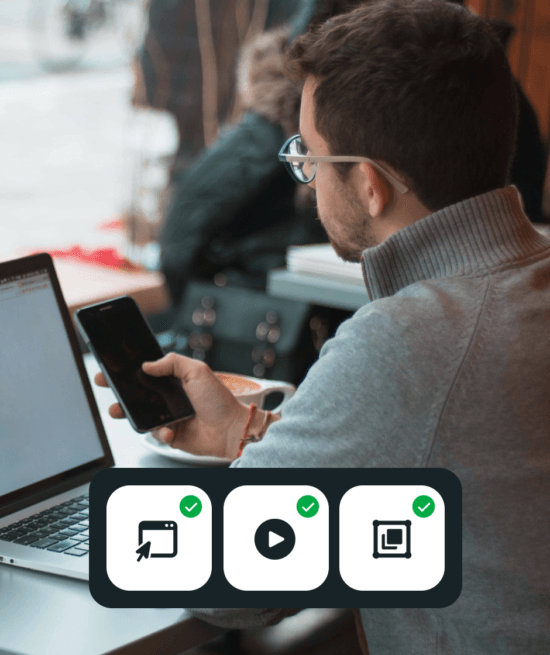 " I love the idea of an all-in-one app; they make the life of any business owner or e-commerce marketer much easier… the Canva of lead gen…taking something robust while keeping it incredibly simple is great. "
Beta User 19