Justuno Partner Referrals
Got a merchant in mind that needs Justuno? You're in the right place! Fill out the form with your and the merchant's information, and we'll do the rest. Once they've booked a demo, we'll send you your reward!
These Customers Love Us and You Will Too Chat with one of our conversion experts to see what Justuno can do for you.
[hubspot type="form" portal="289858″ id="bbfc7e79-3bc5-48e9-bcd0-202e49db408f"]
4.6/5 from 200+ reviews

4.6/5 from 2,200+ reviews

Partner Spiff Details
Not quite sure what the deal is? We've got you covered
$25 per demo
$100 per signed client
Uncapped referral rewards
How to Refer
Identify merchants who could benefit from website personalization and optimization.
Submit your referral via this form; make sure to fill out all pertinent info!
Justuno team meets with merchant.
Once they hold the demo, you get paid!
Who to Refer
E-commerce merchants who doing $5-$250M in annual revenue with over 25,000 monthly visitors. Top industries include beauty/cosmetics, fashion/apparel, food/beverage, CBD, sporting goods, jewelry, & automotive
Brands that want to capture more 0 and 1st-party data
Brands looking to improve the website experience to drive more conversions
Brands that need help with key metrics like conversion rate, bounce rate, AOV, ROAS, and more.
Why Justuno?
Justuno customers see an average 135% lift in online revenue during the first year.
Our merchants see opt-in rates double the industry average
Justuno's conversion experts offer an industry-leading strategy on the most advanced conversion platform on the market.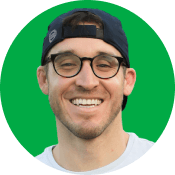 Still have questions?
Reach out to Derek Booth at derek@justuno.com or ping our shared Slack channel!